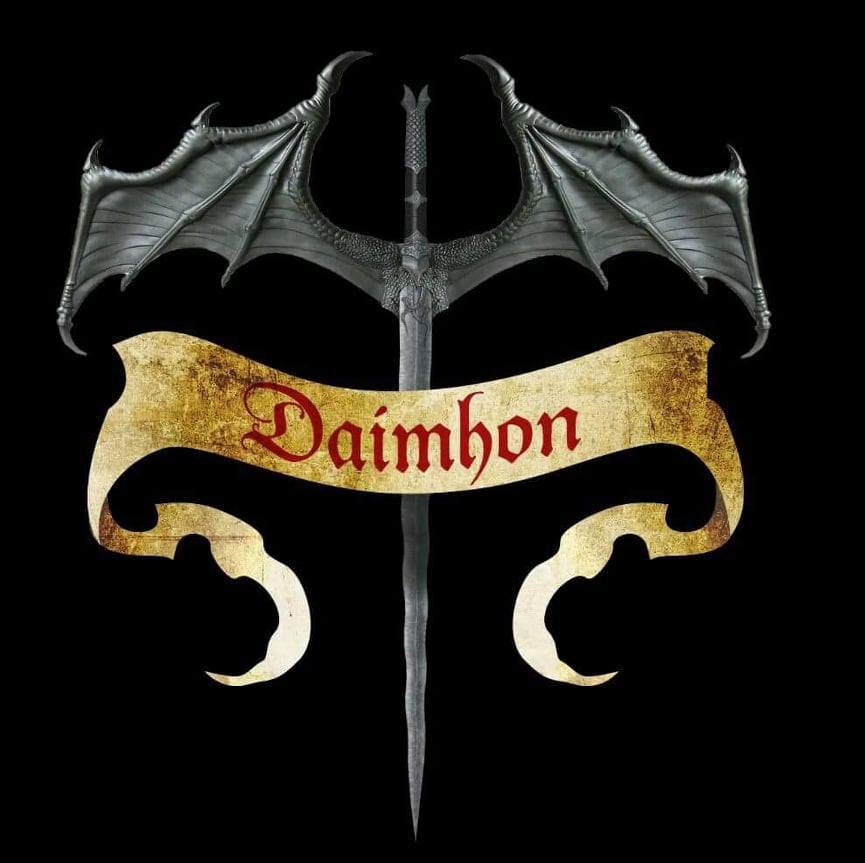 !!HEAVY METAL FROM CHILE!!!
We had a conversation with DAIMHON.Enjoy!
Welcome to the FILTHY DOGS OF METAL Webzine.
1. Tell us a few things about DAIMHON (Members, Starting Year etc).
Greetings! Daimhon started with angry and disappointed teenagers, full of questions that no one in this world can answer.
We wanted to give a message, we wanted people to overcome their own limitations and we found out that we can do that with music!So we learnt how to make music and in 2014 this project was born, with a guitarist/vocalist in charge of the composition, a drummer ruling the tempo, a guitarrist making the solos and a bassist giving the heavy sound.
2. In 2016 you have released your demo ''Daimhon''. Have you prepared anything new since then?
Yes, we are always making new content, improving the musical quality, like: La Ultima Leyenda (The Last Legend), Oscuro Resplandor (Dark Shinning), Pandemonium, Céfiro (Zephyr), Galáctica (Galactic), Eclipse Morador (Eclipse Dweller), among other songs that are being recorded in this moment. The difficulty of paying a Music Studio here in Chile had us limitated for a while, until now that we are recording our music with our own implements and we can release our material to everyone
3. Label or DIY and why?
Not sure about the meaning of this question. Maybe a problem in my traduction, but our content is all original, created and recorded by ourselves.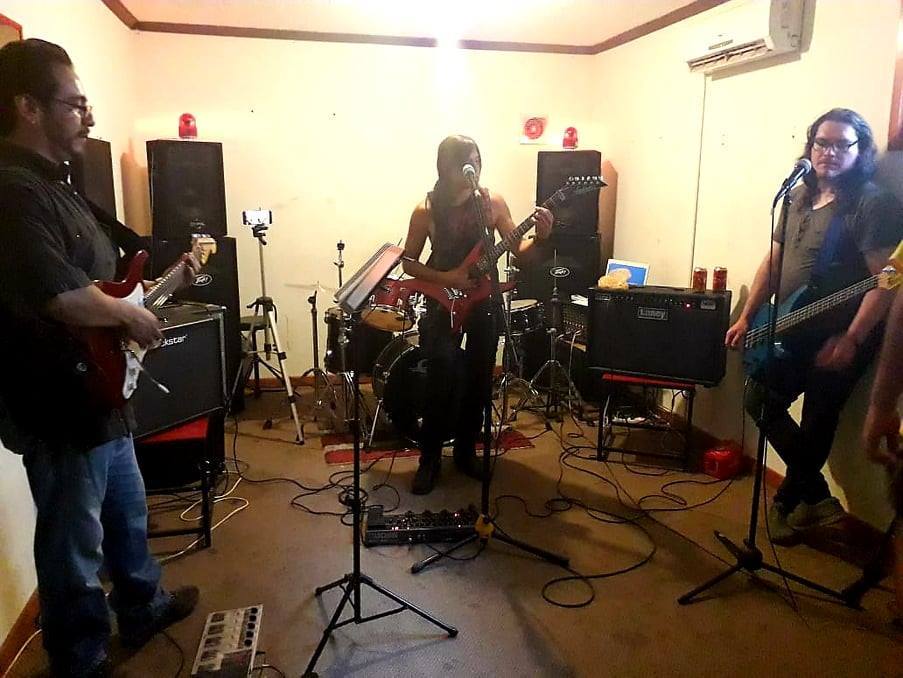 4. Do you prefer Vinyl, Tape, CD or Digital Format and why is that?
We always have preferred CDs because we grew with that sound, and marks an important moment in the musical perception but time is pushing us to the digital use, and even when we think that it looses his scent, it makes easier to spread our music and to reach the farthest places on the planet.
5. Your music style is Heavy Metal. Which are your main influences (Favourite Artists / Bands etc.)
Every member, in a certain moment of their lives, met that fast and energetic sound, that leads you to take a damn instrument and be an important part of Daimhon.Bands like Helloween, Blind Guardian, Hammerfall, Tierra Santa and Rata Blanca, for example. (revisar contigo la pregunta).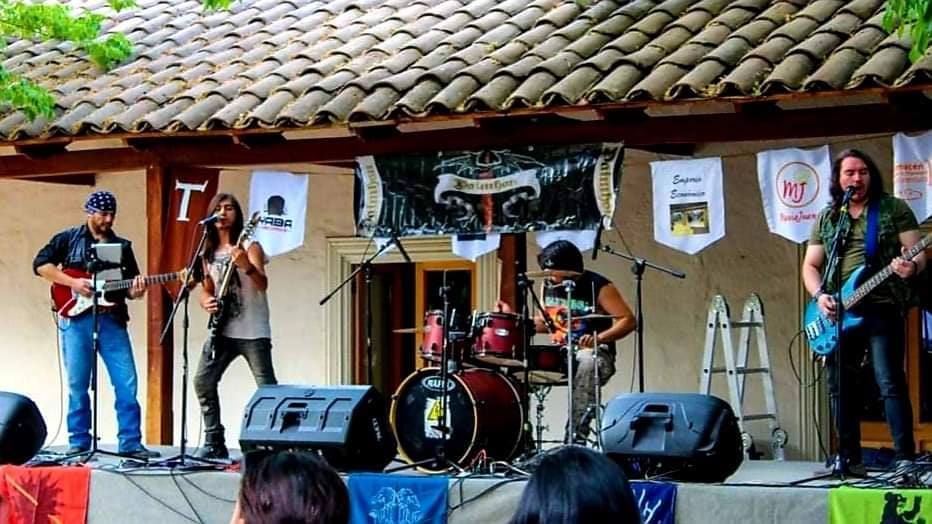 6. Which things, do you think, a Band should sacrifice in order to succeed? Have you ever sacrificed anything in your life for a better future of your Band?
We believe that success depends on each band's purpose. You could wish to be successful with the money or you could wish to make a powerful song that reflects the message / melody you want to give to the world.Sometimes, you have to make sacrifices. The hardest part of being part of a band it's that everyone must be in the same lineto reach the goal. If it's not like that,it's better to not have by your side people who will interfere with that goal or it will be only a waste of time, which has been our biggest loose.
7. Describe your ideal live show as a performance Band. Have you already experienced that?
Our ideal show would be a great scenario, with lights and smoke effects. It has to be a scenario with a Gothic Castle facade or a Cathedral facade, and why not Fire effects so, together with our music, it will be a memorable show for those who listen to us.We have played on Motorcycle events, and in Medieval fairs. Very cool experiences.
8. Which attributes, do you think, that a new Heavy Metal Band should have in order to gain identity and be unique?
😎 Even when the classic sound influences us very much when we play, we shouldn't stop experimenting with new sounds, uncommon lyrics or at least new ways to describe the most used.A not so static live performance too, with clothing and scenarios matching your music, and more material like extravagant and strange videos.
9. Do you believe that Bandcamp and other Digital Platforms help the new Metal Bands? Which, do you think, is the ideal way for a Band to promote its work?
Our ideal way to expose music would be "in the old way", in a physical format, because we think that the feeling or perception between the band and our public is not the same.In the digital way, it's easier to spread our music worldwide, and that's totally fine, but it's harder to get close to your public, or the people who like your work.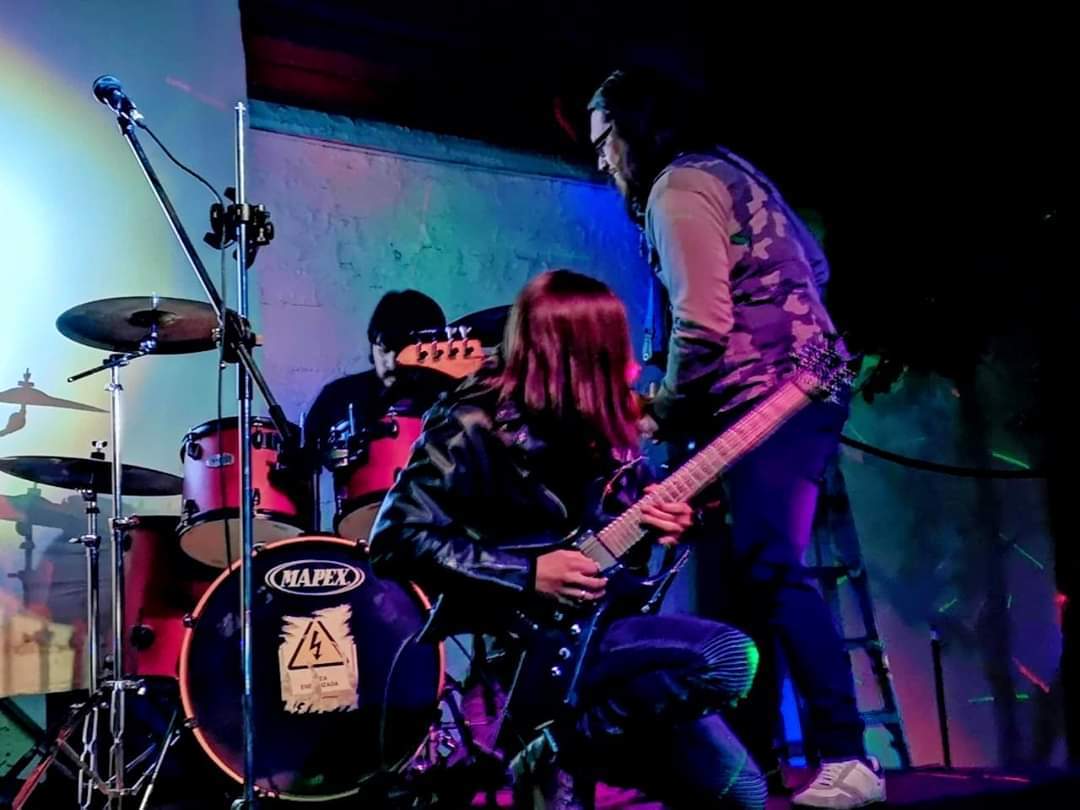 10. Tell us a few things about the New Underground Metal Scene in Chile (Bands, Fanzines, Webzines, Metal Clubs etc.)
In Chile is increasingly frecuent for the bands to produce and record their music by their own. It's very frecuent for the bands to support each other and to organize events, giving space for emerging bands,all of them showing and supporting their own material and the other's band materials too. An Underground brotherhood, to break limitations and make heavy metal.
11. Do you know anything about the Hellenic Metal Scene?
I didn't knew about it, but i have been listened to it and it's very interesting and authentic.
12. What are your future plans?
Our future plans are to record our CD and spread our material so it can be listened in every dark corner from this planet. We will keep making songs until our death. There is Daimhon for a very long time!
13. Thank you very much for your time & Keep up the good work! The closure is yours.
It was a pleasure to be interviewed by you!
By Steve the Filthy Dog.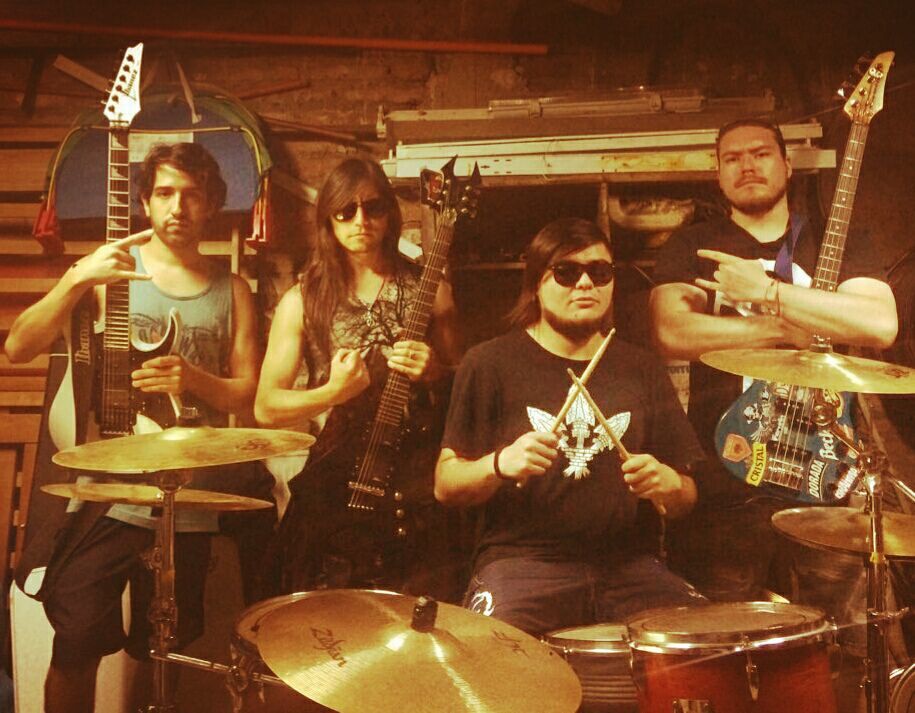 DAIMHON CONTACT:
https://www.facebook.com/DAIMHON/