We had a conversation with CULLODEN. Enjoy!
Welcome to the FILTHY DOGS OF METAL Webzine.

1. Tell us a few things about CULLODEN (Members, Starting Year etc).

Culloden: The name is taken from the 1746 battle in Scotland.
The band started in 2010 with current bassist/frontman Andrew Halliday and his college classmate Graeme Johnston on guitar; from there, the drummer that answered the call was Harry Thomas.
The band was rather casual and intermittent, with members passing in and out of the ranks until 2017,
when a stable lineup coalesced to write and record the Witchpricker EP: Karl Moore on rhythm guitar, Ryan Thompson on lead guitar, and Alex Connor on drums.
Both guitarists parted ways with the band in April 2019, giving way to a dual-lead guitar lineup of Stefan Rosic and Jack Brown.

2. In 2018 you have released your EP "Witchpricker". What is the feedback from your audience as well as from the press?

Andrew: The reception has been phenomenal. The best is obviously yet to come from us, but we've had such a positive reception.
Friends from across the music world have been nothing short of encouraging, and all of its songs have survived in one form or another in our live set today.

3. Label or DIY and why?

Andrew: We're a bit on the fence about that.
Although for the most part we're DIY so far, we've had a little bit of help getting the word and copies of the CD out from an underground distribution label called Heathen Tribes which has helped us a fair bit.

4. Do you prefer Vinyl, Tape, CD or Digital Format and why is that?

Stefan: CD or lossless digital any day for sound quality (it's true!) but vinyl is definitely the most enjoyable physical medium to own/use.
Good gear matters with the analogue formats; the equipment many people play their vinyl and tape on simply doesn't do it justice.

Andrew: I'm happy just to listen to music however possible, whatever the format, whether it's sticking on a full album from YouTube or a CD.

5. Your music style is Heavy Metal. Which are your main influences (Favourite Artists / Bands etc.)

Andrew: Bathory, Atlantean Kodex, Primordial, Motorhead, As much as I am a fan of the usual classics; bit of Priest, Maiden...
I'm a huge fan of Japanese RPG soundtracks, Folk Rock and Folk Metal. Skyclad, Mael Morda, Orden Ogan, Skiltron, Waylander are all some of my favourite acts going.

Stefan: I enjoy far too much music to narrow it down to a handful of favourites - my house is one of those strange places where Celtic Frost rubs shoulders with Journey and Run-DMC, Virtue 7" singles turn up in piles of classical LPs,
there's no shortage of cracking prog or synthwave, and hair metal rules supreme. I began my musical journey with Quiet Riot's "Metal Health" album, and grew up on a diet of Shrapnel Records shredder albums.
The current crop of traditional heavy metal (NWOTHM) bands like Seven Sisters, Skyryder, Toledo Steel, Espionage, Hitten, Gatekeeper, Visigoth and others deserve mention too;
they influence bands like us by simply going out there armed with some banging tunes and proving that shred's not dead!

Jack: I grew up on metal music, but lately I've been digging players like Holdsworth and Django Reinhardt.

Alex: Rush, Dream Theater, Virtue, Exciter, Cannibal Corpse, Seven Sisters and Skyryder.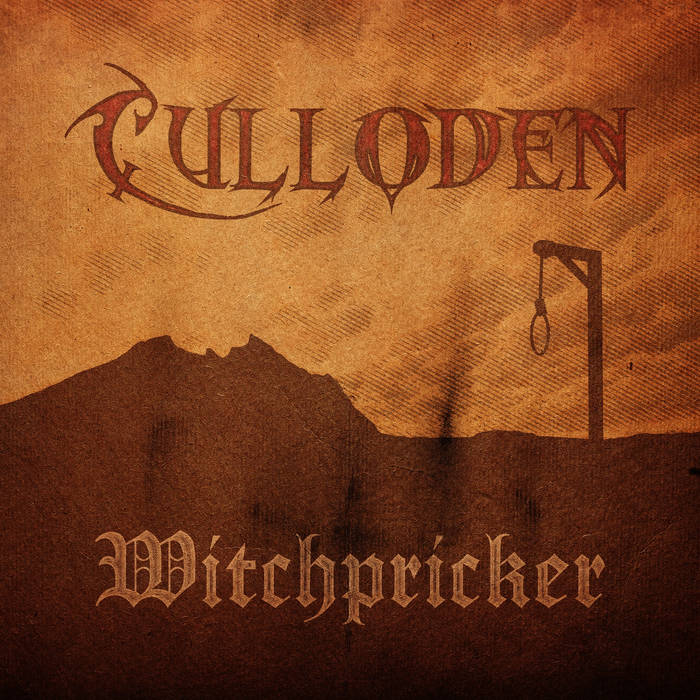 6. Which things, do you think, a band should sacrifice in order to succeed? Have you ever sacrificed anything in your life for a better future of your band?

Andrew: To be successful requires a huge amount of willingness to sacrifice like that. Time, money, practice, pushing oneself out of their comfort zones, do what must be done to achieve success.
Even over the years where the band was by all means inactive I've always had it my mind so I'm personally willing to do whatever it takes after so and so many years of setbacks, waiting and bad luck.

7. Describe your ideal live show as a performance band. Have you already experienced that?

Stefan: Ideal show? One we can't find anything to complain about! Hasn't happened yet, but we're working on it. Praccy never stops.

8. Which attributes, do you think, that a new heavy metal band should have in order to gain identity and be unique?

Andrew: There's a lot of risk in becoming a carbon copy of your idols or becoming formulaic.
Taking risks, going beyond, not being afraid to try new things, maybe even bringing in non-metal influences. I don't think there are any real rules of what a band must, must not have to be unique. '
As long as you're true to yourself any form of uniqueness and identity comes with that naturally.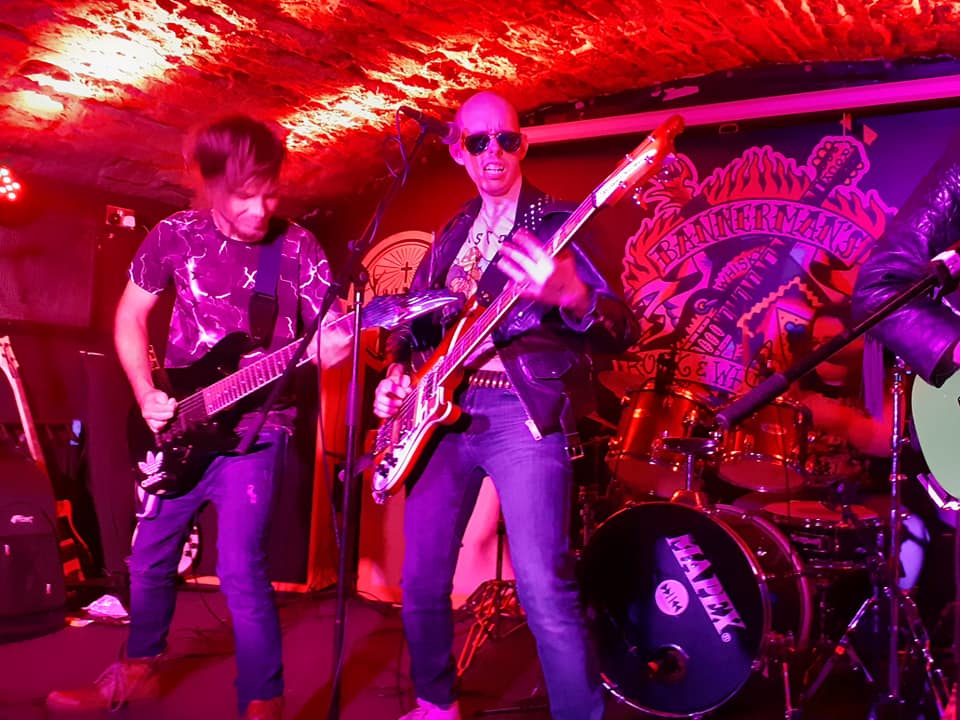 9. Do you believe that Bandcamp and other digital platforms help the new heavy metal bands? Which, do you think, is the ideal way for a band to promote its work?

Stefan: Absolutely - it's democratised the distribution of music and opened up a whole new audience to artists who would have gone unheard back in the days when major labels ruled the roost.
And thanks to social media, word of mouth travels faster and further than ever before.

10. Tell us a few things about the New English Underground Metal Scene (Bands, Fanzines, Webzines, Metal Clubs etc.)

Andrew: The first and biggest thing that comes to mind when thinking about the British underground metal scene is the community aspect.
We're very good friends with some of the other local bands going round here. We promote, push, encourage and help one another be the best we can. Skyryder, Starborn, they're two examples. Trillians in Newcastle is the place to be for gigs too.
Many a big name in the underground has passed by there in the last couple of years.

11. Do you know anything about the Hellenic Metal Scene?

Stefan: Unfortunately none of us do - perhaps something new to try?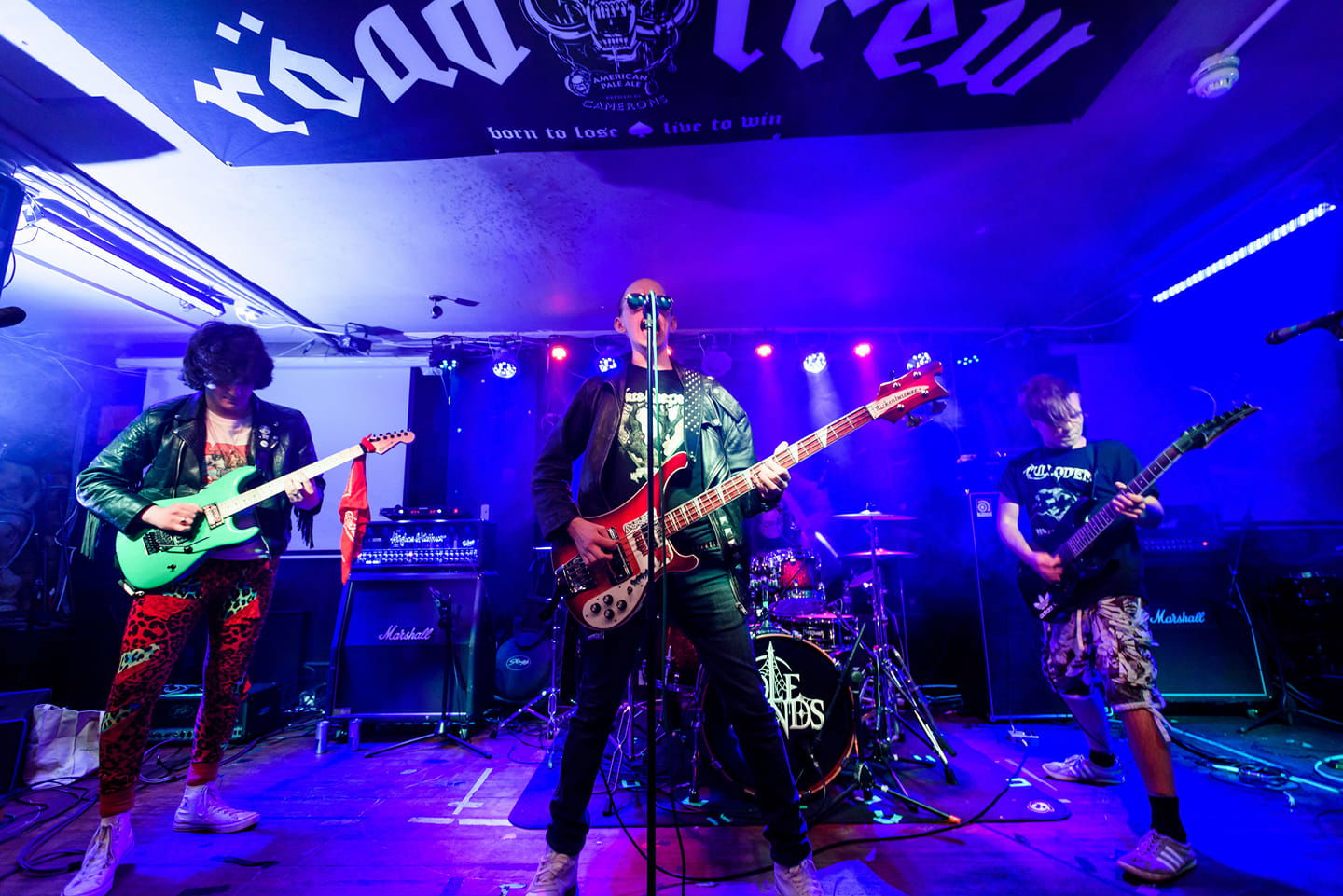 12. What are your future plans?

Andrew: We're in the process of recording a new single with this lineup, with a view towards embarking upon the recording of the debut album soon. We plan to up the ante for shows over the next year too alongside that.

13. Thank you very much for your time & keep up the good work! The closure is yours.

Stefan: Likewise to you! Hopefully we'll be back here once the single is released, it's going to be a banger.
Cheers and beers to the readers and fans, and we'll see as many of you on the road as we can in the next year or so - full speed, high level! Take care.
By Steve the Filthy Dog.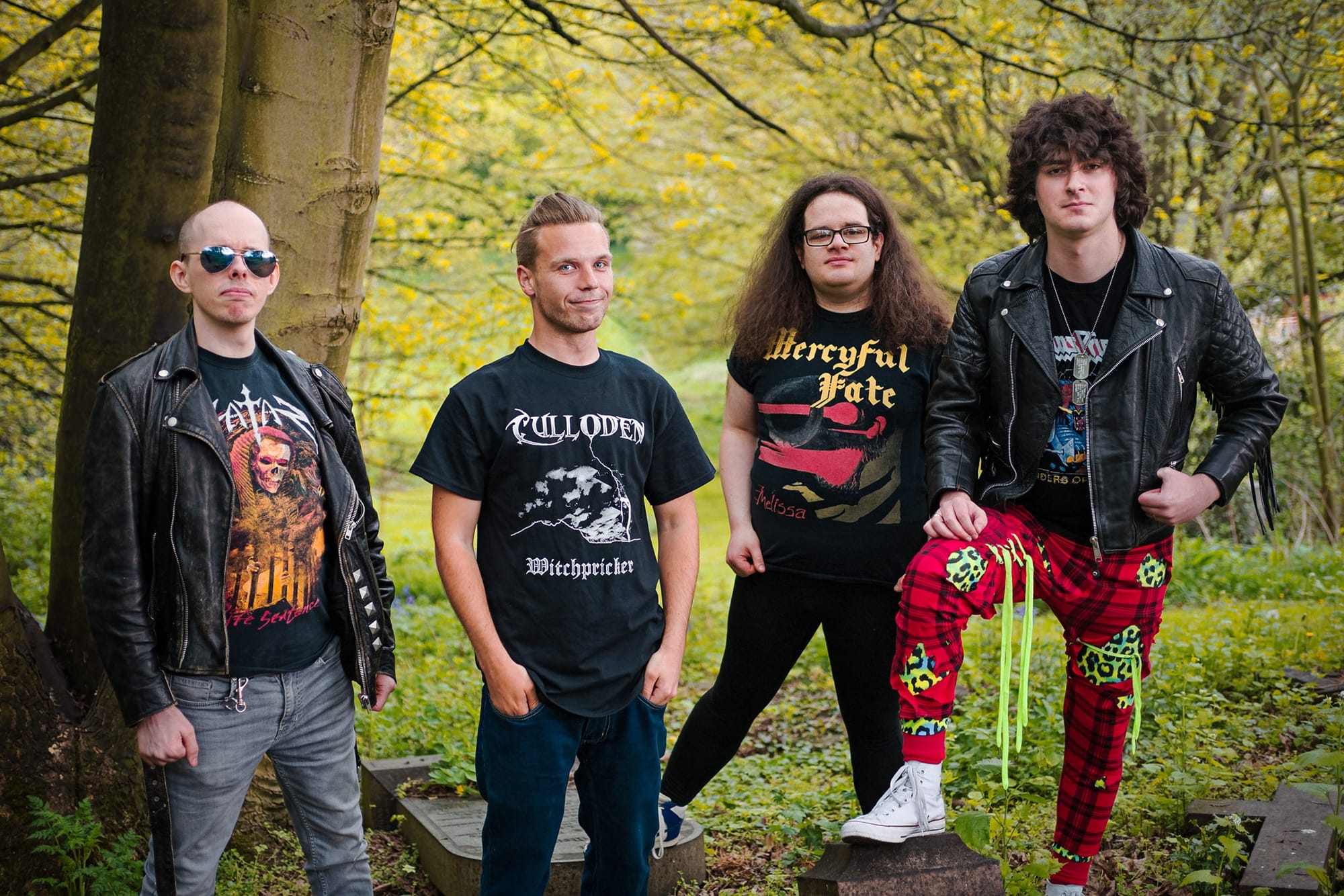 CULLODEN CONTACT:
https://www.facebook.com/CullodenBand/