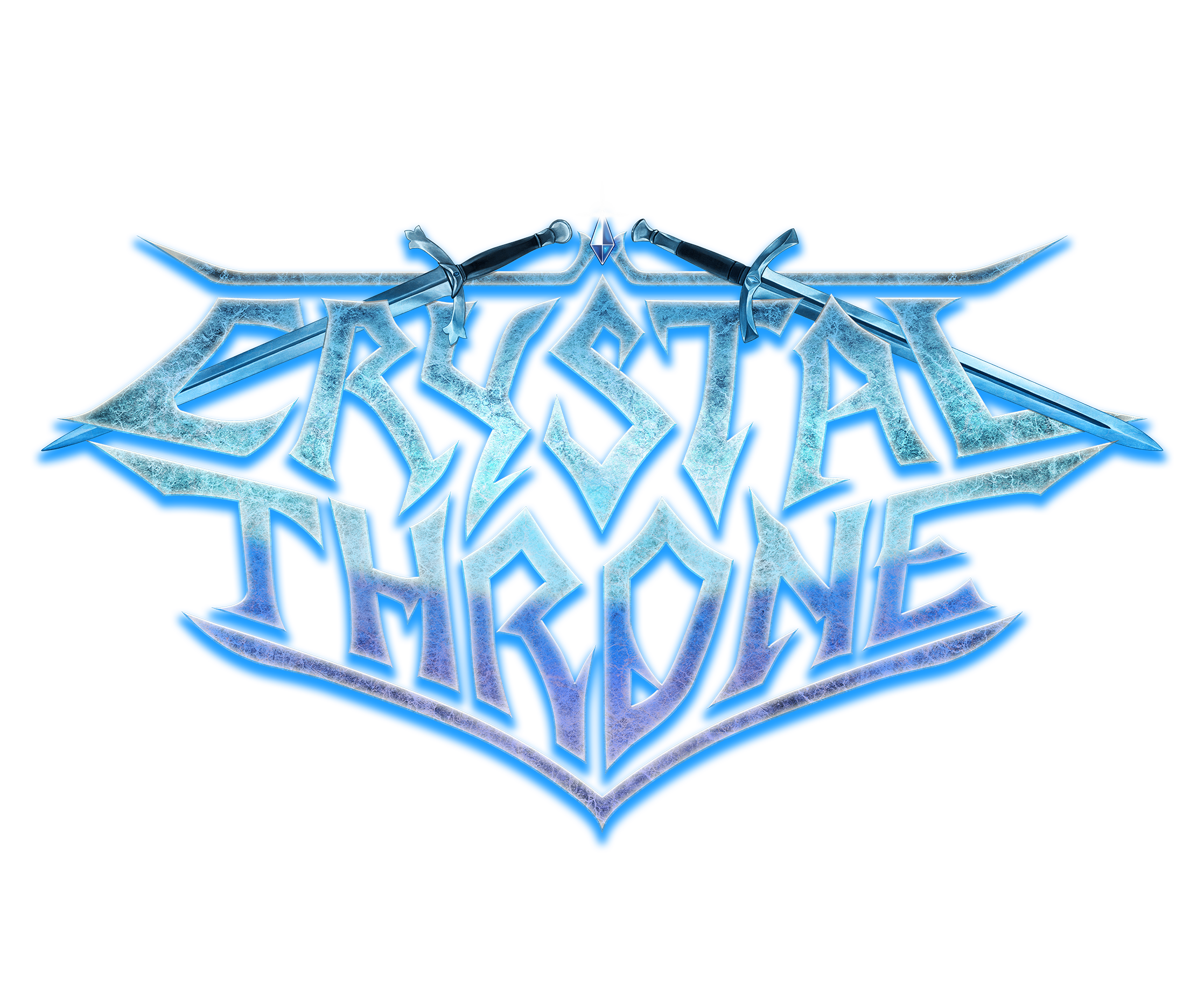 !!!HEAVY METAL FROM FRANCE!!!
Welcome to the FILTHY DOGS OF METAL Webzine.
Tell us a few things about CRYSTAL THRONE (Members, Starting Year etc).
Terry DeFire: We started Max Waynn on guitar and myself on vocals in the fall of 2019. We began by writing one track, then felt that we had a good chemistry and the same drive. We were both Heavy Metal enthusiasts and already had our pedigree in the genre (I did 9 years with the band HORACLE from Belgium, and Max was and is still playing with the French Hard-Rock band Drenalize). So we quickly ended up with a full album and realized that there was some very strong potential here. From then on, we knew we had to find the rest of the lineup so we asked 2 mighty warriors who we knew were excellent musicians: Jeff Brand (Catalyst) on bass and Alex Gricar (Drenalize) on drums.
You have recently released your album ''Crystal Throne''. What is the feedback from your audience as well as from the press?
Max Waynn: Our audience in France really supported us since the first day we released the album, but we were wondering what would be the reactions abroad. And turns out the reactions are extremely positive, even more than in our own country! I've already read some reviews saying that our album is refreshing because it blends heavy metal influences and 80s spirit with prog vibes and a personal twist.
Terry DeFire: Honestly the feedback exceed our expectations! Excellent reviews, many interviews such as yours (and thank you for it!), and people from all around the world ordering the album and the merch. We also receive a lot of very encouraging comments, people really enjoying the album , so it's a real pleasure.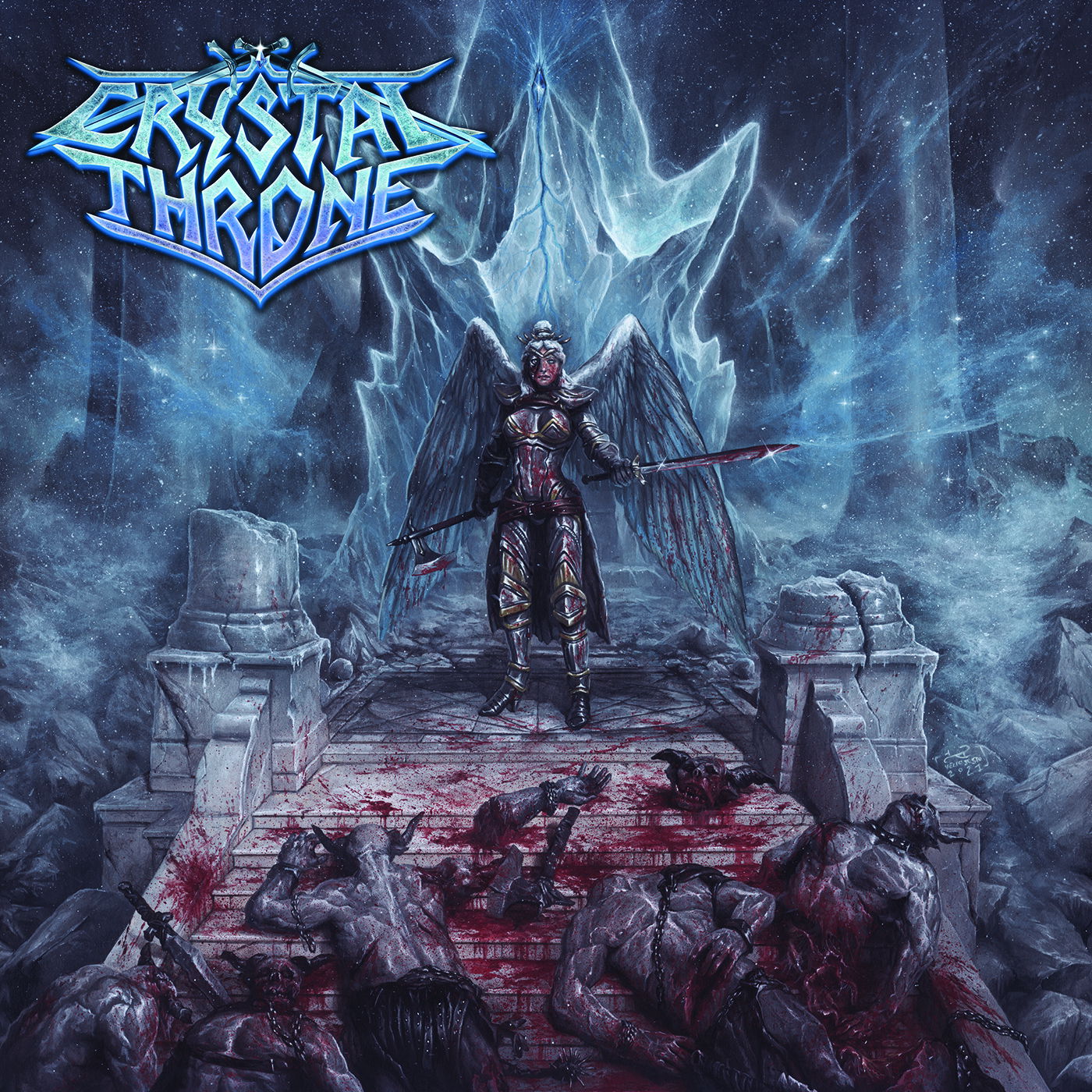 Label or DIY and why?
Terry DeFire: Fully independent! We were not interested in signing with a label that would take most of our money and do little to nothing at all. Most deals for small bands are shitty deals, really. We had an audience from the beginning because Max has a YouTube channel and I have my connections from my past band and from playing in several countries. We also love that relationship : Straight from us to the fans, or as we like to call them the "Crystalers"!
Max Waynn: DIY! I am the producer of the album, meaning that I paid for every single step from A to Z. I had already a somewhat large audience with my YT channel in France, that is why I thought it was actually possible to recover the money I've invested. Because when someone buys an album, their money (minus selling platforms fees) goes to us, without an intermediate. All of this wouldn't be possible with a label, because they usually take a huge share before it goes to the artist. And even with a label, unless you're in a quite big band, you still have to pay for nearly everything: record sessions, mix, mastering, videoclip and all that stuff. That's why going DIY was the smartest move we could do for this album.
Do you prefer Vinyl, Tape, CD or Digital Format and why is that?
Terry DeFire: I personally love the object of the vinyl, especially when you have a great artwork done by a master painter like Velio Josto who did our artworks! CD is fine too. I guess digital is convenient but the experience is not the same : The product, the artwork, the lyrics and the liner notes... I used to read all of these on my favorite albums growing up.
Max Waynn: I think every item has its advantages and its drawbacks. CDs are great if you want the best sound quality, plus it's not too expensive and it can still be a nice item. I also really like Digital Format because you can have access to a million bands wherever you go with only your smartphone, and you can always find a track that fits your mood in the moment. That is far superior to any physical format in that way. However the automatic sound processing on streaming platforms can we awful, and on the top of it I think we tend to appreciate less the things that are easier to get. Vinyls & tape are really cool collectors items and I totally get that people like this vintage vibe, but there are also some serious sound quality issues on those two. You may have an optimum sound quality with a vinyl but it's really expensive, so not many artists do that. We actually did that with Crystal Throne, but that's why I'm broke now 😄
Your music style is Heavy Metal. Which are your main influences (Favourite Artists / Bands etc.)
Max Waynn: I am actually more of a heavy-prog guy. I grew up with Saxon & Iron Maiden, but after that I discovered bands like Dream Theater, Angra, Fates Warning, and some amazing prog stuff like Andromeda, Anubis Gate, Above Symmetry, Voyager (Australia). I like many bands from the NWOTHM, like early Enforcer, Riot City, Atlantean Kodex, Visigoth. I also like techninal/prog thrash from the 80s, I think Watchtower and especially Sieges Even are amazing and criminally overrated bands. Lately I also found myself being very interested in neoclassic stuff, like Jason Becker and more recently really stunning bands like Paladin or Eternity's End. Phil Tougas is really the man! But I love when it's original and refreshing, that's why my favourite artists are actually Propagandhi and Freak Kitchen.
Terry DeFire: Outch, too many to mention! To stay succinct, let's name bands with a rather similar style to ours: Queensrÿche, Crimson Glory, Heir Apparent, Watchtower, Fates Warning, Savatage, Helstar, Sanctuary, Symphony X, Yngwie Malmsteen, Judas Priest, Toxic, Iron Maiden, Metal Church, Manilla Road... Even if we have our own style too.
Which things, do you think, a Band should sacrifice in order to succeed? Have you ever sacrificed anything in your life for a better future of your Band?
Terry DeFire: From my experience: Almost everything. Playing in a Heavy Metal band is tough. Be ready for the struggle and embrace it because it's a bumpy ride. It's not that glamour everyday : You might lose your girlfriend(s), struggle financially because you can't really be focused on a high paying work career, and many people will hate you for what you do. But so is the path to any glorious ride in any area of life. And in the end people will respect and congratulate you for sticking to what you love and having fought for it.
Max Waynn: The real question is: is this really a 'sacrifice' when you know since the beginning that you actually want to make a living out of music? I mean yes, I did some engineer studies, but I hated it, I think it was just an awful and insidious form of labour market propaganda, so I did not see it as a 'sacrifice' when I decided to be a full-time musician instead of having a career as an engineer. I've always liked high level mathematics though, that's why I'm still studying those myself when I have some spare time. Keep the best and f*** the rest.
Describe your ideal live show as a performance Band. Have you already experienced that?
Max Waynn: A show when there are people enjoying your music and when you get actually paid for playing - because it's a JOB -, that's all I need! One of my favourite shows was with my current other band Drenalize, when we opened for Inglorious, and everything was amazing! Moreover Inglorious is an extremely talented band with really nice musicians, so it was also an honour to play with them.
Terry DeFire: I played a lot of gigs in the past, but never with Crystal Throne. I really want to bring a special show including theatrics and pyros, a real event, not only music. Then expect some high energy from us: We'll burn the place to the ground!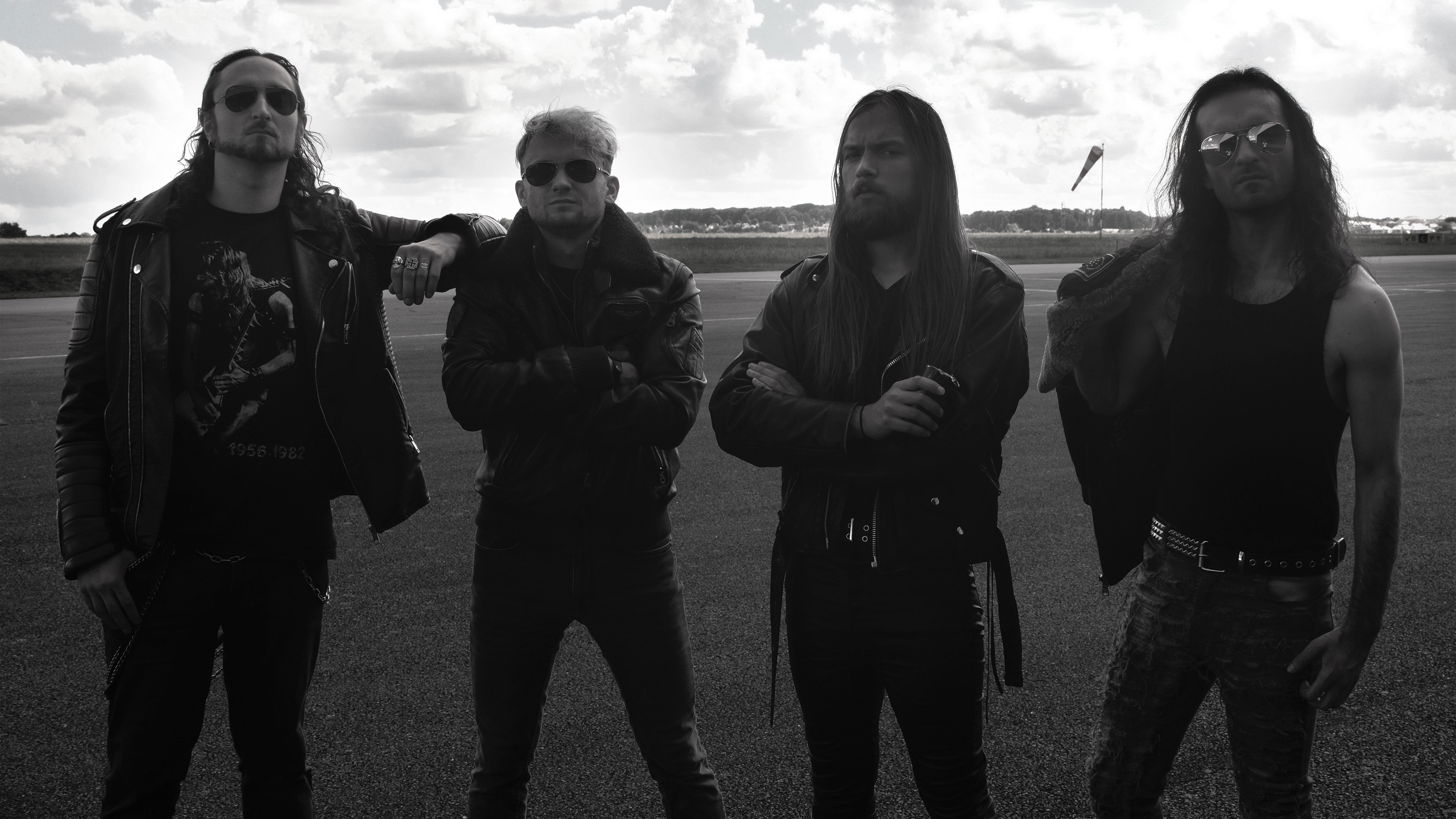 Which attributes, do you think, that a new Heavy Metal Band should have in order to gain identity and be unique?
Terry DeFire: Don't hesitate to take risks in your songwriting and performance! Max could have played more straight forward typical Heavy Metal riffs. I could have simplified my vocal lines and made them more accessible...We've included a lot of progressive twists in the songwriting too.Some people will love it, some will hate it. But it generally doesn't leave people cold.You don't need to try to re-invent the wheel but don't be too conventional neither. Also get inspired by many bands, even different styles and bring that in your music.Try to bring the listener in new places and vary ambiences along the album!
Max Waynn: I think they'd actually have to explore music a lot further than just Heavy Metal in order to get their own sound. And it's not incompatible with keeping on playing Heavy Metal. But more importantly they'd have to think about a lot of extra-musical stuffs. Heavy Metal is a really colourful style that deals with many fantasy and SF subjects, with epicness and badassitude. You must use that to build your own image as a band.
Do you believe that Digital Platforms help the new Heavy Metal Bands? Which, do you think, is the ideal way for a Band to promote its work?
Terry Defire: Depends on which one! But generally, the situation is better than 5 or 6 years ago, when you had big streaming platforms (who really don't pay much), but not much other options. Nowadays, sites like bandcamps are strong, you also have bigcartel for merch. We use these too and if you are smart and if you work hard, who knows... You might be able to make a dime 😉 About promotion, there is no secret : You gotta work hard, it's not that fun for a musician but you gotta think of it like a business. There are many ways to promote your music in 2021, just find what works best for you and stick to it.
Max Waynn: Yes and no. Of course there are plenty of bands that I wouldn't even know without those, and for that I'm grateful. For instance the YT channel 'NWOTHM Full Albums' has highlighted a lot of new heavy metal bands, and some of them are truly amazing gems. Moreover the playlist system in apps like Spotify allows one to discover new artists that are similar to what they like to listen to, and I think that can be really great. But streaming platforms are giving a ridiculously small share to artists. And now the main problem is that people spend a lot less money to support bands, not to mention the serious drop of gigs with the whole Covid situation, and instead they are giving their money to some CEOs that has never touched an instrument in their entire life. That's freakin' sad. Fortunately the Heavy Metal community still has a big interest in physical stuff, that's why I would advice new heavy metal bands to stop being so stubborn and put their music not only on awesome ethical platforms like Bandcamp or Bigcartel, but also on every streaming platform they can. That way they will expend their fanbase and people will still buy their CDs/vinyls/tape/whatever.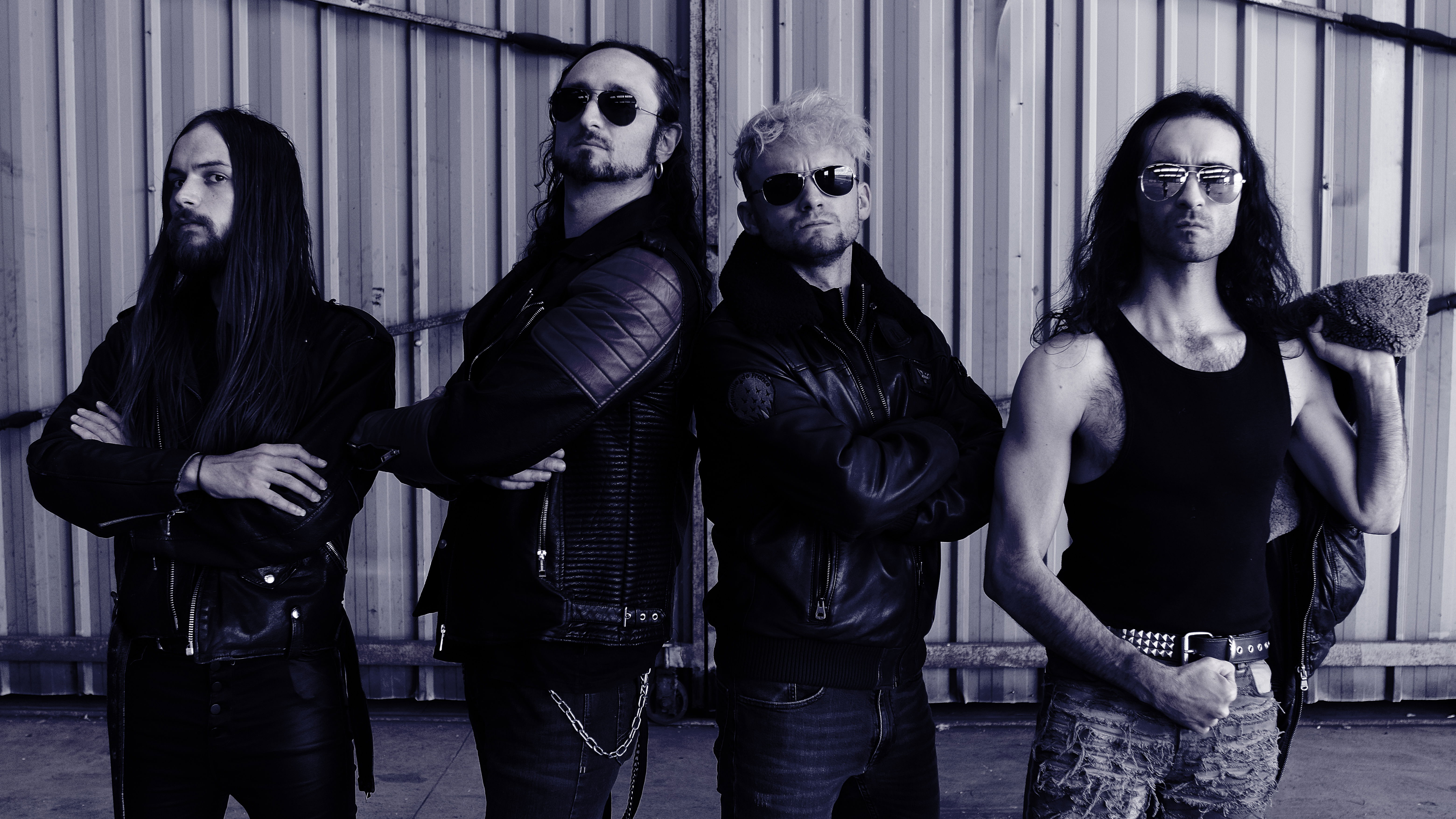 Tell us a few things about the New Underground Metal Scene in France (Bands, Fanzines, Webzines, Metal Clubs etc.)
Terry DeFire: We're doing alright I think! Herzel, Electric Shock, Existance, Lonewolf, Sacral Night, Kingcrown... Still not enough quality Heavy Metal, but it's getting better! lots of extreme metal (kinda like everywhere) though. Clubs, well... The whole bullshit situation makes it really hard for them of course. I guess going to Disneyland and a soccer game is covid-safe, but a club packing a hundred people is a huge threat, right? It's hard to keep track of them, it's an ever changing situation. As much as possible, it's important to support them, just like the new bands.
Max Waynn: I don't know much about Webzines, but I know french people like to write stuff, because it's a complex and beautiful language and we love to use it when it comes to give an opinion on something. And the more underground it is, the more they talk. That's why we have a sh*tload of underground webzines that are really active, but much more in Black Metal than in Heavy Metal.. Resulting in everyone talking about Black Metal and nearly no one talking about Heavy Metal. All they know about is Iron Maiden, Judas Priest, and maybe two or three hyped bands like Sortilège or Eternal Champion. That's boring. Fortunately we have plenty of really cool Trve Heavy Metal Fests like PWOA, Rising Fest, Festival de Vouziers, South Trooper, Court Of Chaos etc.. And there are also great heavy metal bands like Titan, Killers, Iron Slaught, Stone Witch, Existance, Tentation or Herzel!
Do you know anything about the Hellenic Metal Scene?
Terry DeFire: Ho yeah! Say hello to Sacral Rage if you get to interview these guys, we'd love to play with them! Hallas of course. I also remember Spitfire and Rust from the 80's. Some amazing guitar players like Theodore Ziras and Gus Drax, which I discovered some 10+ years ago on YouTube. Then Firewind is a big name too nowadays.
What are your future plans?
Max Waynn: Right now promoting the album is our priority, but sure we are planning on playing live when it's possible. I also had time to gather some new ideas for a next album, and I'm looking forward to recording it properly! But let's focus on the present for now!
Thank you very much for your time & Keep up the good work! The closure is yours.
Many thanks to you and our Greek followers! We are honoured to have so much support. And for anyone interested to join the glory ride, check our Bandcamp : crystalthrone.bandcamp.com
Bigcartel: crystalthrone.bigcartel.com
Instagram : https://www.instagram.com/crystalthronetrve/
And Facebook page : https://www.facebook.com/crystalthronetrve/
By Steve the Filthy Dog.