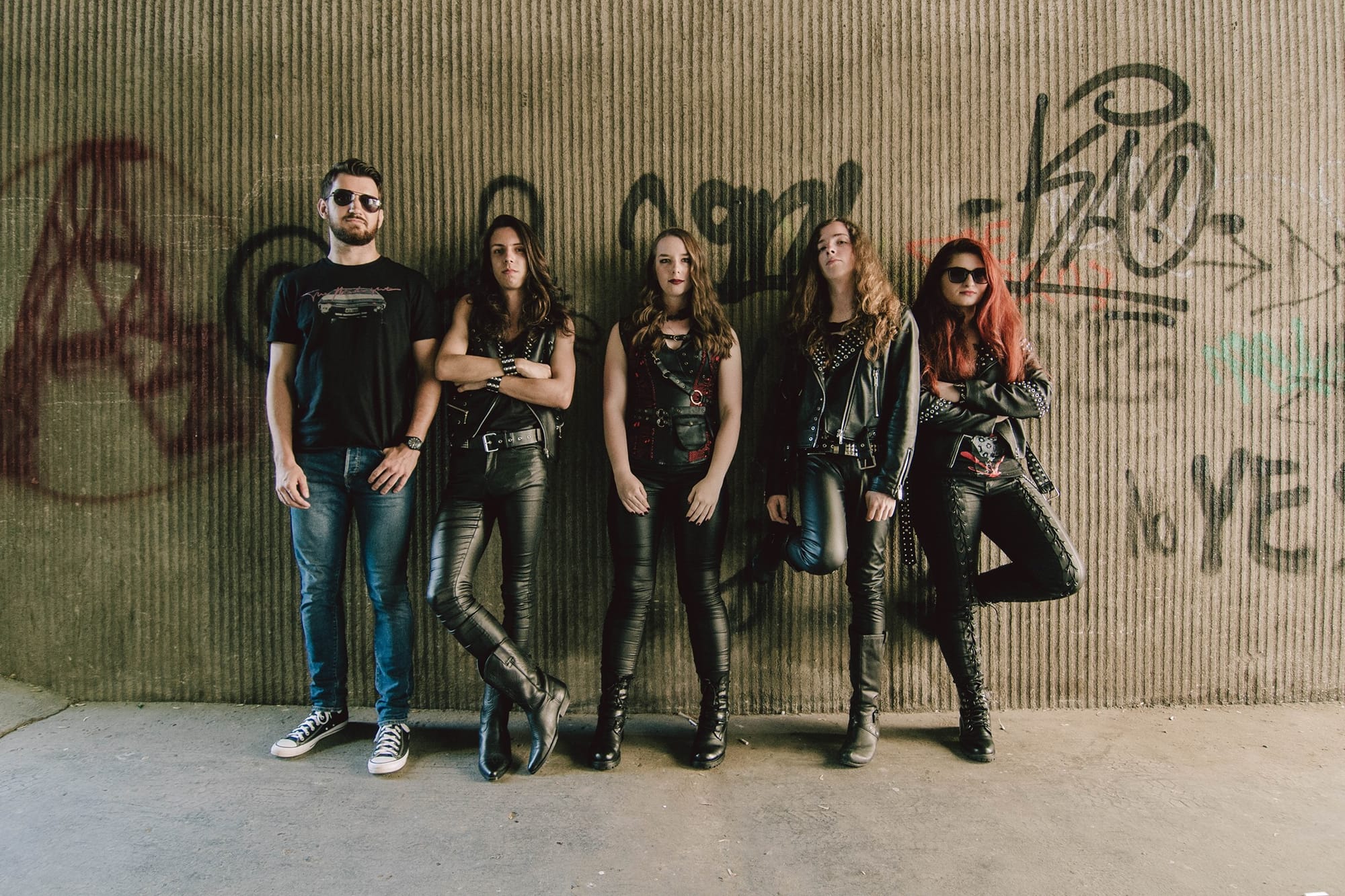 !!! Heavy Metal From Romania !!!
We had a conversation with Daniel Moldovan (Guitar). Enjoy!
Welcome to the FILTHY DOGS OF METAL Webzine.

1. Tell us a few things about CRUSADER (Members, Starting Year etc).

We are a heavy metal band from Targu Mures, Romania. We began our collaboration in 2018 by releasing our first single, an instrumental entitled "Krakatoa" which was shortly followed by "Inferno".
At first our lineup was composed of myself (Daniel), Cata, Laszlo and Radu. We had a couple of concerts but after that Radu left to pursue his acting career and he was replaced by Andreea.
Before that we already had Maria as our vocalist who was officially announced later.

2. You have recently released your new Digital EP ''Tigers Of The Night''. What is the Feedback from your audience as well as from the Press?

The feedback we got from our audience was very positive. Our friends from all over the world seem to enjoy it very much.
Surprisingly we got little to no negative feedback and the press that did cover us liked it as well. ''Loving you'' seems to be one of the favorite tracks from this EP.

3. Label or DIY and why?

Definitely DIY. Up to this point we didn't get any record deals that would be in our favour. We're still waiting for the right offer. Until then we are better off by ourselves and we get to learn a lot in the process.

4. Do you prefer Vinyl, Tape, CD or Digital Format and why is that?

For now, we'll stick to digital because we are constrained by our budget. In the near future we plan on releasing some cd's as well.
Of course, we would love vinyl but right now it's out of our reach. Who knows, maybe at some future time.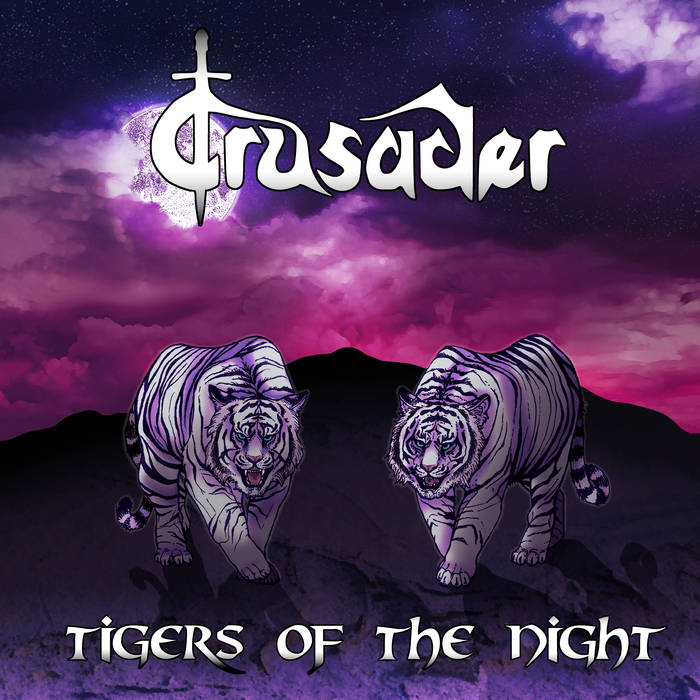 5. Your music style is Heavy Metal. Which are your main influences (Favourite Artists / Bands etc.)

We have a lot of different influences. Anywhere from speed metal to neo-classical to glam.
The EP was mostly influenced by 80's bands such as Motley Crue, Dokken, Queensryche and Bon Jovi.
Our lead singer also enjoys listening to bands such as Battle Beast and Beast in Black.
We love the 80's LA glam/hair scene anywhere from the sound to the looks, the attitude, the lifestyle and we like to think that we are taking a small part of it with us everywhere we go.

6. Which things, do you think, a Band should sacrifice in order to succeed?
Have you ever sacrificed anything in your life for a better future of your Band?

Very tricky question, my friend. In our opinion, nowadays it's very difficult. The music industry is different compared to what it was 20 or 30 years ago.
You need to sacrifice time, money and energy but we don't know exactly how much and what it takes to succeed. No one really knows exactly how to make it big nowadays.
There isn't a recipe for it anymore, like there was in the past. For us it's time and money, those are the two main problems and the two things we sacrifice the most.

7. Describe your ideal live show as a performance Band. Have you already experienced that?

Our ideal live show would be something larger than life. An unforgettable experience that has a little bit of everything.
That includes pyrotechnics, a light show, fog machines, us putting on a great performance and a great show for the fans.
It's not just about the music, it's about the whole package. People don't want to see bands that just stand there, staring into their guitars while playing.
It's also very important to have a good connection with the audience. We've met amazing people on the road and the audience at our shows was full of energy and enthusiasm and we can't wait for the next opportunity to play live.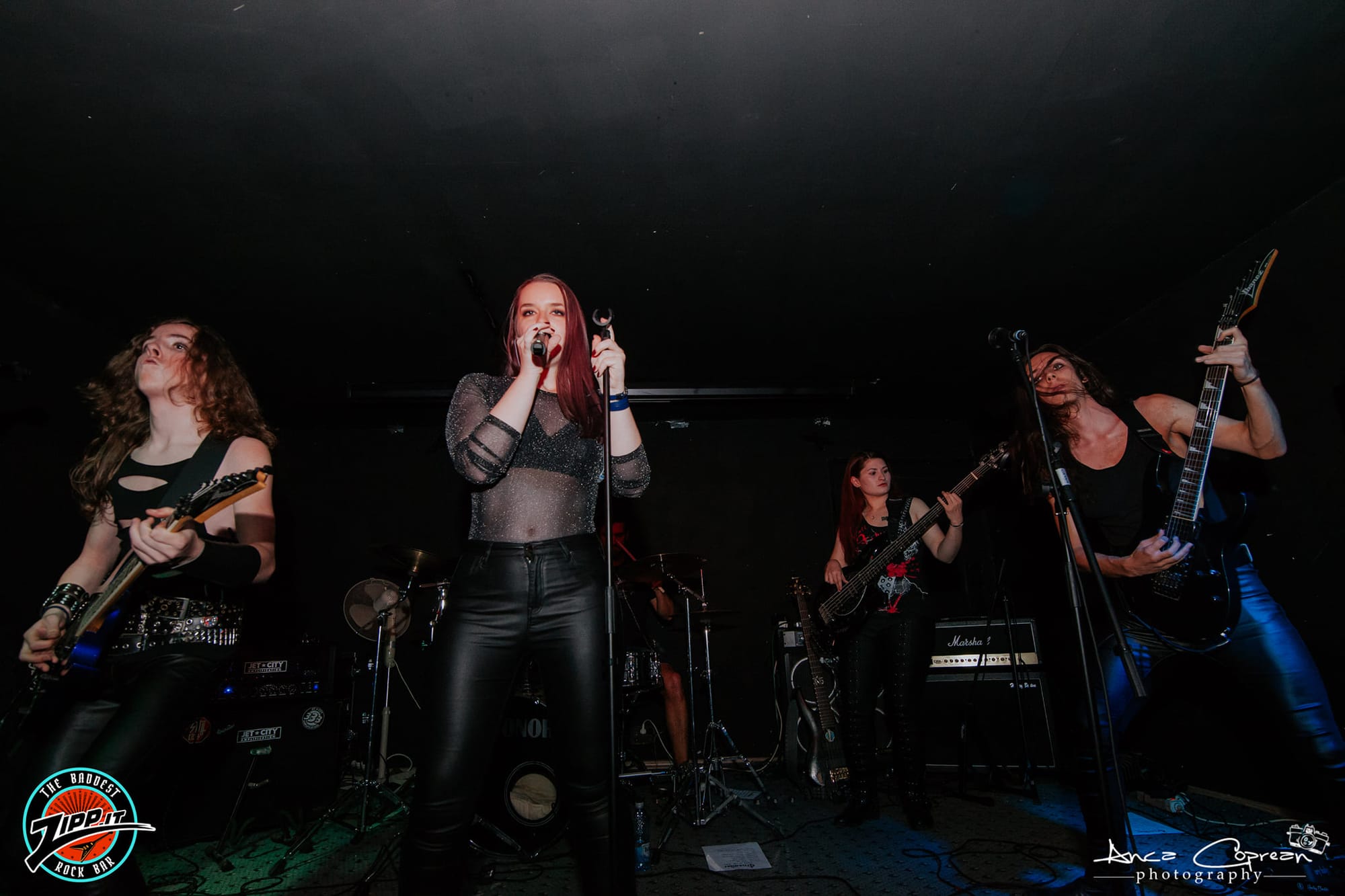 8. Which attributes, do you think, that a new Heavy Metal Band should have in order to gain identity and be unique?

Stop trying to be somebody else, be yourself! Write and play the music that you love!

9. Do you believe that Bandcamp and other Digital Platforms help the new Heavy Metal Bands? Which, do you think, is the ideal way for a Band to promote its work?

Of course, they help the new bands, offering exposure and the possibility to buy their music. For now, on social media, it's the easiest way to promote your band for sure.

10. Tell us a few things about the New Underground Metal Scene in Romania (Bands, Fanzines, Webzines, Metal Clubs etc.)

Well it's a lot to talk about. We could do a whole other interview based just on that. For now, let's just say that there are many old bands that are still popular.
Also, folk, death and progressive metal are very popular amongst the bands that formed in recent years.
However, the new hard rock, heavy or glam metal wave has yet to receive the same level of popularity, but there are a few bands working hard towards this.
The underground webzines are great, as they usually support the new artists and the underground in general.
As for the clubs, some are really nice, and others make you think twice before playing there.
Overall, the New Underground Metal Scene is getting better and better as new bands are formed and new festivals are organised all over the country and we can't wait to see what the future will bring!

11. Do you know anything about the Hellenic Metal Scene?

Most of us are not familiarized with it at all. However, our lead singer enjoys listening to Ocean of Grief and Rotting Christ, two metal bands from Greece.
She tries to see them live as much as possible. The latter one is very popular in Romania because they covered a Romanian song called "Cine iubeste si lasa" in an amazing way.
You should give it a listen if you haven't already!

12. What are your future plans?

Promoting our EP, playing shows and having as much fun as we can while we're at it.

13. Thank you very much for your time & Keep up the good work! The closure is yours.

A final thing we would like to say to everyone: GLAM IT UP AND UNTIL NEXT TIME, REST IN SLEAZE.
By Steve the Filthy Dog.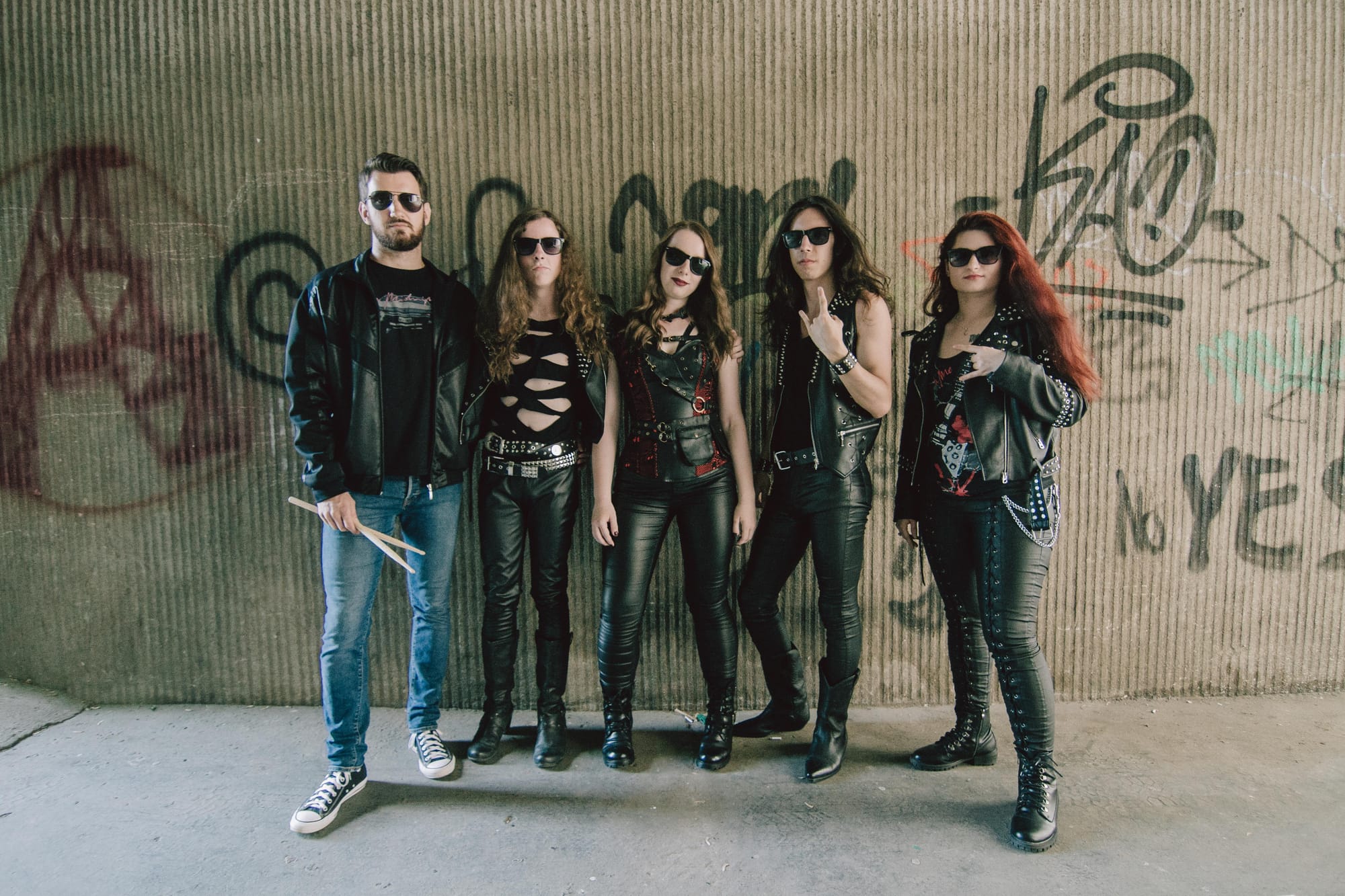 CRUSADER CONTACT:
Facebook: https://www.facebook.com/CrusaderBandRo/
Instagram: https://www.instagram.com/crusader.band/
Soundcloud: https://soundcloud.com/crusader-band
Spotify: https://open.spotify.com/artist/0uSqD...
Bandcamp: https://crusader.bandcamp.com/releases