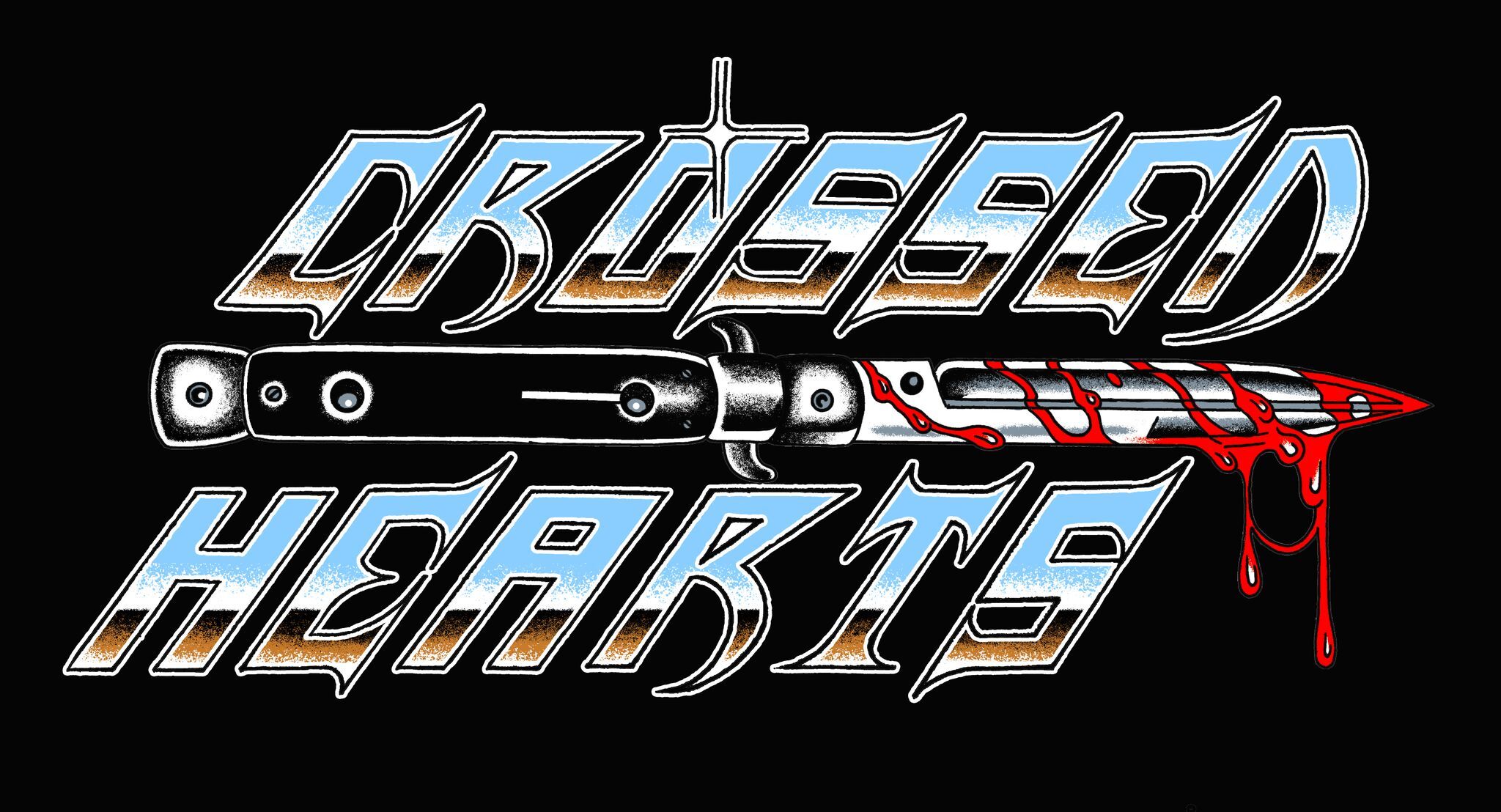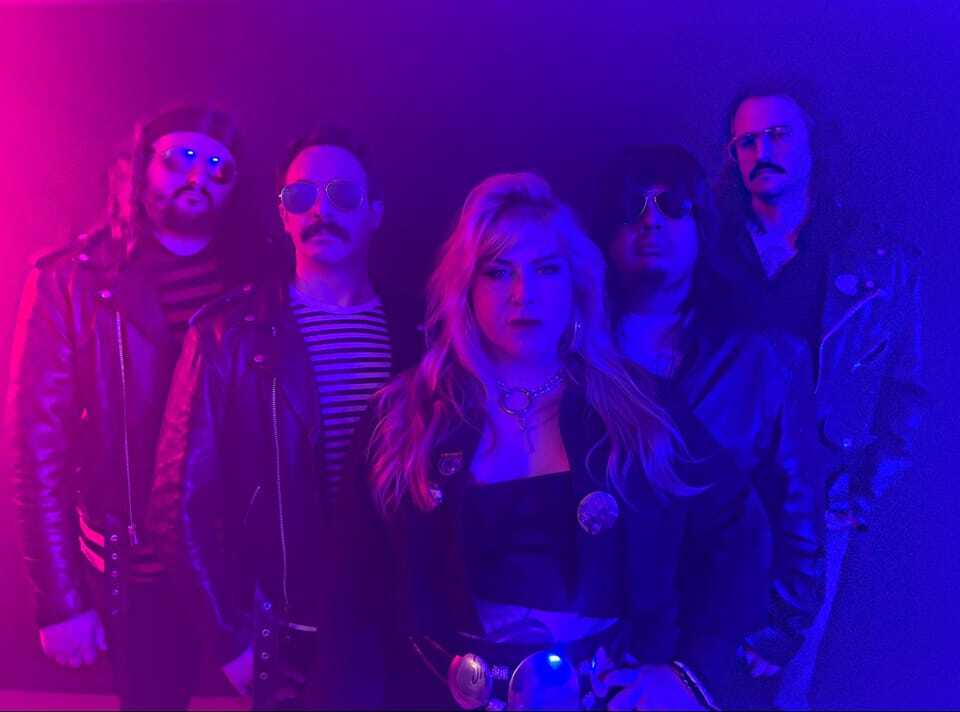 !!!HEAVY METAL FROM THE USA!!!
Welcome to the FILTHY DOGS OF METAL Webzine.
Tell us a few things about CROSSED HEARTS (Members, Starting Year etc).
Crossed Hearts started in 2020. Alvaro Garcia and Daniel Lerch had some lineup changes in the band Voltage. Through the pandemic lockdown we had time to focus on writing a full length. Amos Rifkin (Deceased, Father Befouled, Insomniac, Encoffination, and Death of Kings) joined up on drums. Then Carlee Jackson (Relentless) on vocals joined, and Matt Mills (Death of Kings, Enslaved by Apathy) joined on bass after that. We migrated some of the music from the old band to this lineup and wrote lots of new material. We decided to change the name, as the music was a departure from our last lineup. Ultimately it felt right to make it new and fresh since it was its own thing.
You have recently released your EP ''White Lies Speedin' for Your Love''. What is the feedback from your audience as well as from the press
Well we sold out of our tapes quickly and we've played one show. So far it's been a super positive reception, with lots of support both locally and lots of international sales. We really can't wait for people to hear the rest of the music. As we are all confident and proud of the production of our upcoming LP – Forced Perspective.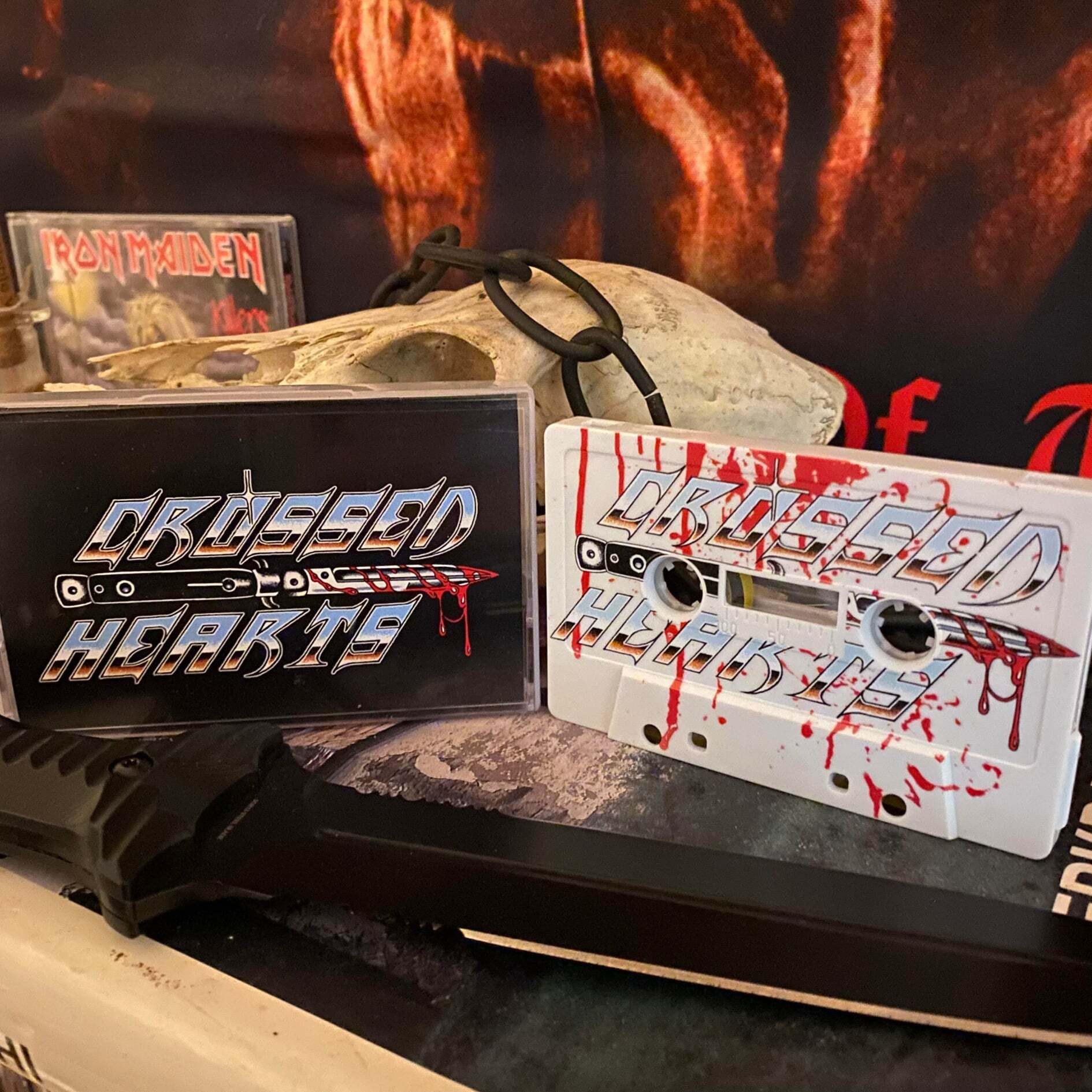 Label or DIY and why
We've just been DIY thus far. Mythic Ironworks put out our tape, and Another Riff Raff Label is doing our 7". We are holding out on joining a label until we find a good fit. We finished recording our first full length album in January with Alex Parra from Second Sight Sound. The talented Velio Josto is just about finished with the album art and we are super thrilled with how it turned out. Whether the album will be released by us or though a label is yet to be seen. One way or another, we will release the music later this year.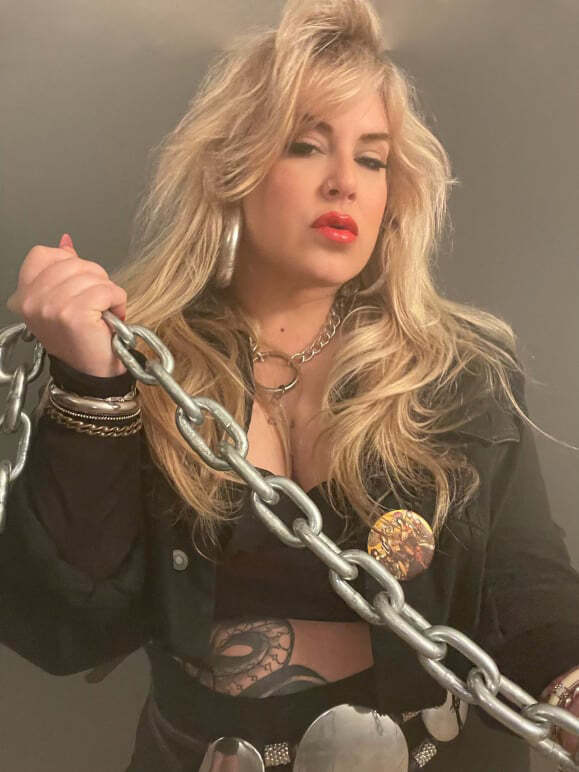 CARLEE - VOCALS
Do you prefer Vinyl, Tape, CD or Digital Format and why is that
Cd in the Car, Vinyl at home, tapes for partying! Digital has its advantages for reaching people, but all of us in the band collect records. We like the idea of tangible music. Digital is great for convenience. But there are limitations there, mainly being that physical media is the best way to find the old, rare, and RAW stuff. Lots of older, private press bands just aren't on streaming services. Plus, buying physical media is the best way you can support your peers.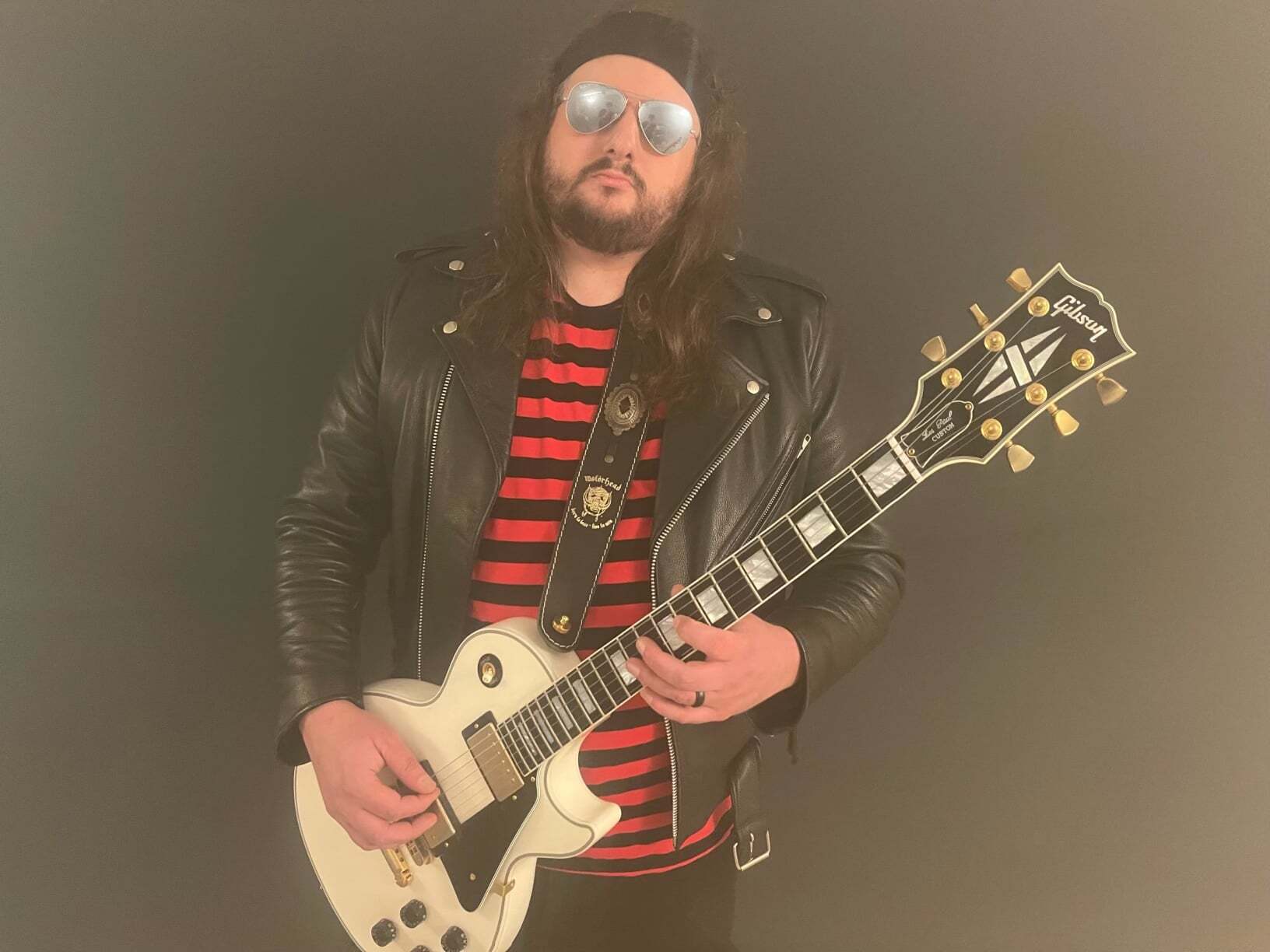 DANNY - GUITARS
Your music style is Heavy Metal. Which are your main influences (Favourite Artists Bands etc.)
Lee Aaron, Judas Priest, Heart, Stevie Nicks, W.A.S.P., Bewitcher, and pretty much anything from 80's era Mausoleum records.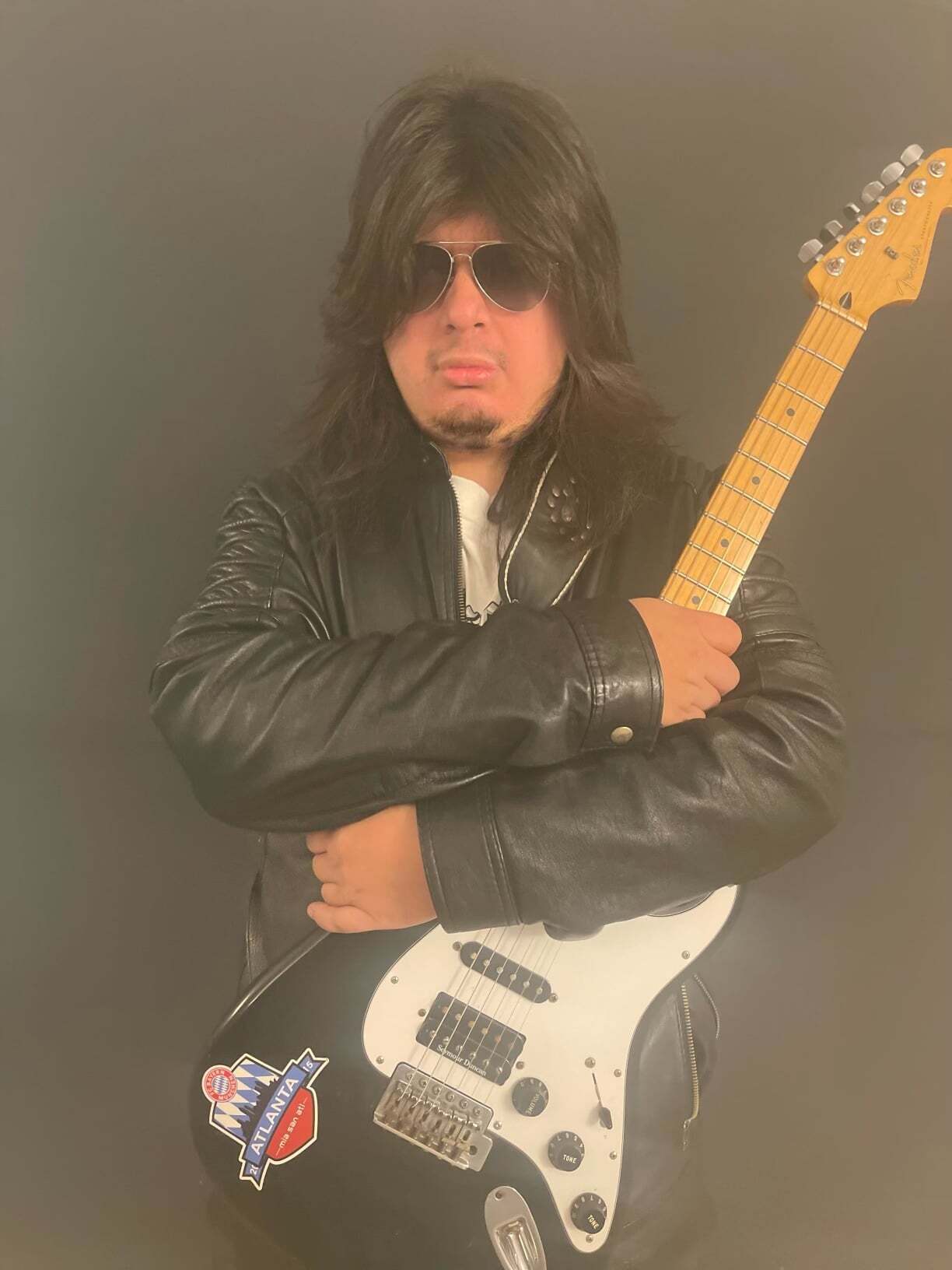 ALVARO - GUITARS
Which things, do you think, a Band should sacrifice in order to succeed Have you ever sacrificed anything in your life for a better future of your Band
Dress for the job you want right? All of us work gig-type of jobs, so we can take time to tour and play shows. We've all been in bands that were trying to play out and grind. But we are all are in a position now where we are more selective about what shows and fests we play. Quality over quantity. In terms of sacrifices, We are who we are, we work in or around entertainment and music. We all have partners who are with us for who we are and support our projects. So thankfully none of us had to like, quit law school or something lame like that for music. I'd say if you like playing music, build a life for yourself so you can do that.
Describe your ideal live show as a performance Band. Have you already experienced that
Highfives and stage dives! We've all experienced it and are living for the next perfect night.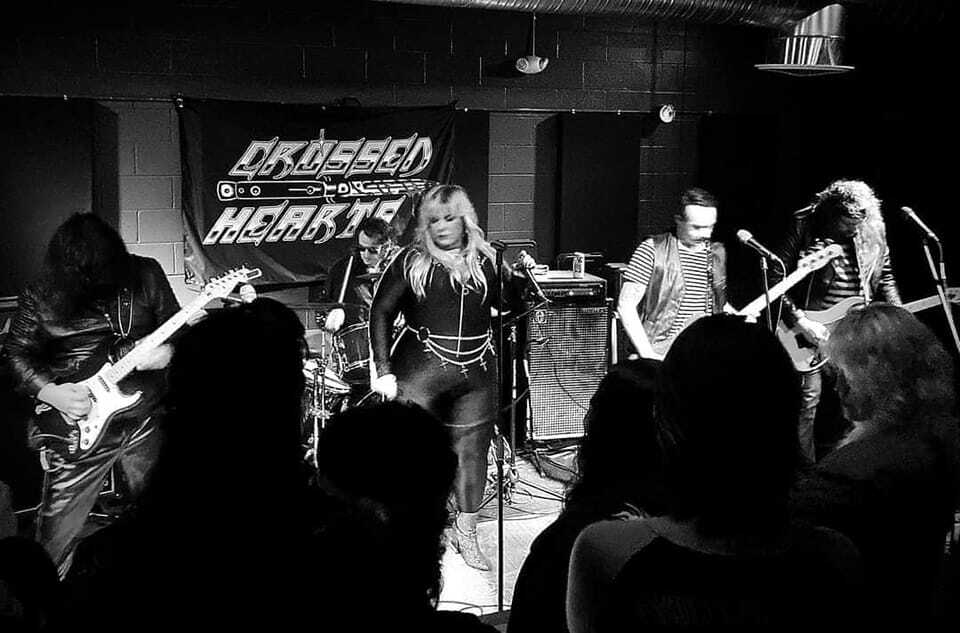 Which attributes, do you think, that a new Heavy Metal Band should have in order to gain identity and be unique
The most important thing is to be yourself. Build a box for what genre you want to play. People spend a lot of time trying to sound just like a certain singer, guitarist, or band, when the thing that really makes your music unique is your own personal voice, musicianship, or style. Pickup whatever techniques you can from different artists you like, but try not to lose sight of what makes your sound your own. We had a unique writing process for some of our music. We would put on an old movie and mute it. Just have it on in the background, you know This sort of helped us find a pulse, theme, or tone for a song.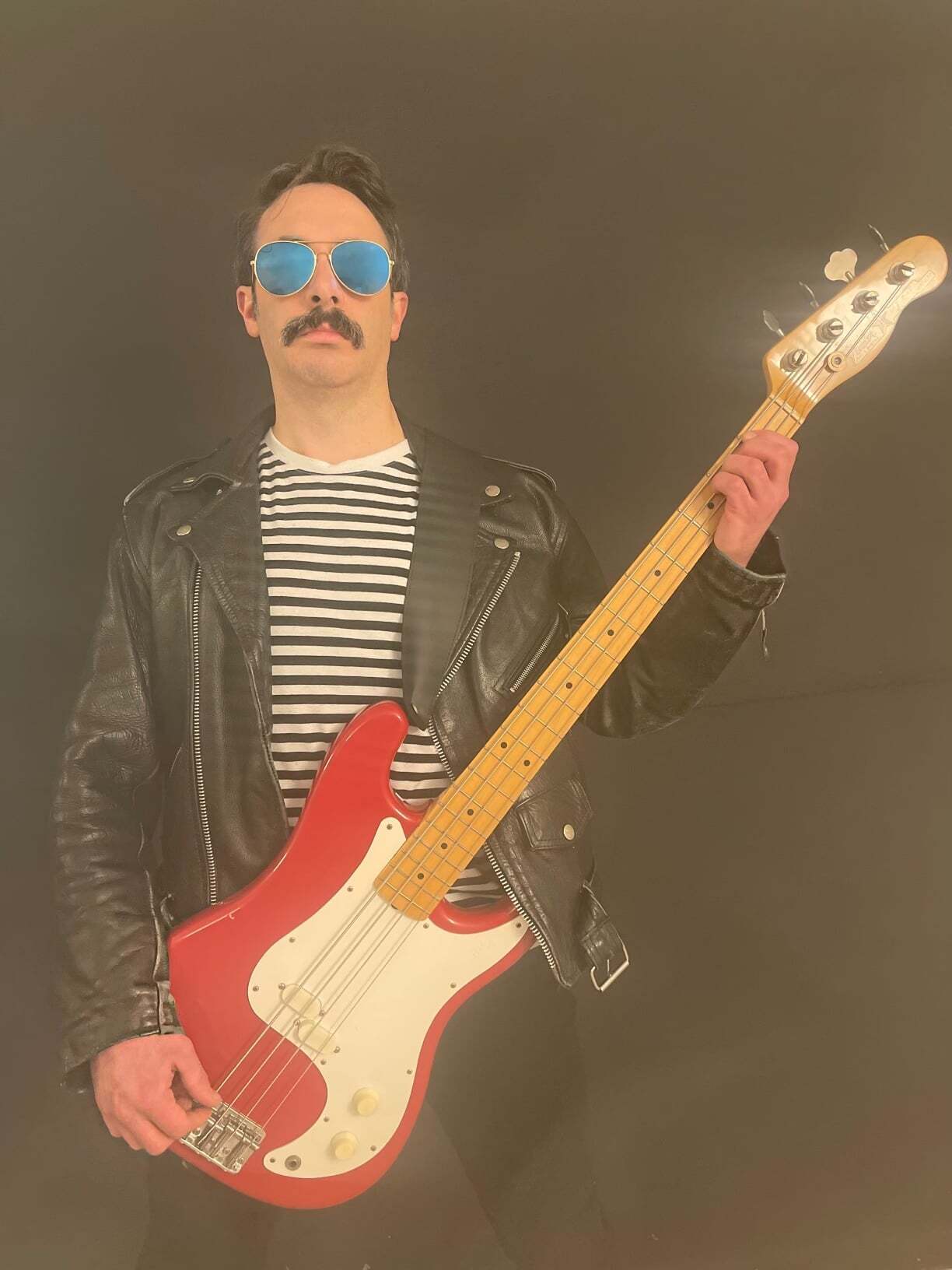 MATT - BASS
Do you believe that Digital Platforms help the new Heavy Metal Bands Which, do you think, is the ideal way for a Band to promote its work
It is a double-edged sword really. I think the heyday for band networking and reach was who Myspace. I loved the customizability of that era. Facebook is garbage for bands. Instagram isn't very good because you can't really post links without a linktree or whatever. What if tomorrow Bandcamp goes down, the way Myspace did Lots of people lost their music, pictures, etc. The plus side is you can reach people without grinding all year in a van. But the negatives are there for sure. It feels like all the bands are trying to make the best out of the tools we have, but none of the tools are curated by like actual touring and working musicians. With bandcamp getting bought out by a big mega corporation, it's just a matter of time til the new management loses sight of what made bandcamp work. Personally we don't really think it's right that bandcamp takes as much as it does for physical releases and physical merch. Maybe someone out there is reading this and can help make a platform that is curated by musicians and doesn't rob them blind when they go to sell stuff.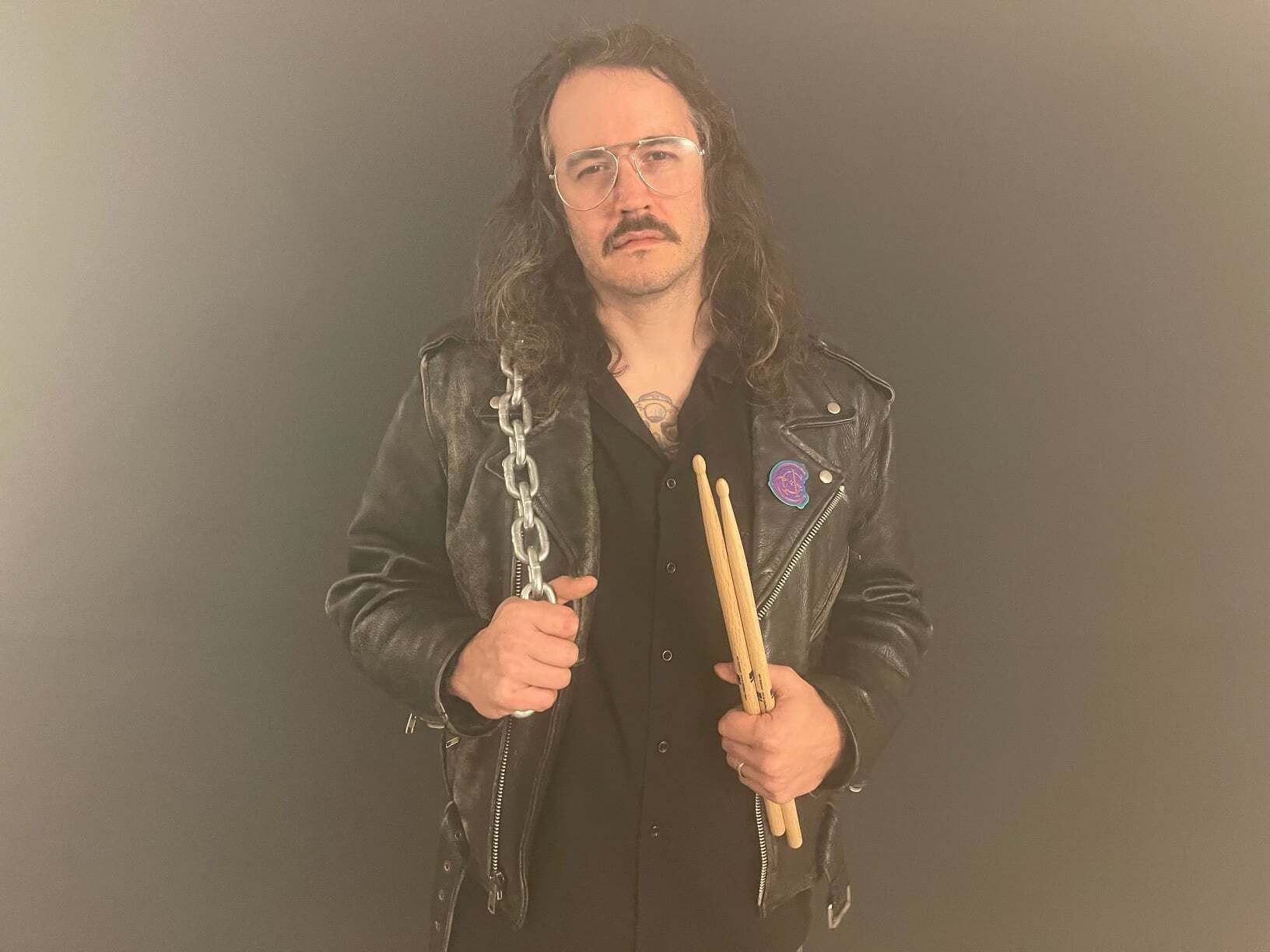 AMOS - DRUMS
Tell us a few things about the New Underground Metal Scene in Atlanta, Georgia (Bands, Fanzines, Webzines, Metal Clubs etc.)
Atlantas local scene is definitely a league of its own. A Rippin Production which is (co-owned by Amos) makes it possible we have all the underground heavy metalpunk shows touring through here! We feel like the Atlanta scene is growing more and more, and underground tour packages are packing the house! Bonus- it definitely provides local bands like ourselves to be a part of it too! Amos is one of the co-promoters for Mass Destruction Fest as well. Which people travel all over to come to. We are buds with the dudes in Sadistic Ritual, Withered, Paladin, and loads of other heavy hitters in town. Like everywhere, the scene is starting to have shows again over the last 6 months or so. The pandemic slowed things down. But the plus side of it was that I feel like a lot of the bands really got to hunker down, write, and get things setup the way they want. You're gonna see a lot of strong releases from this city and I assume everywhere else too. We actually enjoyed the time we had to just focus on writing and recording.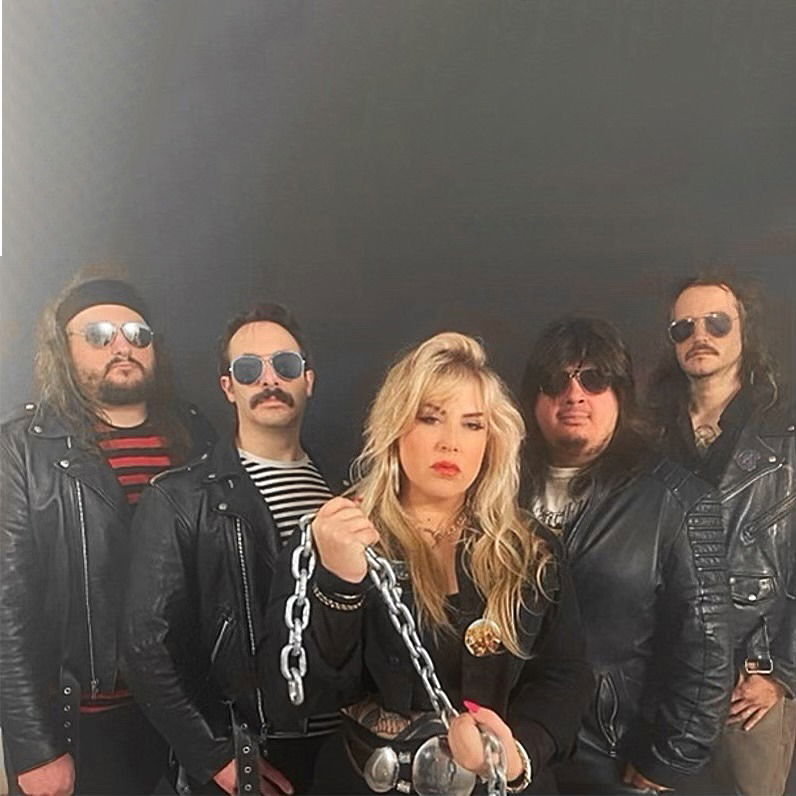 Do you know anything about the Hellenic Metal Scene
We haven't had a chance to come through there YET. However, Up The Hammers is a heavy hitting fest and we definitely hope to play it someday.
What are your future plans
Legions of Metal in Chicago is next on our list! Very excited to play with killer bands and friends at Reggies. A lot of our focus is on our release, but I'm sure we will play on some wicked bills in the near future! Ultimately, we just want to enjoy creating our music on our own terms, and hope it reaches people who enjoy it, too. We are concentrating on making something people wanna see live and listen to. If we succeed there, the rest will fall into place. So far it seems to be working.
Thank you very much for your time & Keep up the good work! The closure is yours.
We'd just like to thank all our new fans and everyone that has supported us. We look forward to what's on the horizon and we can't wait for everyone to hear our record when it comes out. Cya in Chicago!
By Steve the Filthy Dog.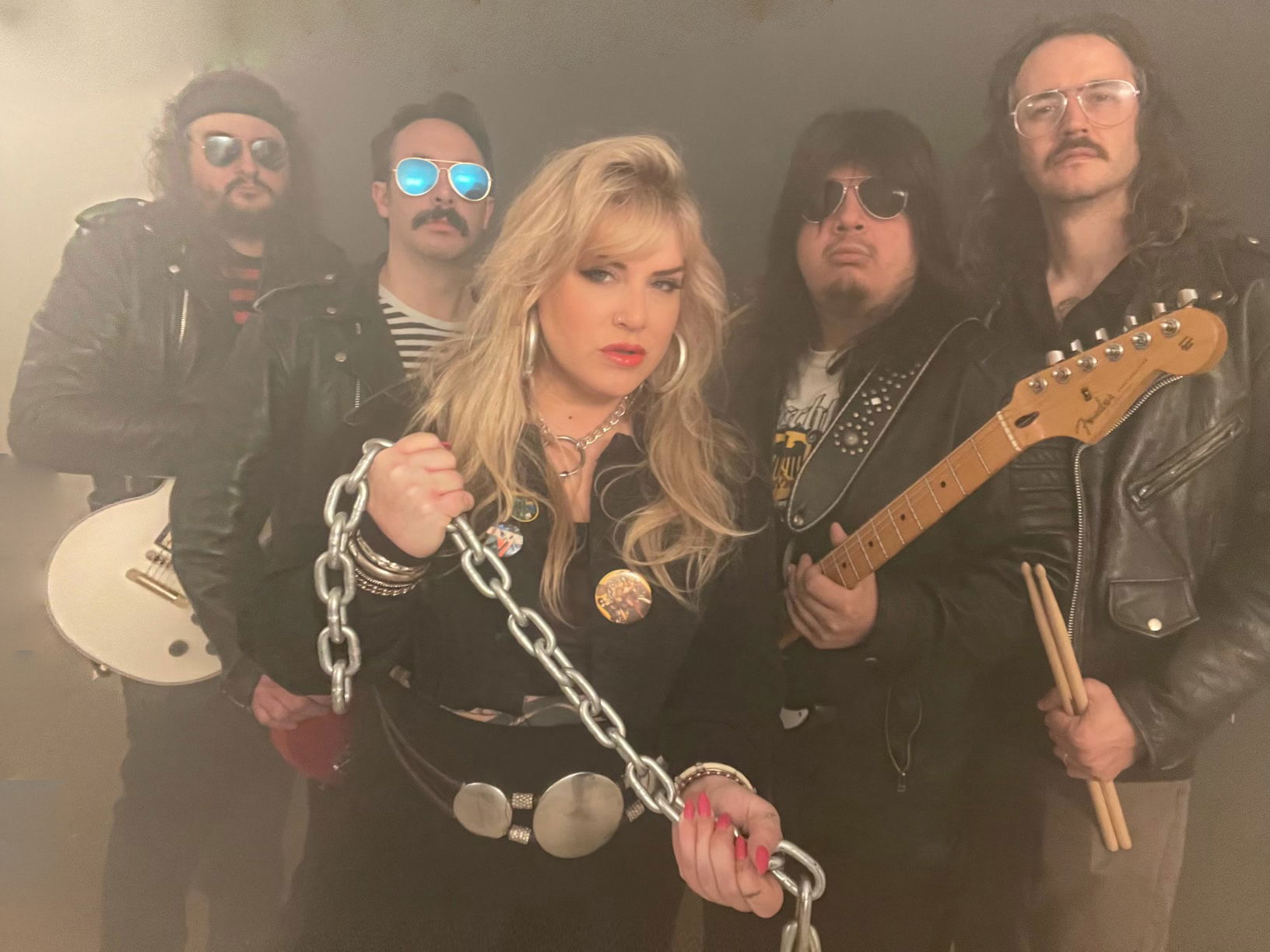 CROSSED HEARTS CONTACT:
https://crossedhearts.bandcamp.com/
https://www.facebook.com/crossedheartsatl
https://www.instagram.com/crossedheartsatl/
https://open.spotify.com/artist/578SYRcSKX80tjpwKiVPrF?si=UVSy-daqQxC9lGRjNWHedg&nd=1