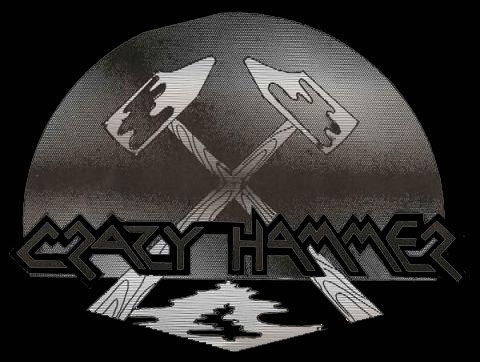 !!!FRENCH HEAVY METAL FROM THE PAST!!!
We had a conversation with Didier (Vocals). Enjoy!
Welcome to the FILTHY DOGS OF METAL Webzine.

The history of CRAZY HAMMER started back in 1987. Which are your memories from these days and which were your main influences back then?
I keep a great nostalgia for this time. We were young, that was the beginning of the history of the band. At that time we were carefree and wanted to tear everything up. We listened to Helloween, Anthrax, Judas Priest, Saxon or even Def Leppard and Iron Maiden, we were rocked by all these bands of the 80s wave.

In the end of 1987/beginning of 1988 you have recorded an untitled 8 tracks album at studio Albert in Vic-en-Bigorre. Which are your memories from this recoding? Did any record label approach you?
From the start, we started to compose, we were inspired and we quickly had a dozen titles written in French.At the beginning of 1988, we decided to record them and as Karim, our guitarist knew the guys from Albret's studio in Vic en Bigorre, we rented the studio for 15 days. It was our first experience and even if with hindsight, the sound, the mix and the taking of vocals or other instruments are a little rough, it taught us a lot for the future. It's an amazing experience to be able to record your own songs at 20 years old. We missed a good manager, a little maturity or the ambition to land a contract with a label. Everything was happening in Paris and we were 1000 kilometers away in the Pyrenees. So no label approached us at this time..

With which bands did you play live concerts between 1987 and 1991? How was the situation between the bands in French Heavy Metal scene back then?
As I told you previously, because of our distance from Paris, we had no real connection with the French metal scene. We were close to southwest groups like Jumper Lace or Killers. We did a few festivals with them but also concerts with Trust or Face To Face or even Les Porte Mentaux, a punk group known in France at the time.

In 1989 and in 1990 you have released 2 demos. Did you sell them or did you have them only for promotional purposes (Radio Stations, Magazines, Record Labels etc.)?
In 1989 and 1990 we recorded two demos, Break The Wall and Land Of Fire. But they remained in the drawers I think, we missed a good manager and unfortunately, few fanzines have echoed of these demos. Only some people in our area could buy it..
In 1991 CRAZY HAMMER split up. What was the reason?
After everything I've told you, you understand why the band split up. After a few years, when you are 20 years old and that is not moving forward, you lose patience and you choose to do something else with other musicians.

Do you see any differences in today's Metal music business in comparison with the Music business back in the 80s?
Yes there is a big difference between the business of the 80s and the business of today. Nowadays it is much easier to communicate and distribute our music, thanks in part to the Internet and new methods of communication. So it's much easier to make a name for yourself. Besides, it is also much easier to record an album.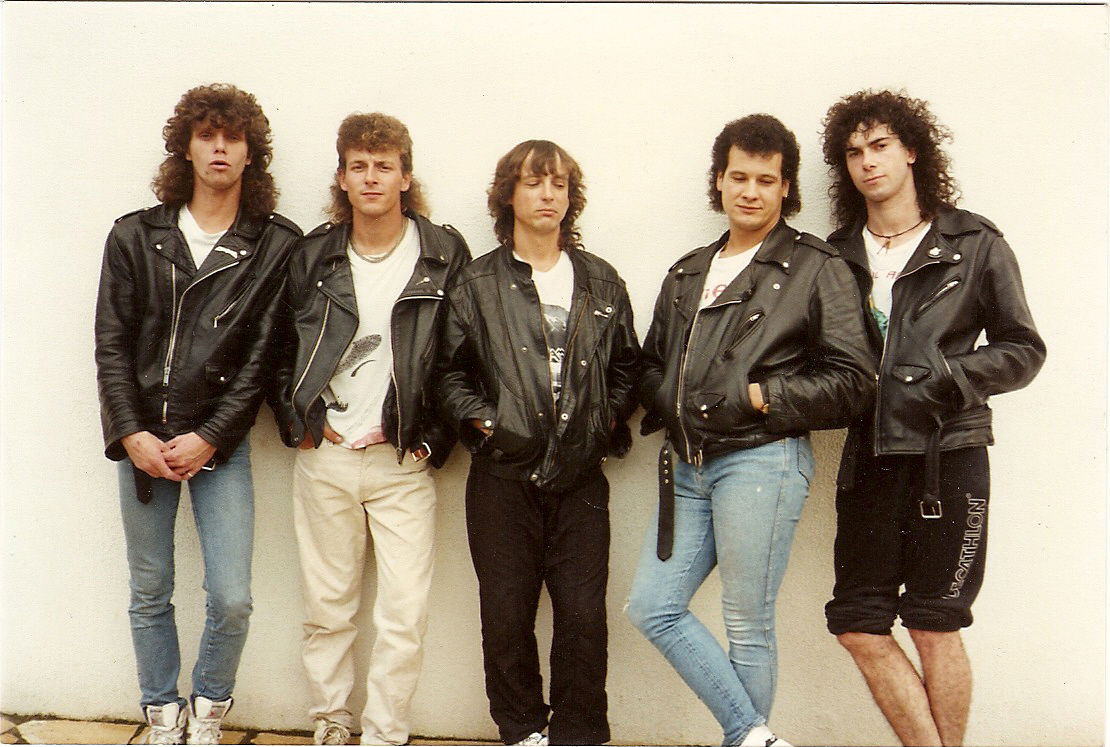 Which are your memories about those great French bands from the past: SQUEALER / LUST / H-BOMB / SATAN JOKERS / SORTILEGE?
Did you remember any unknown underground metal band from your area?
I have good memories of famous French bands of the time. We used to buy and listen to their records and go to see them live when they passed by our city. At the time I was a fan of Sortilège for example, and I had the opportunity to meet and play with some of these musicians later. Of course, I remember bands from my region, we used to do festivals with them. Like Arkange, a band from Pau or Mistretead from Tarbes.

Didier, you were also the vocalist of the heavy metal band BLACK PANTHER. Please, tell us which are your memories from this band.
Blind Panther was my first band. It was the beginning of the beginning. Some friends of mine, from my village decided to play drums and guitar and so they proposed me to sing in a band. And so we called it Blind Panther because we were fans of Def Leppard, this is an animal story! Our compositions were very much melodic than Crazy Hammer, even we could call it AOR. Today, I still play some of those songs with some of those guys in a band called Nitro, for pleasure.

Which things, do you think, a Band should sacrifice in order to succeed? Have you ever sacrificed anything in your life for a better future of your Band?
I personally think you have to sacrifice everything to be successful in show business. It is a full time investment and nothing should be left to chance. The "so-called normal" daily life must be put aside because it is necessary to be available 100 per cent for the band. No, I never made this sacrifice for my band, because the life I lead pleases me and the music remains a pleasure for me above all.

Describe your ideal live show as a performance Band. Have you already experienced that?
For me, the ideal concert remains the first. I mean, it's the strongest in emotion, even if it's not perfect, it's the one that stays in memory for life. I did my first concert in Pau with Blind Panther in 1986 and even today I remember all the details. The other concerts remain anecdotal. I could have told you that the ideal concert, I lived it in Paris with Manigance at the opening of Scorpions at the Olympia, but I did not feel the same emotion as for the very first one. So for me, the first steps are the best!

Which attributes, do you think, that a new Heavy Metal Band should have in order to gain identity and be unique?
This is a difficult question because almost everything has already been written in metal music. Maybe the choice has to be made in the look, like Lordy for example, it's more their look than their music that made them win Eurovision.
In 2020 you have released your album ''Resurrection''. What was the Feedback from your audience as well as from the Press?
When we recorded Resurrection, it was initially just for us. But we found the result pretty good and we decided to produce it for the friends as well. And then the press heard about the album and the feedback was very good, as well as our public who came back in large numbers to encourage us.So we got back on track to record a new album with much more current compositions.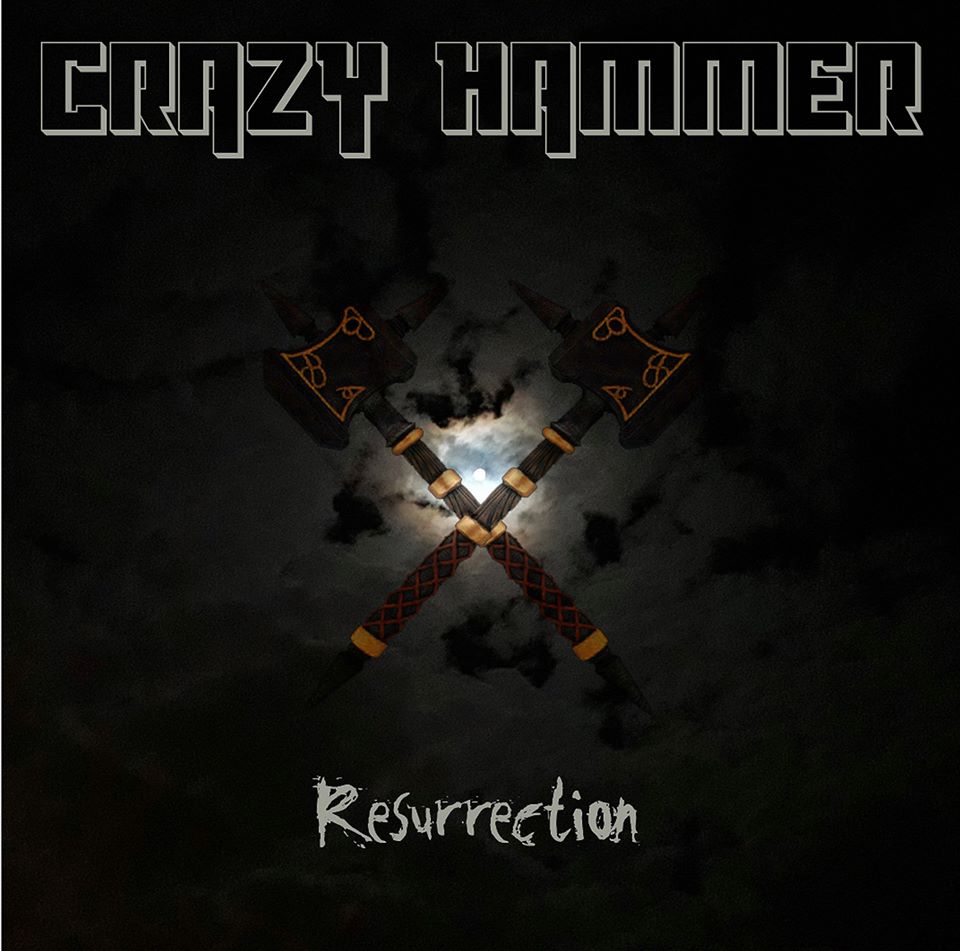 Do you know anything about the Hellenic Metal Scene?
I don't know the whole Greek metal scene, but I've already listened to the trash of Rotting Christ which I find excellent, even if it's not my favorite music. I had the chance to play twice in Paris and in the north of France with Firewind and I know Gus G who is a very nice guy and a great guitarist. Considering their talent, I imagine there must be a great metal scene in Greece!
What are your future plans?
Our immediate plans are the recording of a new album. All the songs are written, it's a different album from Résurrection, much more modern and powerful, I can't tell you more for now but the project is progressing and we are very happy with it. We will soon be talking about us I hope!
Thank you very much for your time & Keep up the good work! The closure is yours.
Thank you very much for this interview. Despite the difficult times we are living on this planet, we must keep faith in life and in our metal music. We have to record a new album of ten tracks in English in the coming months and we hope to be able to play our new songs on stage and to come and see you in Greece.
By Steve the Filthy Dog.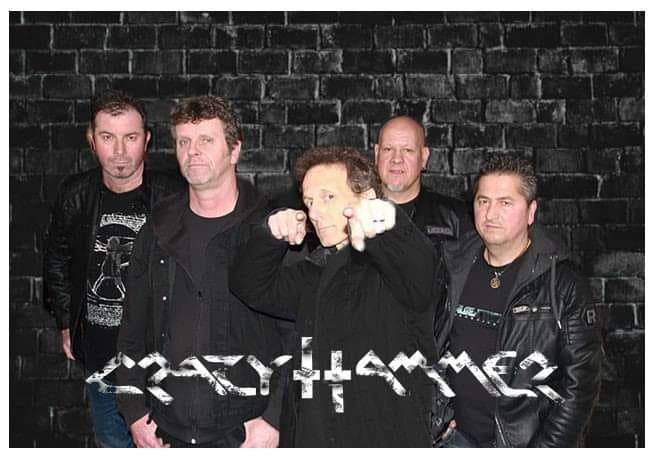 CRAZY HAMMER CONTACT:
https://www.facebook.com/CrazyHammerBandOfficial/
https://www.instagram.com/crazy_hammer_official/
https://soundcloud.com/crazy-hammer