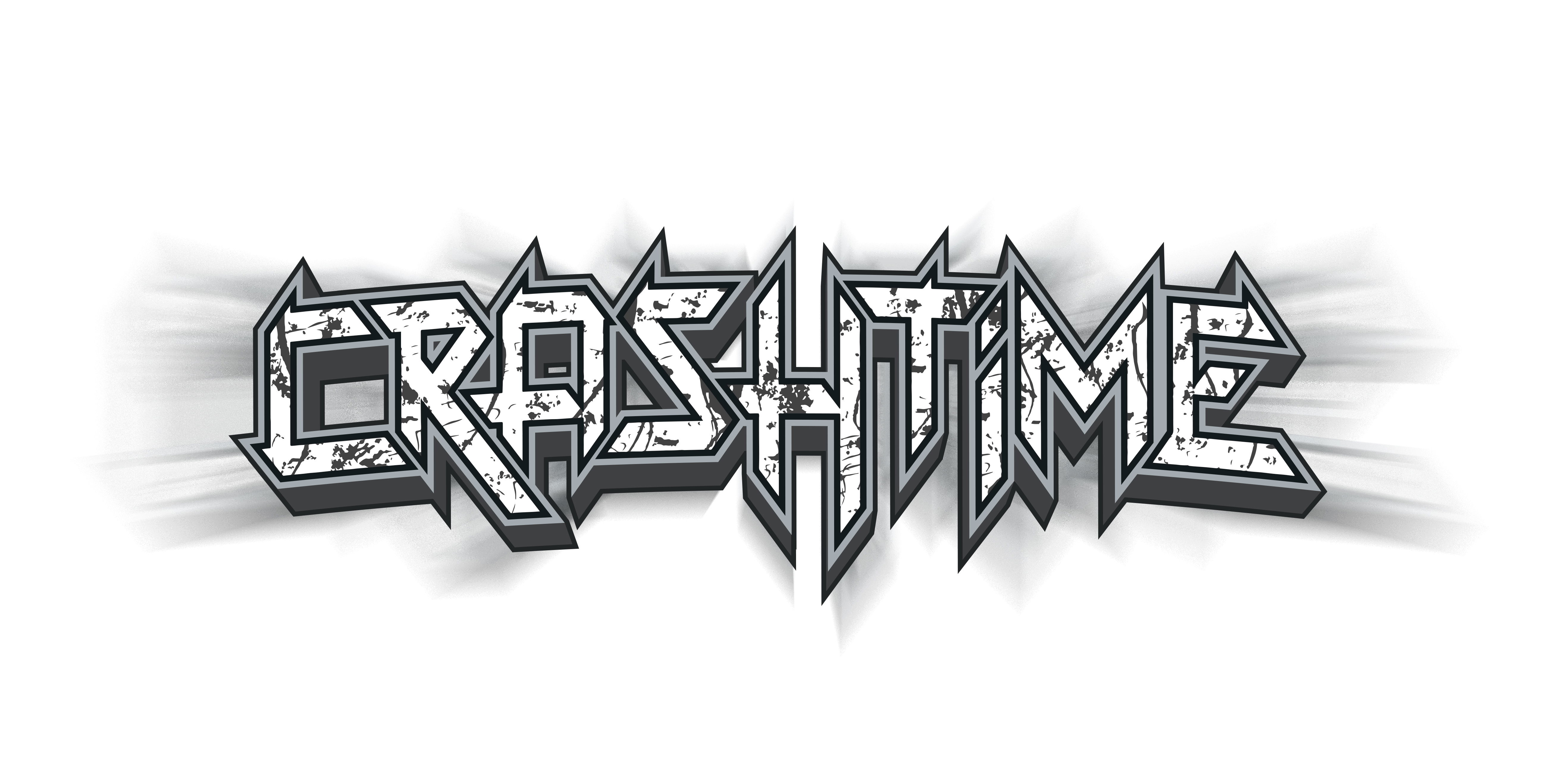 !!!HEAVY POWER METAL FROM SWITZERLAND!!!
We had a conversation with Barry (Guitars). Enjoy!

Welcome to the FILTHY DOGS OF METAL Webzine.
Tell us a few things about CRASHTIME (members, starting year, etc.).
Crashtime are a oldschool heavy metal band from Switzerland in classical 5-member setting.The band was founded 2007 at a birthday-party. Three members of the band rocked the stages together as teenagers, so they decided to reunite CRASHTIME.In 2011 the first self-titled Demo EP was released. In addition to its own songs, the EP also contained metal cover versions of well-known songs from various genres. Over the next few years CRASHTIME played numerous concerts in Switzerland and also in neighboring Germany.In 2017 CRASHTIME released the second EP "Today's World" for celebrating the 10th anniversary, now exclusively with songs written by themselves.In 2021 with the long player VALLEY OF THE KINGS we were able to fulfill our dream of a full-length album.

You recently released your album Valley Of The Kings. How is the feedback from your audience and the press?
So far we only had positive feedback. Especially the fact that our raw an unpolished production was also perceived as such.As example, here's a quote from a fan comment on social media which is dead on: CRASHTIME- Valley of the KingsAn album for fans of old school metal. Nothing is ironed out, overproduced or trimmed to perfection here, here you get exactly what makes an old heavy metal fan beat faster. Simply a great Metal record with hits like Mirror Maze, No Pain no Gain, Circle of Tyrants, Valley of the Kings, the epic Princess of Siberia (feat. Seraina Telli), the pirate hit Castaway or the cult hit CT Metal. A great album which every true and old school metaler will like. (Thanks Egon Hajek)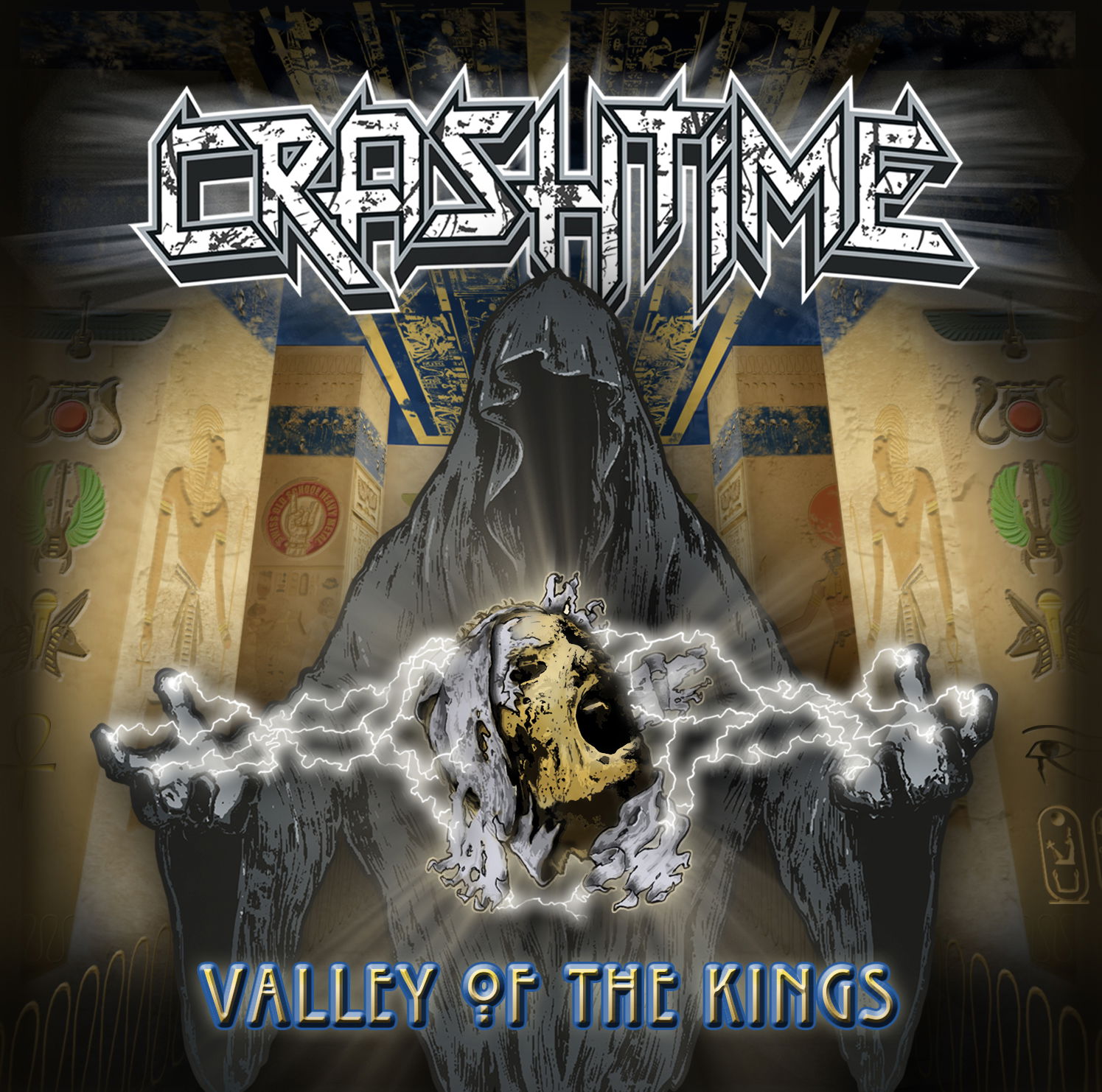 Label or DIY and why?
Good question: As we spontaneously decided to record our new songs during the Corona crisis, we dealt with the label topic much too late. Various labels gave positive feedback and were also convinced that it woul fit in their range. Unfortunately the lead time was far too short for our release date. Nevertheless, we have now found a great solution to be able to distribute our CD in Switzerland and Germany. For our German fans, the CD can now be ordered from Pure Steel Records in the shop www.puresteel-shop.com. For Swiss fans, the CD can be ordered from www.cede.ch and also from our band shop www.crashtime.ch/shop/

Do you prefer vinyl, cassette, CD or digital format and why?
Valley Of The Kings is available as CD, as LP on vinyl and and as digital versions on various streaming platforms. We are an old school heavy metal band and we grew up with CD and vinyl (cassette for copying music from friends). it is just a matter of course for us to publish our songs on CD and vinyl, but nowadays there's no getting round streaming platforms.But we are very happy that vinyl is experiencing a huge trend at the moment, so we decided to release a 300 piece limited vinyl version in December 2021.There will even be a Christmas Limited Edition with an additional special mini CD with the CD's bonus tracks.

Your style of music is Power Metal. What are your main influences (favorite artists / bands etc.)
The German metal landscape influenced us a lot, thinking of bands like Helloween, Running Wild, Accept, Grave Digger, Gamma Ray, Stormwitch, Blind Guardian, Gravestone and so forth. But also Iron Maiden, Judas Priest, Metallica, Ozzy Osbourne, Manowar etc ... have left their mark on us 😉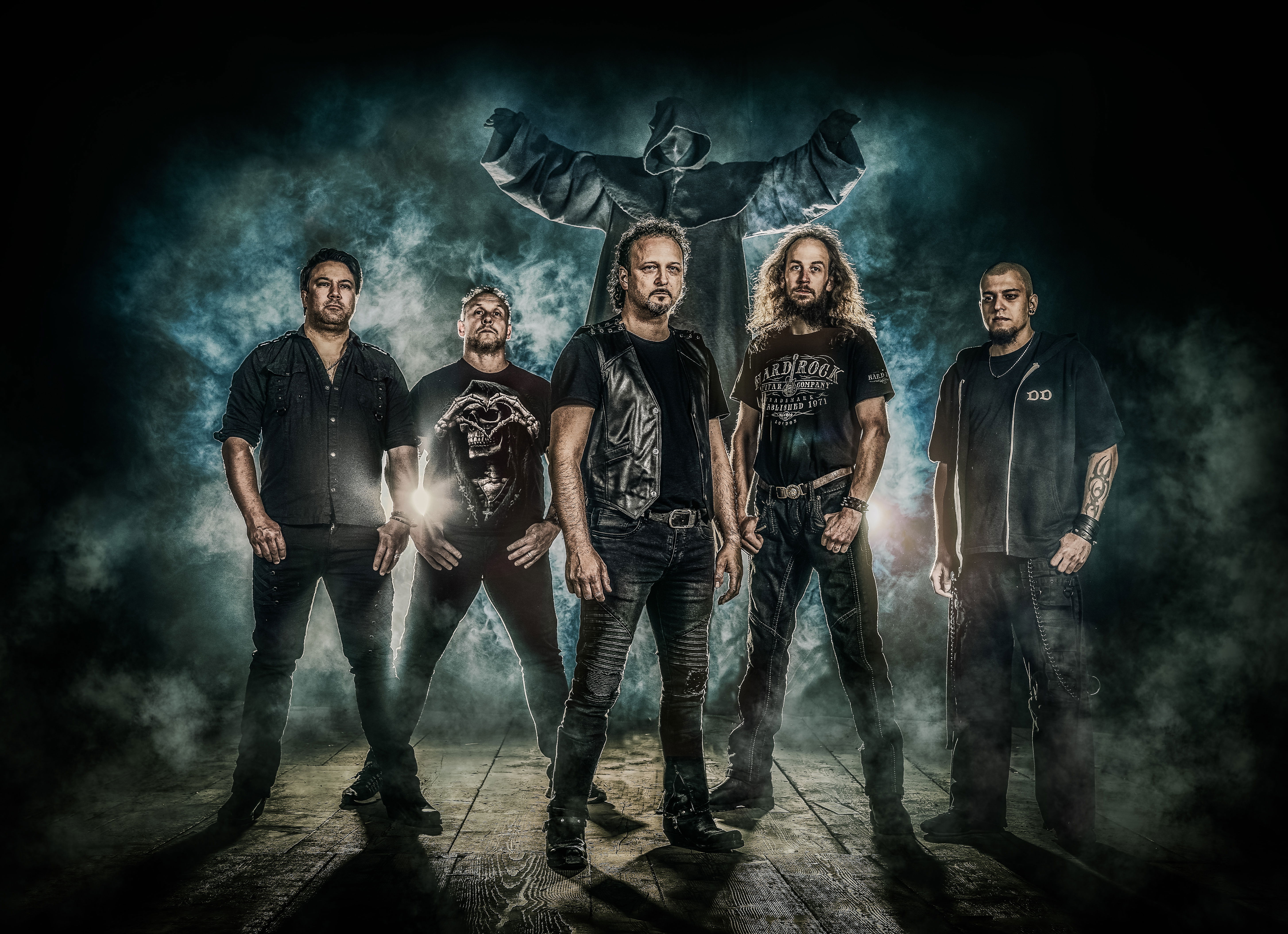 What things do you think a band should sacrifice in order to be successful? Have you ever sacrificed anything in your life for a better future for your band?
The largest sacrifice is to spending a lot of time. As a amateur band/musician its very difficult you have to find a balanced time-management for job, family and friends
Describe your ideal live show as a performance band. Have you ever seen this before?
A show has to get me high and give me a wow effect. But it's not possible to describe the perfect gig, and it's also a very subjective impression. Yes, I have, from my point of view the last Iron Maiden show in Zurich was fantastic, if I've ever seen a perfect show it was this one.
What attributes do you think a new Power Metal band should have in order to gain identity and be unique?
Just to be yourself, want to be less like other bands, certainly not copy anything from bands, just go your own way with passion and conviction, then it will work out fine. Dare to be different from others, there are so many good bands in this world, but unfortunately most of them almost all sound the same.
Do you think digital platforms will help the new Power Metal bands? What do you think is the ideal way for a band to promote their work?
Whether you like it or not, I don't think there is any way around digital platforms for most bands these days. I'm still old-fashioned, I would like a lot of articles in magazines, radio stations and advertisements about the labels but of course also about the digital media ... no question about.
Tell us a few things about the new underground metal scene in Switzerland (bands, fanzines, webzines, metal clubs etc.)
The underground metal scene in Switzerland is not new at all, it has been around since I can remember (and I can think for a long time, hihi).No seriously, the metal scene in Switzerland consists of hundreds of strong bands that could all compete with international bands in terms of quality. This density of bands in little Switzerland is astonishing, as is the density of small to medium-sized clubs in proportion to what it looks like after the whole C ... shit is another story. I know of some clubs that had to close and it is questionable whether they will ever reopen. It looks less pleasant with rock and metal magazines, because I may know from 1 to a maximum of 2 magazines that exist in Switzerland, the market is probably just too small.
Do you know anything about the Hellenic Metal scene?
Very little, I just noticed by the way that there is a Greek metal movement called Hellenic. Mainly black and death metal bands, as I personally don't listen to black or death metal I can't tell you much about it. But a Greek metal band that I like very much I can tell you, I think Firewind is great and it suits my taste exactly.
What are your future plans?
One of the biggest wishes ist to rock at one of the big metal festival, whether it will be now in 2022 or later is not important, but we are still working on to make this dream come true.... We wish that normality would finally return to this crazy world.
By Steve the Filthy Dog.
CRASHTIME CONTACT:
https://www.facebook.com/OldSchoolHeavyMetalBand/
https://www.backstagepro.de/crashtime
https://soundcloud.com/crashtime