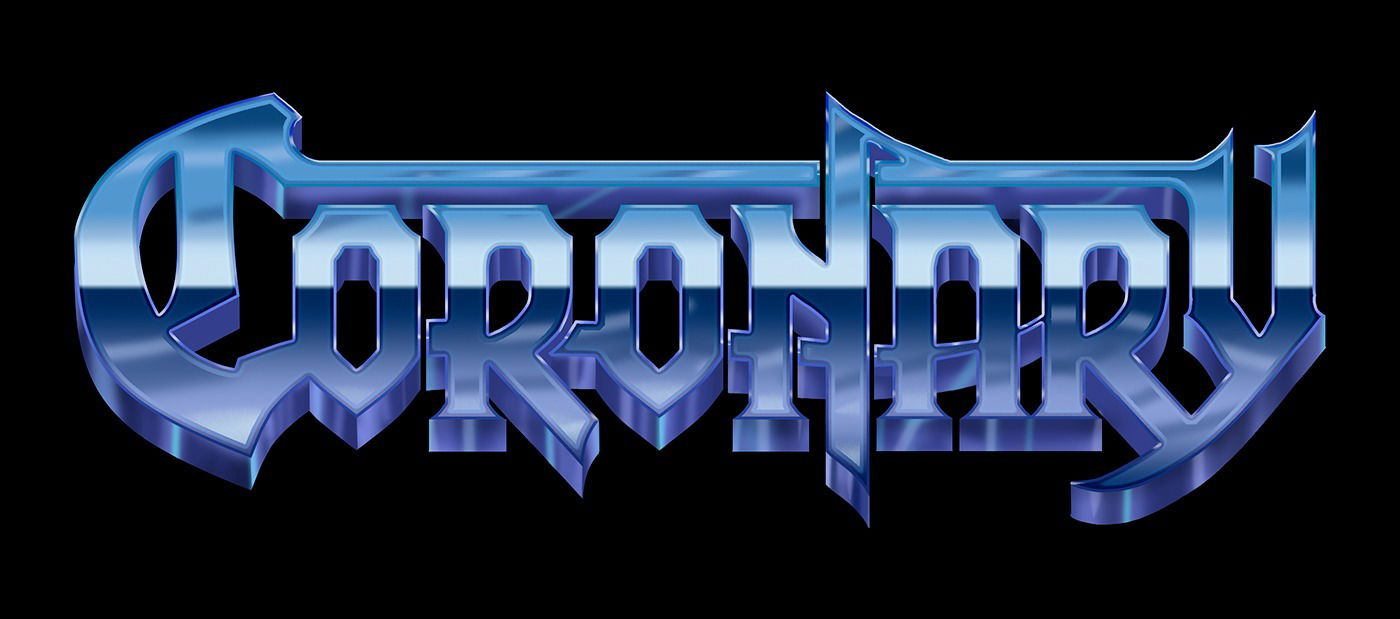 !!!HEAVY METAL FROM FINLAND!!!
We had a conversation with Olli (Vocals). Enjoy!
Welcome to the FILTHY DOGS OF METAL Webzine.
1. Tell us a few things about CORONARY (Members, Starting Year etc).
Well, short story long, it was only a few years back when me, Aku, and our drummer Pate met at local flea Market, we were both after cheap finds, and stood next to a same pile of second hand albums, him of course being a foot taller and lurking over my shoulder, and somehow things escalated to the point where we suddenly realised that we are actually members of best 80's heavy metal band in Finland, Coronary, and had Jarkko, Jukka and Olli standing side by side with us.
2. Your last work was the split EP with the Canadian Speed Metallers TRAVELER. Have you prepared anything new since then?
We have been recording a full length album for over a year now, and I think finally we are about to be ready to let the baby fly off the nest.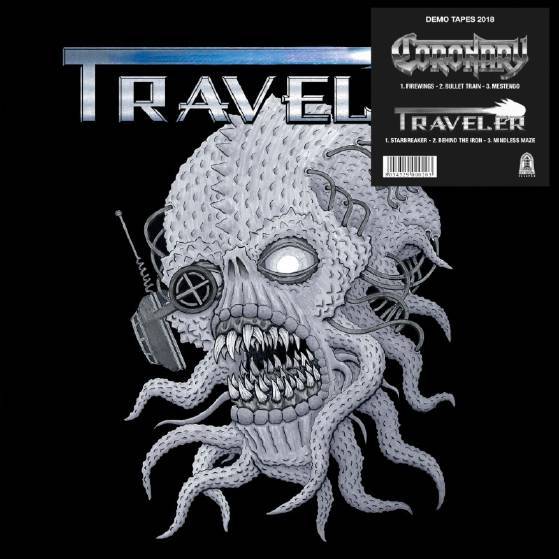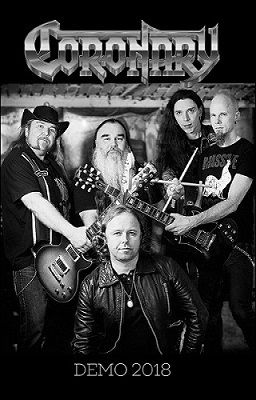 3. Label or DIY and why?
Both options are just fine, but we really would like to have a label and a PR-Person working with us at this point of life, cos this band, or to be exact, we the members, are just way too experienced to start again from scratch. We have been here and there and done all of that too for quite a long time ago first and even the third time already, and really don't wanna go through that same trouble again with this band too. So thumbs up for finding a good label for us.
4. Do you prefer Vinyl, Tape, CD or Digital Format and why is that?
Analog releases always sound better, that's just how it is. There's something smoother in the overall sound, digital does not smooth the corners that well, it always sounds bit too sharp to my ears. Or at least when we are talking about rock music. With classical or more acoustic stuff going digital might even be better option. So it depends. I use almost daily all of them, but if I had to choose only one, I would vote for vinyl.
5. Your music style is Heavy Metal. Which are your main influences (Favourite Artists / Bands etc.)
There can be only one! ACCEPT.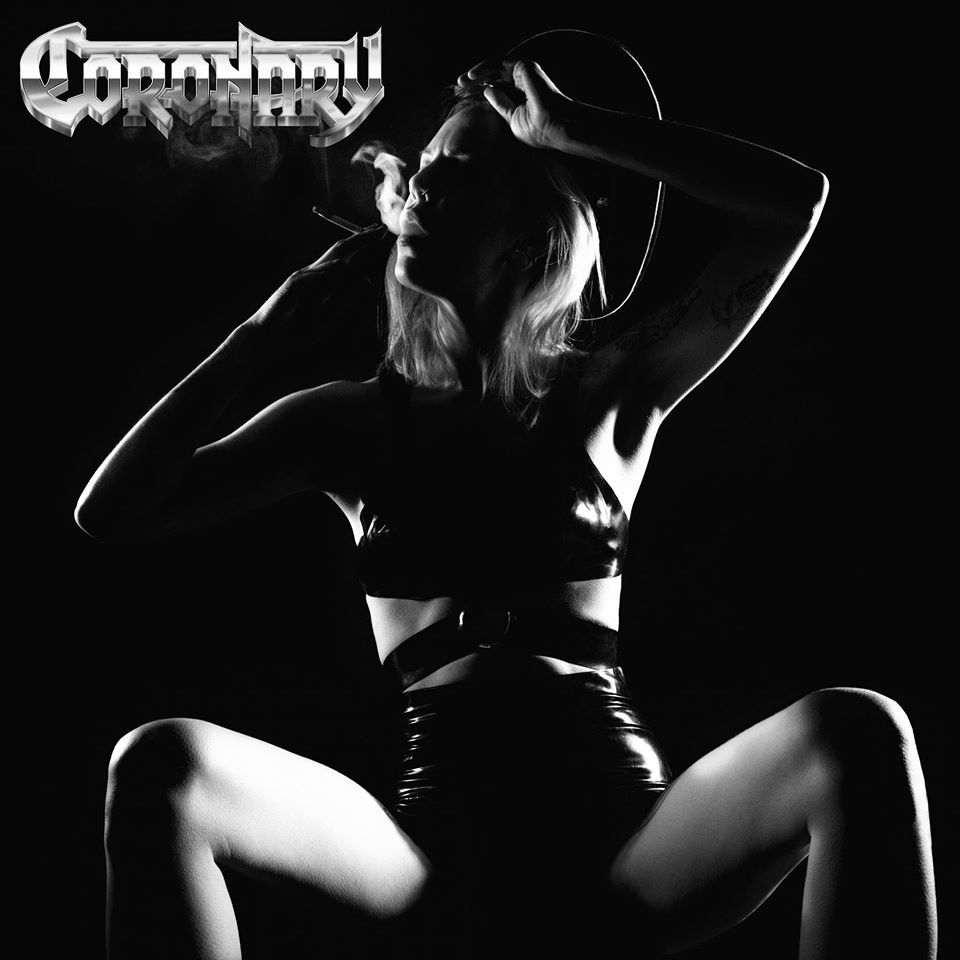 6. Which things, do you think, a Band should sacrifice in order to succeed? Have you ever sacrificed anything in your life for a better future of your Band?
Oh hell, things I have given up while growing up to play Rock'n' Roll would make a list longer and more boring than NY state phonebook, but of course nowadays you are what you are, and there is nothing anymore left to lose. Our families support us, they knew what they got when they chose to share everyday life with creeps like us, and are ok with the musician's way of life and all those little hick ups, bumps and bruises that come along.
7. Describe your ideal live show as a performance Band. Have you already experienced that?
Not yet, but that day will come. We wanna do an open air show in hot summer night in front of thousands of fists in the air, with big bombs and a light show that will make you blind.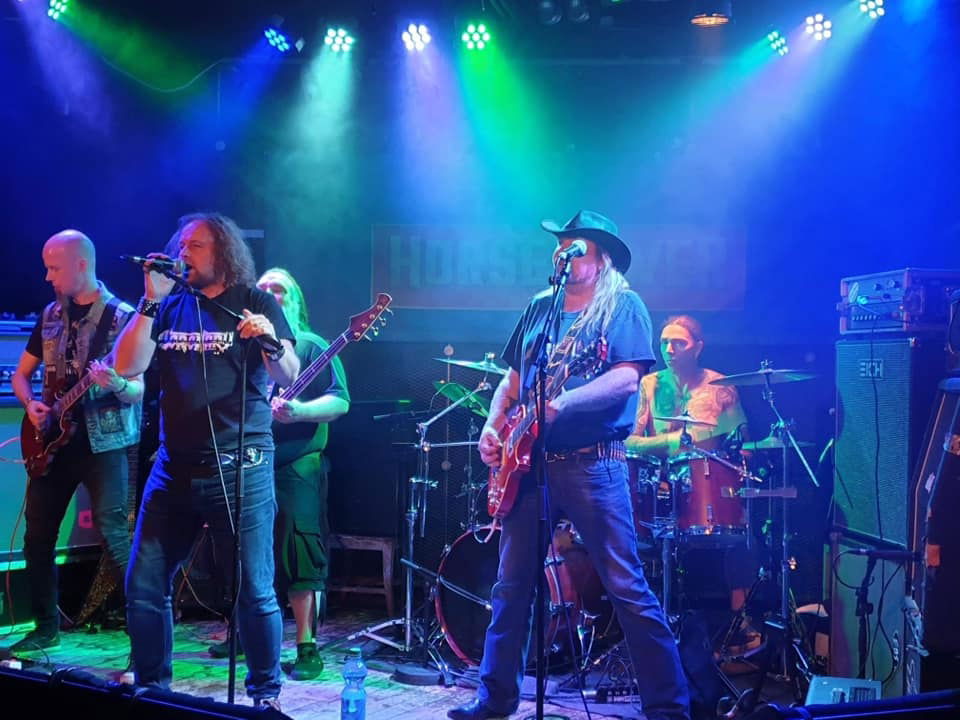 8. Which attributes, do you think, that a new Heavy Metal Band should have in order to gain identity and be unique?
What ever we got. Believing in what you do helps a lot to reach the goal.
9. Do you believe that Bandcamp and other Digital Platforms help the new Heavy Metal Bands? Which, do you think, is the ideal way for a Band to promote its work?
Anything helps, but nowadays there are way too many sources to listen to new bands, and without shitloads of money behind you, it takes more than just common luck to get your head up above the masses. We still are nothing but 5 old geezers playing loud Rock'n' Roll. Although we do have couple of pairs of B-cup breasts in band, and are not afraid to use them if necessary!
10. Tell us a few things about the New Underground Metal Scene in Finland (Bands, Fanzines, Webzines, Metal Clubs etc.)
Scene has always been strong, all over this awesome, but cold and snowy land full of darkness and despair.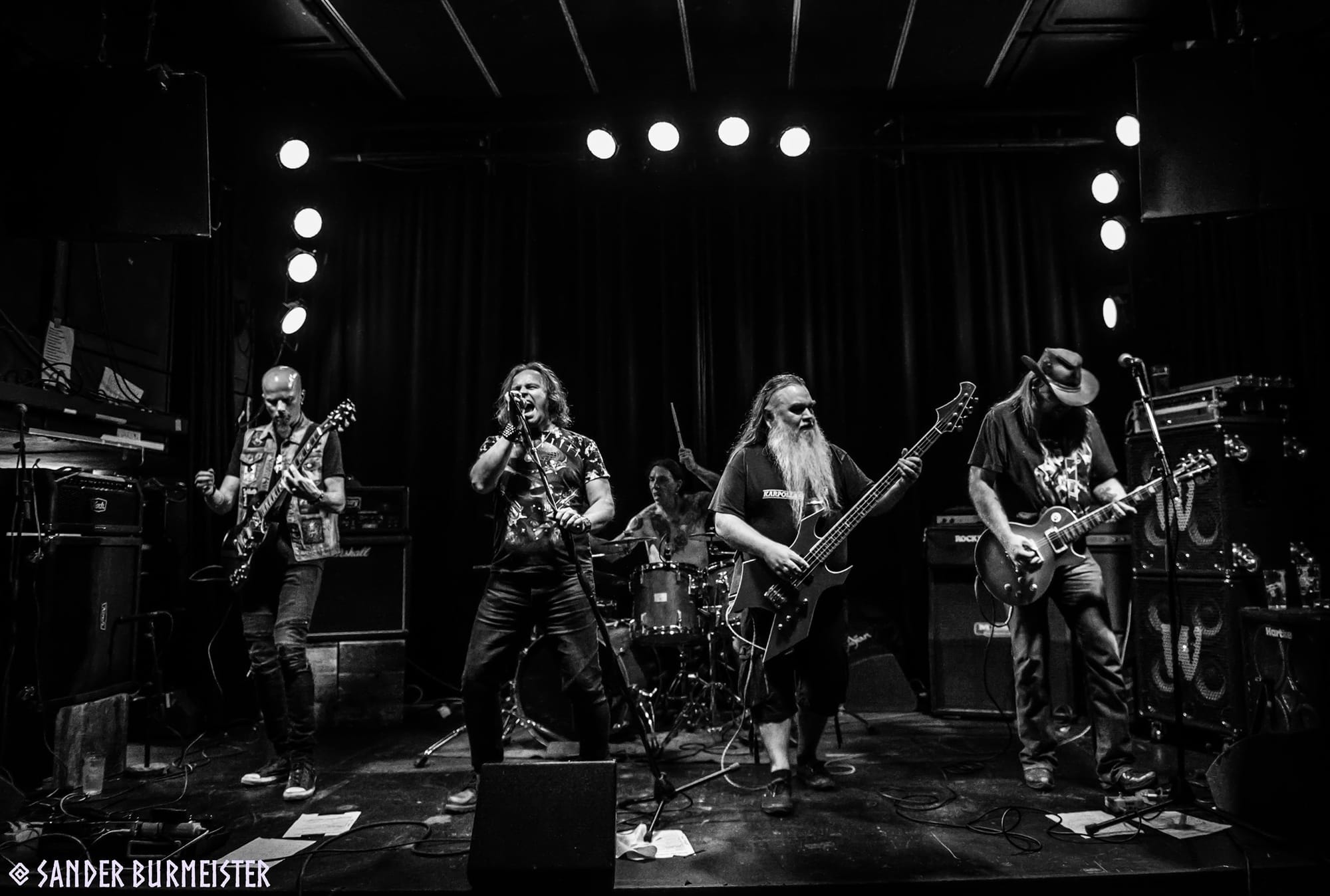 11. Do you know anything about the Hellenic Metal Scene?
Not that much, maybe we could tour over there and find out more one day?
12. What are your future plans?
Forward with nothing to lose!
13. Thank you very much for your time & Keep up the good work! The closure is yours.
Thanks mate, but I am more into openings!
By Steve the Filthy Dog.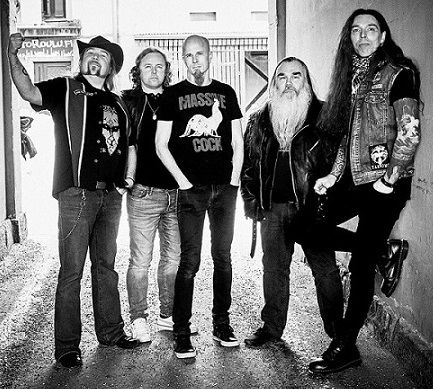 CORONARY CONTACT:
https://coronaryfin.bandcamp.com/