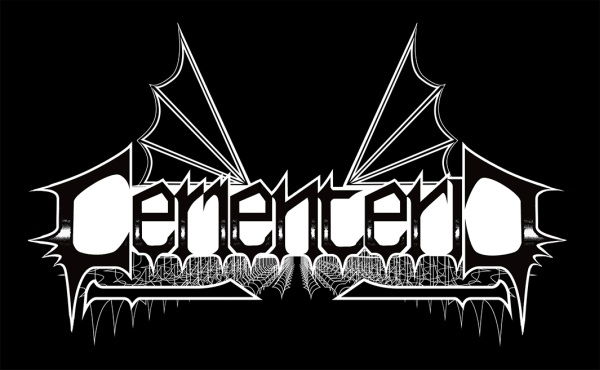 !!!DARK HEAVY METAL FROM CHILE!!!
Welcome to the FILTHY DOGS OF METAL Webzine.
Tell us a few things about CEMENTERIO (Members, Starting Year etc).
Cementerio is currently composed of two members, R.T. in Guitar and voice, and R.S., Guitar (previously bass). The beginnings of the band date back to the year 2013 in the city of Valdivia (Chile), when two of its initial members (A.S guitarist and RT vocalist / guitar) began to create demo songs influenced by classic Heavy Metal bands that had a darker sound and aura, like Angel Witch, Mercyful Fate, etc, and also by bands of other styles, like Dissection. Although the main influence to start was the New Wave of Traditional Heavy Metal, where the band that most motivated us for their sound was In Solitude (Swe). Later, T.M joined on drums, which started the band completely. During 2013 and 2014 we prepared a 2-song single on CD-R, with very low quality, which was distributed among local magazines and others from nearby areas within our country, and despite the humility of the proposal we had a good reception , which motivated us in 2017 to prepare an EP entitled "Infausto", which was released by the Chilean labels "Pleroma" and then "Heavy Steel Records", both in Tape format. Once the EP "Infausto" is released, the band includes R.S. on bass, which completes the lineup for live performances. After that, there were several presentations in the southern part of our country, which found their peak in a great festival that took place in Chile in 2018, Evil Confrontation Festival 3, where we shared the stage with great bands like Pagan Altar, Tryptikon, Tribulation, including one of our biggest influences, Angel Witch. To fines of the year 2018, T.M. (drums) and A.S. (guitar), decided to leave the band for personal reasons, which would indefinitely pause Cementerio's live performances to this day, and significantly delay the process of creating new songs. A few months ago, the Chilean label Xalpen Records released our latest album, Umbral, on tape, which represents a closing of the cycle for Cementerio, and will give way to a series of new works, planning new songs to be released during the year 2021.
In 2020 you have released your demo ''Umbral''. What was the feedback from your audience as well as from the press?
Technically Umbral was born in 2018, since it was a rehearsal session prior to Evil Confrontation Festival 3, which was independently recorded and produced on tape by the band, and would be distributed only at that event, in limited copies. In 2020, the Xalpen Records (Chile) label contacted us to make a reissue in Pro-Tape format, which would be the definitive and official edition of Umbral released in early 2021. So far we have had relatively little feedback on Threshold due to its recent production, but the comments I have heard are quite good, which indicates that the type of music we deliver continues to have a loyal audience, who understand and support proposals, like ours.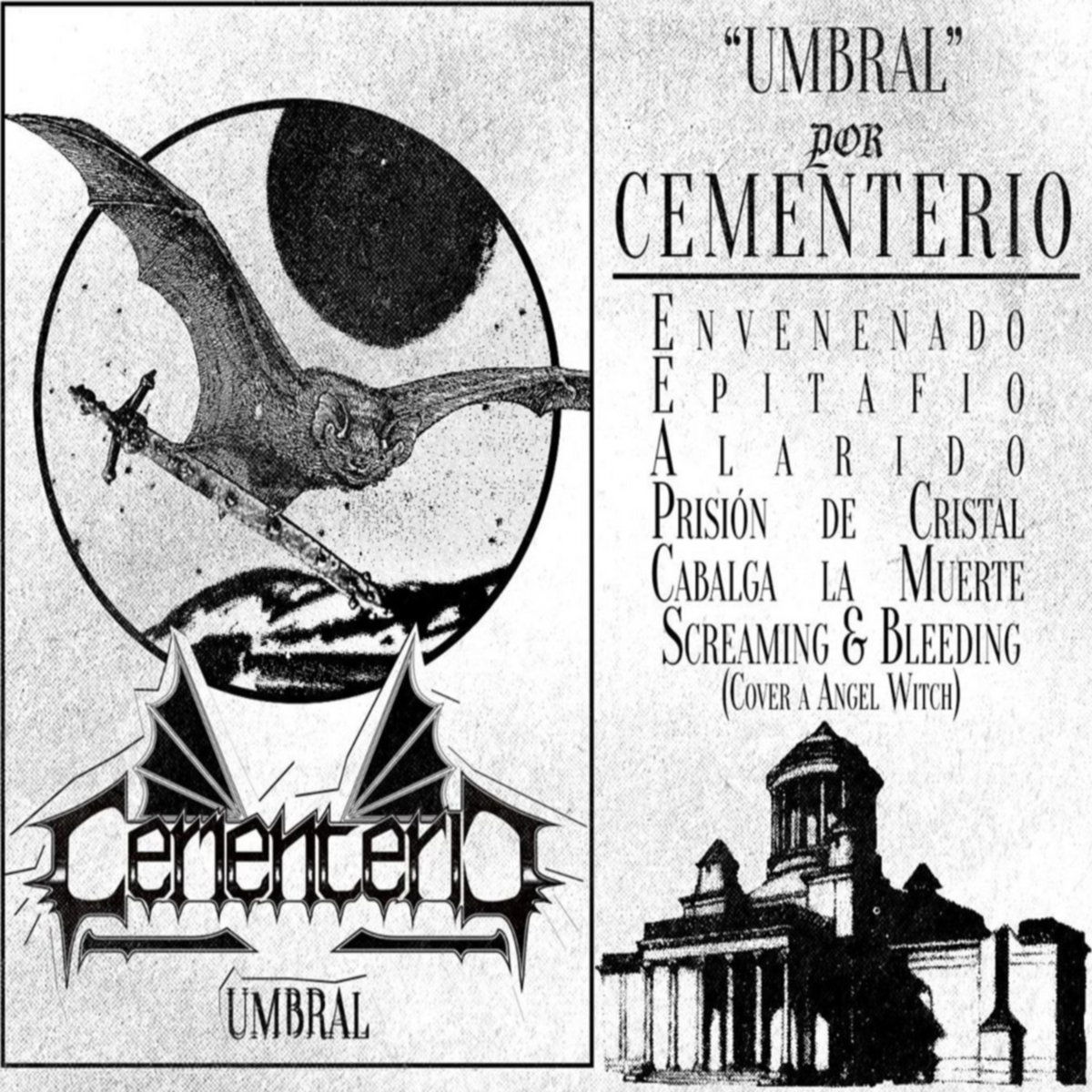 Label or DIY and why?
We highly value the work of the Labels that promote new proposals such as Cementerio, it is generally a bet and even a risk, and although almost all our work works in a DIY way (recording, production, mixing, mastering, etc.), we do not refuse to working with a Labels, since it greatly increases the possibilities of spreading our music. Furthermore, we have to accept that our economy forces us at least initially to work exclusively on our own.
Do you prefer Vinyl, Tape, CD or Digital Format and why is that?
The truth is that the nostalgia that physical formats produce gives them a special value for us, and this is proven in that so far all our works exist only in Tape format, which we could say is our first preference. However, we recognize the importance of spreading music taking advantage of all available means, since there is a brutal mass of music that appears every day, which inevitably displaces bands that do not achieve a good level of diffusion, regardless of their musical quality. . Regarding vinyl, we would be very interested in one day releasing in this format, as it represents the collector's format par excellence.
Your music style is Heavy Metal. Which are your main influences (Favourite Artists / Bands etc.)
When they ask us our style we define it as "Dark Heavy Metal", to reduce the ambiguity of "Heavy Metal" that contains bands of the most varied sounds imaginable. The influences for Cementerio are very varied, although we could name some bands that were fundamental in the construction of what we seek to represent. In the first place, the band Angel Witch that, in our opinion, achieved in the albums "Screamin 'n' Bleedin" and "Frontal Assault" a precise mix between the classic sound of heavy metal, and a dark and at times, macabre aesthetic, which for Cementerio will always be the main address. Also in our beginnings we analyzed Dissection a lot, since despite being a different musical style, it included many elements that we found valuable in the composition, especially in the way of executing the harmonization of the guitars. However, the band that showed us that there really was a path to follow and that it was still in force, were the Swedes from In Solitude, who imbued their music with a really dense atmosphere, and showed us a new way of conceiving Dark Heavy Metal. In addition to these bands that we have named, we cannot deny the influence to our humble music, of some sounds typical of old masters like J.S. Bach, Paganini, and others, who in some way also form an important influence on the sounds we seek, keeping the proportions.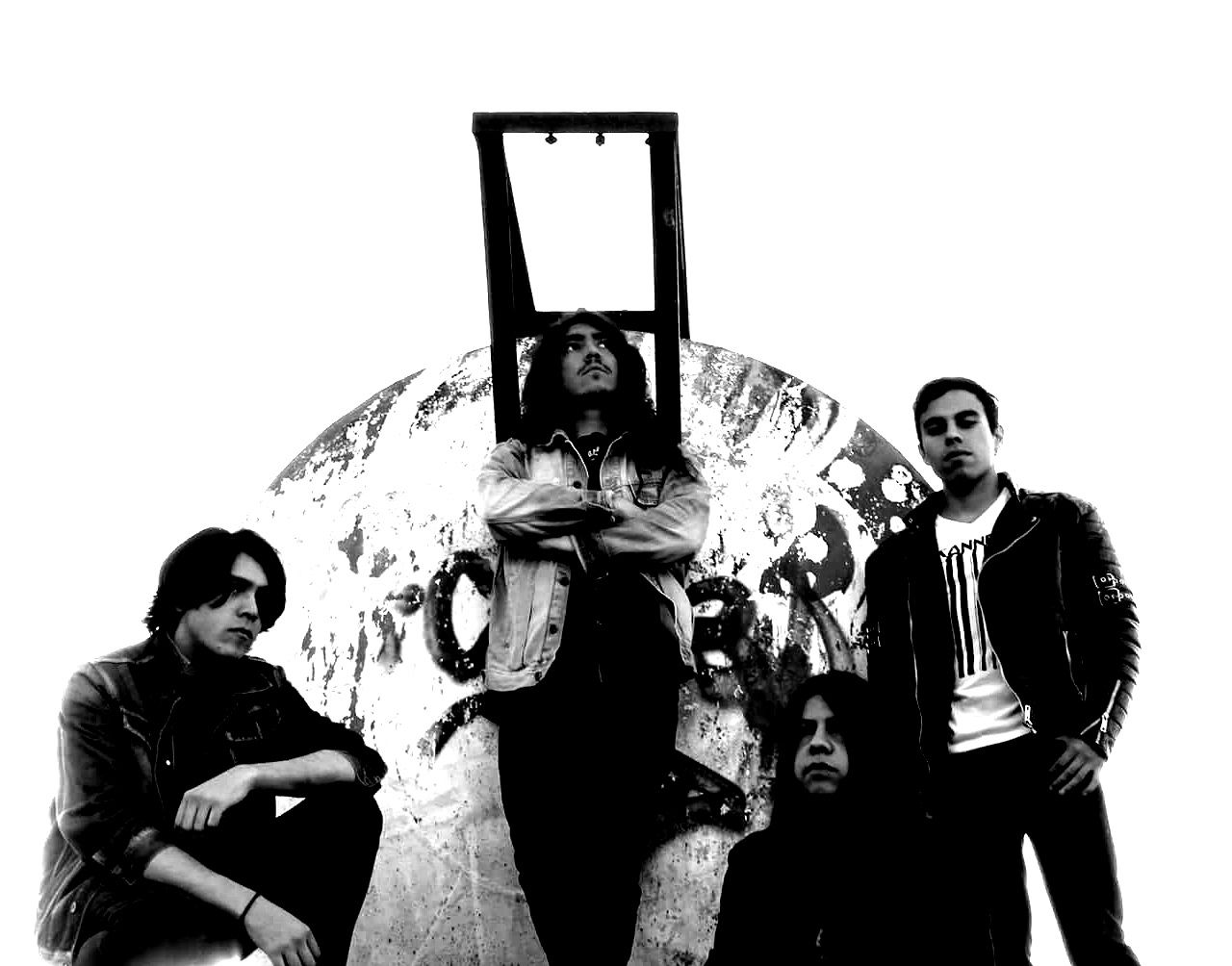 Which things, do you think, a Band should sacrifice in order to succeed? Have you ever sacrificed anything in your life for a better future of your Band?
To get anything requires a sacrifice of the same magnitude, therefore a band that wants to be as successful as possible will have to make the biggest sacrifices. In the case of Cementerio, we have had to sacrifice a lot of time, which is only paid for the pleasure of creating the music we like and delivering it to the world. At the moment we are not 100% dedicated to the band, since the conditions of our lives do not allow it, but we hope that the bands that have the possibility of dedicating themselves totally to their project, achieve much success, since those bands are that will sustain the future of metal and all music.
Describe your ideal live show as a performance Band. Have you already experienced that?
Due to the short history of Cementerio, we have not had more than a handful of live performances, which are mostly events in small clubs or bars, which is in some way part of the identity of the band, which does not pretend to be a concert band of thousands of people, but something more underground, intimate and "raw". Each of these presentations has a special value as an experience, since the small problems typical of underground shows give the emotion of uncertainty; anything can happen. A show that is far from those small events was Evil Confrontation Festival 3, where we met for the first time a great stage, sharing with professional and international bands. In this show everything was different, from the sound, the stage, the discipline required to be able to execute a presentation that is up to the event, etc. We were suddenly faced with a high-level event, which caused Cementerio to perfect the presentations, although the "performance" was affected, since the band had to "be calmer" than in their smaller concerts. We could say that that experience was our ideal of a live show, sharing with one of our favorite bands, with professional sound and we could experience it as a young band, in short, an unforgettable musical experience.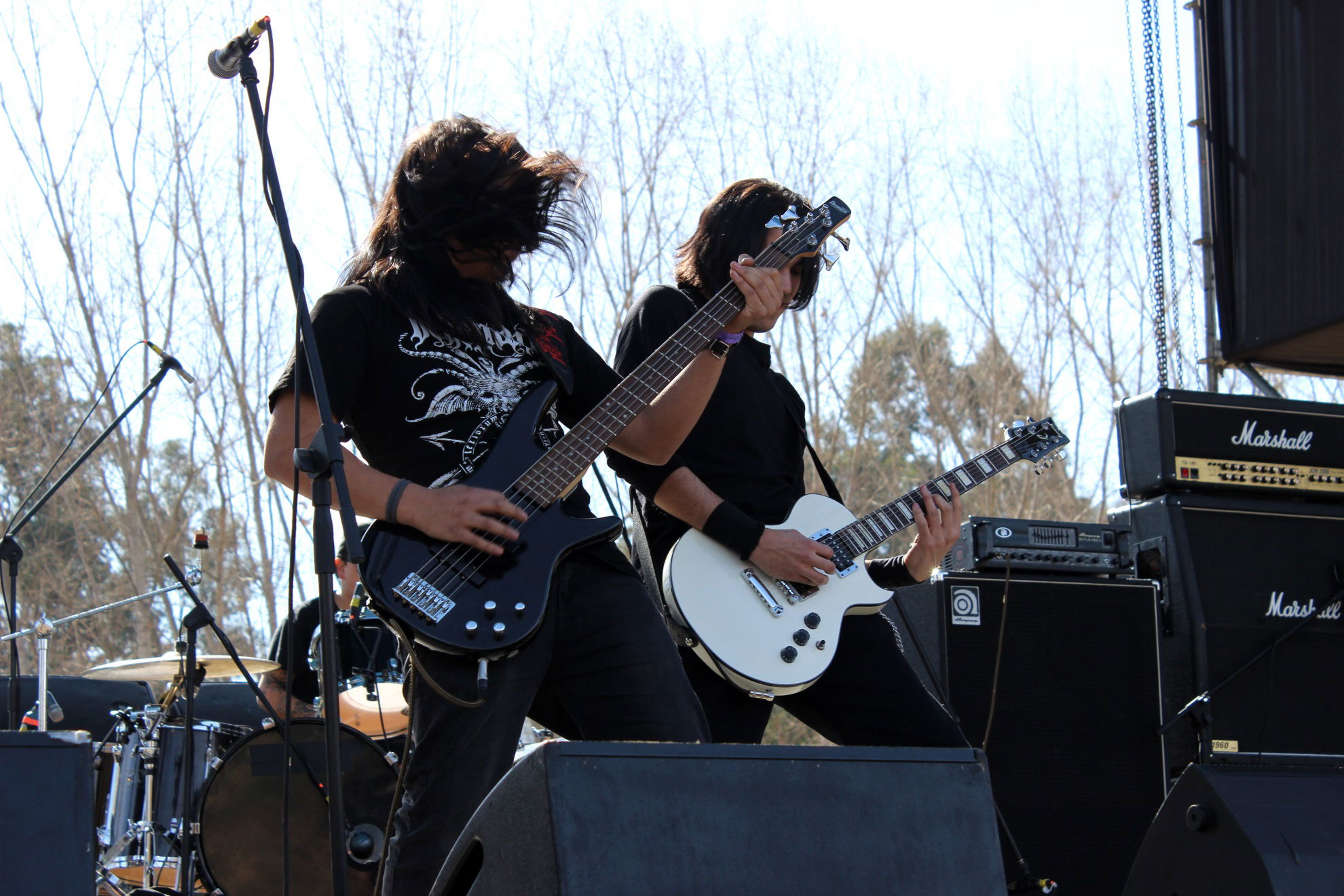 Which attributes, do you think, that a new Heavy Metal Band should have in order to gain identity and be unique?
In our opinion, the main thing to get closer to having an identity is to stop trying to sound like another band, or sound like trendy bands. Although it is inevitable to be influenced by the music that we like, we must think of the band as a being with a life of its own, which will grow at its own pace following its own path, independent of the individual preferences of each member and the changes. of the contemporary musical environment. When listening to the current heavy metal bands we can say that they all follow in some way the paths already traced by other bands in the past, but as they create the songs and refine the composition "style", the identity of the band will be more noticeable, and being unique will only be determined by the passage of time. Maybe in the future someone will be able to say that Cementerio was a unique band, or just one of the bunch, whatever our destiny, we will move on!
Do you believe that Bandcamp and other Digital Platforms help the new Metal Bands? Which, do you think, is the ideal way for a Band to promote its work?
Digital media is an opportunity to reach people who, in other conditions, would be impossible. The problem with digital media, in terms of promotion, is that they are collapsed by the music heard by the masses, so for the new metal bands it ends up being a weak tool to influence the scene at a significant level. Do not neglect the digital media available, however, the promotion of new bands is usually done by bangers who discovered a band and want to expose and support it. Cementerio has been supported by several fanzines, with whom we are very grateful, and we believe that these traditional media are a good form of promotion, since their audience is committed people, who will be much more interested than who hears one of our songs on a list of random reproduction. Finally, we believe that traditional music formats are the container par excellence for metal in general, and in the face of the overwhelming digital age, each new band that manages to release a tape, CD or vinyl, has created a small relic.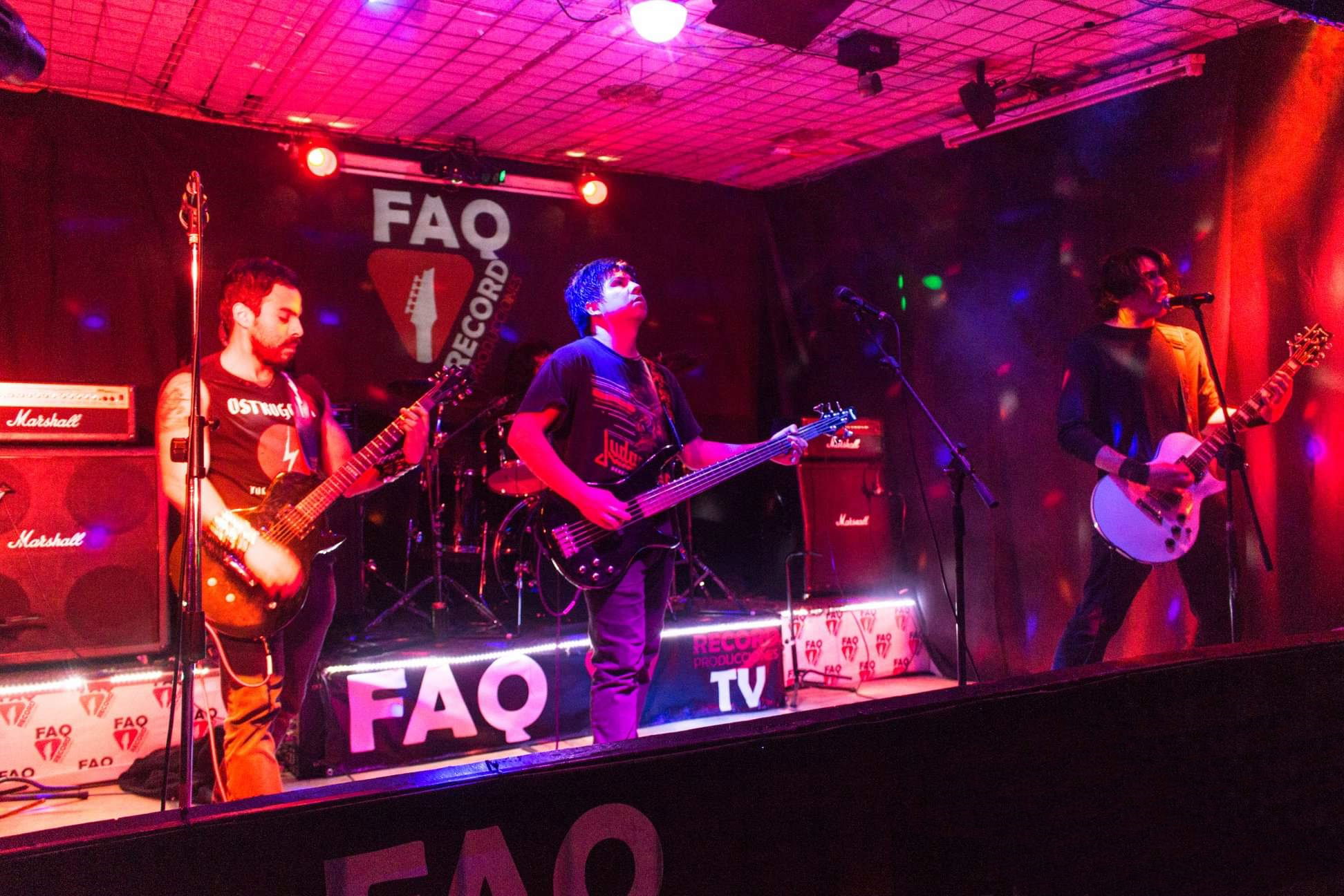 Tell us a few things about the New Underground Metal Scene in Chile (Bands, Fanzines, Webzines, Metal Clubs etc.)
Despite the current circumstances of the world, which seems to have been forcibly slowed down by misfortune, the Chilean metal scene is still on the move, and we believe it will return with much more power in the future. Currently there are many bands that are good representatives of underground metal in Chile so we are interested in naming Lunacy and Deathsvn, bands of a style relatively close to Cementerio, with which we have some plans for the future (although some details need to be specified), We also want to mention bands from our city that, despite being a small town, have been able to produce music that we consider remarkable, for example Dismal, with a totally cave and abyssal Doom metal, Soulcrusher, which give us a fast and devastating Backthrash, and the another band where our vocalist, RT participates on the guitar: Occisor, with a darker Blackthrash and some Deathmetal tints. We also want to mention Solipnosis, an Ultra Metal band, where a former member of Cementerio participated, they have managed to create a very interesting sound, and that we recommend without a doubt. In general, the new underground metal scene in Chile gives us a vast variety in bands, many fanzines of which we mention Serpent and Blood Newsletter and Tempestous Fanzine, as for Metal Clubs I want to highlight FAQ Records, where metal shows are held underground, which are broadcast live on social networks, where Cementerio had a presentation in 2018 (which is on our YouTube channel). In short, Chile is alive, and we invite everyone to see our scene. They will not be disappointed!
Do you know anything about the Hellenic Metal Scene?
Unfortunately we have not had the opportunity to listen to bands from Greece, although seeing the passion they have in FILTHY DOGS OF METAL, we will be investigating that, since there must be a powerful scene that deserves to expand to these corners of the end of the world.
What are your future plans?
For some time we have been in the process of composing and recording new songs, which will have the same atmosphere of the previous songs, but stylizing the forms, refining the execution and composition, to demonstrate the evolution of the band. Our idea is to be able to translate these new songs into an EP, or it could even be an LP, depending on the opportunities that arise. In addition to this, we want to complete a new line-up to be able to perform the new compositions live, which is the experience that is most valued on an emotional level.
Thank you very much for your time & Keep up the good work! The closure is yours.
We want to thank FILTHY DOGS OF METAL Webzine for the opportunity to be part of their work, for the interesting questions they asked us, and for their dedication to promoting bands from all over the world, keeping the essence of the underground alive, adapting to current times. And for those who have been, are, or will be interested in Cemetery, we warn you that a new assault is approaching, and our band is still on the warpath, we will not stop. Metal prevails.
By Steve the Filthy Dog.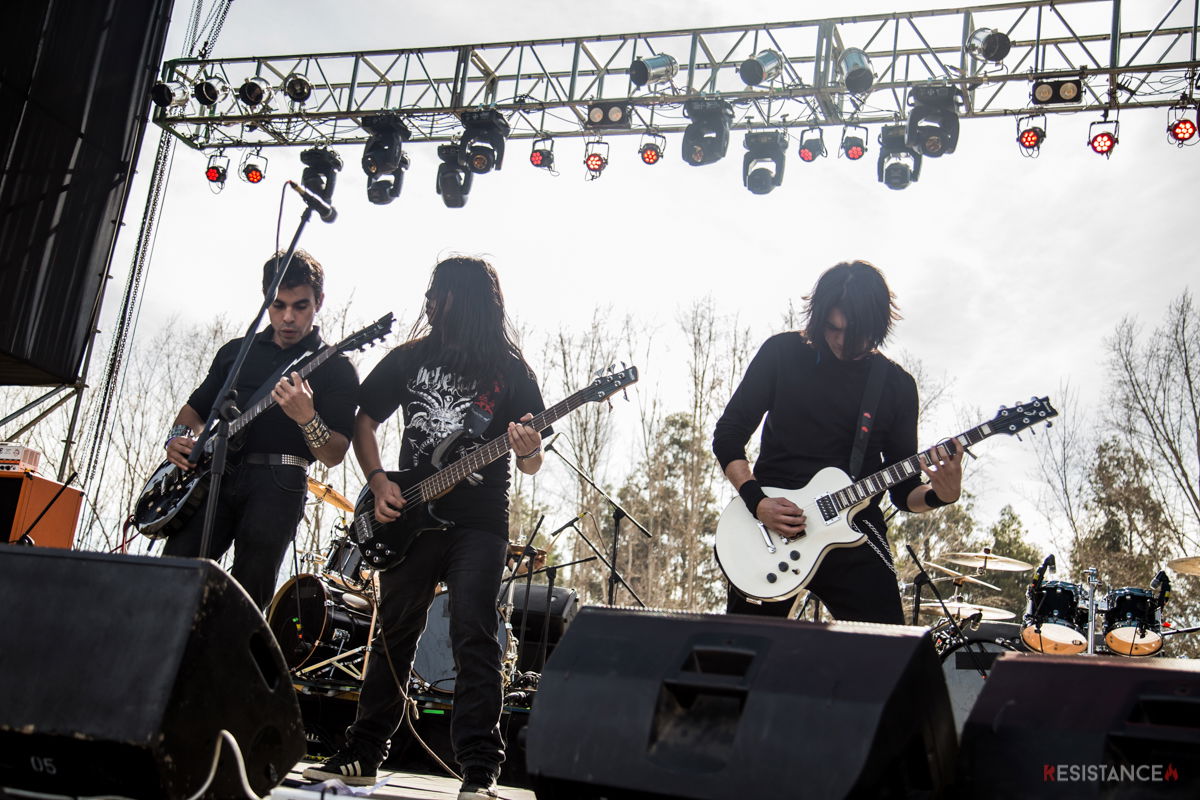 CEMENTERIO CONTACT:
https://cementerio-banda.bandcamp.com/
https://www.instagram.com/cementerio.banda/