!!!HEAVY METAL IN THE OLD WAY!!!
We had a conversation with BUZIRACO.Enjoy!
Welcome to the FILTHY DOGS OF METAL Webzine.
1. Tell us a few things about BUZIRACO (Members, Starting Year etc).
First of all thank you so much to you and Filthy Dogs of Metal Webzine for your time and support.Buziraco is my old school heavy metal solo project.I'm the guitarist and founder of Lucera a Colombian Black Metal band that started back in 92 in Colombia South America. Buziraco is my pseudonym in Lucera that's why I named my solo project with that name. Lucera members are fans of the old school heavy metal and rock plus that Buziraco project always was something that I had on mind since the beginning of Lucera.Finally in 2018 I decide to started Buziraco, I had couple of songs ready and I started looking for musicians.I asked to the currently Lucera's drummer Malignus Pendencierus to join me but this time in the bass, another local guy in the voice and finally Brian Wilson (Yngwie Malmsteen, Hellwitch and Midnight Spell) in the drums.And that was the beginning.
2. In 2018 you have released your single ''The Witch''. Have you prepared anything new since then?
Yes indeed we have 4 more songs that we want to release in the same format (Vinyl).Hopefully everything will be ready next year (2021) .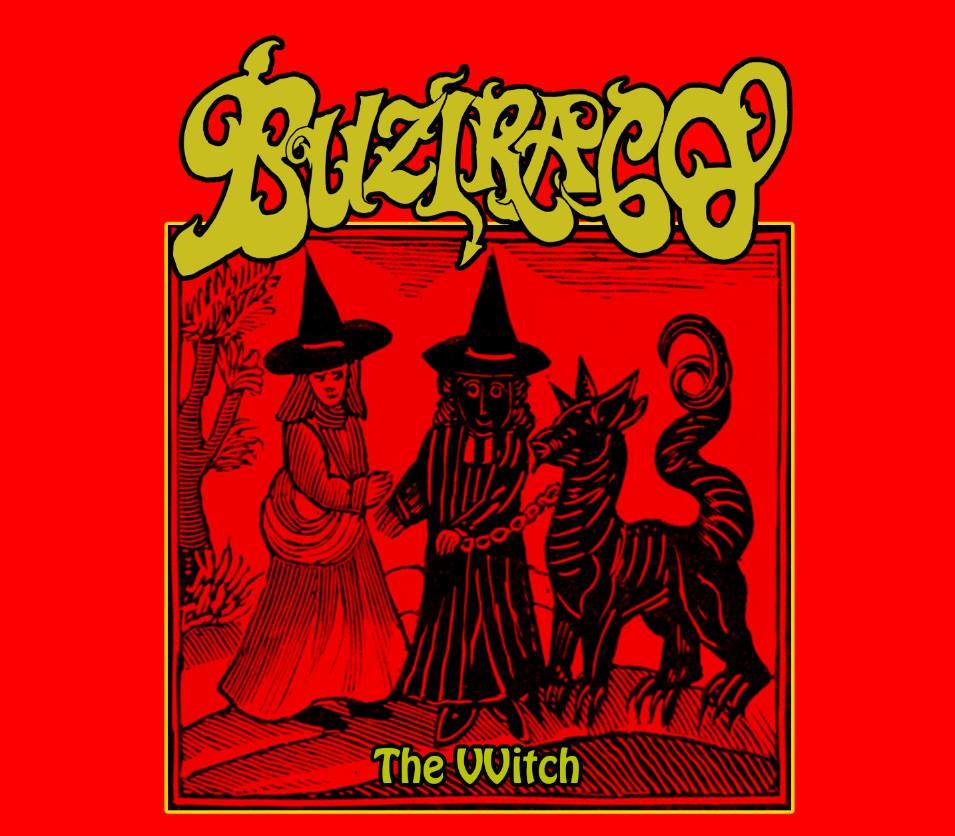 3. Label or DIY and why?
Definitely label as you know labels are connecting among them so they work trades and distribution around the world in a faster and easier way.
4. Do you prefer Vinyl, Tape, CD or Digital Format and why is that?
I prefer vinyl format for Buziraco but not full LP's, however I do listen CD's , Tapes, Vinyls etc but nothing digital , I'm very ignorant about digital formats, nevertheless I don't have anything against it I just definitely love the physical copies of all the music that I have.
5. Your music style is Heavy Metal.Which are your main influences (Favourite Artists / Bands etc.)
Yes Heavy Metal in the old way!!! No triggers in drums and not over processing guitars keep it organic Argggh!!!I love the old school sound of bands from the 70's but my major influences are from the metal period between 77/84.Bands like Rainbow, Deep Purple, Black Sabbath, Scorpions, Judas Priest, Iron Maiden, Praying Mantis, Warlord and of course the underground Japanese movement of NWOBHM bands like: Magnesium, Gorgon, Headlight etc.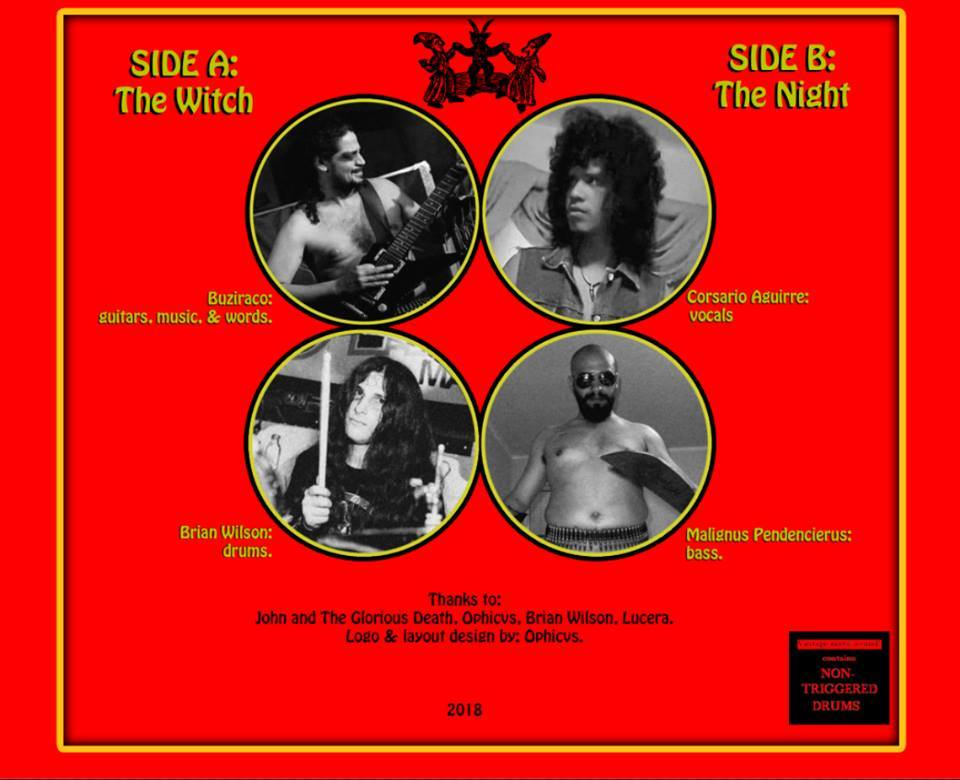 6. Which things, do you think, a Band should sacrifice in order to succeed? Have you ever sacrificed anything in your life for a better future of your Band?
It is a very relative question.What is succeed? For many can be make a lot of money for others just being famous , other people just think in their own ego, it depends, for example , In my case my succeed is just to make the music that I like without expecting something back.If you love what yo do and if you are honest with your music you don't have to sacrifice anything to accomplish your own success in your band.
7. Describe your ideal live show as a performance Band. Have you already experienced that?
The ideal show is a show with people who really appreciate what you do with your music no matter how many as we know the shows in stadiums for heavy metal bands don't exist anymore but if a handful of people in an small venue enjoy your music that's enough for me.Yes I had experience good shows as a performer but not yet with Buziraco hopefully anytime soon.
8. Which attributes, do you think, that a new Heavy Metal Band should have in order to gain identity and be unique?
That's a good question I have seen a lot of new heavy metal bands with no soul.They are just a remake without a bit of originality. That's sad and nowadays bands don't understand it. I don't saying to evolve the genre I don't want that I'm just asking for at least original riffs and vocal styles. To be unique you have to be honest in your music don't emulate your idols only admire them.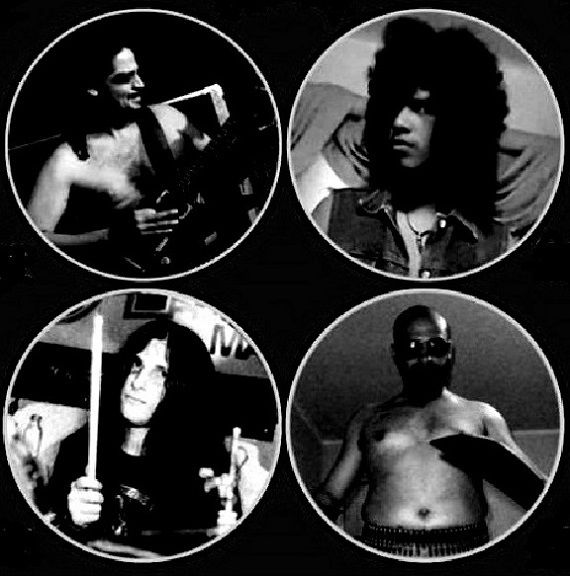 9. Do you believe that Bandcamp and other Digital Platforms help the new Metal Bands? Which, do you think, is the ideal way for a Band to promote its work?
Yes I think so I just too old to understand how they work. I know our Label (Austenitized records) and many bands uses Bandcamp.Definitely every band have to promote their work in these digital platforms in the new times people needs to take advantage of these new tools I have to start too. HE HE HE!
10. Tell us a few things about the New Underground Metal Scene in Miami, Florida USA (Bands, Fanzines, Webzines, Metal Clubs etc.)
Ohh man that's a sad question to answer there is absolutely nothing in Miami.Couple of bands that's it.I'm completely out of Miami scene I rather being at home.
11. Do you know anything about the Hellenic Metal Scene?
Yes indeed, I used to listen a lot of Hellenic bands back in early 90's. I remember bands like: Varathron, Necromantia, Thou art lord, Agatus, Zemial and of course Rotting Christ just up to the ''Thy Mighty Contract'' album!
12. What are your future plans?
Future plans is to release this new vinyl in 2021 and many more....
13. Thank you very much for your time & Keep up the good work! The closure is yours.
One more time thanks to you and FILTHY DOGS OF METAL Webzine without people and zines like you is impossible to create a powerful net of metalheads around the world, keep up your amazing labor!
And remember : Buziraco EP 7' "The Witch" is available at Austenitized records (Ohio,USA).
Cheers brothers! Keep it trve.
By Steve the Filthy Dog.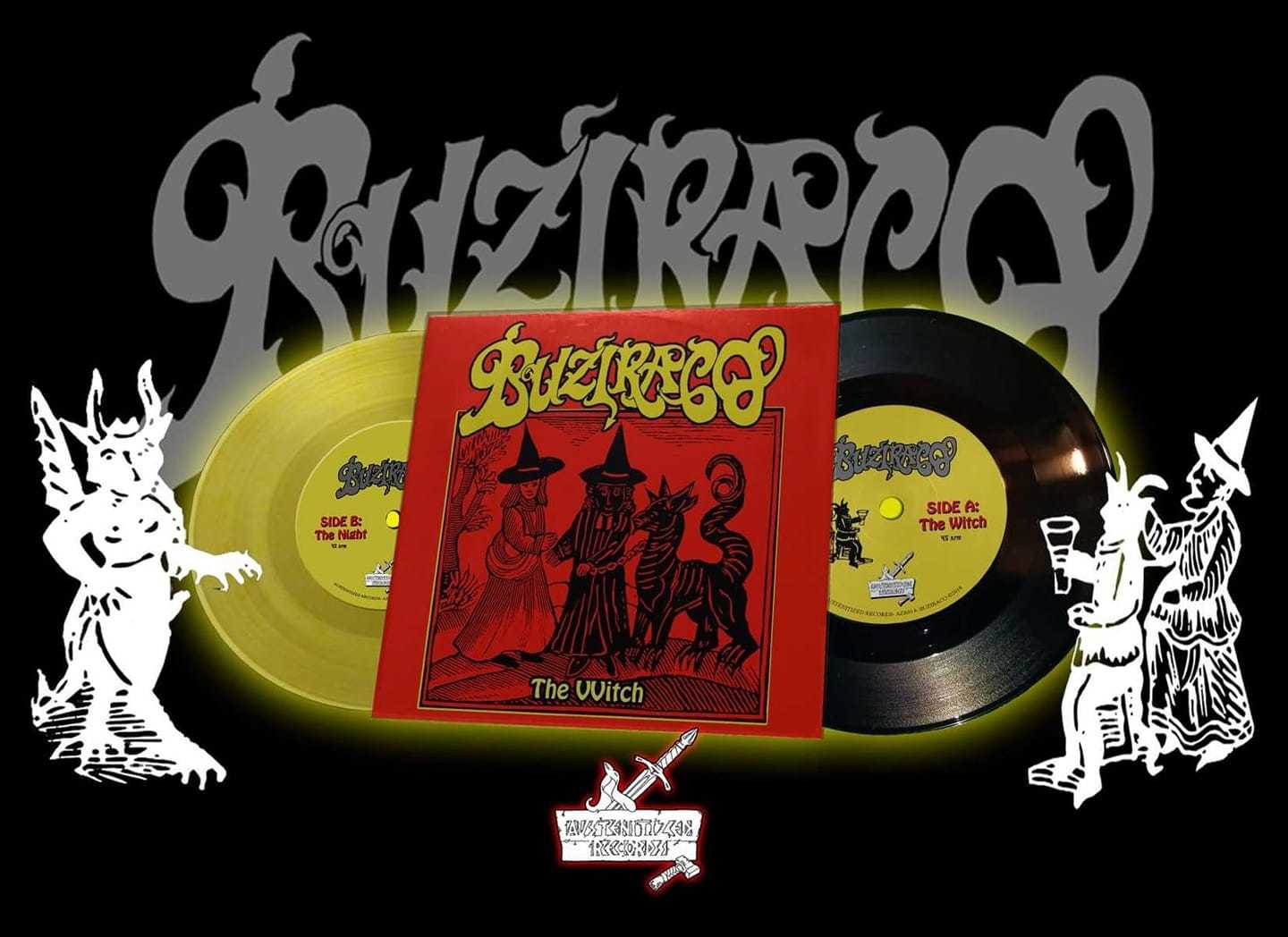 BUZIRACO CONTACT: