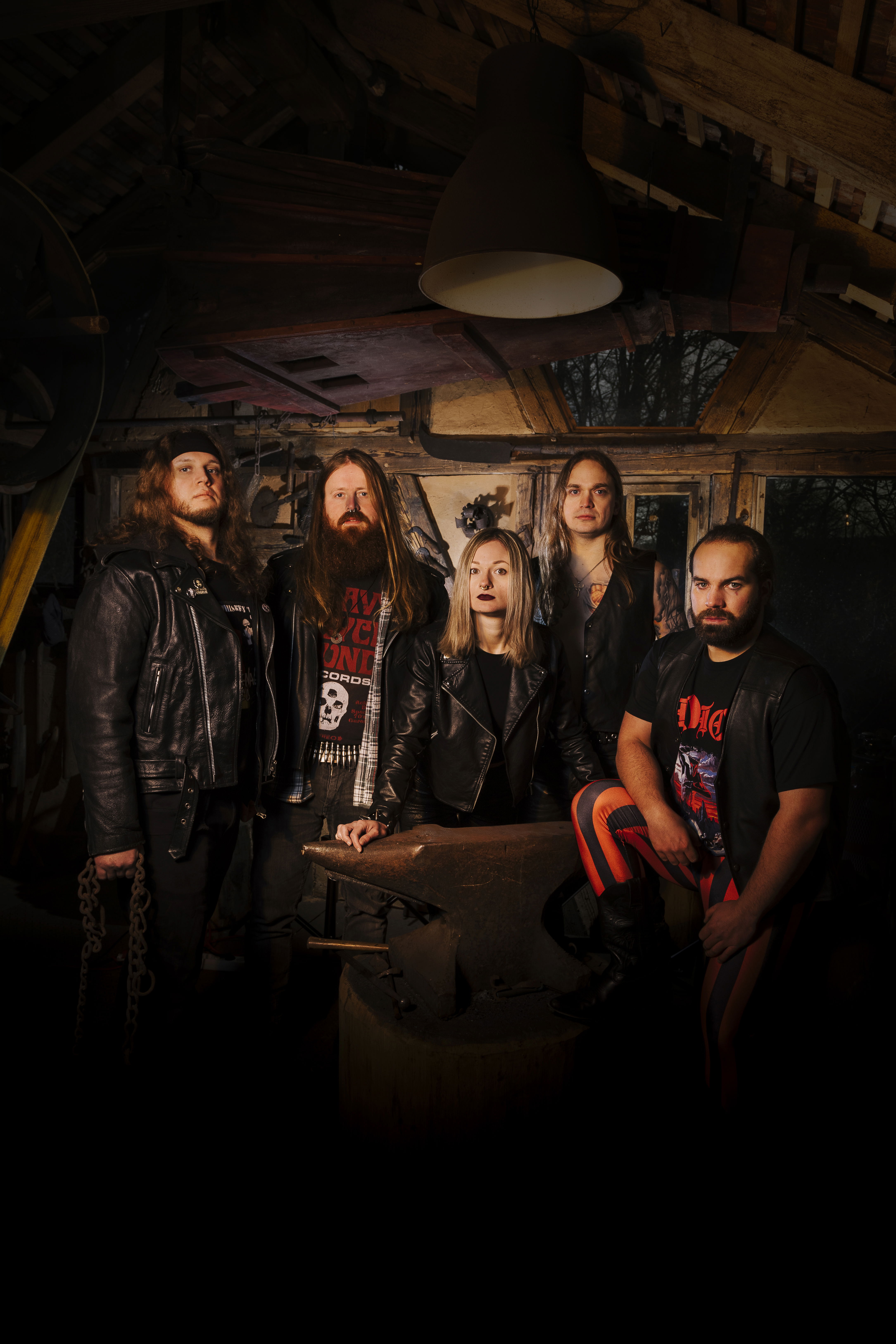 !!!GERMAN HEAVY METAL!!!
Welcome to the FILTHY DOGS OF METAL Webzine.
The last time we talked was 2 years ago for your first EP ''Let's Ride Till Dawn''. What had happened to the band those years?
Hey there! Unfortunately we couln´t promote the EP live due to the pandemics, so we took the time to wrote songs for our album "Heading For The Crown".
From the original line-up only two members remained (Raphi & Zahn in the guitars) the same. All the others have changed. Why is that?
There were musical differences and they both had no more time to play in a band. But we are still friends 🙂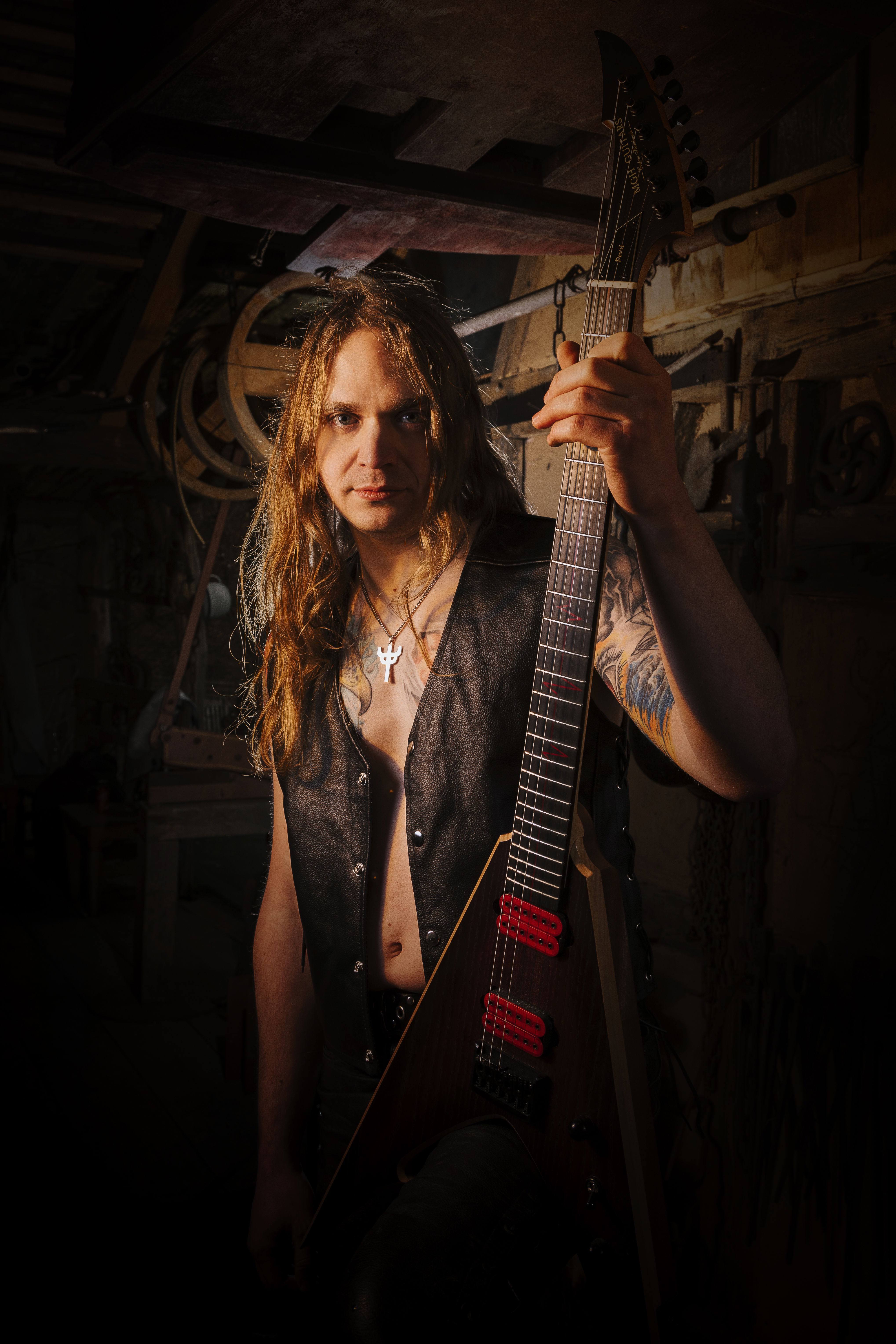 Raphi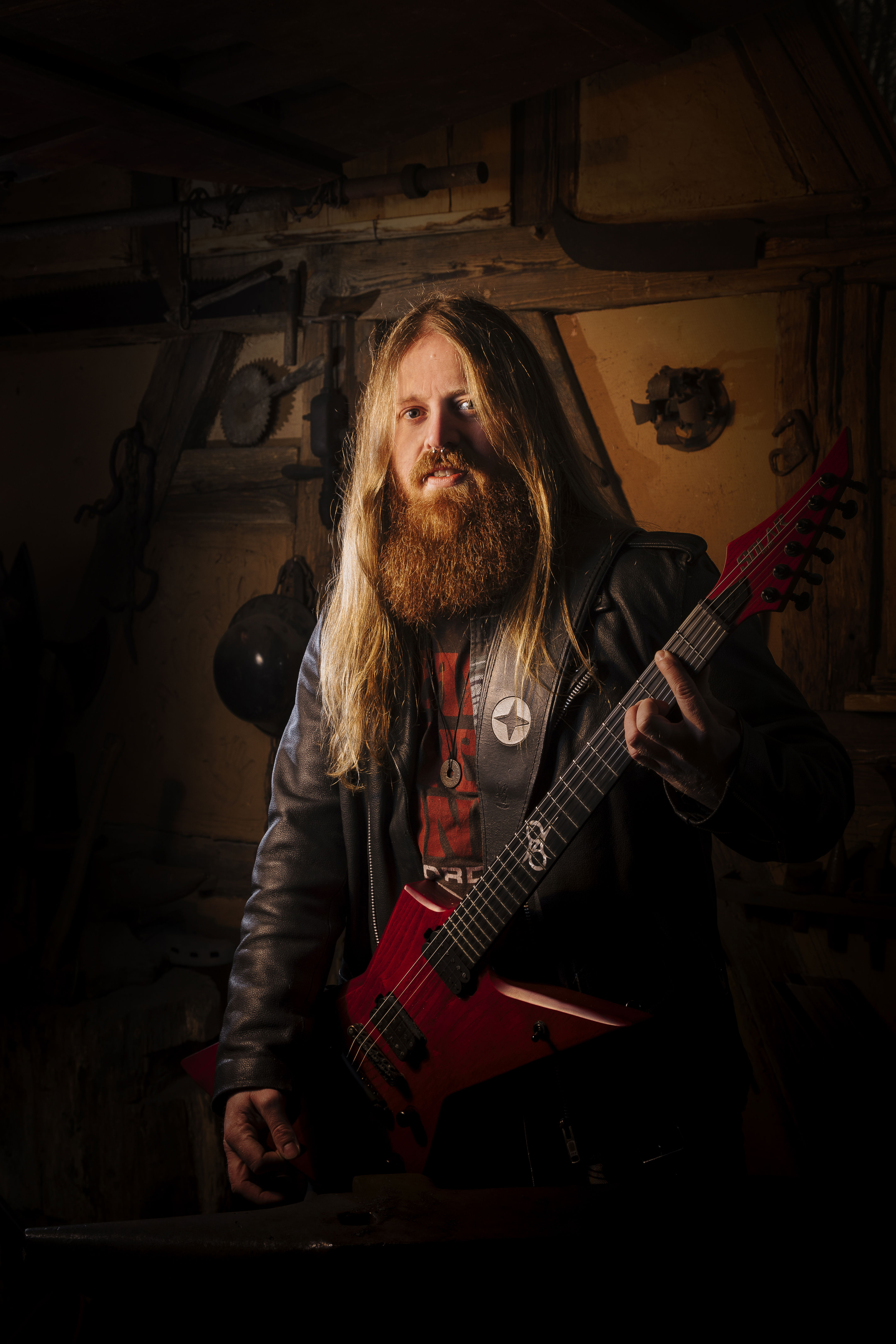 Zahn
The big surprise for me is Svenja, your new singer. She has a great & charismatic voice and the songs from your new album fits very well with her voice. Did she play with other metal bands before Böllverk?
Thanks for the compliment 🙂 She also is the singer of Fatal Fire, a Powermetalband. When we heard a Fatal Fire song we wanted her to rehearse with us. It was an immediate fit between Böllverk and Svenja.
Tell us a few things about your new album ''Heading For The Crown'' & what is the feedback from your audience as well as from the press?
Luckily we got mostly good reviews for the album from the press. Actually, no rating was really bad. As for the fans, they come to our gigs with Böllverk shirts. I think that says alot 🙂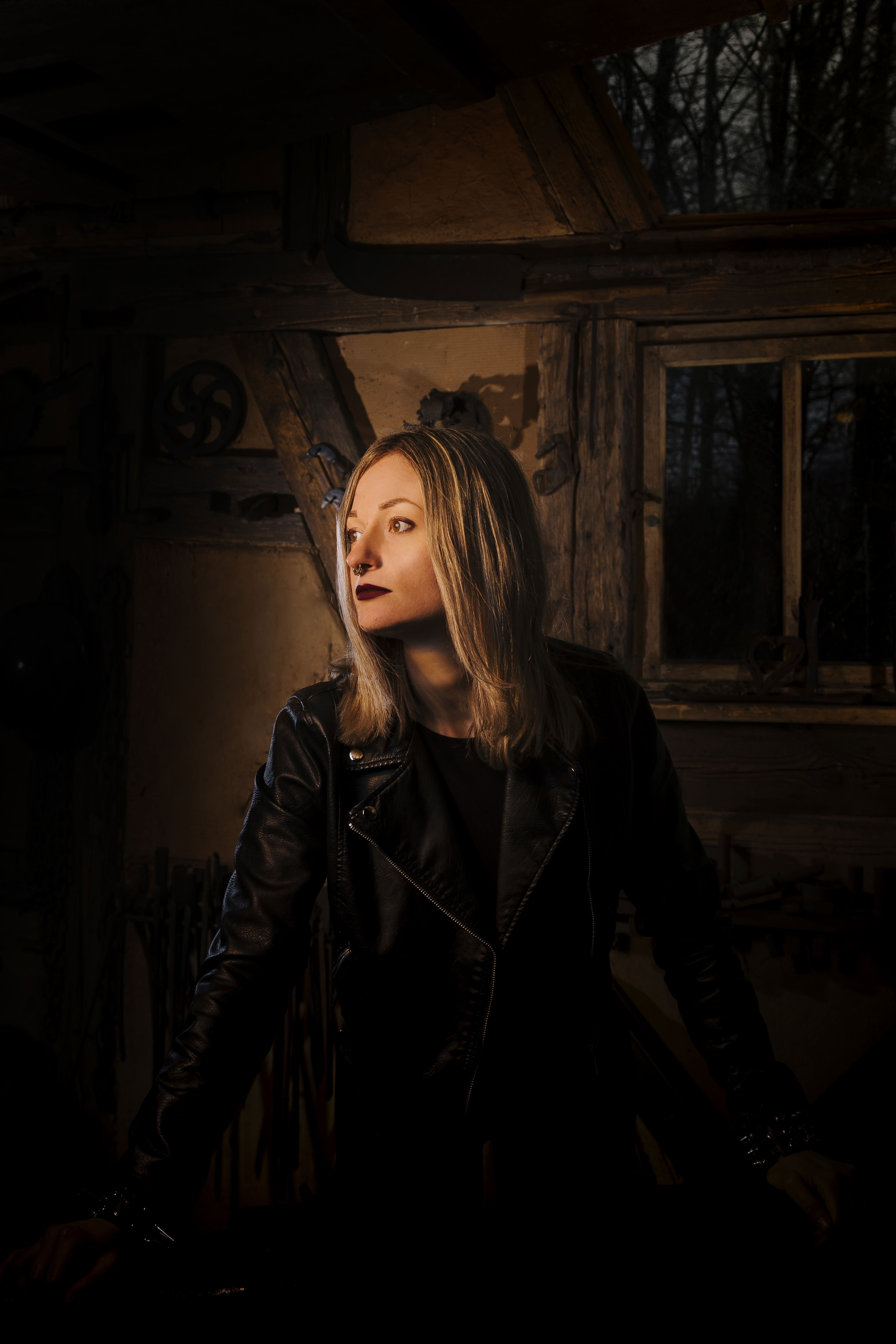 Svenja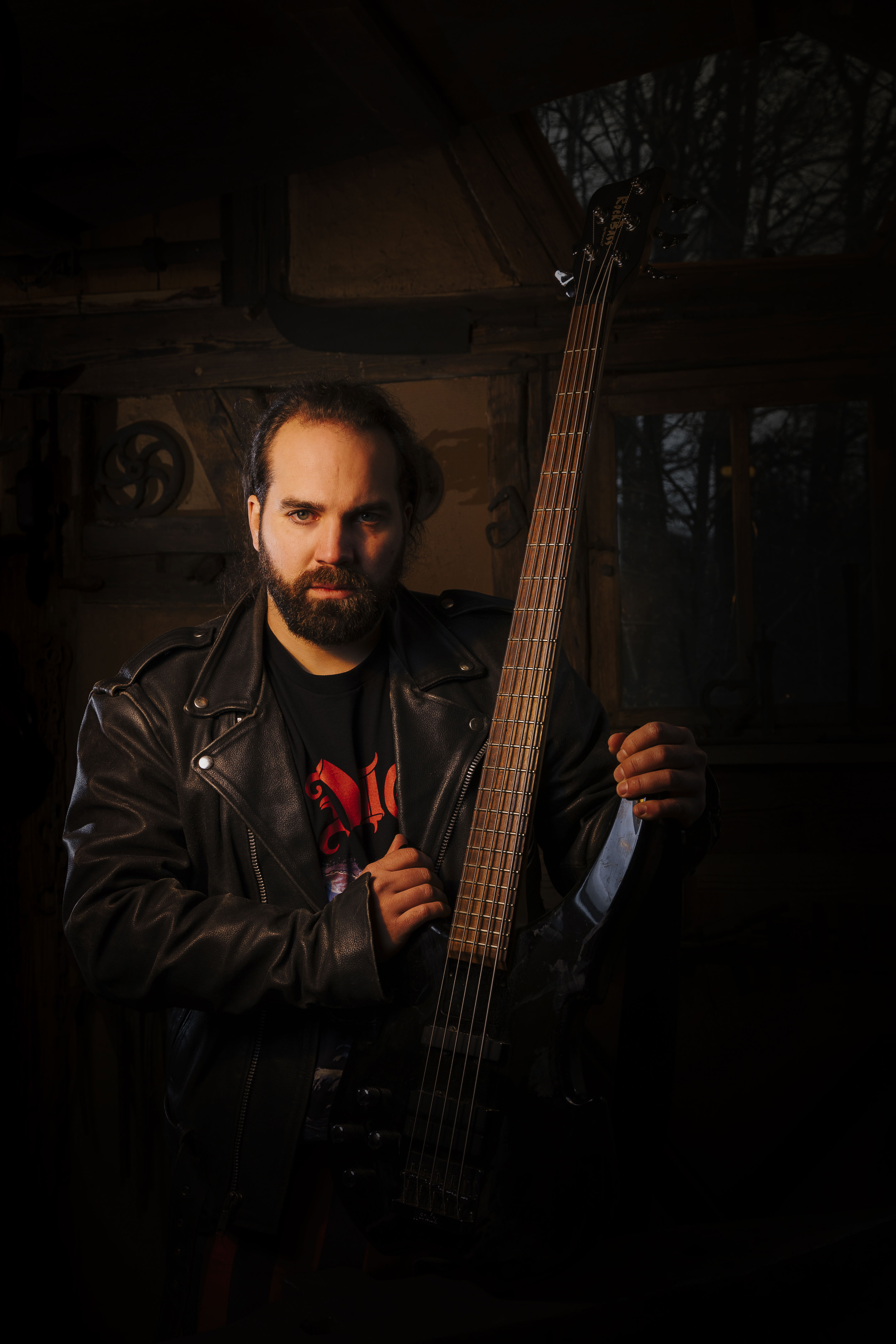 Tim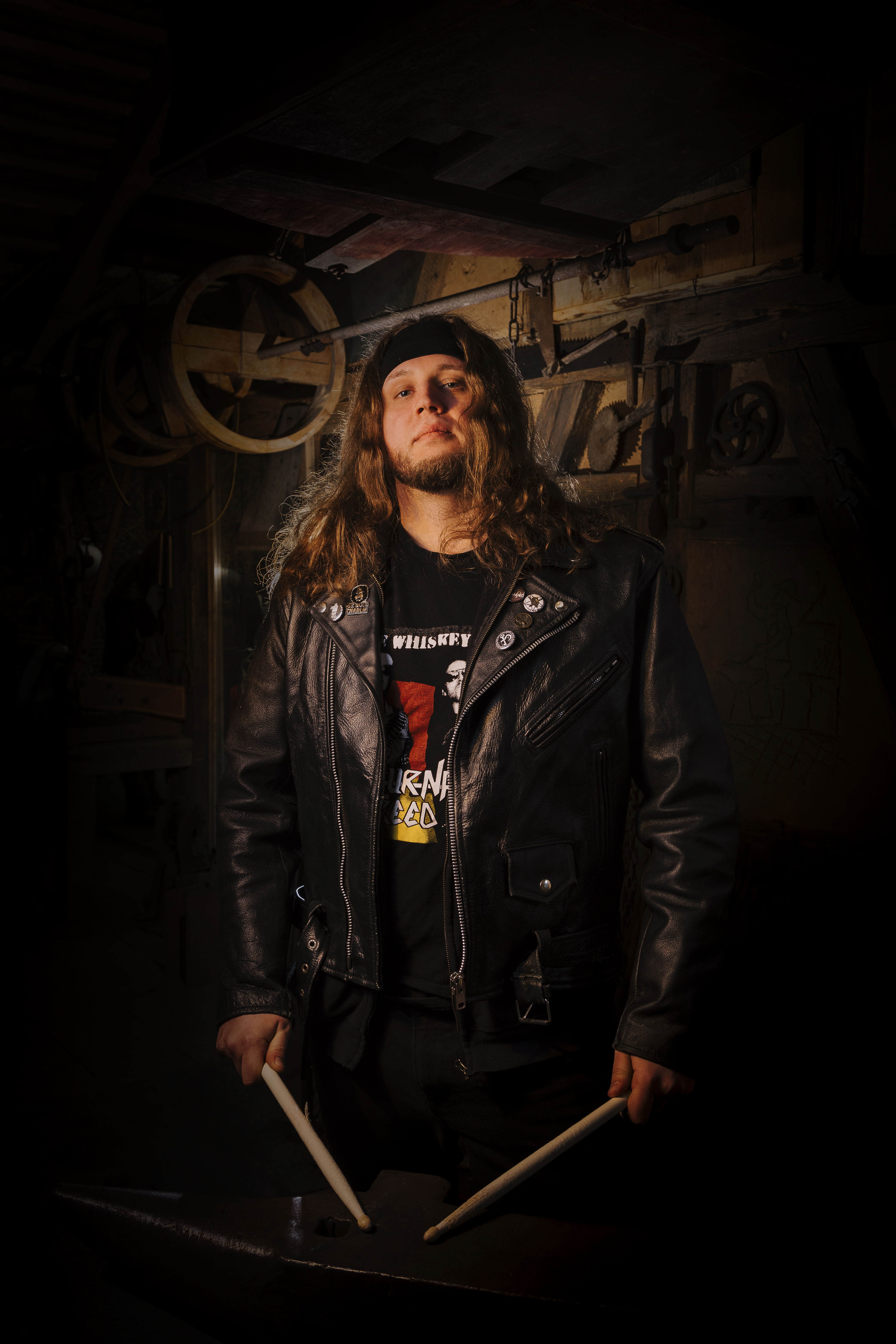 Angelo
Congratulations for the artwork (made by Bastian Kraus) . It has an epic atmosphere! Tell us a few things about the lyrics content of the album.
Thanks! We are also more than happy with the artwork, Basti did a very good job! The lyrics deal with typical heavy metal themes. In the song "Heading for the Crown", for example, it's ultimately just about the fact that we're on our way to our favorite pub called "Crown". "Live Fast" is about being rebellious. Society wants you to be nice and decent, but you want to stay the way you are, which is heavy metal.
You released it on CD indepently. How many copies did you press and are you in search of a record label?
We had 1000 pieces pressed. We're not necessarily looking for a label, but if we got a good offer we definitely wouldn't say no. Everything is possible, nothing is necessary.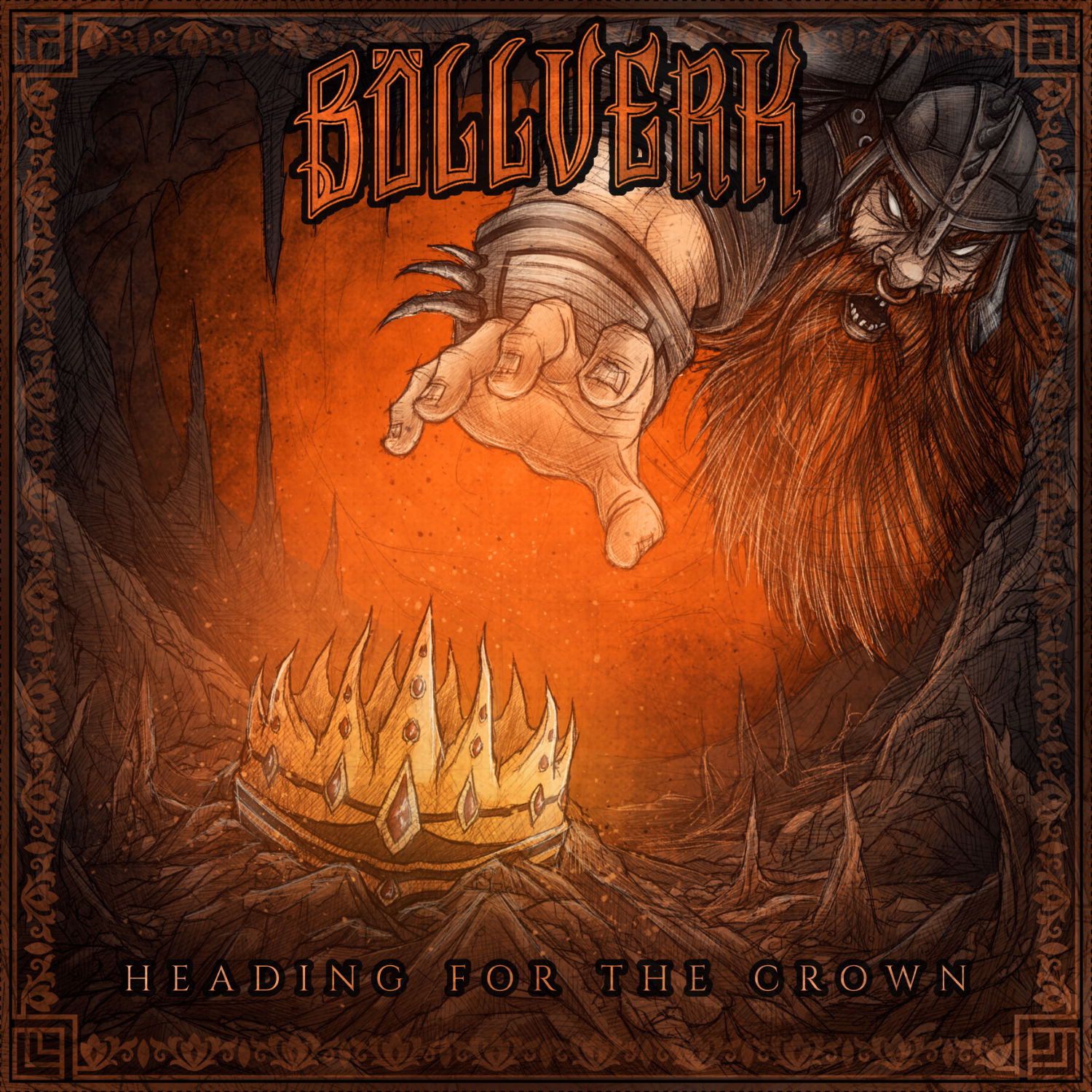 The last 2 years worldwide we have faced many dark, strange & new situations with our everyday life (covid, lock-down etc.) Did all of this affect you positively or negatively?
Of course it sucked that we couldn't play live. It was annoying that we couldn't promote the EP live. When you´re in a band, playing live is a big part of it. But all in all it had its positive sides. Like I said, we could concentrate on the songwriting in peace and quiet. That's how the album finally came about and we are really happy with the result.
What are your future plans?
Of course we want to play live more often in the near future. We are also already busy writing songs for the next album. We are also planning to make a music video
Thank you very much for your time & Keep up the good work!
By Steve the Filthy Dog.
PS. Many thanks to Markus (https://www.facebook.com/MetalMessage.Global) for this interview (Cheers mate!)
BOLLVERK CONTACT:
https://www.facebook.com/Boellverk/
https://www.instagram.com/boellverk/
https://boellverk.bandcamp.com/
https://www.boellverk.de/?fbclid=IwAR09qthJMi7sMQKGx8ZJG0eSaxSi2Q5uRjfBO696QvoH30PwmAUSrPDLEMY