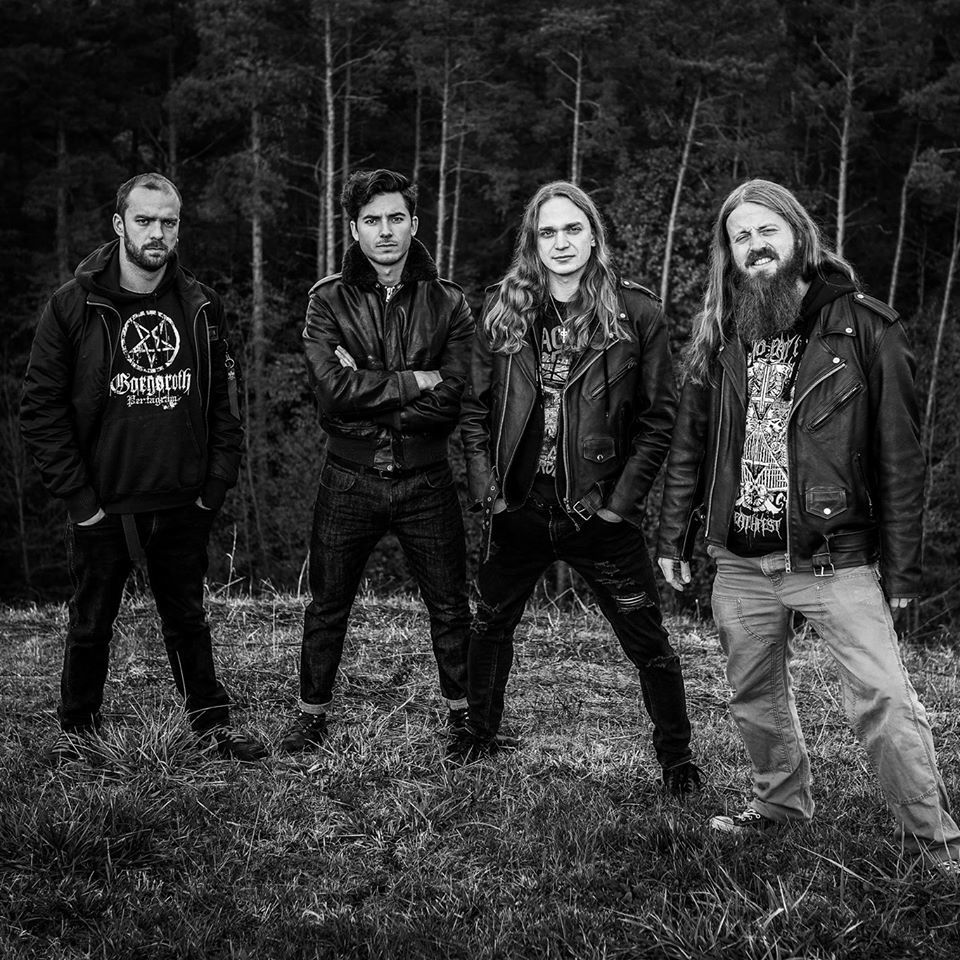 !!!LOUD & ROUGH HEAVY ROCK!!!
We had a conversation with Raphi (Guitar).Enjoy!
Welcome to the FILTHY DOGS OF METAL Webzine.
1. Tell us a few things about BÖLLVERK (Members, Starting Year etc).
We founded Böllverk in 2018. We're playing loud and rough heavy rock.Zahn is the singer and plays guitar. Markus is our drummer and Sense plays the bass-guitar. I'm Raphi and I play the Lead-Guitar!A few weeks ago we released our first EP.
2. You have recently released your EP ''Let's Ride Till Dawn''. What is the Feedback from your audience as well as from the Press?
We're impressed and very thankful for the feedback so far! There are orders from everywhere! Spain, France, Japan, Greece just to name a few.On the whole, the press called it a solid debut! Surely, there's space for improvement but that's where the journey starts!
3. Label or DIY and why?
It's our first release and done by ourselves. It's the first release. Just wanted to give a taste of what comes next. If there's a label that fits – wouldn't reject.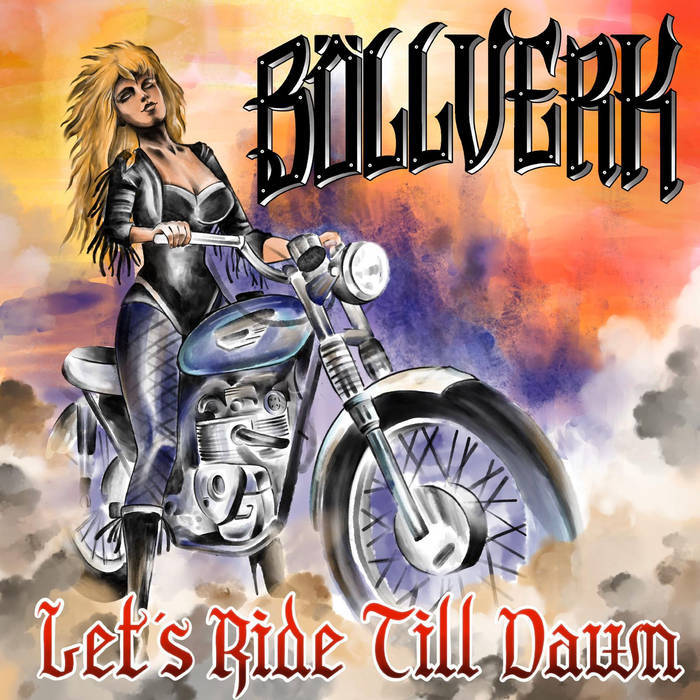 4. Do you prefer Vinyl, Tape, CD or Digital Format and why is that?
I grew up in the nineties. The age of the CD! Vinyl was the time of my parents. I like the big covers but eventually I use CD's. During sports and in the car, I also use Mp3. Downloads are not my business.
5. Your music style is Heavy Metal. Which are your main influences (Favourite Artists / Bands etc.)
My favorite bands and main influences are Judas Priest, Saxon, Accept, Dio and Running Wild. Actually, that's just a short cutout.But I think that we could not deny those influences. But I have to name two more bands, you've probably thought of while listening to the EP: Motorhead and Black Sabbath.
6. Which things, do you think, a Band should sacrifice in order to succeed? Have you ever sacrificed anything in your life for a better future of your Band?
We put a lot of time in the band – money also. I wouldn't call it "sacrificing" it's just a lot of fun and it was our free decision.
We love what we do with Böllverk. We're all friends and not some random guys looking for a sterile project. Sometimes you have to spend your holiday, but we don't mind.
7. Describe your ideal live show as a performance Band. Have you already experienced that?
A good live show doesn't need fireworks, explosions or a weird laser-part. I want to see a band that fits together and radiates the joy they have with each other and with the audience.The stage acting should match the music. Rather a little more action on the stage and one or two playful mistakes, than musicians who're afraid to move.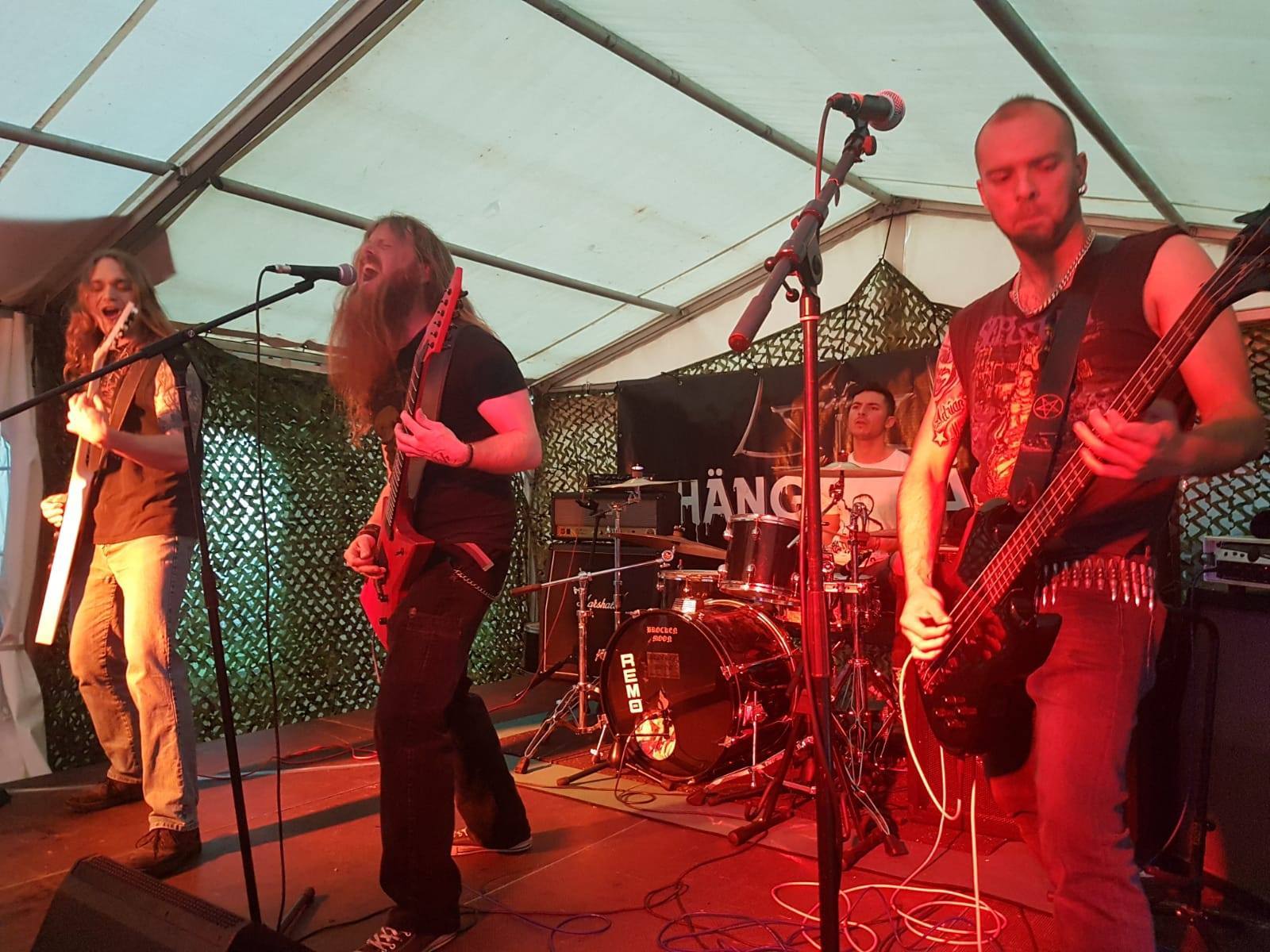 8. Which attributes, do you think, that a new Heavy Metal Band should have in order to gain identity and be unique?
That's the secret that every band has to explore! There is no specific formula. It's not enough to do what everyone else is doing. You have to find your own way.
9. Do you believe that Bandcamp and other Digital Platforms help the new Heavy Metal Bands? Which, do you think, is the ideal way for a Band to promote its work?
Of course! For a new band it's the ideal way to get noticed. There's no limit! You can reach everyone. By just uploading some files. We're very thankful to push it that way.Currently we're using YouTube and Bandcamp. On our Bandcamp page you can download the EP for free.But at least – the most important promotion is live on stage! Heavy Metal is live music. Showing the people what you were working for!
10. Tell us a few things about the New Underground Metal Scene in Germany (Bands, Fanzines, Webzines, Metal Clubs etc.)
A lot of new cool bands have been founded in the last years. Stallion, Bilzzen, Torpedo, Old Mother Hell, Pulver… and many more.Also fanzines and webzines! A lot of crazy metalheads who put their free time in reporting and writing about our scene.At the moment we're all forced to stay at home. So, gigs and concerts are impossible.
It's a very difficult time – we all have to deal with.Many clubs are hit very hard! But the scene sticks together. There are so many people that already collected money and donations.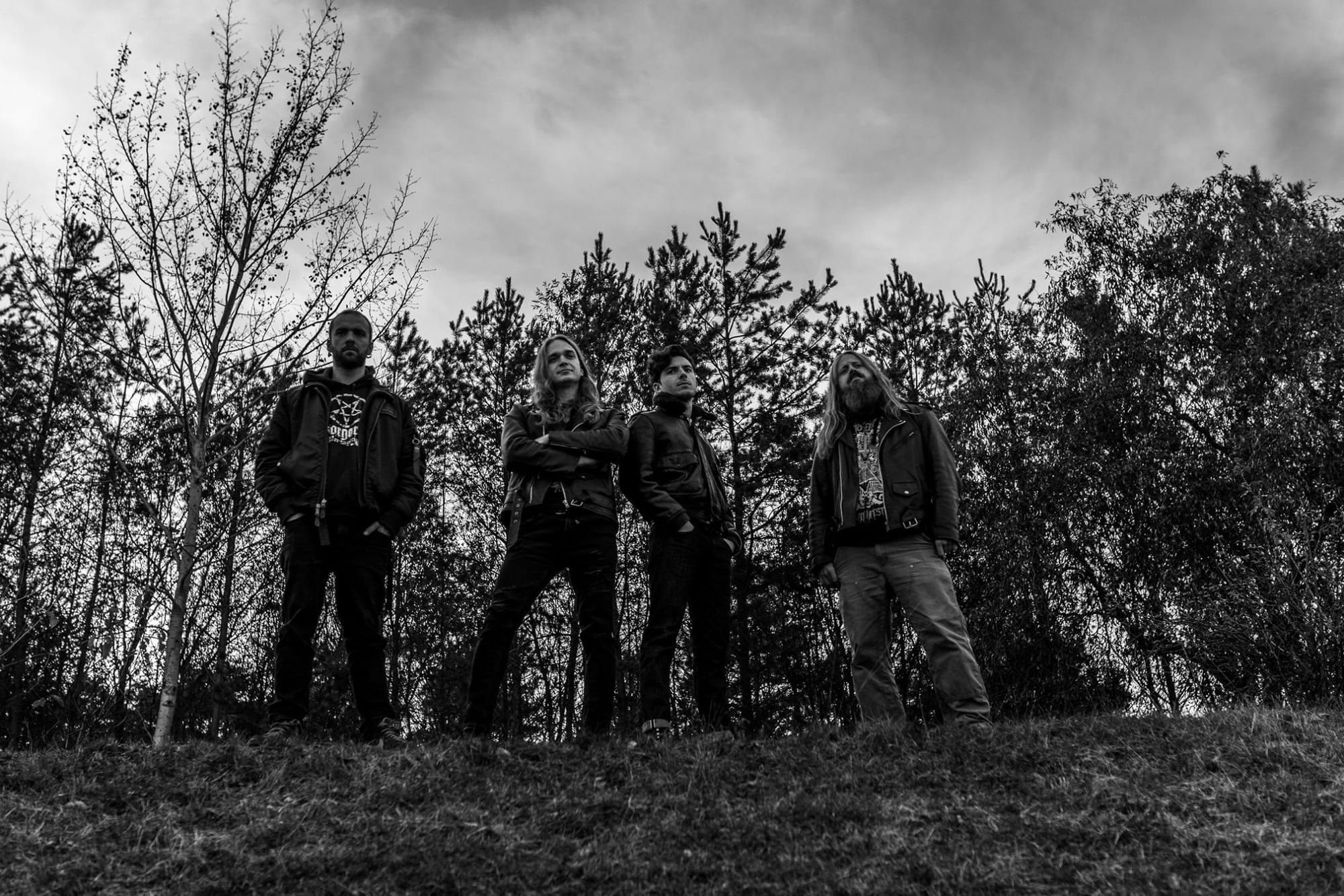 11. Do you know anything about the Hellenic Metal Scene?
I know some great bands from Greece! Battleroar are cool! Or Sacral Rage for example.The Live in Athens CD from Iced Earth is of course legendary. I also know the Up the Hammers Festival and the Chania Rock Festival! Great bands every year!
12. What are your future plans?
We want to play as often as possible to leave a footprint in the scene! The first album is also in planning. We're doing well, the first songs are already written. So, you can expect it next year.
13. Thank you very much for your time & Keep up the good work! The closure is yours.
Thank you for having us! Listen to our EP! It would be an honour for us playing a concert in Greece sometime. Take care of yourselves! Stay healthy, wild and heavy!
Cheers!
By Steve the Filthy Dog.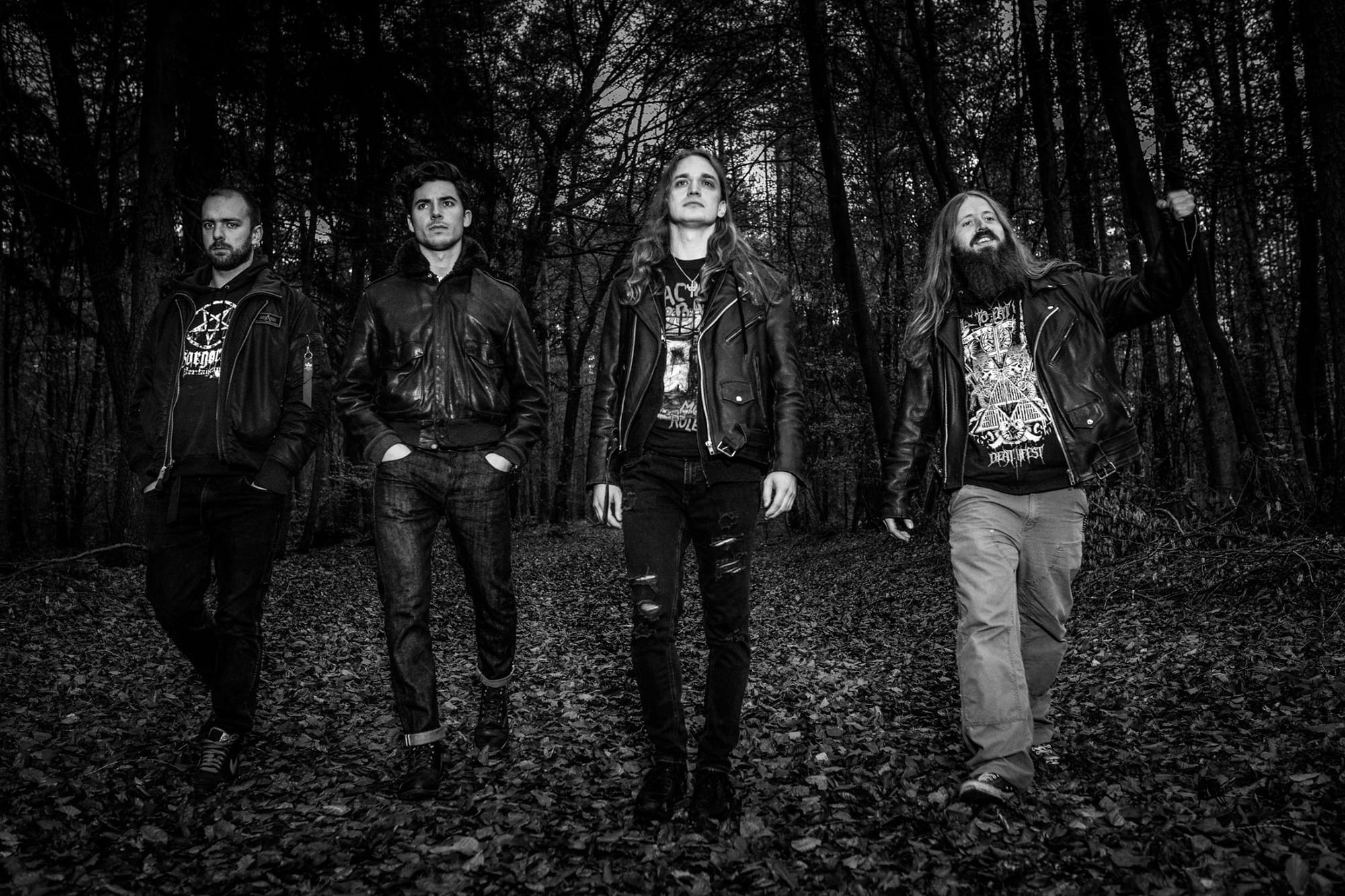 BOLLVERK CONTACT:
https://boellverk.bandcamp.com/album/lets-ride-till-dawn
https://www.facebook.com/Boellverk/