!!!CANADIAN HEAVY/SPEED METAL!!!
We had a conversation with Dragos. Enjoy!
Welcome to the FILTHY DOGS OF METAL Webzine.
Tell us a few things about BLOODSPORT (Members, Starting Year etc).
We're a three piece from Canada playing a deadly combination of heavy metal and speed metal! We started up in 2017. I'm Dragos, I write the songs and play guitar. Our vocalist Jan Loncik and I are also in a death metal band called Immortal Force, and he's in Hrom (the best power metal in Canada), as well as Radyator, total old school death played the right way. Our lead guitarist is Joey Kolsteren, who plays in Roadrash (speed metal maniacs out of Vancouver) as well as Cache Creek - make sure to check out their new song - these guys absolutely slay!

You have recently released your EP ''Lethal Tender''. What is the Feedback from your audience as well as from the Press?
Everyone is really digging the new stuff so far and we couldn't be more pleased with the response!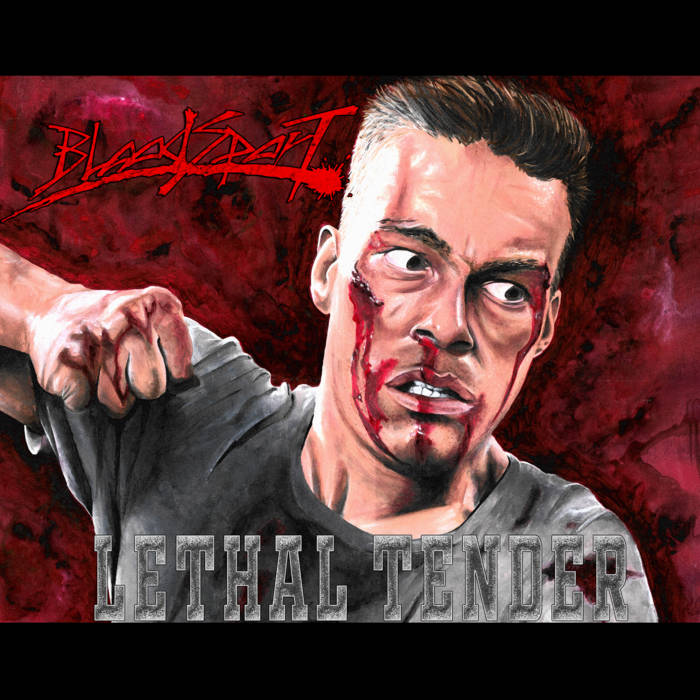 Label or DIY and why?
I run a cassette label called Nightstrike Records where I release my own bands as well as other bands I like from Western Canada! I think Bloodsport is looking to kick things up a notch, so we're interested in working with a larger, more serious label to help spread the music to more people! Any interested labels can contact us at bloodsport@mail.com
Do you prefer Vinyl, Tape, CD or Digital Format and why is that?
I'm a cassette tape guy and I always have been! I remember making shitty mixes on tape when I was about eight years old and I would play those tapes all the way until they crapped out. I love vinyl too - it's great to see it making a comeback in recent years!
Your music style is Heavy/Speed Metal. Which are your main influences (Favourite Artists / Bands etc.)
I have a very broad range of musical influences, from Rose Tattoo to Sarcofago; from Townes Van Zandt to Camel; from Judas Priest to Autopsy! For Bloodsport, I channel all of it when I'm writing and I think that in a subtle way, you can hear the variety in the songwriting.
Which things, do you think, a Band should sacrifice in order to succeed?
Have you ever sacrificed anything in your life for a better future of your Band?
Like anything good in life, you gotta put time and effort in! I don't know any band that got to where they are without going hard and setting goals! That sometimes means putting the band above anything else. We've all been there!

Describe your ideal live show as a performance Band. Have you already experienced that?
We haven't had a chance to play live yet with Bloodsport, but we hope to make that a reality in the near future. When it happens, it'll be crazy!

Which attributes, do you think, that a new Heavy/Speed Metal Band should have in order to gain identity and be unique?
I see a lot of bands nowadays trying to copy one 80s band or another, and I never understood why. Isn't it more interesting to make something of your own and stand out from the crowd?! My suggestion is don't put up boundaries for creativity! Let it all flow, learn new things in the process, and stay focused.

Do you believe that Bandcamp and other Digital Platforms help the new Heavy/Speed Metal Bands? Which, do you think, is the ideal way for a Band to promote its work?
Bandcamp is great for the artist to have a proper platform to share their music and sell their merch. YouTube is solid for finding channels that upload rare, hard-to-find gems. And Spotify is neat for streaming and creating playlists, not to mention finding similar artists. Yet as good as digital platforms are for promoting and listening to music, nothing will ever beat that sound of a record spinning.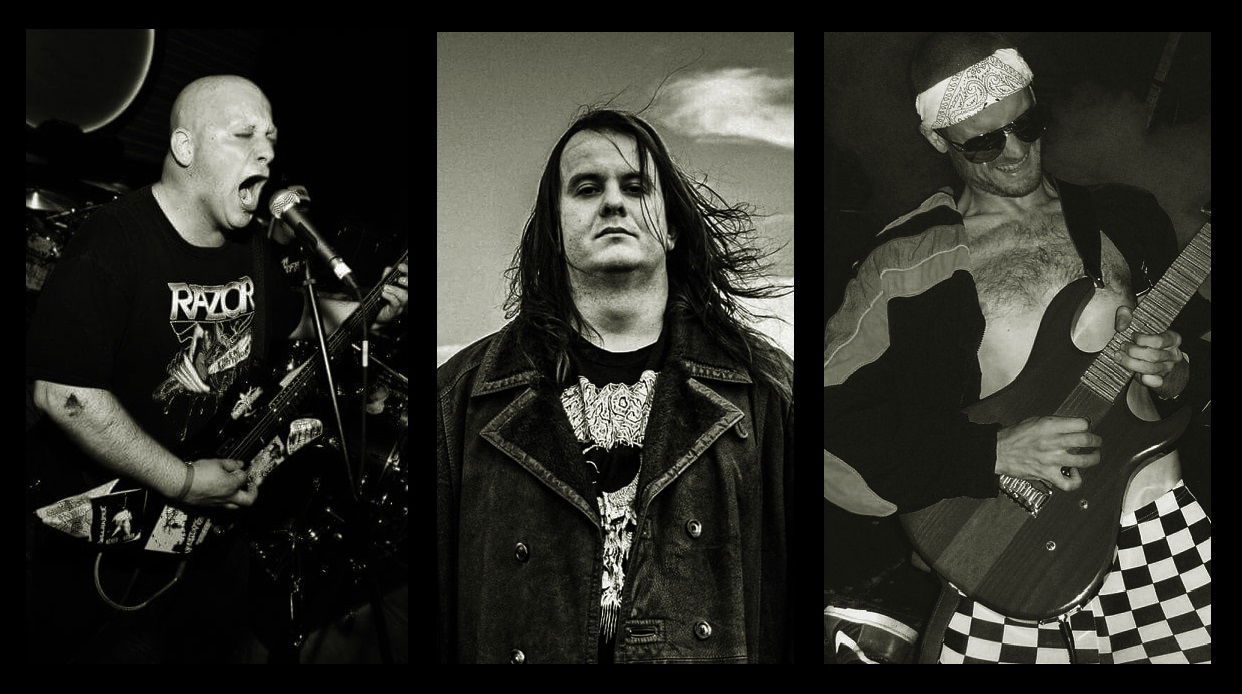 Tell us a few things about the New Underground Metal Scene in Canada (Bands, Fanzines, Webzines, Metal Clubs etc.)
Big shout out to our Canadian buds in the bands Manic Strike, Hrom, Riot City, Roadrash, Cache Creek, Gatekeeper, Traveler, Glare, Ice War, Spell, Lunattack, Kontact, WMD, King Humungus, and anyone else I'm forgetting that should be on that list!

Do you know anything about the Hellenic Metal Scene?
I don't know too much about it, but I want to learn!

What are your future plans?
The next step for Bloodsport is a full-length album! If all goes according to plan, we should have that out by the end of next year! When the world goes back to normal, we hope to get onto a festival or two.

Thank you very much for your time & Keep up the good work! The closure is yours.
Thanks so much! Give "Lethal Tender" a listen at our bandcamp, where you can also find our merch:
http://bloodsportband.bandcamp.com
By Steve the Filthy Dog.