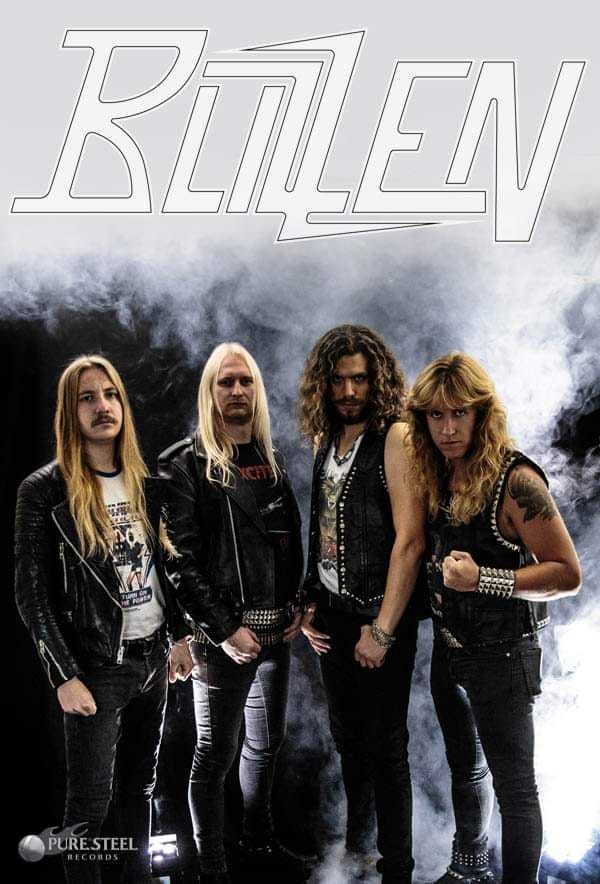 !!!GERMAN HEAVY METAL!!!
We had a conversation with BLIZZEN.Enjoy!
Welcome to the FILTHY DOGS OF METAL Webzine.
1. Tell us a few things about BLIZZEN (Members, Starting Year etc).
Hi, we are Blizzen from the center of Germany! We started in 2014 and are still the same four people: Gereon (dr), Andi (guit), Marvin (guit) and Daniel (b, voc). We released an EP in 2015 and an Album 2016 via High Roller Records.
2. You are going to release your new album ''World In Chains''. Tell us a few thing about this project.
After the debut "Genesis Reversed", we wanted to get a little more rough and edgy. I think it came out quite well in comparsion to the debut. Every Bandmember was involved in songwriting, and we pre-produced the whole record before hitting the studio to get the best out of songwriting and arrangement. This was of course very helpful in the studio, when you kind of had a detailed plan for every song to record!
3. Label or DIY and why?
Label, because you get an awesome support in distribution and production, that would be immense amount of work and money you would have to invest personally.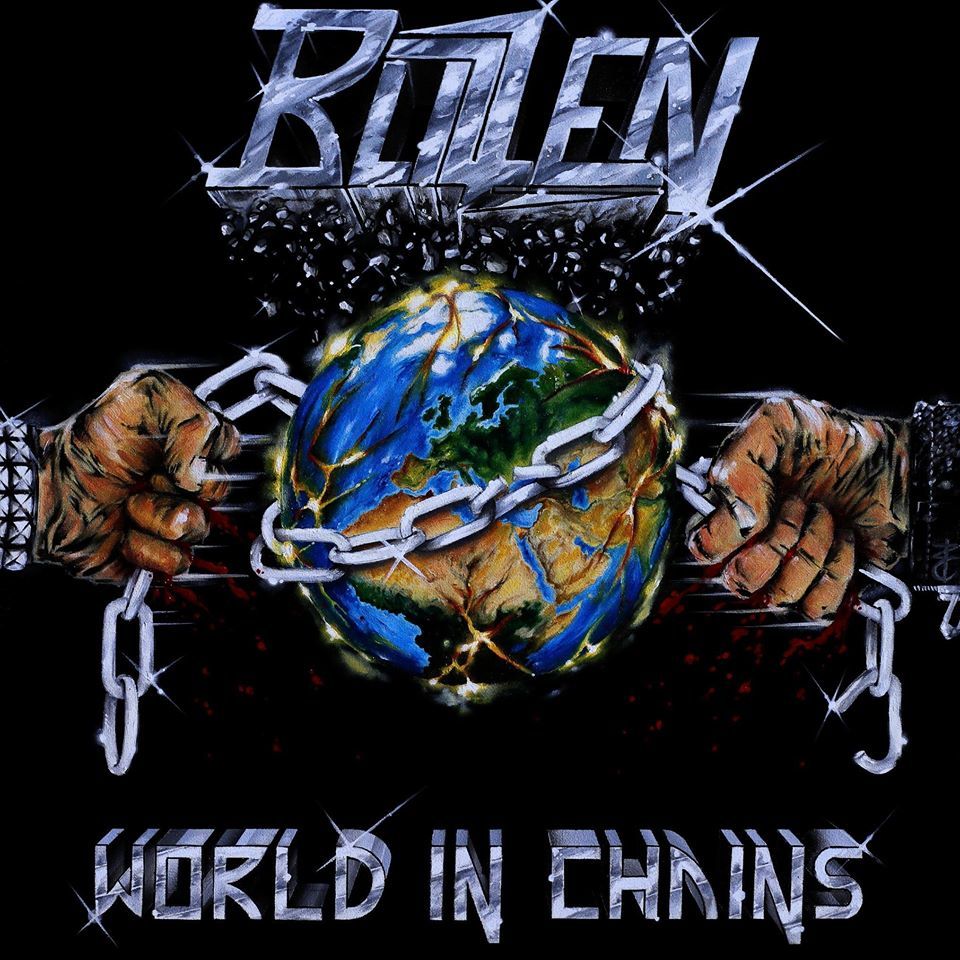 4. Do you prefer Vinyl, Tape, CD or Digital Format and why is that?
All of them, because every format has certain advantages and disadvantages. If you offer all of them, the probability of rising interest to new people is the highest. Its cool that there is so much different stuff available today, so everybody can choose his own favorite.
5. Your music style is Heavy Metal. Which are your main influences (Favourite Artists / Bands etc.)
Speaking for all Bandmembers, definitely Judas Priest, maybe combined with some Speed Metal like Exciter, Agent Steel etc.
6. Which things, do you think, a Band should sacrifice in order to succeed? Have you ever sacrificed anything in your life for a better future of your Band?
I wouldn't call it sacrifice but investment. Definitely a huge amount of time and money in organization, travelling and such things. It is a much bigger part than most people think. I spend more time in organizing stuff for the band than in band rehearsal per week!
7. Describe your ideal live show as a performance Band. Have you already experienced that?
When everybody nails his performance without errors and people have a good time in seeing us, then it is already the perfect live show!
8. Which attributes, do you think, that a new Heavy Metal Band should have in order to gain identity and be unique?
Good songs! It is the most important thing. It is nice if you can play Yngwie Malmsteen, but if your song sucks, the best solo won't fix it.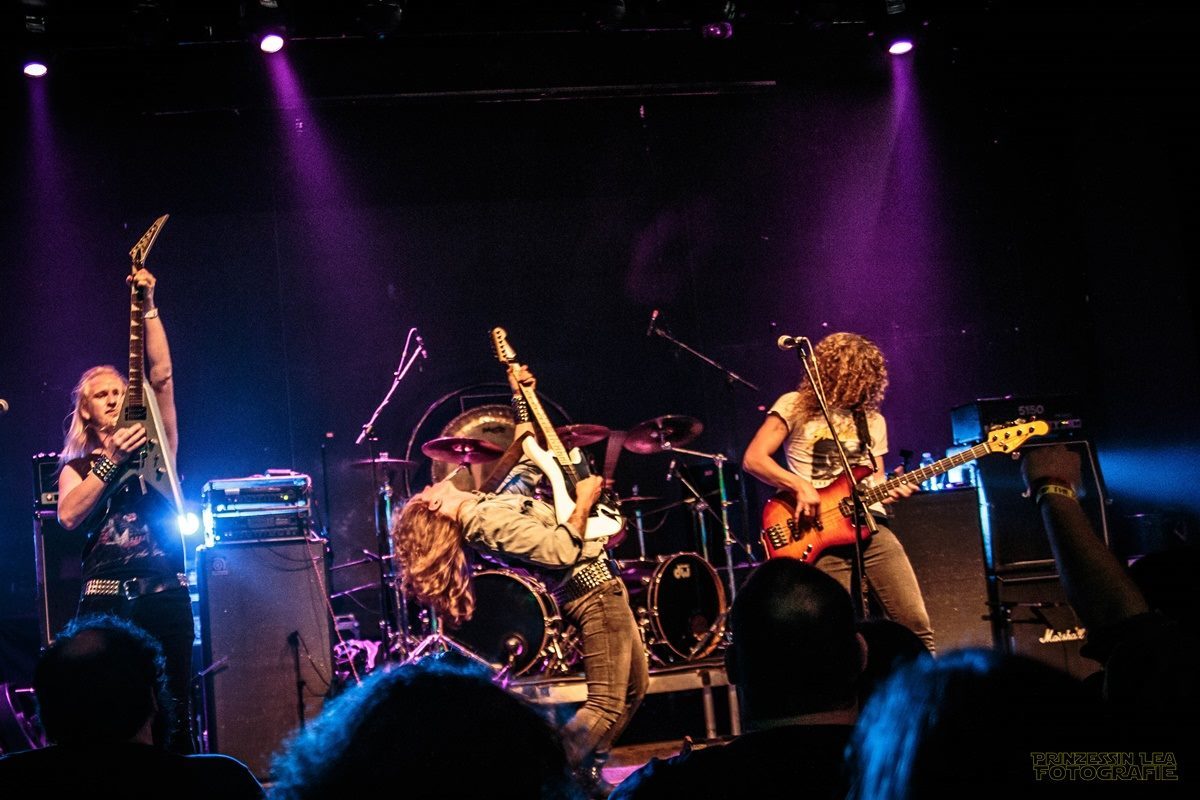 9. Do you believe that Bandcamp and other Digital Platforms help the new Heavy Metal Bands? Which, do you think, is the ideal way for a Band to promote its work?
Yes, of course. On the one hand, you can share your material with the world within seconds, on the other hand, thousands of others do. The music consumer must filter out and search things he really likes and wants to listen to. However, in my opinion, the most important way to promote your (new) band is being part of the game. If you just sit at home and do not attend to (underground) shows, meet people and get in touch, you can't get new gigs at new places, which is still the most important promotion for your band. And the most fun one, of course!
10. Tell us a few things about the New Underground Metal Scene in Germany (Bands, Fanzines, Webzines, Metal Clubs etc.)
There is a lot. There is a show in every city at almost every day at the weekend, there are hundreds of good bands, amazing festivals in the summer with killer international lineup all over Germany. It is a great time to have a band, and you get a lot of opportunities to play by that!
11. Do you know anything about the Hellenic Metal Scene?
Yes! Especially the Athens people. Greetings to Manolis Karazeris (Up the Hammers, Dexter Ward)! We already had the pleasure to play at Up the Hammers in 2017, which was an awesome experience! We had a three days stay in Athens and a great festival there.
12. What are your future plans?
Promoting the upcoming album, hopefully by many shows at many different places! At least, if this fucking corona virus allows this.
13. Thank you very much for your time & Keep up the good work! The closure is yours.
Thank you guys for your interest! Keep Heavy Metal alive!
By Steve the Filthy Dog.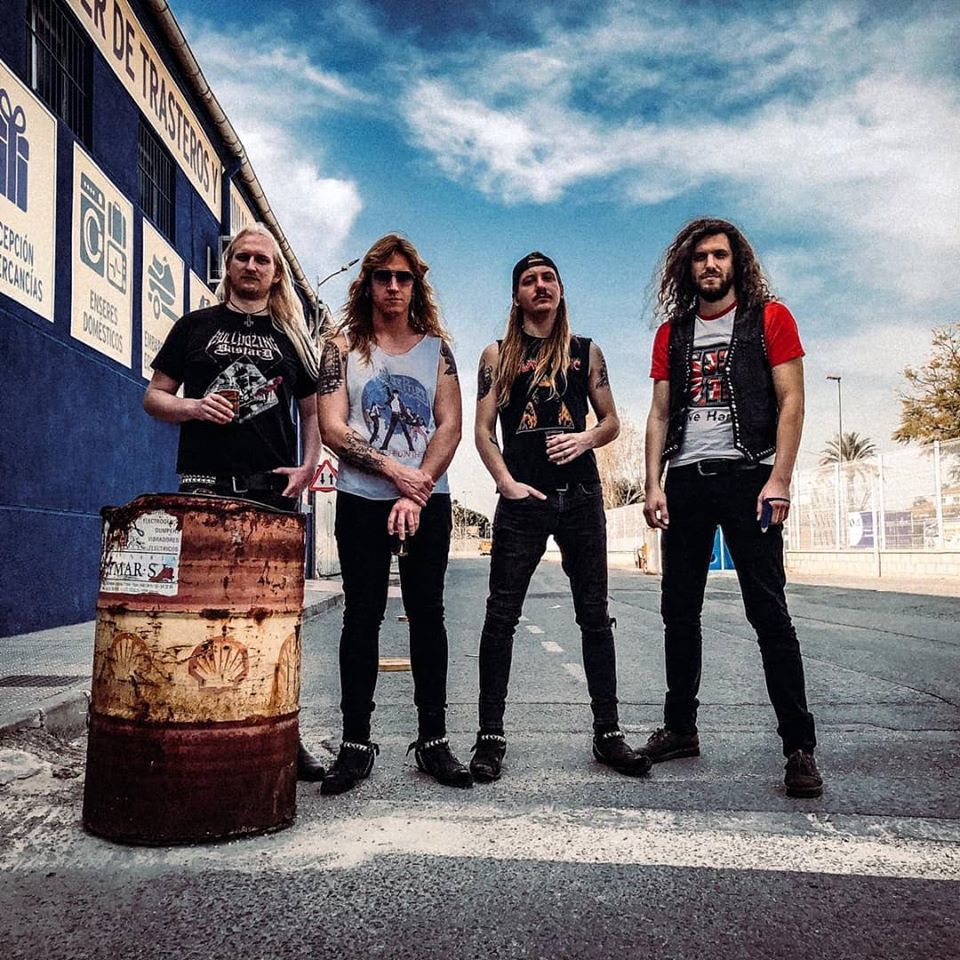 BLIZZEN CONTACT:
https://www.facebook.com/BlizzenOfficial/
https://blizzen.bigcartel.com/
https://open.spotify.com/artist/31y5bgiwXYP7GQtP0L70Go?si=DL9WT820Qdm7eATc7d_KkQ