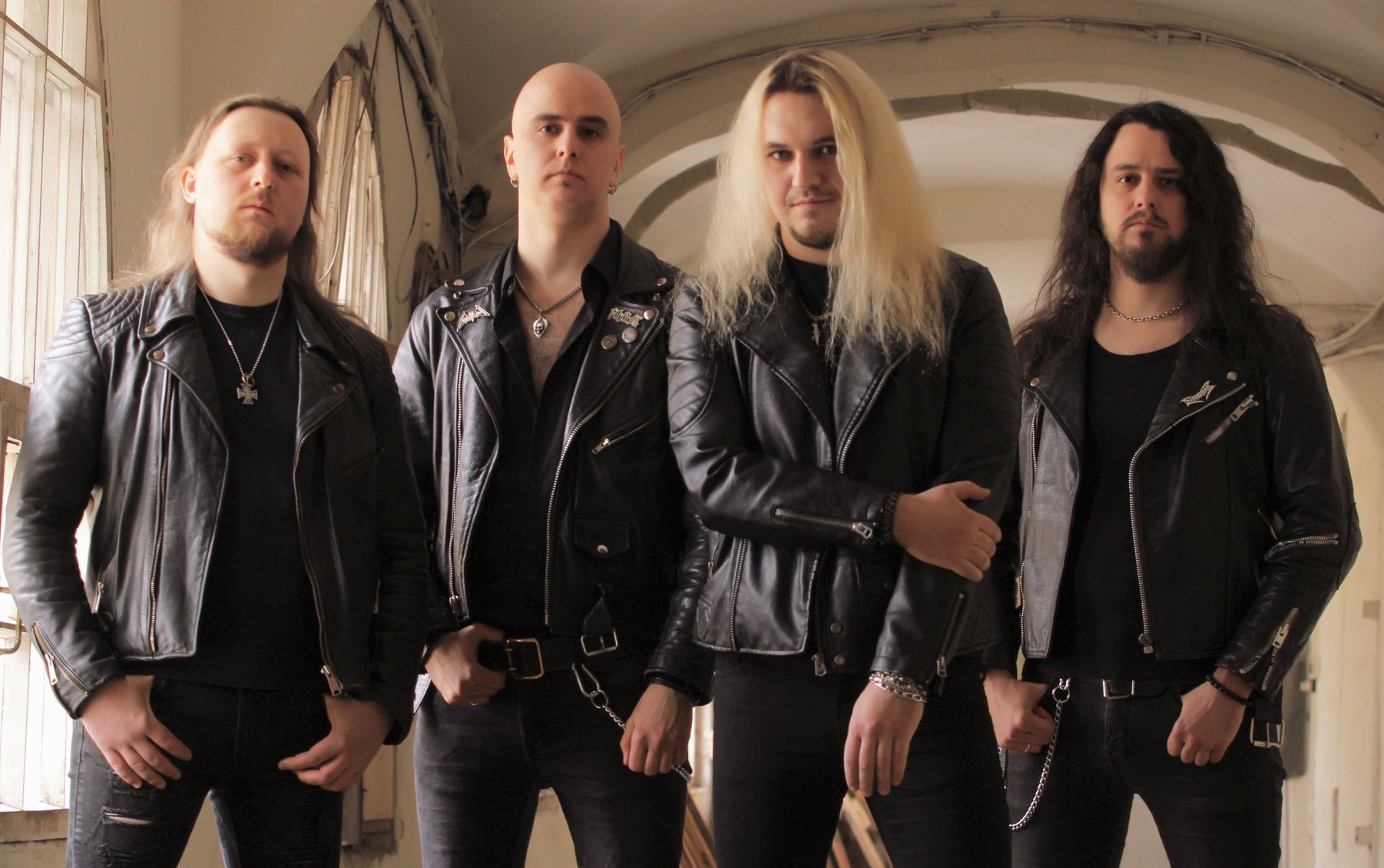 !!!HEAVY METAL FROM RUSSIA!!!
We had a conversation with Igor Arbuzov (Vocals). Enjoy!
Welcome to the FILTHY DOGS OF METAL Webzine.
Hi Guys! Thanks for having us in your blog.
Tell us a few things about BLAZING RUST (Members, Starting Year etc).
Well, the whole thing started late 2014, when twin-brothers Roman and Dmitry Dovzhenko decided to put up a new band with their former bandmates, Serg Ivanov (guitar) and Paul Torden (bass), from the black metal formation DRAMA. While the twins had already formed an old-school death metal band called PYRE a few years earlier, they still wanted to explore some new musical territories and play something that wouldn't belong to the extreme metal scene. I was invited to sing for the band in February 2015. I quickly said "yes", and that's how BLAZING RUST was born.
You have recently released your album ''Line Of Danger''. What is the Feedback from your audience as well as from the Press?
The press has been awesome all the way, and the reviews are very-very positive. And this is something I still can't get used to. Especially, when we're being compared to the top-class bands we grew up listening to. The fans' reaction from all over the world is also amazing. Not much feedback is coming from our country, but that's normal. Russians will keep ignoring us until we become really BIG outside the country. And then they will say "Look, I told you! I told you!"....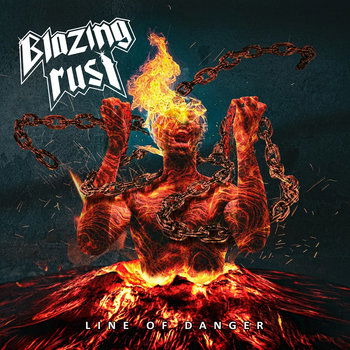 Label or DIY and why?
In our case, a label is still the way to go. If we were singing in Russian and were only oriented on the local market, then we сould have made it ourselves independently. But to become known (and sold) worldwide, we really need some extra support from the labels with all their experience, as well as promotion and distribution abilities. So I must say a huge "thank you" to PURE STEEL RECORDS for what they're doing for us.
Do you prefer Vinyl, Tape, CD or Digital Format and why is that?
My collection of music is mostly on CDs and vinyl. I prefer to listen to new digital-era albums on CDs. And vinyl is for the older stuff. But that's just for me. Streaming is OK for getting acquainted with new music. I think, for underground artists, like BLAZING RUST, it's important to have all the formats covered, even tapes. Therefore, I'm even more pleased to announce that "Line Of Danger" will be also released on vinyl by Russia's KATTRAN RECORDS this September.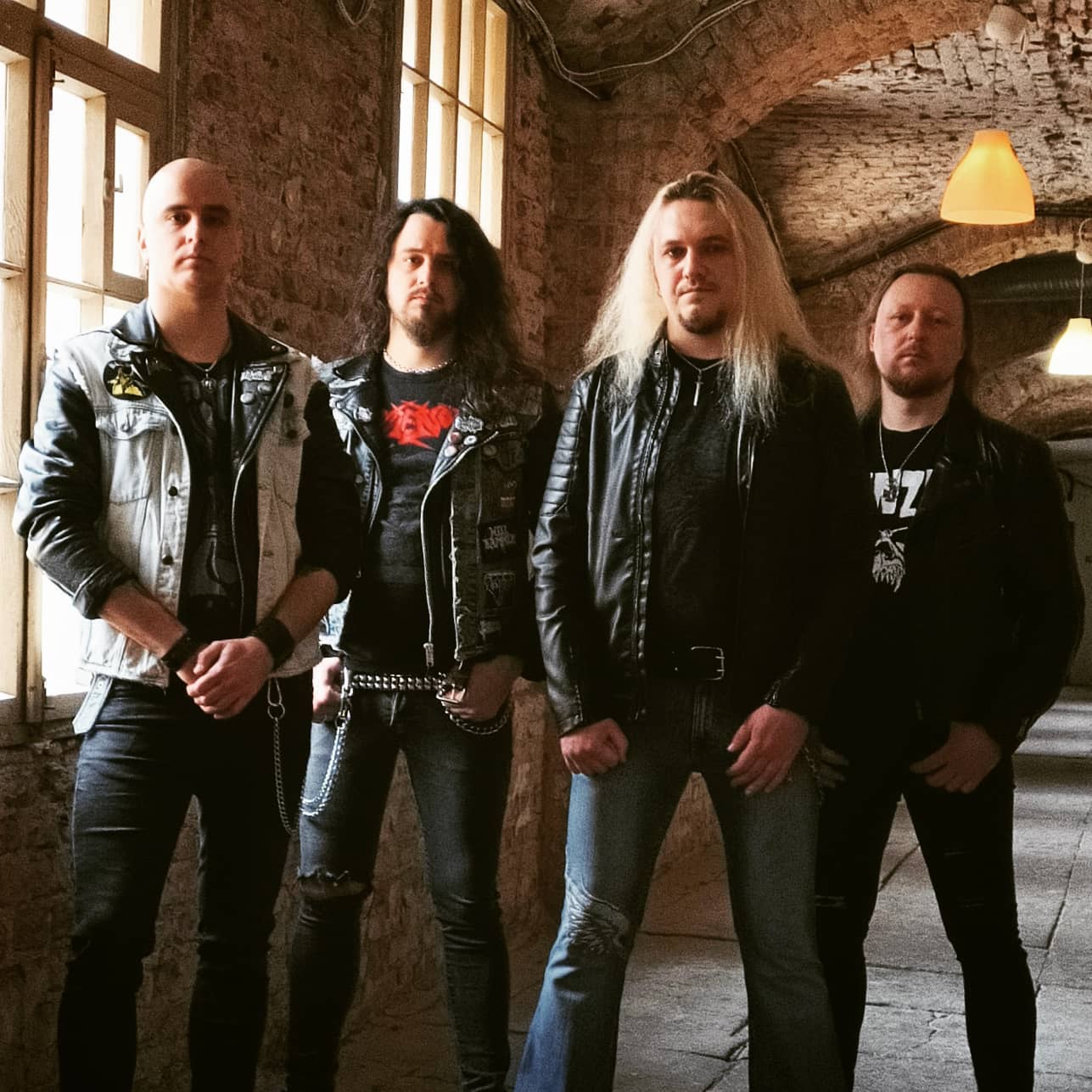 Your music style is Heavy Metal. Which are your main influences (Favourite Artists / Bands etc.)
I consider myself as an open-minded metalhead. So my personal musical taste extends far beyond heavy metal. But as a band we're always looking back at the golden age of the genre, the 80s. Our main influences won't be a surprise for you: MAIDEN, different incarnations of SABBATH, DIO, SAXON, DIAMOND HEAD and so on… We also like do dig deep and enjoy listening to such rare bands like SLANDER, SAVAGE, ELIXIR and so on. 70s hard rock is always on our mind as well.
Which things, do you think, a Band should sacrifice in order to succeed? Have you ever sacrificed anything in your life for a better future of your Band?
That's a good question. The band always consists of several members, and it's up to each one of them to decide if anything needs to be sacrificed. Some have families, some don't. So it's quite personal. Being from the part of the world we are coming from, it is impossible for us to make a living on music exclusively. Hence, we're all balancing between being creative, being good at playing our instruments and our families and day jobs. It's not that simple, so I think we're sacrificing something every day, which may be unnoticeable for a regular person. But yeah, those bands. who sacrifice more. have more chances to win than we do. But that guarantees nothing either. To succeed, talent and luck are also the factors that should be present.
Describe your ideal live show as a performance Band. Have you already experienced that?
I'm sure, our ideal show is yet to happen. For me, it would be awesome if we had a packed venue with only 50% of the audience being our fans, and the other 50% being fans of the other band. The challenge of gaining a new audience, turning them into our music always makes a great show. Of course, if everything is smooth on the technical side.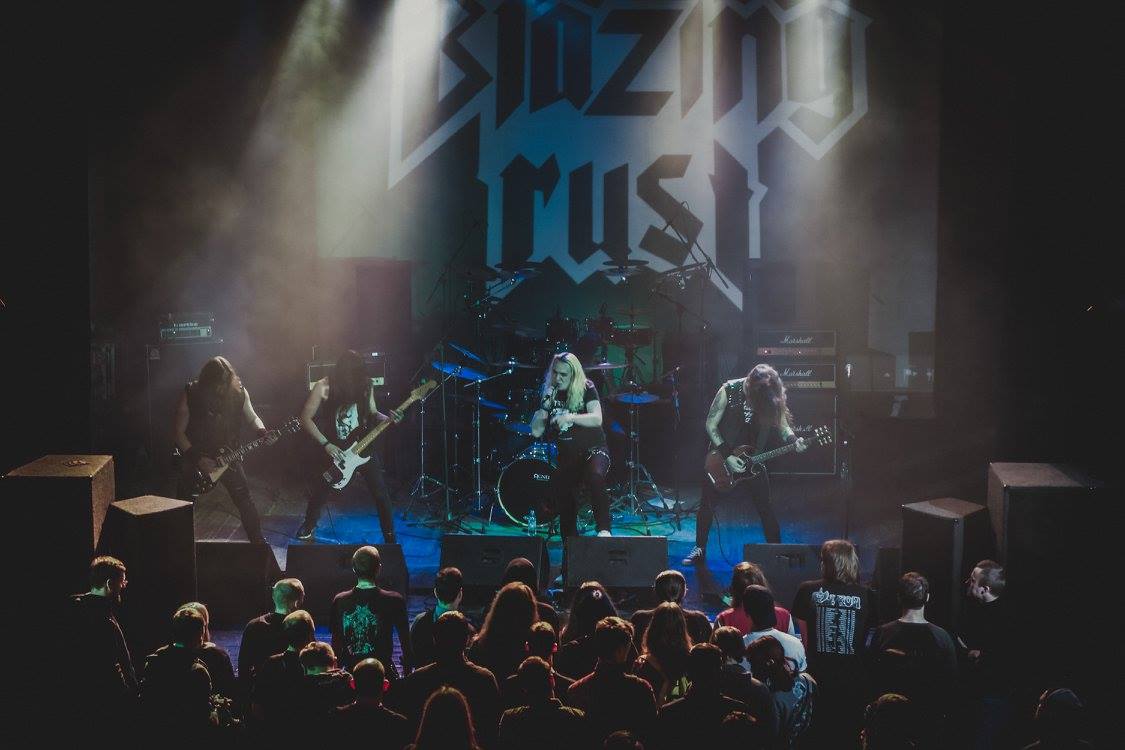 Which attributes, do you think, that a new Heavy Metal Band should have in order to gain identity and be unique?
It's hard to say. I always cherish the melody and hooks, especially if we're speaking about heavy metal in its traditional form. The more each member of the band pays attention to the details of his playing, inherent tricks he usually uses, the more the band itself will be unique. You can't just say "Guys, let's be unique". It should come naturally.
Do you believe that Bandcamp and other Digital Platforms help the new Heavy Metal Bands? Which, do you think, is the ideal way for a Band to promote its work?
You know, there is a certain group of music fans that are browsing Bandcamp, searching for some obscure or underground bands. And this is cool. Bandcamp is a great platform that combines a streaming service and your merch store. So I would like to thank all the Bandcamp geeks who support the underground scene!
Tell us a few things about the New Underground Metal Scene in Russia (Bands, Fanzines, Webzines, Metal Clubs etc.)
I really can't say we currently have a real New Underground Metal Scene. Saying this would be pathetic. The metal movement is still very weak here overall. There's a lot of great bands and musicians. Some bands are known abroad, some even get a chance to tour Europe, Asia or even America. But I really don't see the "new wave" here in Russia. We don't have any metal-only clubs as far as I'm concerned. There are some fanzines and webzines like InRock, Rockcor, Dark City, Headbanger.ru, Hellszine, OM and a few others. But all of them are run by guys from the 90s or early 00s. 18-year olds don't listen to metal anymore. There all into hip-hop with a few exceptions.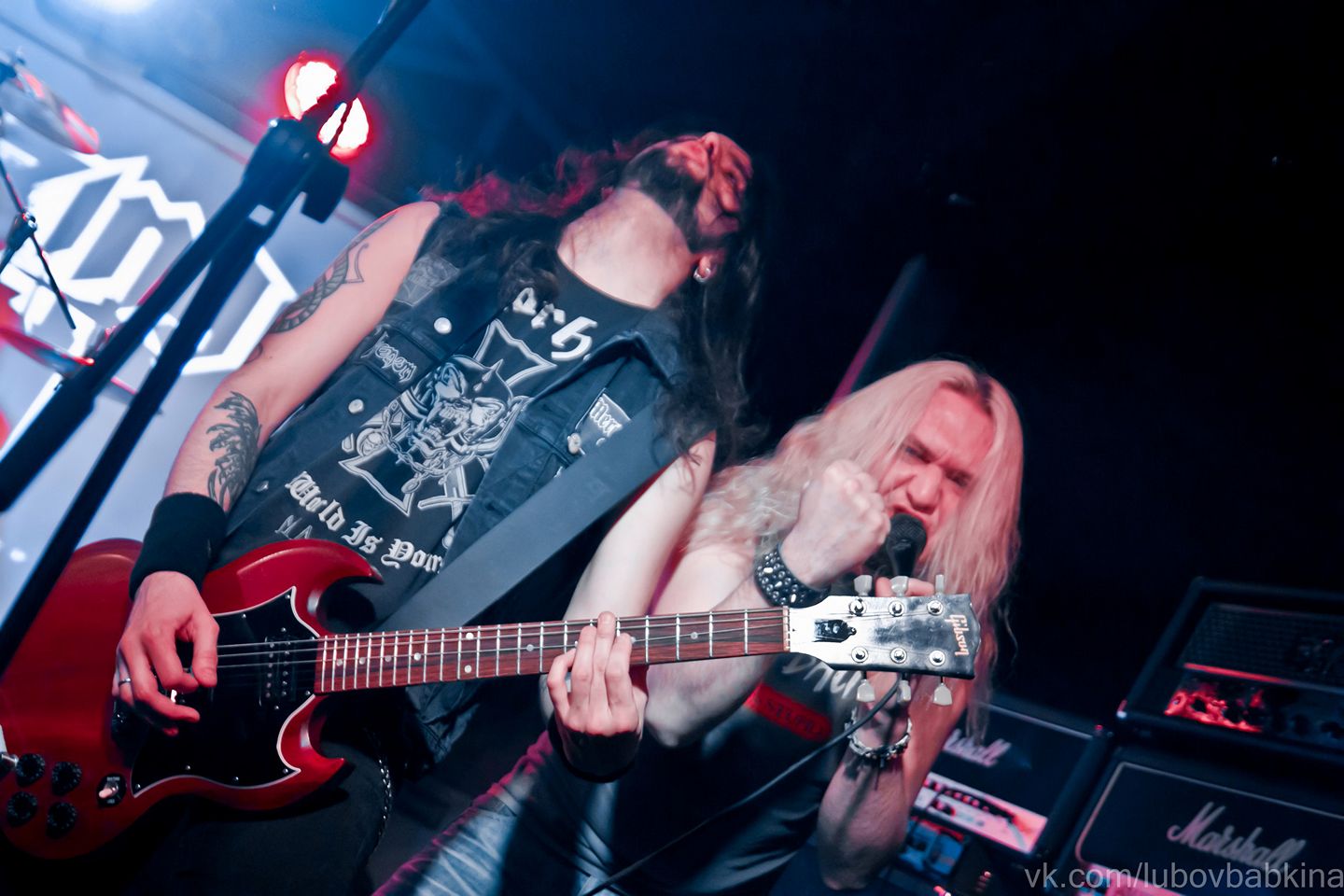 Do you know anything about the Hellenic Metal Scene?
To my shame, I cannot boast of extensive knowledge of the Greek metal scene. ROTTING CHRIST, who are on the same label with us in Russia, come to mind first. I even contributed the label activities with one of their re-releases to some extent. Of course, I know Gus G and the guy, who sings in SPIRITUAL BEGGARS (Apollo Papathanasio). But other than that, my knowledge is quite limited. Could you recommend anyone?
What are your future plans?
Writing and recording some new stuff for our fans. Probably we will take part in a few compilations or tributes. Music video is also on the map.
Thank you very much for your time & Keep up the good work! The closure is yours.
Thanks a lot for the interview! Thanks to all the metal fans all over the world for your love and support. Never give up your dreams and may the spirit of Metal stay with you forever!
By Steve the Filthy Dog.
BLAZING RUST CONTACT:
https://blazingrust.bandcamp.com/
https://www.facebook.com/blazingrust
https://www.instagram.com/blazingrust_band/
https://open.spotify.com/artist/0dZYYMPkBESc01Emid1lQK
https://twitter.com/blazingrust