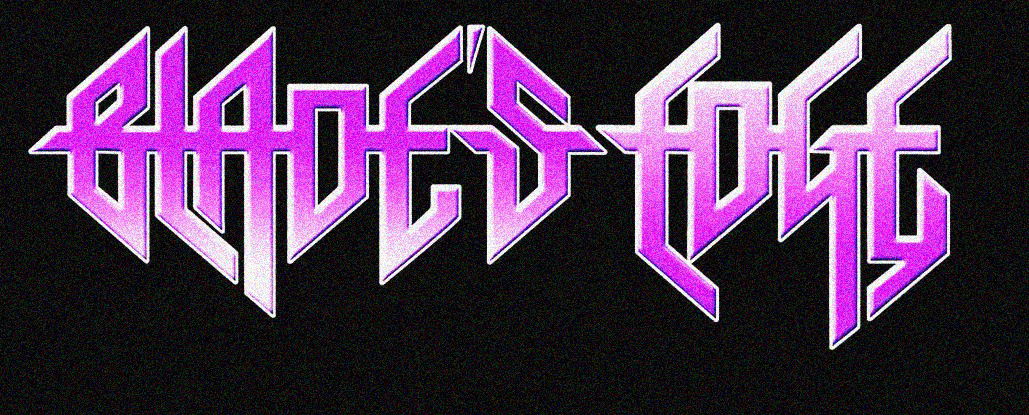 !!!HEAVY METAL FROM ECUADOR!!!
We had a conversation with Sage Zavage. Enjoy!
Welcome to the FILTHY DOGS OF METAL Webzine.
Tell us a few things about BLADE'S EDGE (Members, Starting Year etc).
Blade's Edge was born in 2019. I'm Sage Zavage Founder of the band. Everything was formed from the song "The Nightstalker", which was basically a George Lynch-style guitar riffs on songs like "Unchain The Night" or "Dream Warriors". The plan was of putting together a group where the heavy metal that I've always known would be played. A friend "HeyCabra" was the one who encouraged me to try singing, since in those days I was looking for a vocalist. I recorded a demo titled "There's no better engine than a Broken Heart". Well, time went on and I kept composing and composing, improving more my way of singing and it was when I composed the song "Cry Out"; suddenly reminded me of Joe Elliot from Def Leppard in songs like "Foolin". It was when I started to modulate my voice and well, there it came out hahaha.

You are going to release your EP ''Witch Spells''. Tell us a few things about this project.
"Witch Spells" is a concept mini album; there is basically a conversation with myself where sometimes I mean in the third person. It has 6 songs and a bonus track.The style that encompasses the EP is considered Heavy Metal with some Hard Rock. It was composed and recorded between 2019 and 2020 on Zavage Records, I mean my house Hahahahah. On the cover you can see 3 people, one of which is the witch and the other 2 are the same person.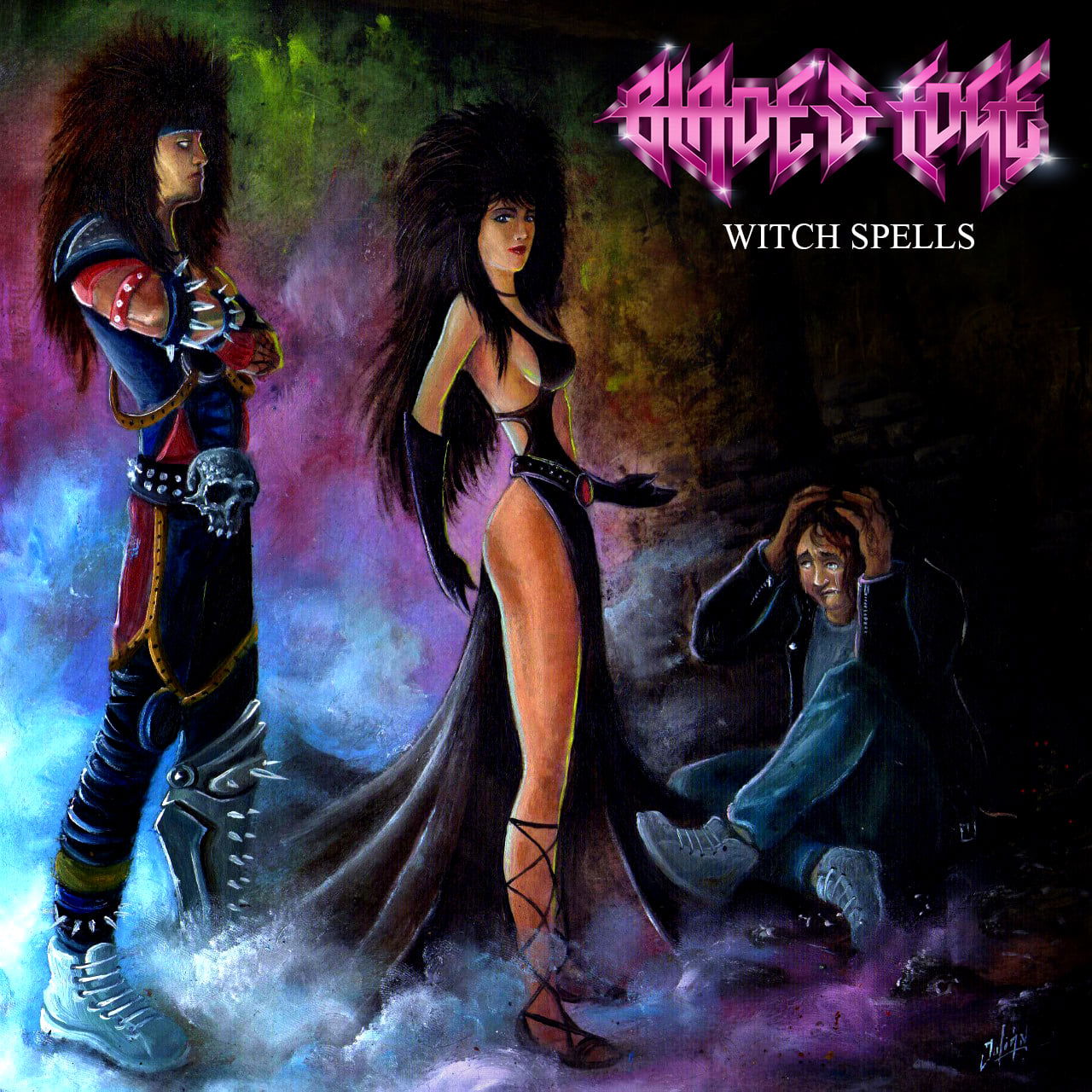 Label or DIY and why?
The production of the EP in physical format will be in charge of the label "Stormspell Records" who will release it in CD format, and Nuclear Nightmare (Ecuador) and Rocketz Records (Brazil) are in tape format.
Do you prefer Vinyl, Tape, CD or Digital Format and why is that?
I like Vinyls, especially those of Ozzy Osbourne, but I consider that it is not essential to listen in this format or tapes. In the end it is the same product but, of course, it is always nice to have it. It´s great to see the brochures, pictures and all that information that is often lost in digital. And of course, I hope Blade's Edge can release vinyl.
Your music style is Heavy Metal. Which are your main influences (Favourite Artists / Bands etc.)
My main influences are Ozzy, Ratt, Def Leppard, Motley, Dokken, Lizzy Borden, White Lion, Rata Blanca, Iron Maiden, Judas Priest. New bands like Sabire, Skull Fist, Stallion. And well, I will always say it, "my father is my greatest influence". He was the one who made me grow up listening to all that music.
Which things, do you think, a Band should sacrifice in order to succeed? Have you ever sacrificed anything in your life for a better future of your Band?
Well, it just me haha, I do not depend on other members, which I think has given me the possibility of making music the way I want without waiting for the opinion of the other members. And regarding what they should sacrifice mmmm, I do not know. Each person should be clear about their priorities; if your band is your priority, you must give it the place it deserves, but if it is something like just spending the time it is fine too.
Describe your ideal live show as a performance Band. Have you already experienced that?
It would be on a stage like "Ozzy Osbourne live in Salt Lake City 1984" with the stage decorated with the theme, smoke machines, and even shows like Lizzy Borden in "Psychopath".
Which attributes, do you think, that a new Heavy Metal Band should have in order to gain identity and be unique?
Keep the essence, innovate with ideas that are out of the ordinary. And of course, dedicate time and experiment.
Do you believe that Bandcamp and other Digital Platforms help the new Heavy Metal Bands? Which, do you think, is the ideal way for a Band to promote its work?
Yes of course we are already in a time where if you are not there you do not exist, it is the truth.

Tell us a few things about the New Underground Metal Scene in Ecuador (Bands, Fanzines, Webzines, Metal Clubs etc.)
I think it can be improved a lot. One of my goals is to help bands as a producer. Bands need a producer to guide them both as for the composition of repertoire and production.

Do you know anything about the Hellenic Metal Scene?
Not really.

What are your future plans?
I will take out the full-length album. I already have the demos done even for a 2nd album, but my plan for this first full-length album is to choose the songs and make it balanced, because it wouldn't fill an album with only "tupatupatupa" hahaha. The cover is already being developed and well, now I am thinking about the sound design.

Thank you very much for your time & Keep up the good work! The closure is yours.
Thank you very much for this interview and if you read this I thank you. This is just the beginning.

By Steve the Filthy Dog.
BLADE'S EDGE CONTACT:
https://www.facebook.com/Blades-Edge-318725309023310/
https://www.instagram.com/blades.edge/