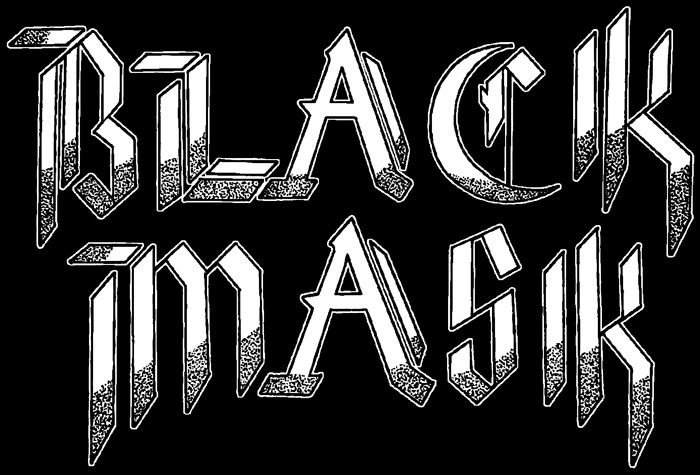 !!!HEAVY METAL FROM MEXICO!!!
Welcome to the FILTHY DOGS OF METAL Webzine.
Tell us a few things about BLACK MASK (Members, Starting Year etc).
Black Mask is a band from Mexico City and the State of Mexico that was formed at the end of October 2019. The idea comes from Isaac A. Wild, founder and guitarist of the band, who came with the idea of creating a Heavy Metal band with a female voice. He was looking for an eighties style similar to Original Sin, ACID, Warlock and Bitch. It started with three members: Isaac Wild on guitar, Fausto Jiménez on bass, and Liz "Riot" on vocals. Later the lineup underwent some changes, Fausto left and Andy Slaughter (Guitar), Philthy Lynott (bass) and Omar Caballero (drums) joined the band.
You have recently released your demo ''Warriors Of The Night''. What is the Feedback from your audience as well as from the Press?
The feedback from the people and the Press has been very favorable. Many people have supported us by sharing our music. This certainly encourages us to continue creating Heavy Metal.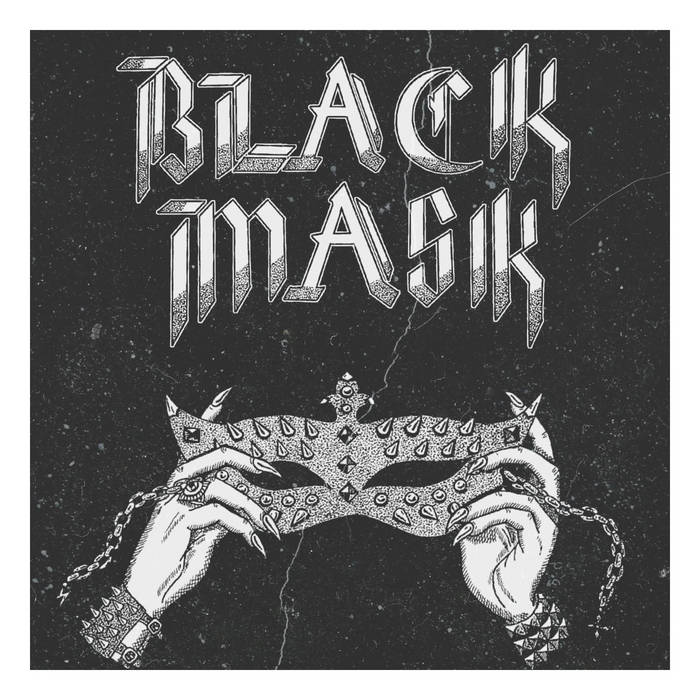 Label or DIY and why?
Both of them! Sometimes you need to do it yourself or sometimes you need a label; It depends on the situation. However, we believe that making music is up to the band so the band should also own their own recordings, BUT labels are very necessary to have a good distribution. We think that teamwork between the band and the label is needed to achieve the goals and create a strong relationship.

Do you prefer Vinyl, Tape, CD or Digital Format and why is that?
Vinyl is the king of formats! Tape is back with great force, CD is perhaps the most popular format and digital format is the new thing. We have our personal preferences and even though at the moment our demo is available on tape and Bandcamp, the future idea is to offer different formats so that people that listen to our music can choose the one they prefer. The most important thing is the music!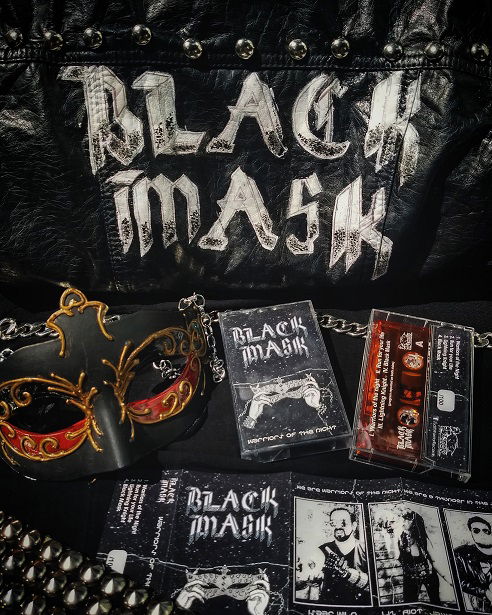 Your music style is Heavy Metal. Which are your main influences (Favourite Artists / Bands etc.)
We could name a lot of bands but in this case we choose Taist Of Iron, Chastain, Black Knight, Warlock, Bitch, Hellion, Detente, etc, etc.
Which things, do you think, a Band should sacrifice in order to succeed? Have you ever sacrificed anything in your life for a better future of your Band?
Time is definitely one of the things you "sacrifice" when you're in a band. It takes time to write songs, rehearse, record, etc. However, we would not call it "sacrifice", it is an investment and what we get from this investment is the satisfaction of doing what we love. On the other hand, in the monetary part there is always a sacrifice... haha; especially with this whole situation. These two are the things that almost all bands sacrifice and we are not the exception.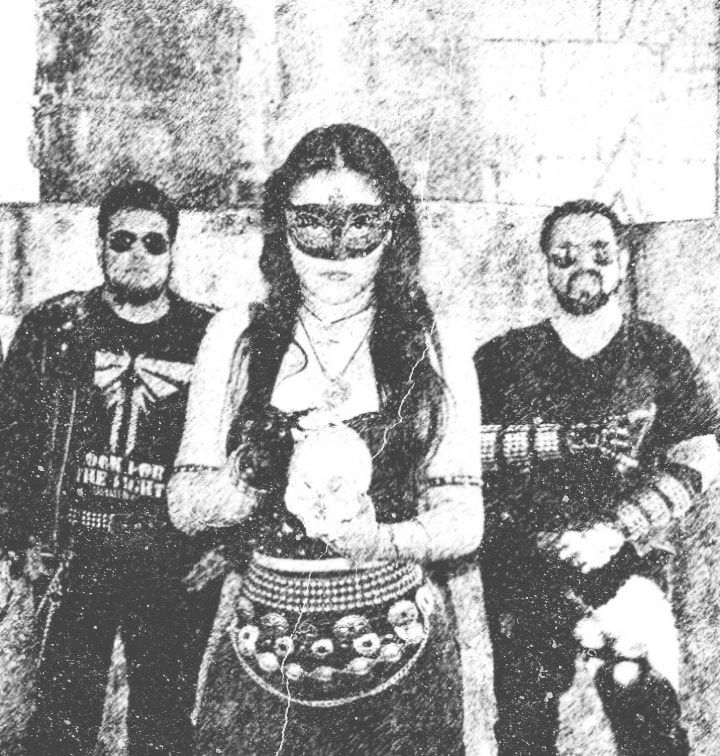 Describe your ideal live show as a performance Band. Have you already experienced that?
Unfortunately we have not yet managed to play live but what we intend to do is a heavy show with a theatrical touch; we want to integrate different elements little by little. All this linked to the theme of a song, but without losing sight of the fact that we are a very direct and frontal band. Regarding our ideal live show, well... that would be any show where there are people who really enjoy the music of Black Mask!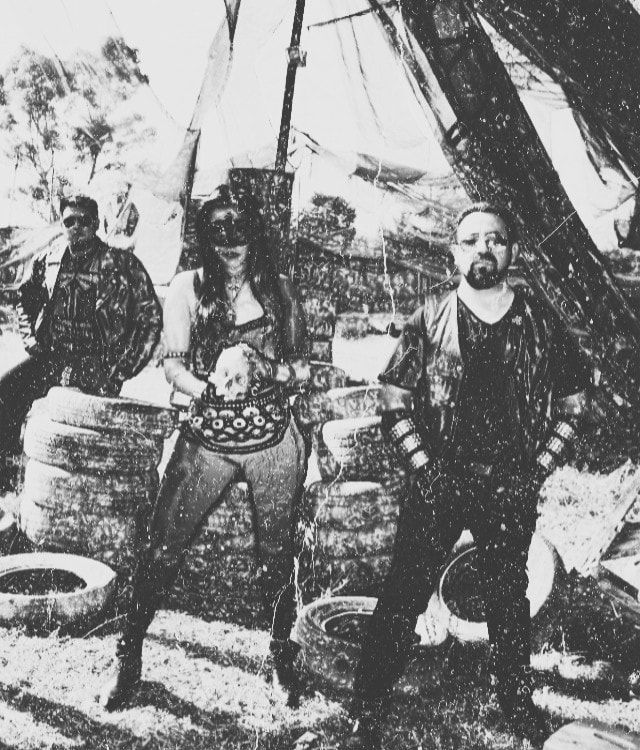 Which attributes, do you think, that a new Heavy Metal Band should have in order to gain identity and be unique?
You should only care about staying true to yourself, and your individual way to express yourself artistically, heavy metal is a genre driven by passion, and if you are passionate in your craft, for sure you'll mark a difference.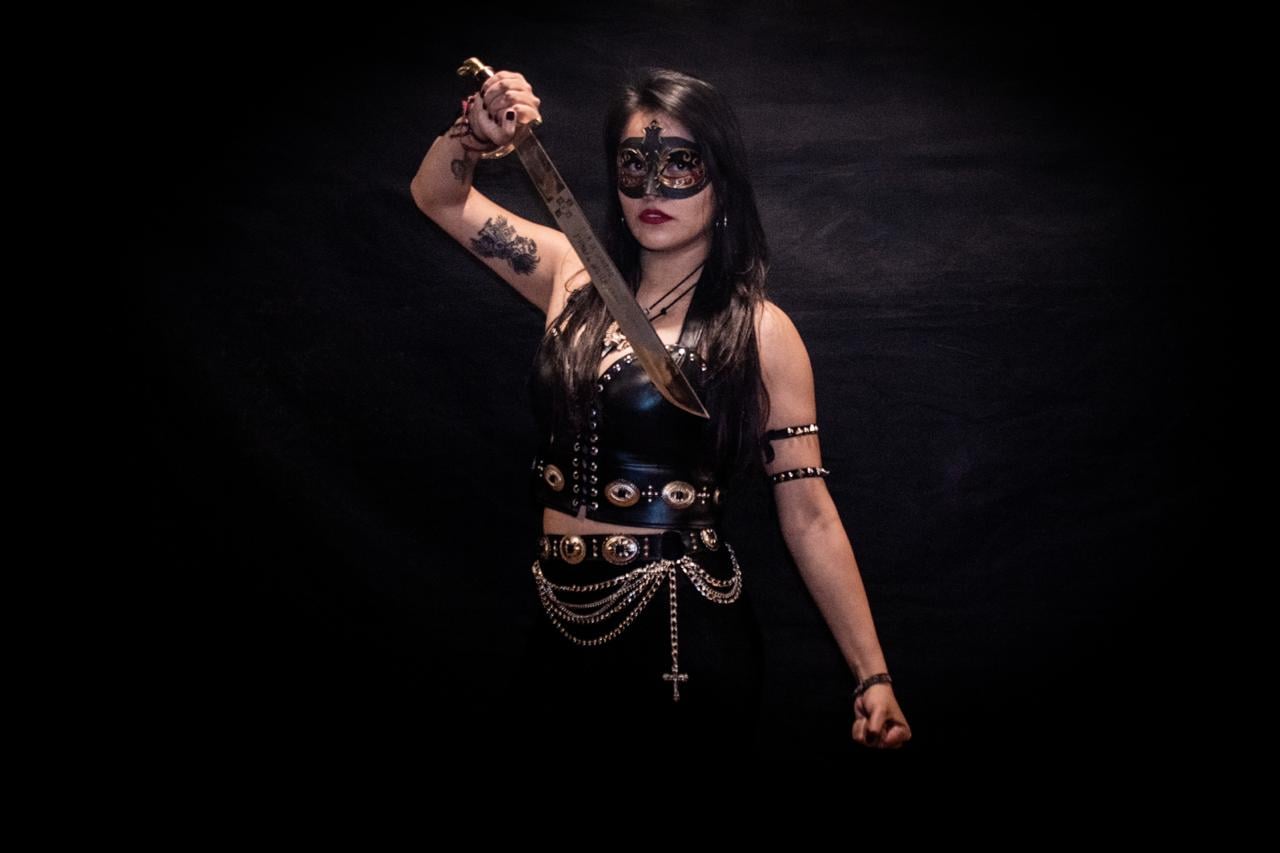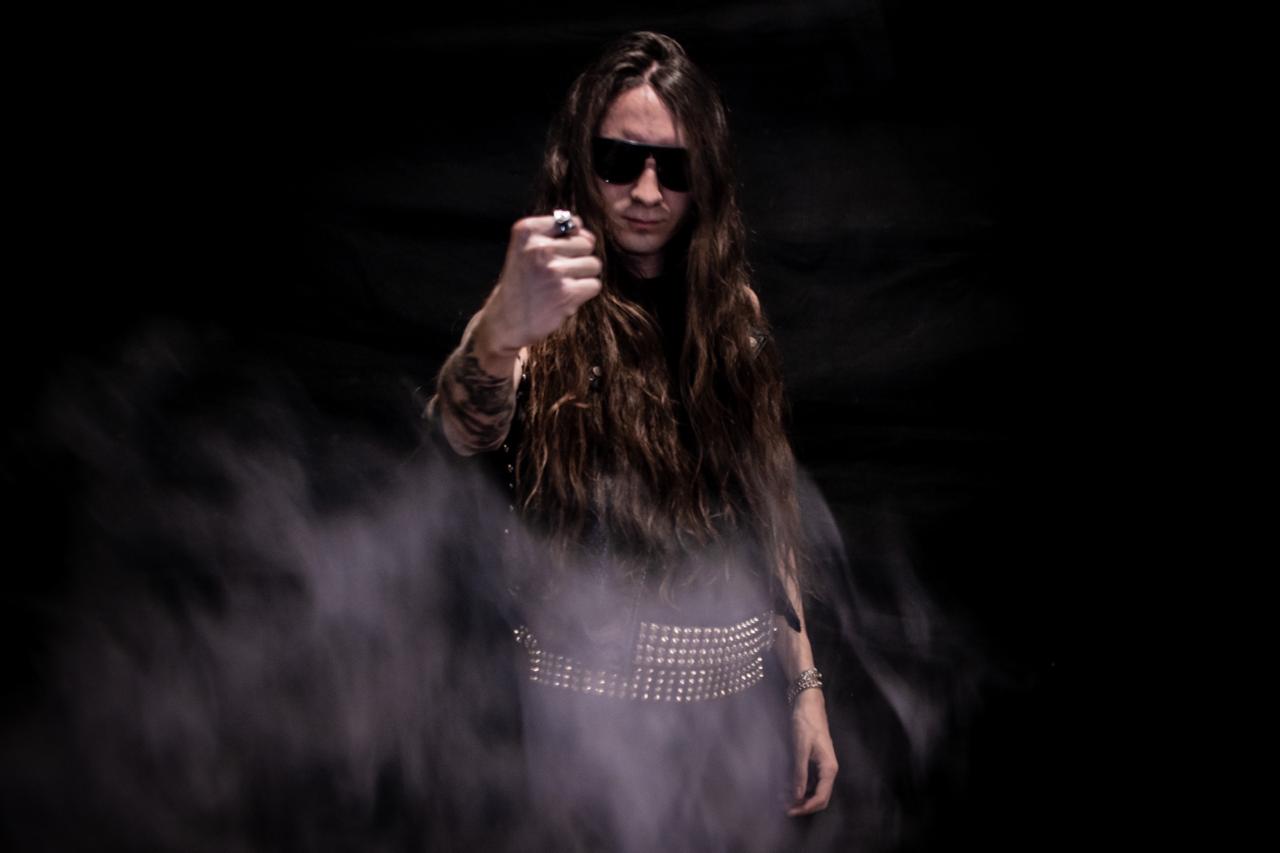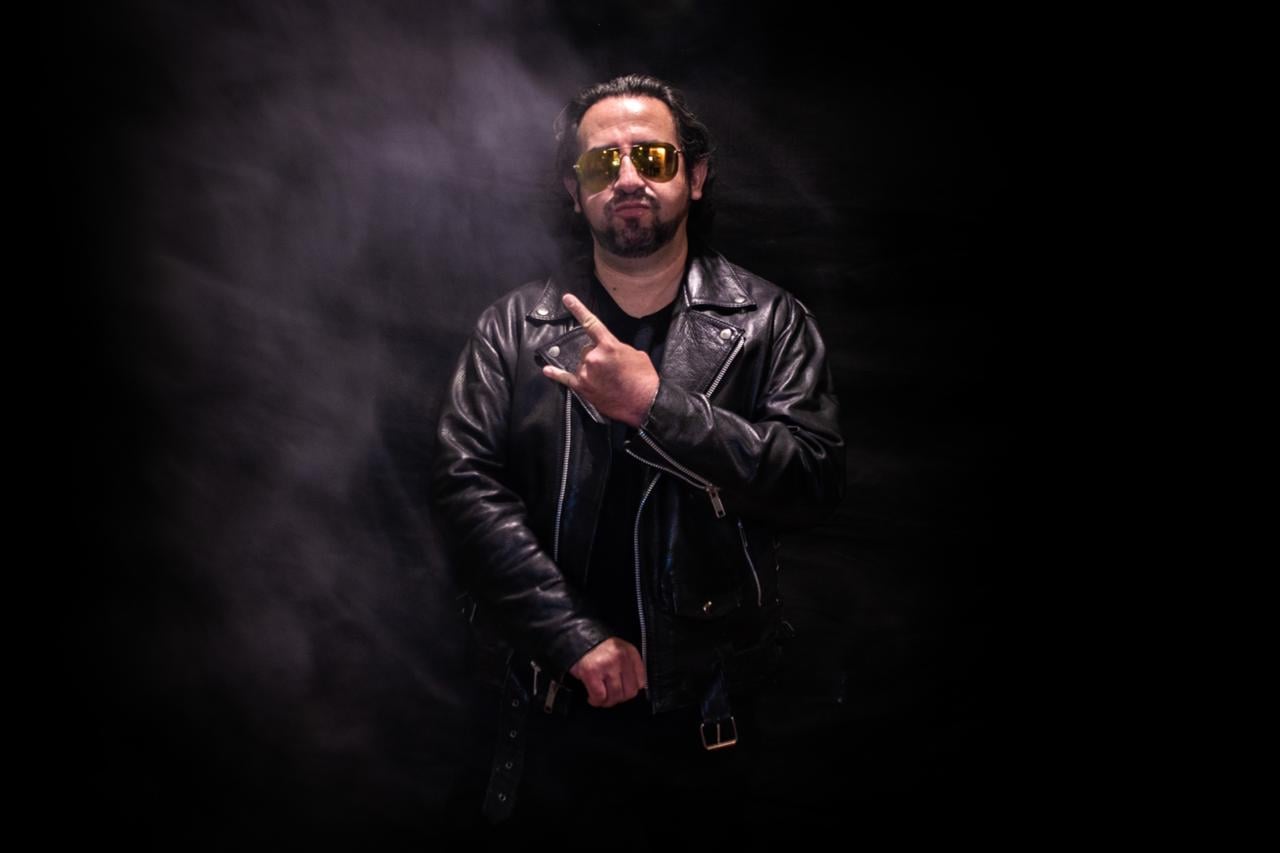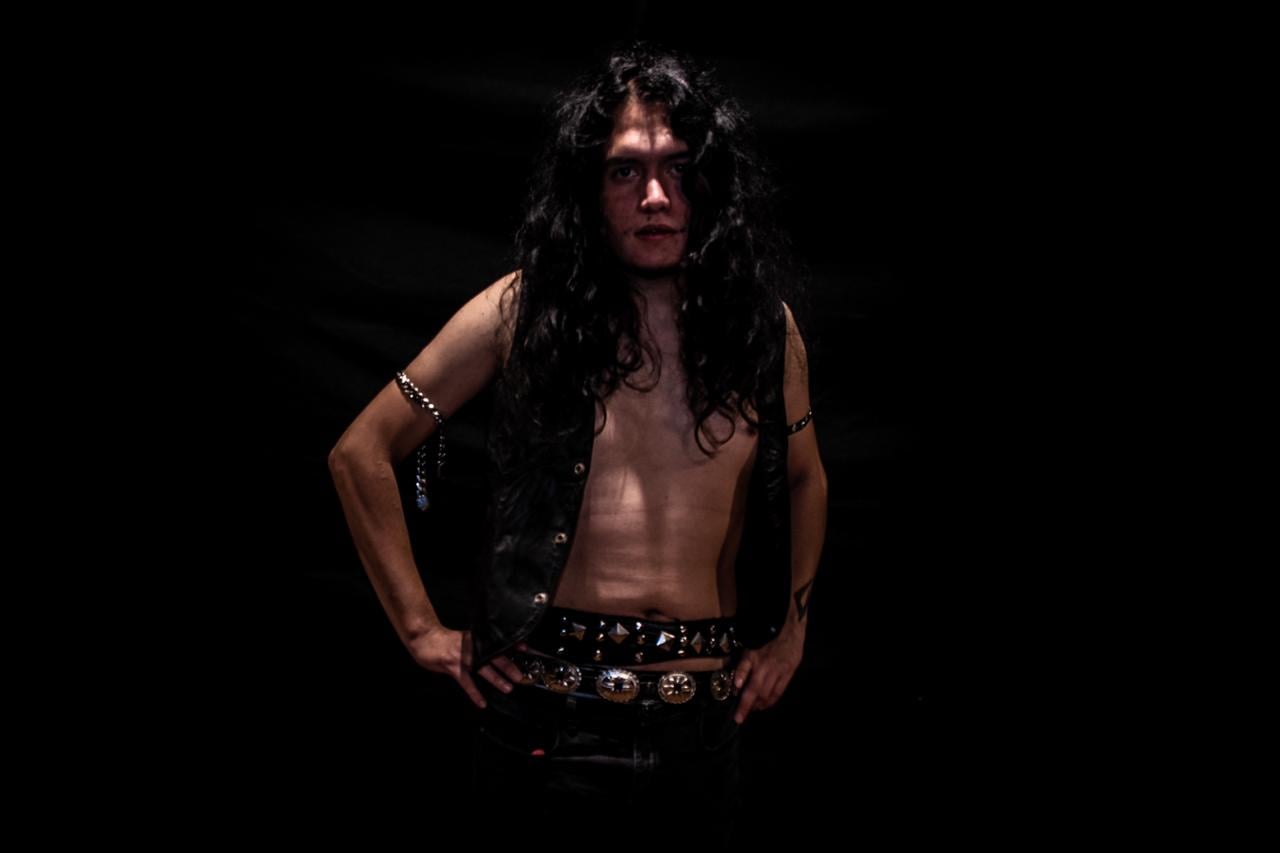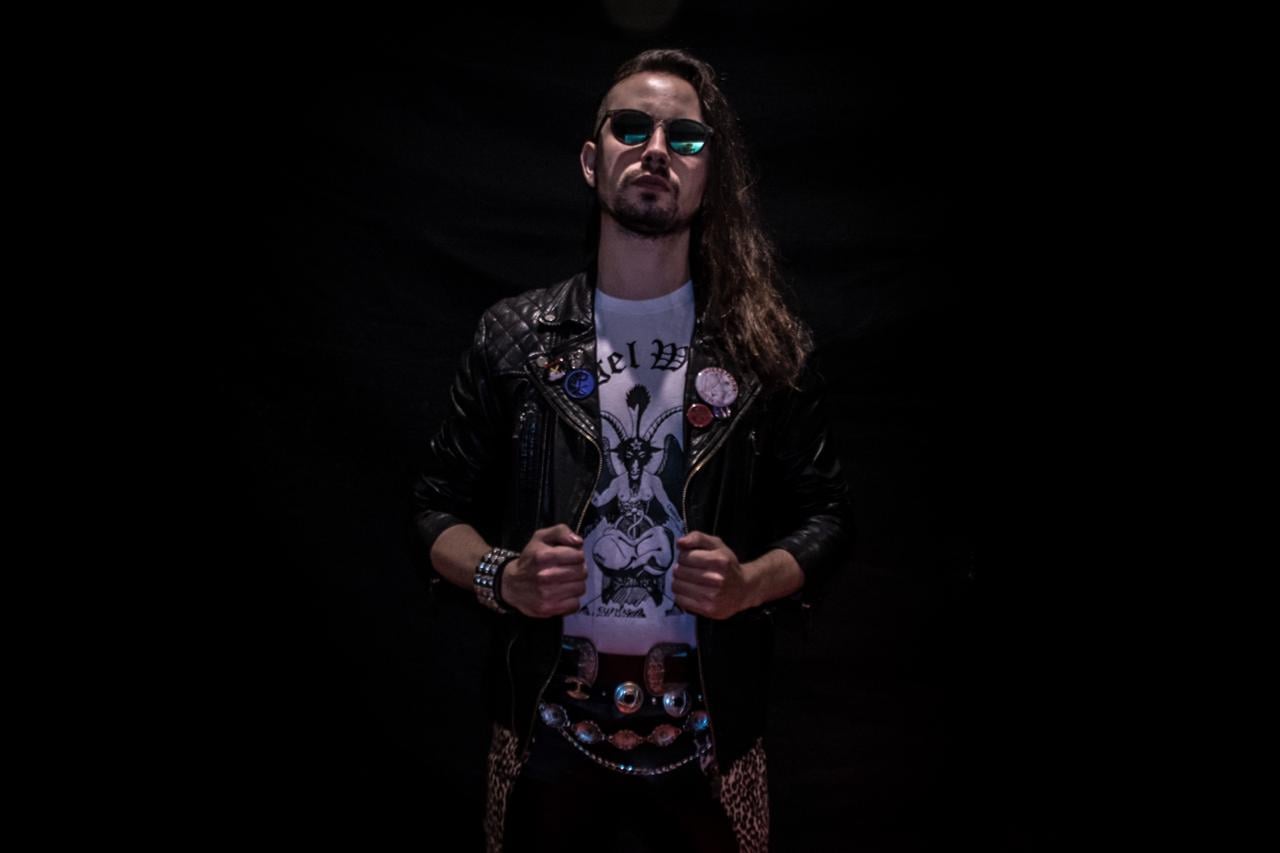 Do you believe that Bandcamp and other Digital Platforms help the new Heavy Metal Bands? Which, do you think, is the ideal way for a Band to promote its work?
Yes, they do! Although we are in favor of the physical format, we know that the world changes and we adapt to the digital world so with that we are sure that Black Mask reaches everywhere. For the second question, we think it depends a lot on where the band wants to go. Nowadays there are different ways to get known, especially now that we have the internet; you pay and everything is done, distribution everywhere. However, we also believe that the best and most honest way to make yourself known is through the people who listen to your music; from mouth to mouth. If someone likes our music, they will share it and so on. For us that is the ideal way!

Tell us a few things about the New Underground Metal Scene in Mexico (Bands, Fanzines, Webzines, Metal Clubs etc.)
I think it would take us more than one page to write about the Mexican metal scene. In Mexico, Death, Thrash and Black are the ones that reign; Gilgamesh, Hacavitz, Mortuary, R'lyeh, Satan's Cross, Raped God 666, Profanator and Venemous are some current bands that we can highlight and of which we consider fans ourselves. However, Heavy Metal has been growing and this has resulted in new very good Mexican heavy metal bands coming out: Thundergrave, The Ripper, or Hellmidian are some that we can name now.
Regarding fanzines, there are a few which are definitely worth checking out like "Lucifer's Mirror", "Under Fire" or "On Parole"; you can find versions in english of all of them. There are some books as well like "From Hades to Valhalla", "Black Metal'' or "Cry out for Metal" which were published in the last years. Some YouTube channels, radio programs and Facebook pages such as Latin American Metal Rarities, Heavy Metal Tyrants, Metal Evilution and Mazacreando Tus Oidos are also worth checking out.
About places, well… there are a lot of bars where you can enjoy hard/heavy music and some venues that are historical in the Mexican metal scene like "El Circo Volador" or "Multiforo Cultural Alicia". Festivals are also strong over here: Total Death Over Mexico, Hell and Heaven and Mexico Metal Fest are some of them.

Do you know anything about the Hellenic Metal Scene?
For sure! The Greek scene is well known around the world. Good bands always come out of there. Who doesn't know Socrates or the mighty Aphrodite's Child! Thanatos Inc, Danger Cross, Exoristoi, Northwind, Flames, Vice Human, Vavel or two well known bands which I could say I'm a big fan of: Macabre Omen and Rotting Christ! And We can't forget Kostas Karamitroudis! Curious fact! In Mexico, the Greek band Spitfire was released in 1987 with their album "First Attack", being available in record stores without importing it, although there were few copies, today it is a cult album and sought-after by collectors. Thanks for reminding us how good Greek metal is. Time to give it a listen!
What are your future plans?
Finish the songs that will come on our first album so we can get into the studio at the end of March. They are almost ready! We just need to give them a few finishing touches and we also hope that as soon as this whole situation is controlled, we can play live anywhere we are invited.
Thank you very much for your time & Keep up the good work! The closure is yours.
Thank you for taking the time to listen to Black Mask's music and for the interview. We are very excited and anxious for this to end so that we can play live. A hug to everyone who makes Filthy Dogs Of Metal and to all the metal maniacs in Greece.We are Warriors of the night, We are Black Mask!
By Steve the Filthy Dog.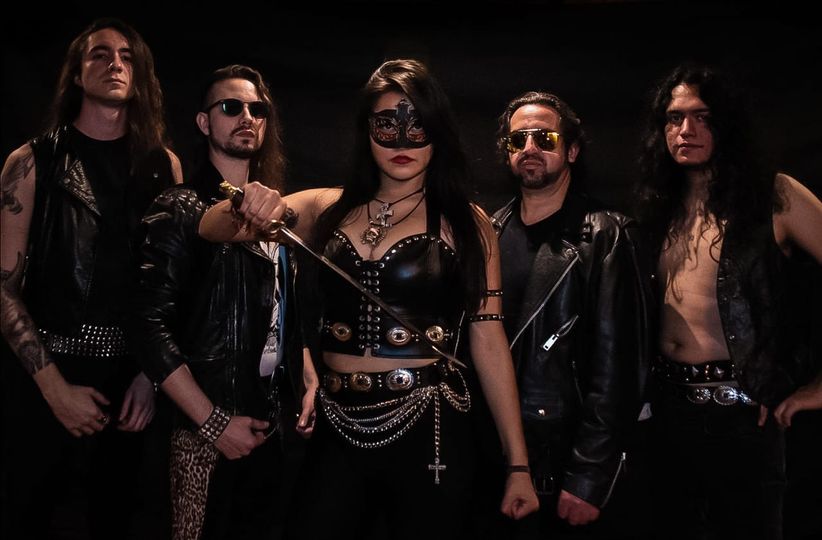 BLACK MASK CONTACT:
https://blackmaskmx.bandcamp.com/releases
https://www.facebook.com/BlackMaskMX/
https://www.instagram.com/blackmask.mx/?igshid=z68i2qwgqnnv