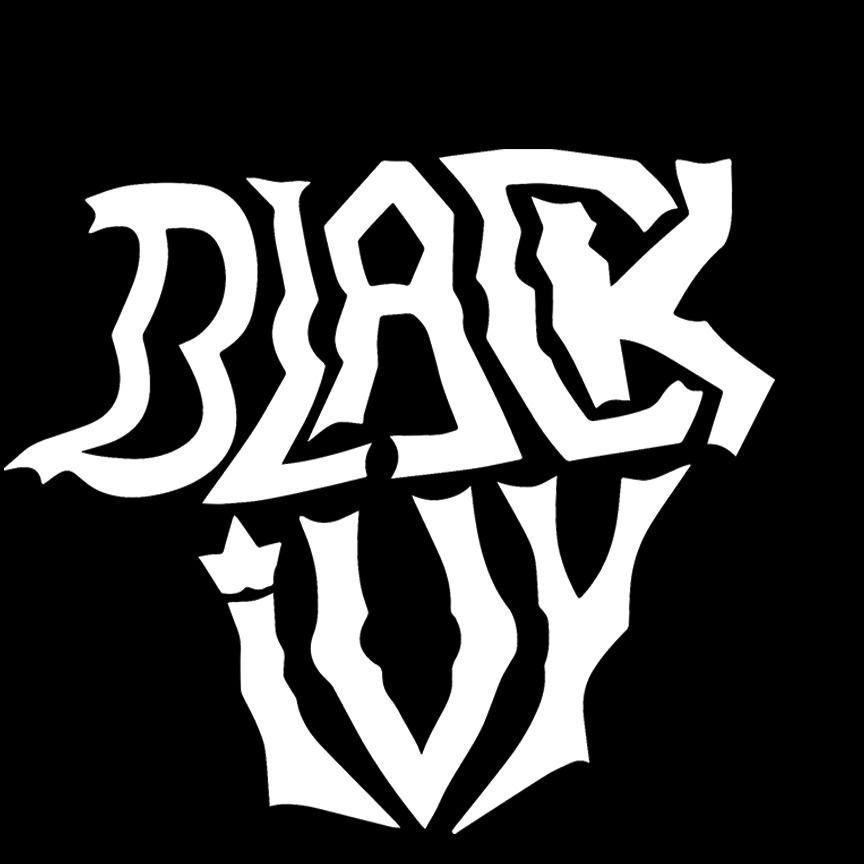 !!!HEAVY METAL FROM SLOVENIA!!!
We had a conversation with BLACK IVY. Enjoy!
Welcome to the FILTHY DOGS OF METAL Webzine.
1. Tell us a few things about BLACK IVY (Members, Starting Year etc).
We formed in April 2018, as a heavy metal band with the purpose of making our own music. Our plans came true last year when we started playing gigs and released our first EP "Trapped In Delirium". Our members are: Lovro Bizjak (vocals), Tevž Sedmak (rhythm guitar), Tine Baša (lead guitar), Luka Hrvatin (bass) and Luka Zadel (drums). We are all between 18 and 20 years old.
2. In 2019 you released your EP ''Trapped In Delirium''. What is the Feedback from your audience as well as from the Press?
The feedback on our EP was very positive and it makes us really happy seeing people actually enjoying our music.
3. Label or DIY and why?
We prefer to do things DIY. We don't think that having a record label is necessary for the success of the band and you can do everything the way you want it. However, our CDs were made by Narcoleptica Productions - an amazing underground label.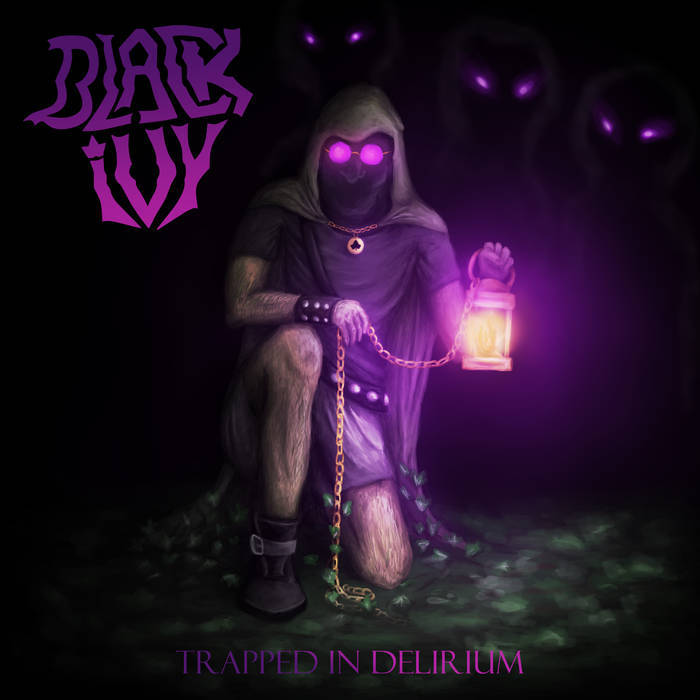 4. Do you prefer Vinyl, Tape, CD or Digital Format and why is that?
Tapes and vinyls are old school and we like that. On the other hand, CDs and digital are more popular these days and are better for promoting the band.
5. Your music style is Heavy Metal. Which are your main influences (Favourite Artists / Bands etc.)
Our influences come from a bunch of different styles and artists, but some of the bands that we all enjoy include Iron Maiden, Black Sabbath, Judas Priest, Venom and many more.
6. Which things, do you think, a Band should sacrifice in order to succeed? Have you ever sacrificed anything in your life for a better future of your Band?
If a band wants to succeed, its member should dedicate some of their free time to writing riffs, lyrics, etc. Yes, not getting drunk before the show was one of the things we sacrificed for "a better future".
7. Describe your ideal live show as a performance Band. Have you already experienced that?
As great as big stages are, we prefer playing in smaller rock/metal clubs, because it lets you get closer to your fans and interact with them. Our favourite gig so far was at a bar called Rok.si and it involved all of the things we like - great place, amazing fans and beer. It was amazing.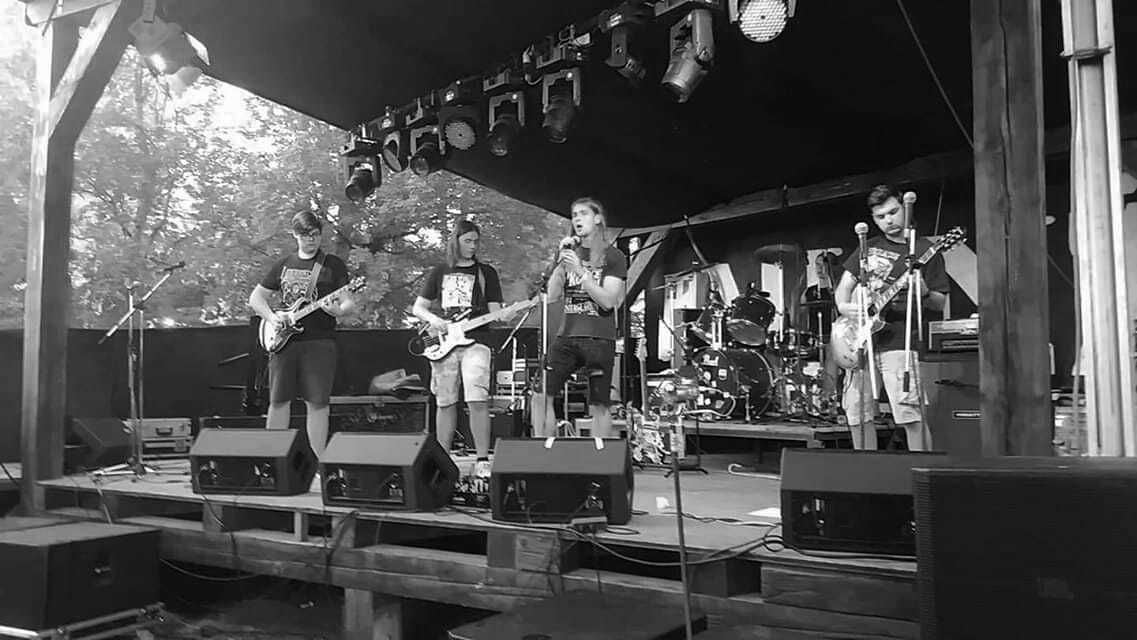 8. Which attributes, do you think, that a new Heavy Metal Band should have in order to gain identity and be unique?
Unique live performances, great songs and the courage to try new things.
9. Do you believe that Bandcamp and other Digital Platforms help the new Heavy Metal Bands? Which, do you think, is the ideal way for a Band to promote its work?
Yes. Sites like Bandcamp, Youtube, etc. and interviews like this one help a lot. Live gigs also play a huge role in making a band well known.
10. Tell us a few things about the New Underground Metal Scene in Slovenia (Bands, Fanzines, Webzines, Metal Clubs etc.)
Slovenian underground metal scene is very lively, diverse and especially very friendly and well connected. There are too many Slovenian bands we would like to mention, but some of our favourites are Vigilance (blackened heavy metal), Challenger (heavy metal) and Sarcasm (speed/thrash metal). Some of the places we enjoy are MKNŽ, MCP, Kontejnr and many more.

11. Do you know anything about the Hellenic Metal Scene?
We don't know much about your metal scene. We are familiar with some of the bigger bands, such as Rotting Christ, but that's pretty much it.
12. What are your future plans?
We are working on some new songs and are planning a new release within 1 or 2 years, until then we are going to keep the band relevant with some gigs.
13. Thank you very much for your time & Keep up the good work! The closure is yours.
Thank you for your time! We would like to encourage all fellow fresh metal bands to keep on playing! You can listen to our EP "Trapped In Delirium" on our Bandcamp for free. If you are interested in a CD, feel free to contact us on any of our social media. Cheers!
By Steve the Filthy Dog.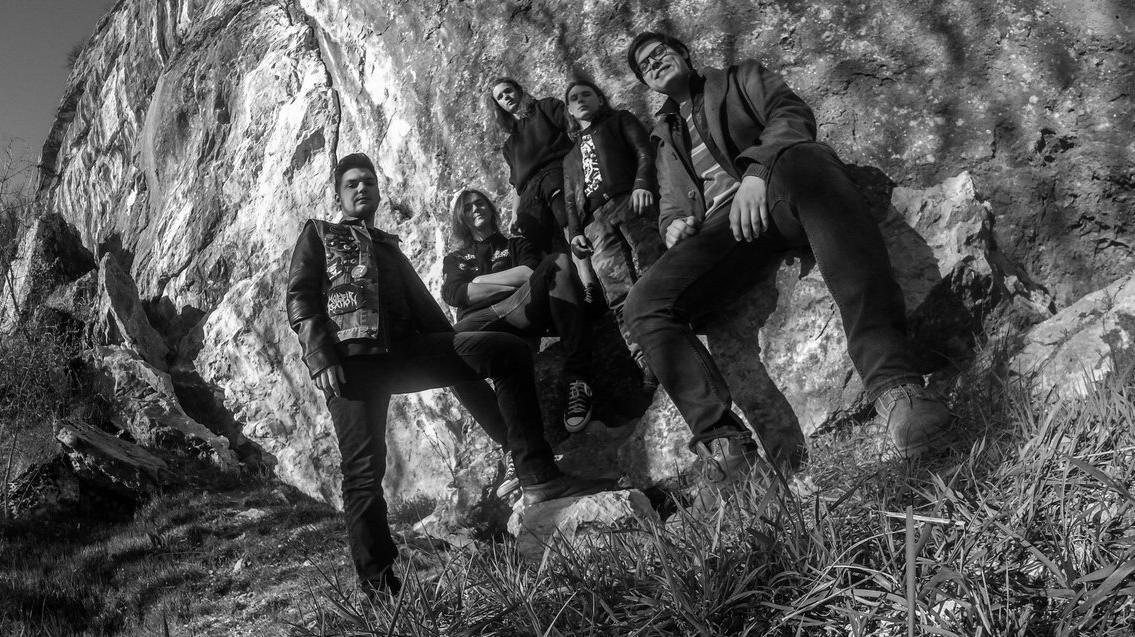 BLACK IVY CONTACT:
https://blackivy1.bandcamp.com/releases