We had a conversation with BATTLE BORN.Enjoy!
Welcome to the FILTHY DOGS OF METAL Webzine.
1. Tell us a few things about BATTLE BORN (Members, Starting Year etc).
Battle Born started in 2018 when we were taking the 1,000km journey back from Wacken to our homeland. We were all frustrated that we had to wait another year to attend the home of Metal and so we wrote a song about "bringing Metal back" with us. We all love The Elder Scrolls so we decided to write it from the point of view of the Nords of Skyrim. It was that moment that Battle Born was made.
2. You are going to release your new debut EP. Tell us a few things about this project.
It's been a real labour of love, and a surprisingly collaborative process. A lot of passion, honesty and cooperation has gone into this particular quest. Many songs entered the arena besides the five on the EP - some fell in battle, some will rise victorious another day. The five we're releasing now are absolutely the best snapshot of what we want to achieve as a band at this point in time.
3. Label or DIY and why?
We wanted to release our debut EP ourselves; by doing it independently we've had control over every step of the process, and that will make any success we have an achievement that's entirely our own. We also felt that it was important to prove that we have music that can succeed on its own merits, and an independent release means that we have had to put the work in to release that.We think going forward we would be interested in label support if the deal was right. We just hope that the EP impresses labels and fans alike!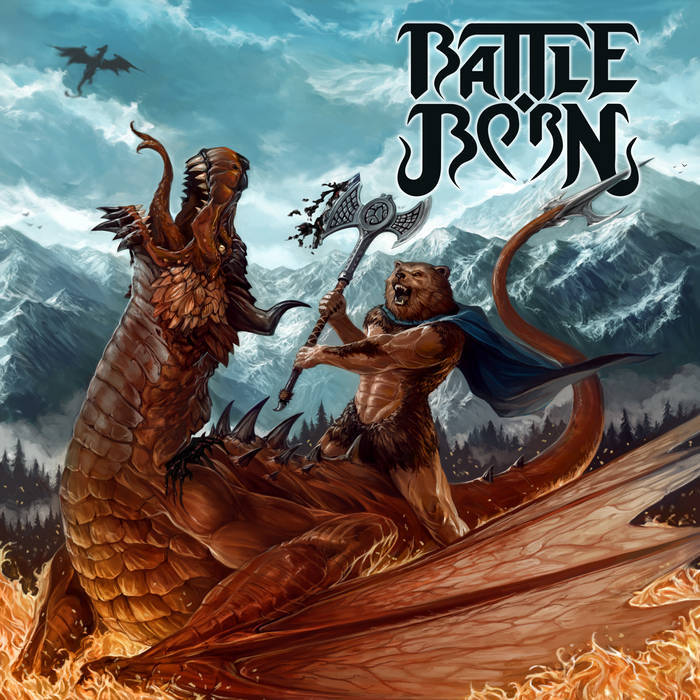 4. Do you prefer Vinyl, Tape, CD or Digital Format and why is that?
Generally we prefer digital for the practicality, but it's hard to overlook the joy of having a physical copy. The thought of holding the Battle Born artwork in your hands, blown up on a nice vinyl gatefold, really does get the blood pumping. It's certainly on our wishlist.
5. Your music style is Power Metal. Which are your main influences (Favourite Artists / Bands etc.)
Battle Born's musical style is very much built around two cores. On one hand, we love the modern Finnish Power Metal scene (e.g. Beast in Black, Dreamtale, Battle Beast) with its flair for flamboyant keyboard leads. On the other hand, and no less important, is our deep-rooted love for more traditional Heavy/Power Metal (e.g. Painkiller-era Judas Priest, Manowar, Blind Guardian) that shines through in the guitar work and overall production.We also love a good 80s power ballad, but you'll have to wait for the full EP to hear our take on one of them!
6. Which things, do you think, a Band should sacrifice in order to succeed? Have you ever sacrificed anything in your life for a better future of your Band?
We've all sacrificed time and money to get this project off the ground, which of course comes at personal expense. Time and money are essential components but you can't just throw them at a project and expect that to give you success. We've had to be wise in our spending in order to get the best out of it.Sacrificing ego is also an important part of making Battle Born work. When one person writes a song we all write a song, and that feeds into a shared celebration if it succeeds and responsibility if it fails. It means we can rely on our combined strengths in everything we do.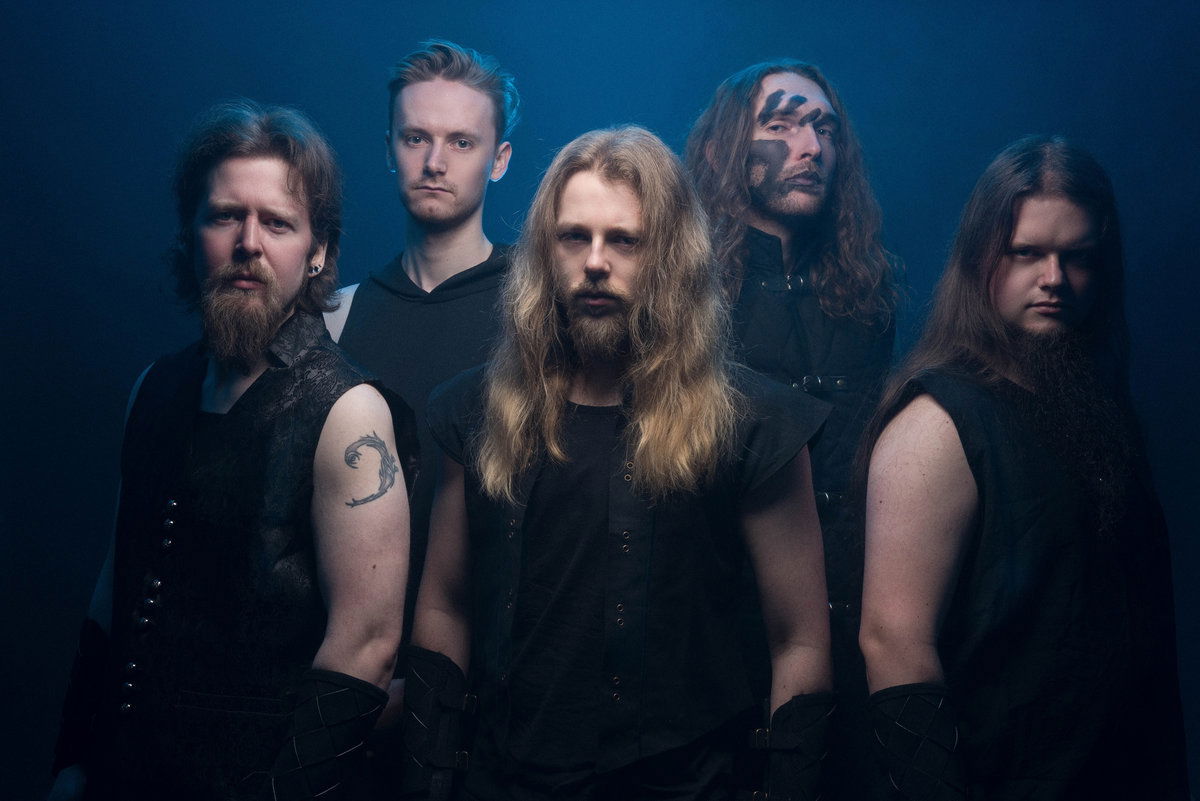 7. Describe your ideal live show as a performance Band. Have you already experienced that?
The ideal live show includes all aspects of performance (lights, sound, presence), but most importantly the band must focus on engaging the audience rather than on themselves. In our opinion this is the difference between an amateur and a professional live performance; you can see that focus from great frontmen like Bruce Dickinson and Dee Snider every time they take to the stage. It takes an ounce of humility to recognise that the audience is the most important part of the live show, but also the confidence in your own abilities to pull it off.
8. Which attributes, do you think, that a new Power Metal Band should have in order to gain identity and be unique?
Some bands worry too much about crafting their own unique musical identity, or finding the one thing that nobody's tried to do before. There are reasons why certain things work well in Power Metal, and it's a mistake to just focus on coming up with new ways to beat the competition. That's the wrong attitude.Anyone who says there's a secret to it is lying; it takes hooks, choruses, and a fiercely guarded commitment to how you want to sound. If you make sure you have enough of that in your recipe then your band's identity will shine through.
9. Do you believe that Bandcamp and other Digital Platforms help the new Metal Bands? Which, do you think, is the ideal way for a Band to promote its work?
It's great that there's such a low barrier to entry now, and new bands don't need to spend thousands of gold pieces before they can make themselves heard. But ultimately there's no substitute for the two things that get people to pay attention: great songs, and a powerful live show.
10. Tell us a few things about the New Underground Metal Scene in UK (Bands, Fanzines, Webzines, Metal Clubs etc.)
The UK Metal underground is full of great people, and great bands with bright futures. We've been active in it for years - under various different projects - and it really warms your heart when you meet those heroes who drive for hours to come to your weekday show on the other side of the country.In terms of UK Power Metal, one band we really look up to is Dream Tröll. You can tell those guys work hard and really give a shit. They're clearly having a lot of fun and not taking things too seriously, but they still never give less than 100% - that's a tough line for any band to walk, but Tröll are sprinting along it. And it sure doesn't hurt that their music keeps getting better and better!
11. Do you know anything about the Hellenic Metal Scene?
Obviously as a Power Metal band, Firewind are a big name in the pantheon! Some of us caught them at Wacken a couple of years ago and they put on a phenomenal show, and our bassist and drummer both shared their first gig experience in 2006 watching Firewind before they even knew each other!For those who love trivia, our guitarist Tom has also played live with the drummer from a Greek thrash band, Domination Inc - they're definitely a band that seem like they're going places, their live show is full of energy.
12. What are your future plans?
Right now we're waiting for the great scourge of our age to lift, much like everyone else. When that day comes, we'll be hitting the road and taking these songs to stages all around Europe. We can't wait to bring the Metal back to all our brothers and sisters, as we emerge together from these months of solitude.
13. Thank you very much for your time & Keep up the good work! The closure is yours.
Guard yourselves well, protect your brothers, and keep the fire alive. We hope to see you soon, as we take the Battle to your town!
By Steve the Filthy Dog.
(Many thanks to Nikos Kesidis for recommending me this band.)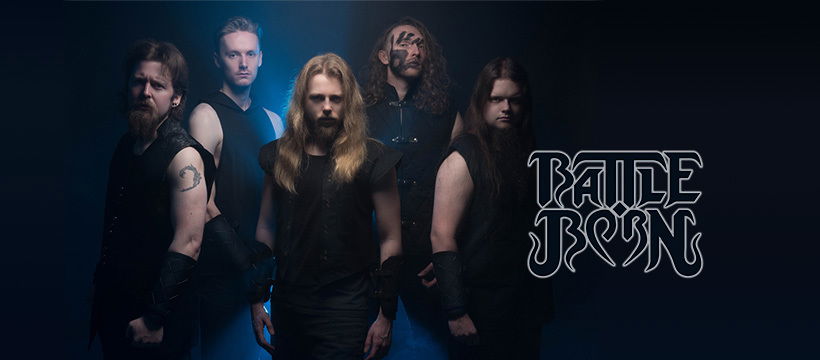 BATTLE BORN CONTACT:
https://battlebornuk.bandcamp.com/releases
https://www.facebook.com/battlebornuk/