!!!MELODIC SCI-FI HARD 'N' HEAVY METAL FROM THE USA!!!
Welcome to the FILTHY DOGS OF METAL Webzine.
Tell us a few things about ARMAGELION
ARMAGELION comes from my fascination with fantasy and scifi. He is the character I always dreamed of, but never saw before. I wanted to be more than a singer. A larger than life hero, a mythological being. The project has been around for two years, but the idea of ARMAGELION came more than 10 years ago. I wanted to combine theatricality with pure hard rock with reminiscence about the 80s.
You have recently released your song ''Lie to Me''. What is the feedback from your audience as well as from the press?
So far so good! "Lie to Me" is a very special song to me and I was looking forward to the release. It has had a great reception by the press and the audience.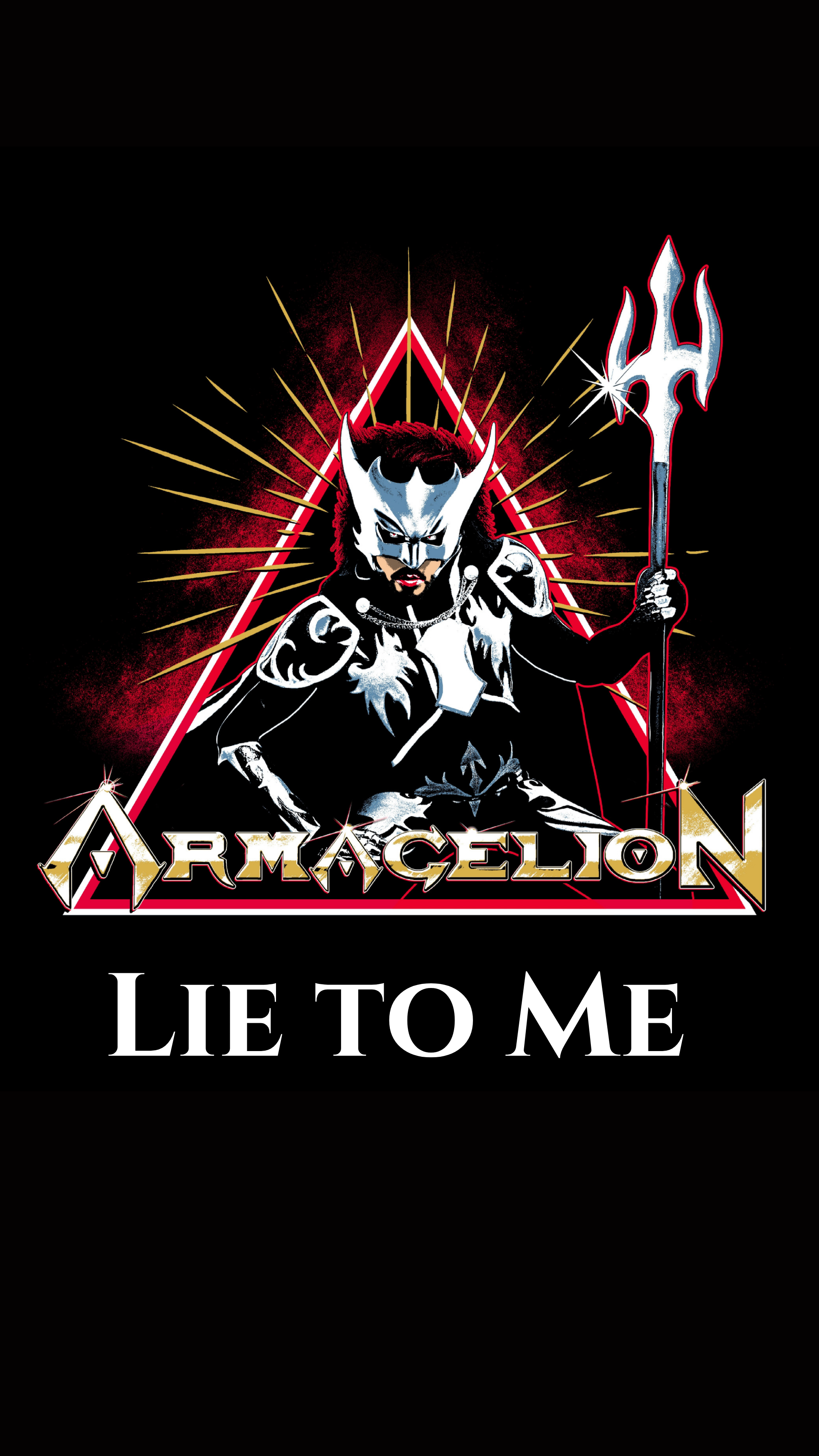 Label or DIY and why?
I think both have their advantages and disadvantages. When you do everything yourself, you do it on your terms, but you don't have the support and guidance that a label gives you. It's respectable what you choose, but I personally like to work with the right label and on the right terms.
Do you prefer Vinyl, Tape, CD or Digital Format and why is that?
It is a very interesting question. I understand that the industry has changed and that music needs to be more accessible. But I think that the artwork of an album is a fundamental part of understanding it.The artwork is a very important complement to an album and I think that the digital format takes away part of its essence. Digital listening is fine when you're walking or at work, but if you really want to appreciate an album properly, buy the physical album. My favorite format is vinyl.
Your music style is Hard 'n' Heavy Metal. Which are your main influences (Favourite Artists / Bands etc.)
Definitely Kiss, Bon Jovi and Motley Crue.
Which things, do you think, a Band should sacrifice in order to succeed? Have you ever sacrificed anything in your life for a better future of your Band?
I think that your sacrifices are as big as your desire to achieve your dreams. Have I made sacrifices? Of course! But I do not regret any of them or those to come.
Describe your ideal live show as a performance Band. Have you already experienced that?
I think the ideal show is always yet to come. I've had very good shows, but I want to give more and more to my audience. They deserve it.
Which attributes, do you think, that a new Hard 'n' Heavy Metal Band should have in order to gain identity and be unique?
I think you must please the ears and eyes of the audience. Good music is fine, but good music + good show + unique identity= perfect combination.
Do you believe that Digital Platforms help the new Hard 'n' Heavy Metal Bands? Which, do you think, is the ideal way for a Band to promote its work?
I think we live in a time where there are so many amazing tools. As an independent artist you need to learn to market your project and use all platforms to get the most out of it. I believe that the ideal platform to promote your work is the one where your audience is and that fits your identity.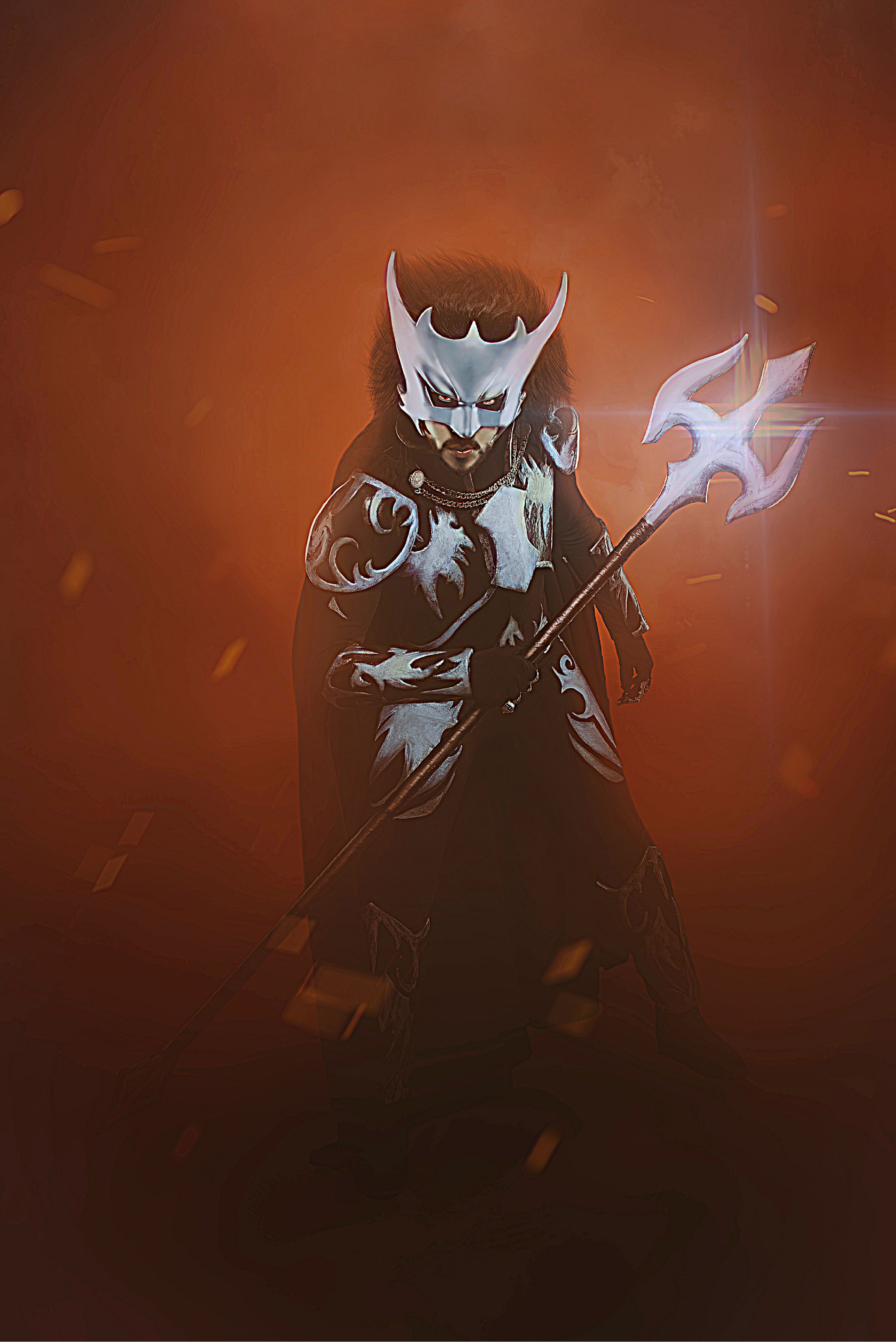 Tell us a few things about the New Underground Metal Scene in Los Angeles, California (Bands, Fanzines, Webzines, Metal Clubs etc.)
Fortunately there are more and more spaces for independent artists. Magazines, podcasts, radio shows, blogs, festivals and labels. Which is very good! I have also been fortunate to meet other artists who help promote my work and vice versa.
Do you know anything about the Hellenic Metal Scene?
It has very interesting roots and I've read about it, but personally I haven't delved into it very much. I would like to learn more.
What are your future plans?
I have a new single to come, which is already done as the next preview to the upcoming album.The upcoming single is sensual and energetic. It's called "Playing with Fire" Also, I'm planning to hit the road this year. Stay tuned.
Thank you very much for your time & Keep up the good work! The closure is yours.
Thank you for having me! There so many things to come in the ARMAGELION universe. New single, live shows, official merch. Don't miss any detail!
By Steve the Filthy Dog.
ARMAGELION CONTACT:
https://open.spotify.com/artist/4SbqNuXLiu8IFt1RdIDtia
https://www.instagram.com/armagelion/?hl=e
https://www.facebook.com/ArmagelionOficial
https://www.youtube.com/channel/UCasSThRYCsmGX3mHFVuNz0w/videos

https://vm.tiktok.com/ZML56pNE2/