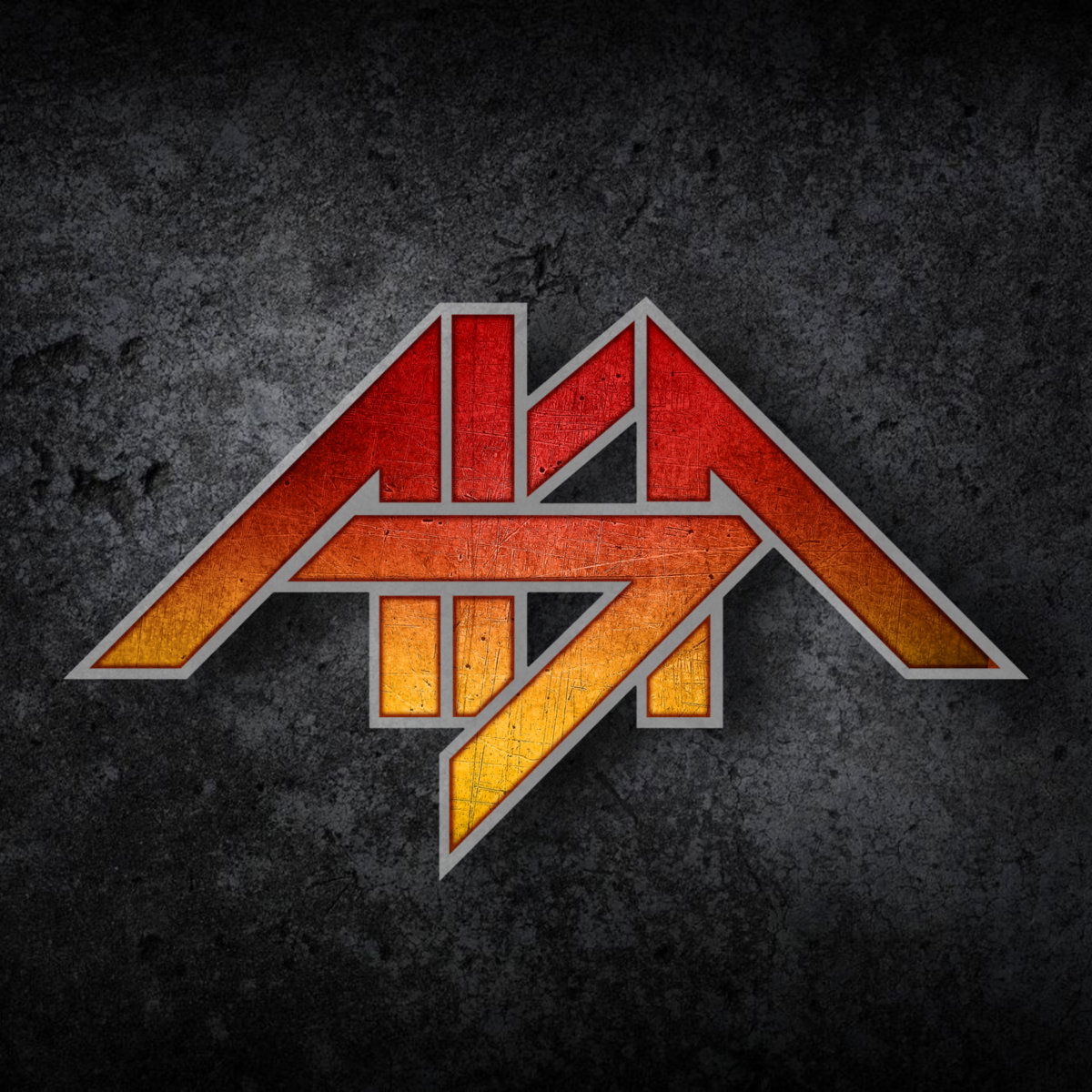 !!!HARD N' HEAVY METAL FROM CHILE!!!
Welcome to the FILTHY DOGS OF METAL Webzine.
Tell us a few things about AISA (Members, Starting Year etc).
Well, AISA is a Chilean heavy metal and hard rock band which was formed in 2019 by Julio Soto, the bass player of SteelRage and DarkSpell, and Eva Murgas, the former backup singer of Beerhalla. Along with Eva and Julio, you can find members of the great band Darkspell, such as Julio Poblete (guitar), Rodrigo Cabrera (bass), and Sebastián Ramírez (drums). All of them show a remarkable musical versatility, leaving behind their darkest phase to venture out into a heavy metal style from the 80's and 90's. Currently, Eva Murgas performs the role of the lead vocalist, Julio Soto and Julio Poblete are the guitar players, Rodrigo Cabrera is the bassist, and Sebastián Ramírez, the drummer.
In 2022 you released your album ''Join Me to Metal''. What was the feedback from your audience as well as from the press?
The audience's response to the new album was marvelous! We launched "Join me to metal" at a show in "MIBAR" and the place was crowded. Even though it was a new album, this did not prevent the fans from singing the new hits, as you can see in the video from the YouTube channel "tocatas buena onda". Regarding the press, we were among the top releases of the year (2022) on the website "powermetal.cl" for the meaningful artwork in the cover of the album and the music, so it was wonderful.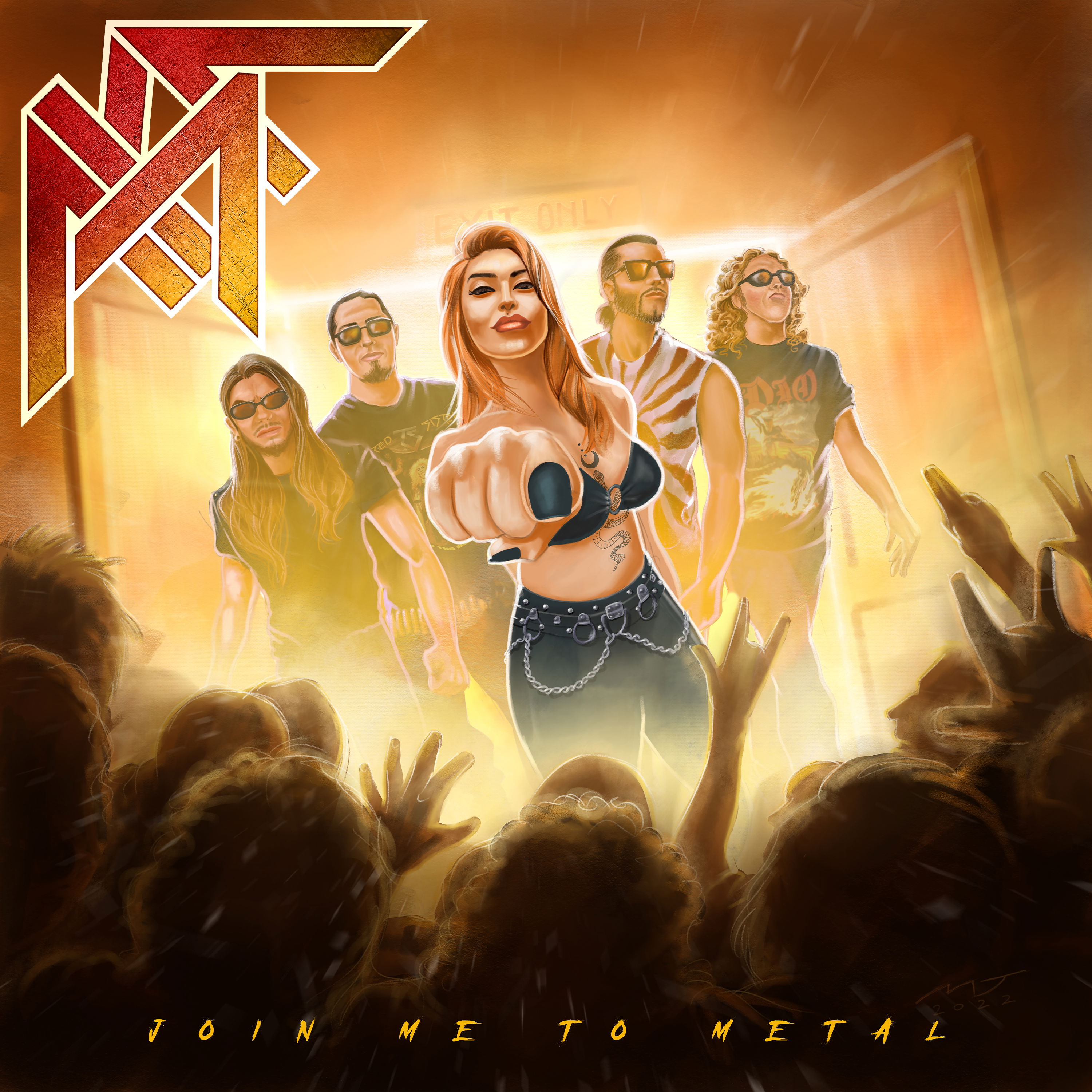 Label or DIY and why?
This production was DIY because here, in Chile, is extremely difficult to achieve that a record label puts all their eggs in one basket, especially if it is a new band. That's why we decided to do it our way, in an attempt to say "we can do this on our own" hahaha.
Do you prefer Vinyl, Tape, CD or Digital Format and why is that?
We believe that vinyl was, is, and will be the most romantic way of recording a song and we love it, but nowadays the CD format is the one that rules, and the one that lasts more by the way. Nevertheless, the streaming platforms, such as Spotify or Apple music allow our fans to have the album and listen to the songs at any time and whenever they want, without worrying about its integrity since it is a digital format.
Your music style is Heavy Metal. Which are your main influences (Favourite Artists / Bands etc.)
The main bands that influenced the sound of AISA are varied and iconic. From giants like Iron Maiden, Saxon, Warlock, Def Leppard, Poison and Judas Priest, to bands such as Killers, Heavy Load, Randy, Praying Mantis, Chastain, Picture and other bands of the NWOBHM and NWOTHM.
Which things do you think a Band should sacrifice in order to succeed? Have you ever sacrificed anything in your life for a better future for your Band?
Absolutely, the biggest sacrifice of all the things we do for our band is the time we spent rehearsing, making music and giving the best of us at the time of recording in order to release a great album and to make from our show, an unforgettable experience for our fans. It is a necessary sacrifice after all. Then, we have other sacrifices related to the budget of the band, like the DIY of the cover issue we were talking about before.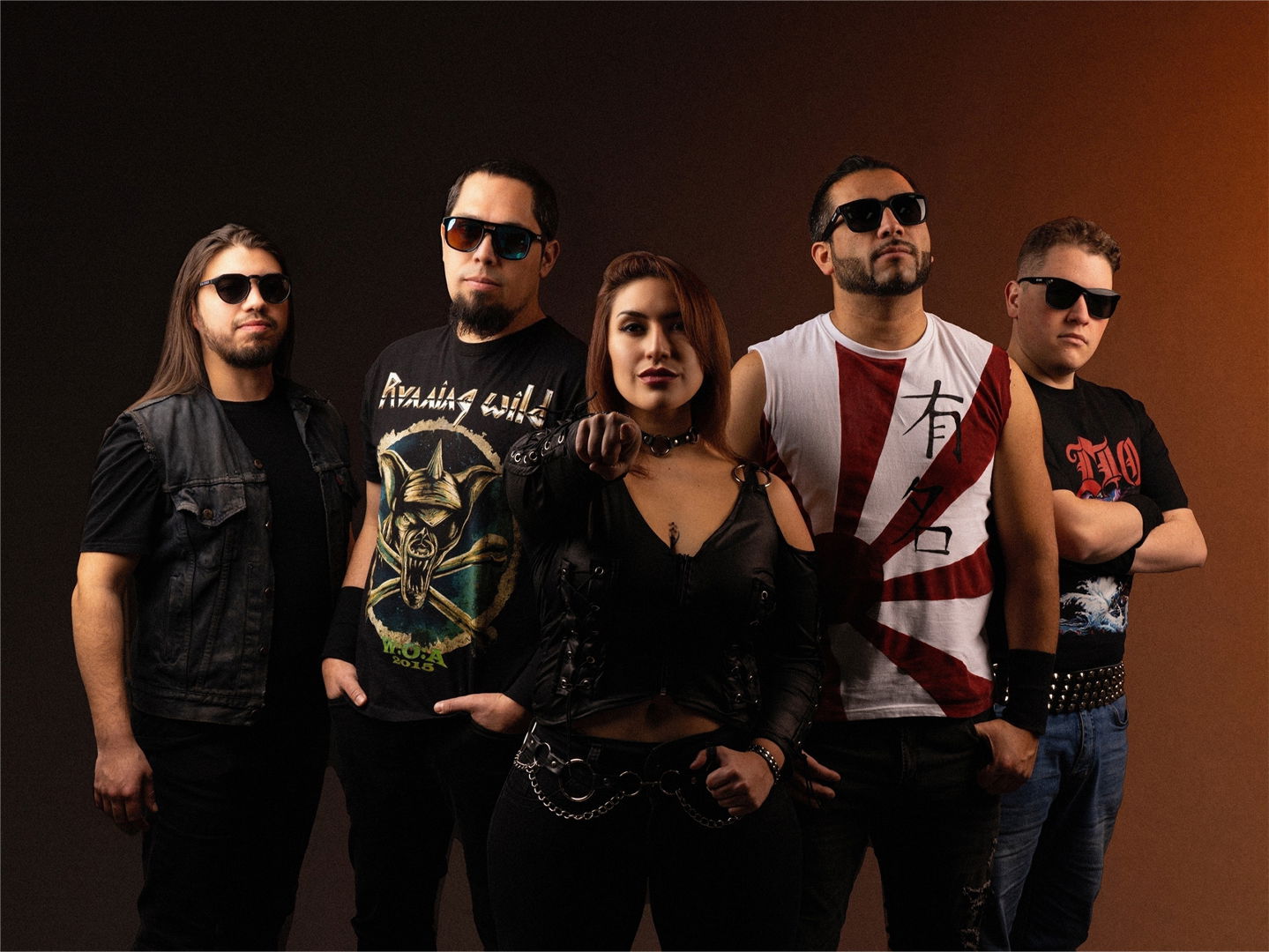 Describe your ideal live show as a performance Band. Have you already experienced that?
It would be delightful to have the opportunity of performing a show abroad in company of one of the bands that has inspired us to become AISA. It would be such a great experience, since that is our view of an ideal show. Lately, we have performed two shows, the one in which we launched our new album, and the other one in which we opened the show for the Swedish band "Ambush". Two fantastic live shows that felt out of this world.
Which attributes, do you think, that a new Heavy Metal Band should have in order to gain identity and be unique?
We believe that the concern and commitment to the artwork of the album, the live performance of the band, the sound of our instruments, and the professionality of being musicians are a must in order to be a unique band and build its identity. Nowadays, to sound great doesn't mean you'll be unique because we are in a time in which it is relatively easy to sound good, contrary to what happened back in the 70's until early 2000's.
Do you believe that Digital Platforms help the new Heavy Metal Bands? Which, do you think, is the ideal way for a Band to promote its work?
Indeed, digital platforms provide bands the necessary tools required to reach a bigger audience and to become known in other parts of the world. Globalization is something that we need to learn how to live and work with in order to be successful and heard around the globe. We believe that the best way of promoting our work is, first, doing it right, then we have SEO tools and other ways of spreading news, such as Instagram or Facebook.
Do you see any differences between Chilean Metal Market & EU Metal Market (Labels, Bands, Fans etc)?
One of the most noticeable differences between both markets regarding the fans is how Chilean fans cherish and give more value to the foreign bands than to the national ones, when it should be the other way round. About the record labels, there is a low number of them concerned about metal emerging bands, and they usually don't pull for new talents.
Tell us a few things about the New Underground Metal Scene in Chile (Bands, Fanzines, Webzines, Metal Clubs etc.)
There is a new wave of the underground metal scene which is much neater and focuses on the details. Some record labels, such as "Three metal forces", put their efforts on making the scene grow without the need of increased prices and keeping the high-quality of its material. This is changing the scene and allowing music producers to focus on their shows getting international relevance and to stick to the scheduled opening and closure of the performances. Regarding the metal clubs, there are plenty of them that provide a great space for shows, like MIBAR, where we usually play at. There are many webzines, some of them are not well known because they are just beginning, but there are others which are famous and have more time publishing, but in both cases these websites help considerably to the growth of the scene.
Do you know anything about the Hellenic Metal Scene?
How couldn't we! Some of our musicians, if not all of us, are melomaniacs and we adore Greek bands, especially Greek black metal ones, like Sceptic Flesh, Ravencult, Agatus, Rotting Christ, Varthron, Zemial. We also love Greek power metal bands, like Firewind, Emerald sun and Innerwish, among others. (I would like to point out that the release of Ward III was amazing!)
The last 3 years worldwide we have faced many dark, strange & new situations with our everyday life (covid, lock-down etc.) Did all of this affect you positively or negatively?
It clearly affected us in a negative way since we lost two years of our lives, but somehow it helped us to work more on the album, to improve the sound of our songs, and to add the last details before it was released. From this situation, songs like "Break it up" and "Join me to metal" were born, which were not finished at that time, but thanks to the pandemic we managed to add them to the list.
What are your future plans?
We are already working on our second disk, and we would like to try with a record label that believes in our music, with the aim of leaving that part of the work to the production, so that we can focus only on rehearsing, recording and making music more calmly, hahahaha.
Thank you very much for your time & Keep up the good work! The closure is yours.
We are so grateful for your interest in our band and for giving us this space because it is really important for us to get to the foreign audience, so that we can expand our horizons. We expect you to continue doing what you do, since you do so with great passion. In the meantime, we will make more metal music because it is something that runs through our veins. We believe that everyone who likes and lives a metal lifestyle knows this is more than just a feeling and we are proud of that. We send you all a big hug, kisses and thank you so much for this opportunity. Remember to visit us on IG: @aisaheavymetal, and Facebook as AISA. Don't forget that we offer worldwide shipping, so that you can get our merchandise. 🤟🤟🤟
By Steve the Filthy Dog.
AISA CONTACT:
https://www.facebook.com/aisaheavymetal/
https://www.instagram.com/aisaheavymetal/
https://aisa.bandcamp.com/track/let-us-rock
https://soundcloud.com/aisa-heavy-metal
https://open.spotify.com/artist/5x76DznWhzJF0m7G5i4od5