!!!GERMAN HEAVY METAL!!!
We had a conversation with Juri (Bass).Enjoy!
Welcome to the FILTHY DOGS OF METAL Webzine.
1. Tell us a few things about AGENTPUNCH (Members, Starting Year etc).
Members: Alexander Mohrlang- Vocals, Roman Felde- Guitars, Juri Felde- Bass, Tomasz Kosma – Drums
We started Agentpunch in 2016. Me (Juri) and my brother Roman started to make music in 1996 back in Kazachstan and Russia where we played on self-made guitars. The bodies were made from horseshit and the strings from horsehair. We wrote our first hits on that guitars. Someday we moved to Germany and discovered metal and Hard Rock shit (things like Iron Maiden, Saxon, Metallica, AC/DC, Kiss…. U know that shit). Basically, heavy guitar driven music (except for Kiss, who were always a more melodydriven-fuck-bitches-orientated band, I think).Both of us started to play the guitar and each of us formed their own bands. I played guitar in IRON HEAD and Romka started a band called SUXASS with his former school comrade Alex War, (now AGENTPUNCH's singer) and some other school comrades were involved of course. Someday our paths crossed again, and I joined Romka's band GUNSLINGER (ex- SUXASS) as a bass player. Due to the lack of reliable bass players I kind of switched the instrument. Back in the 90's our drummer Tommi Gun climbed over the Berlin Wall to flee from the communists in order to Rock n'Roll. Something around 2008 he joined Romka and Alex War in Band called GUNSLINGER which became AGENTPUNCH in 2016.
2. In 2019 you have released your album ''Soothsayer''. What was the Feedback from your audience as well as from the Press?
The feedback was very differentiated. Some wrote that "Soothsayer" was ok, some wrote that it's a horny heavy metal album, some thought that it was not to the point musically blah blah...
Some got upset about the cover again. Some reviewers didn't even give a shit to spell our song names correctly and invented some names that never existed. So anyway...Most of our audience received the album very well. But that's the thing, when you book a professional studio. The shit costs tons of money and you don't have the time to bother with recording techniques, plugins, sounds etc. You must be prepared to the point when you enter the fucking studio. When I think about it afterwards: it could have been better. This leads us to the next question…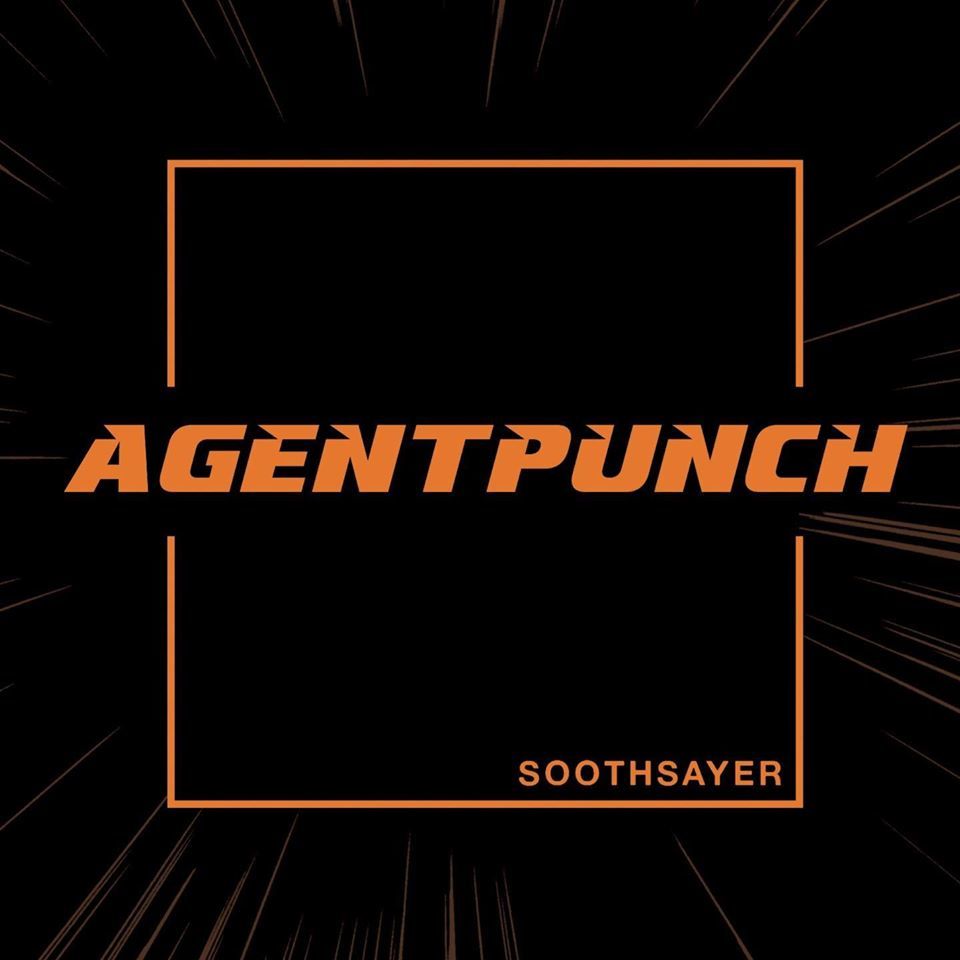 3. Label or DIY and why?
We have released "Soothsayer, as well as our debut "Investiagtion", via a regional label called Timzone Records that provides you with an all-inclusive package for the release. It's a common pay to release service nowadays. So, our shit is available everywhere in the world via Amazon, Spotify, Deezer and all that shit...we just wanted to safe our time and nerves.
Don't get me wrong. They do their job very well, but they are not specialized in metal, so the target group that was supposed to be reached with this album was slightly missed...at least that's what I think. I would like to do both recording and releasewise more DIY style.It's more fun and you have full control over the production- you can take as much time as you want and get the best shit out of musicall ideas.We have received our first quarter sales figures. I believe there were 4 CD's sold in total via the label.I think that says it all. Probably the label helped us to get some reviews and get some better conditions at the pressing plant. But that's it with the advantages I think...
All the other labels that specialized in metal have consistently rejected our records (including the debut album Investiagtion) mostly with the reason that our style cannot be pigeonholed.
4. Do you prefer Vinyl, Tape, CD or Digital Format and why is that?
Me personally: digital. I can listen to music wherever the fuck I want. That's great.At home I prefer Vinyl. I mean the format is great. While listening to your favorite stuff you can study the cover artwork in its detail, read lyrics etc. I mean it is possible with tapes and CD's and digital formats, too. But the vinyl format is just more impressive to me…I would like to have our albums printed on vinyl as well…but you saw our sales figures :D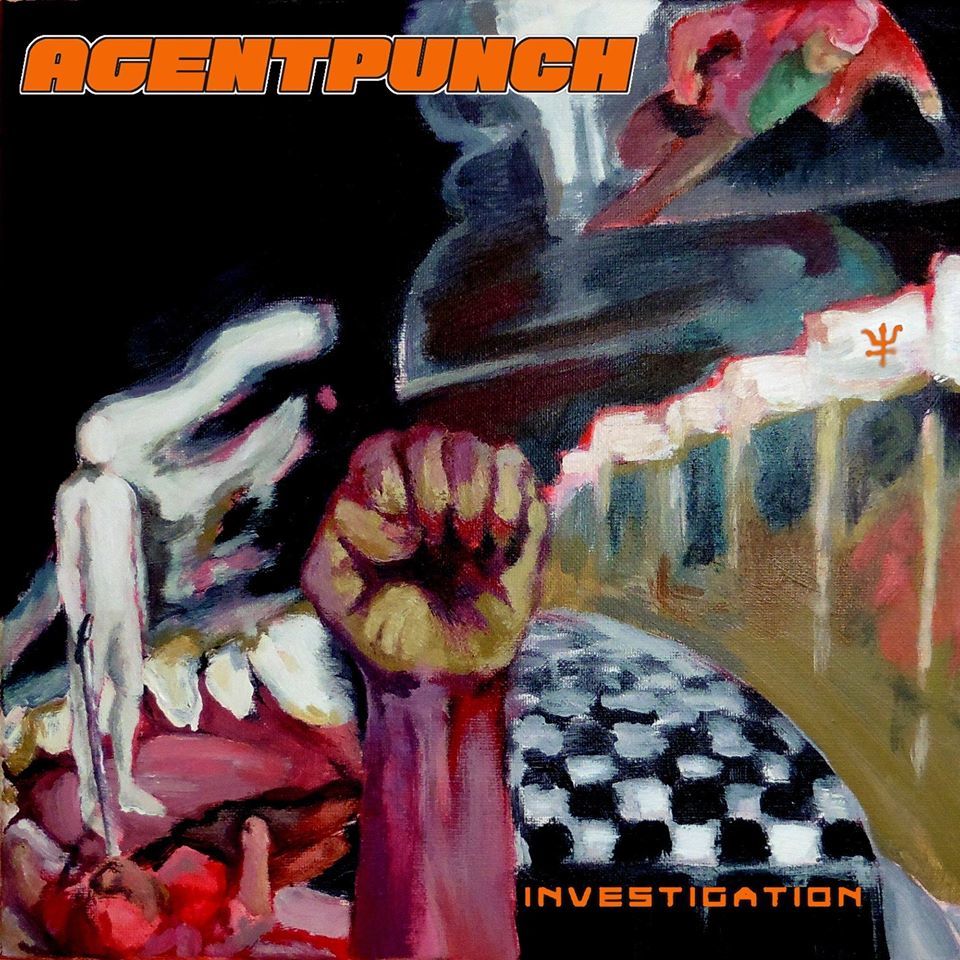 5. Your music style is Heavy Metal. Which are your main influences (Favourite Artists / Bands etc.)
Speaking for me: back in the days it was only NWOBHM stuff…nowadays it' s more diverse, I think. we never wanted to have a specific 80's only metal sound or something like that. We never wanted to create a certain image of our band…we as the band members have all some influences in common, that's for sure but some of our influences come from vastly different directions…I think you can hear it in our songs.This is one of the things that critics do not like so much about our music. They can't relate it directly to any particular style and start to panic when reviewing it.
6. Which things, do you think, a Band should sacrifice in order to succeed?
I don't know... Maybe we should drink blood from the head of a freshly slaughtered goat and then sacrifice it to the gods in a satanic ritual. Maybe that would help? Let's see...
Have you ever sacrificed anything in your life for a better future of your Band?
Yeah, tons of money and time where I could have gotten drunk like a son of a bitch.
7. Describe your ideal live show as a performance Band. Have you already experienced that?
Hmm. Let me think about it. We got nothing to worry about. The equipment is awesome and in place as fuck, the sound is checked and the best we have ever experienced. It is an Eargasm. Our roadies are the coolest slaves ever. There are at least 5000 people coming to the show, people are going crazy…. naked bitches everywhere. The backstage room is full of hookers and substances to make us stupid. The after-show party lasts 3 days and we receive money for that...Well, that only partly happened to us. What of it, you can think for yourselves...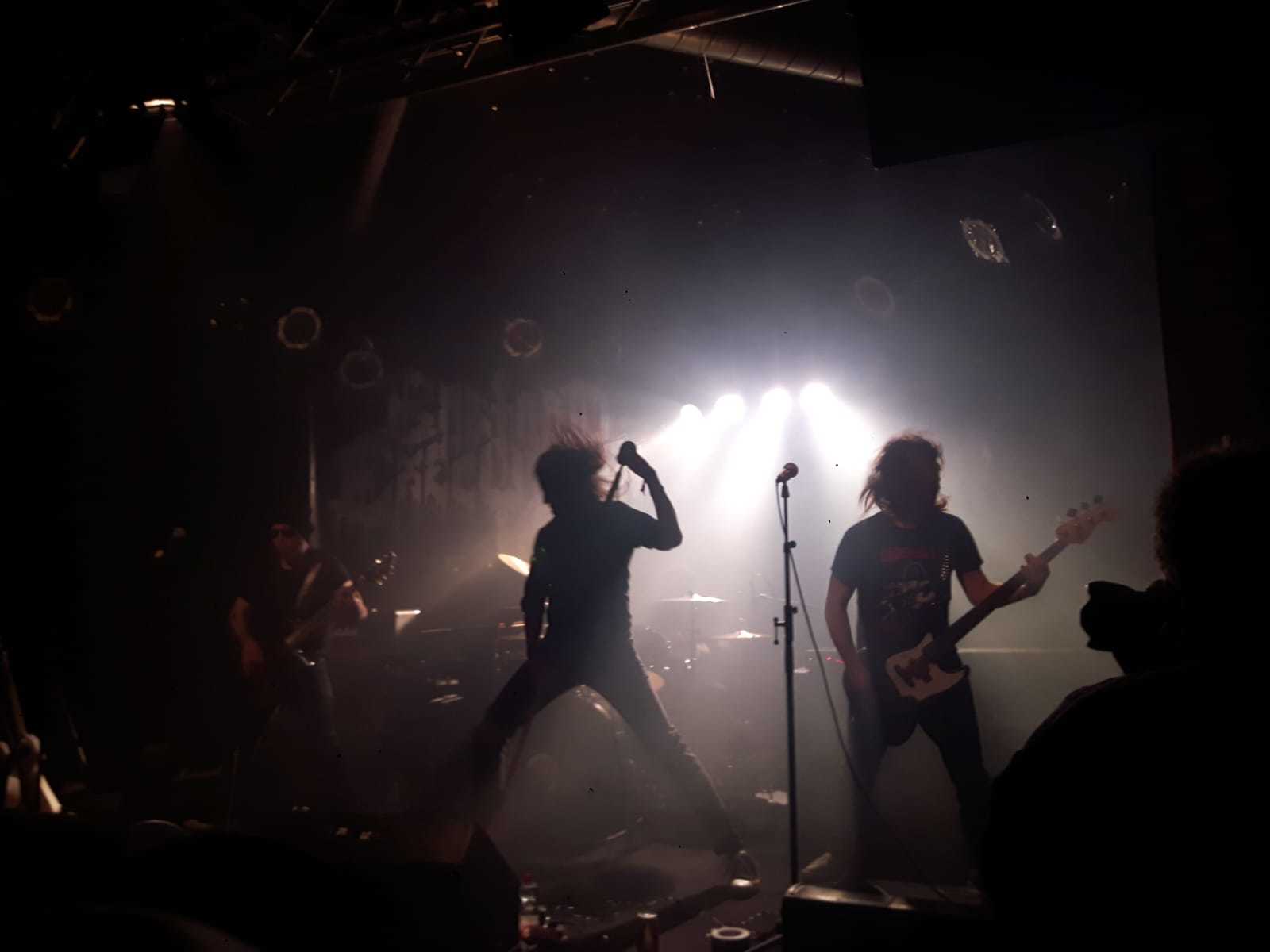 8. Which attributes, do you think, that a new Heavy Metal Band should have in order to gain identity and be unique?
It is all about the live shows, I think. If you can blow the fucking minds out of your audience with your sound, show, appearance, - or whatsoever, you are on a great track. And of course, the whole promotion bullshit must be mastered. Nowadays you must shine with quality and originality, because every bum can run his 5 social media pages parallel and it looks like the band is successful on the internet.But like I said. The most important thing is still the live performance as a band. If your show is a blast, then all the other (incidental) bullshit runs by itself. People will share it if it is good stuff. If its bad, you could probably promote the shit out of it, and it will not work.
9. Do you believe that Bandcamp and other Digital Platforms help the new Heavy Metal Bands? Which, do you think, is the ideal way for a Band to promote its work?
Yeah for sure. Bandcamp is great. We should start a Bandcamp page, too. Fans can support their favorite bands much more via platforms like Bandcamp than they would do via Amazon, Spotify and stuff. Jeff Bezos is the richest motherfucker in the world. Why bothering making this motherfucker even richer?A great way to promote your band is to start a nice YouTube channel and make your own music videos. We shot two videos by ourselves. I edited them at home. It was hard work, but it was a lot of fun. I had a great time editing them and the results were amazing for an amateur production. Nowadays, you do not need much for that. Just use your smartphone (the built-in cameras are great) get yourself a decent editing software, smoke a joint or drink some beers and start editing.This at least increased our level of awareness significantly.
10. Tell us a few things about the New Underground Metal Scene in Germany (Bands, Fanzines, Webzines, Metal Clubs etc.)
Don't' know much about that, really. But as far as I know, Germany was always a Heavy Metal hot spot. Even back in the late 80's and in the beginning of the 90's when bands like Motorhead for example were struggling for survival, German metal fans, according to Lemmy (satan bless him in heaven), were always the most supportive and loyal ones and helped some metal giants to make it though that great metal depression in the 90's.Maybe it is due to the Teutonic roots of the Germans why Metal is so successful in Germany. Or it is because of the proximity of Heavy Metal music to Deutscher Schlager.
I mean, listen to all that Battle and Warrior Metal stuff. Basically, this is German Schlager with double bass strokes and distorted guitars. The messages are always the same. It's all about fighting, working hard, being loyal and getting fucked up afterwards. I think the Germans like that a lot. Heavy metal and drinking have always been a good tag team. I mean look at WACKEN: it' became an Oktoberfest like Volksfest- festival for lovers of double bass strokes in their Schlager music
11. Do you know anything about the Hellenic Metal Scene?
No not much…. really. I know a band called Naxatras. But they are more of a Stoner orientated band… They had quite a lot of clicks on this SMOD channel….so if you have some great recommendations, send them to us.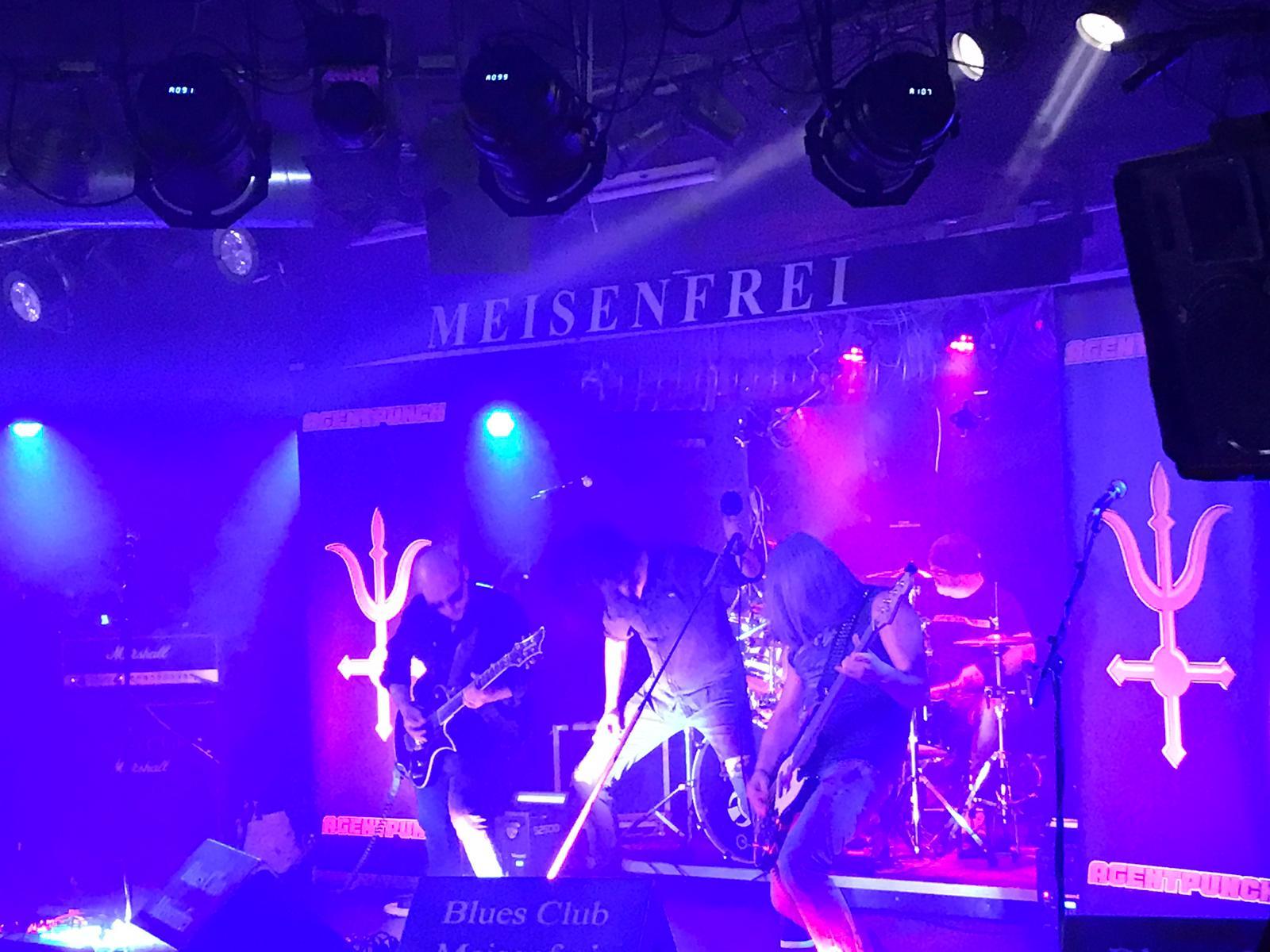 12. What are your future plans?
Doing more DIY recording. We are building a small home studio in our rehearsal room right now. It's hard work to get into it but also a lot of fun and it really provides us with more opportunities to work out our song structures and all the shit in a decent quality. We'll see what the future holds for us. Currently, we are writing new songs for an upcoming album and thinking about another music video…
13. Thank you very much for your time & Keep up the good work! The closure is yours.
I wish you all the best with Filthy of Dogs of Metal. It's a nice platform with detailed interviews. To all of you: Check out our YouTube channel…. Bandcamp coming soon.
By Steve the Filthy Dog.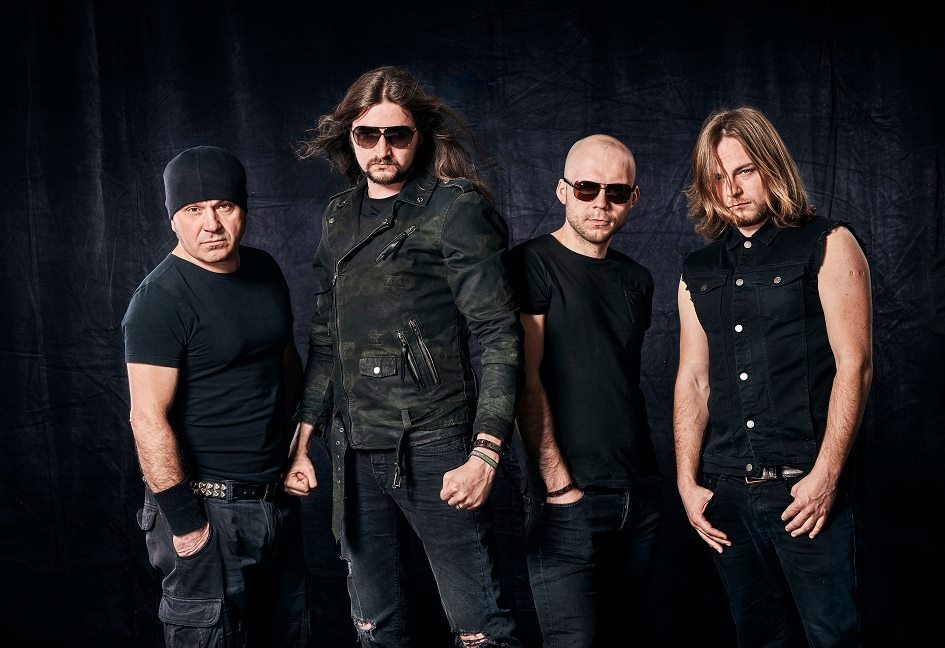 AGENTPUNCH CONTACT:
https://www.facebook.com/Agentpunch/