!!!HEAVY METAL FROM INDIA!!!
We had a conversation with Noble John (Drums). Enjoy!
Welcome to the FILTHY DOGS OF METAL Webzine.
Tell us a few things about AGAINST EVIL (Members, Starting Year etc).
Against Evil was formed in 2014 by Siri (Vocals, Bass), Sravan (Vocals, Rhythm Guitar), Shasank (Rhythm, Lead Guitar) and myself Noble John (Drums). Our music is a combination of traditional heavy metal, power metal and speed metal with a modern sound. We like to call it "adrenaline inducing, fist pumping, bone crushing heavy metal!"
You have recently released your album ''End of the Line''. What is the Feedback from your audience as well as from the Press?
The album is not released yet. It will be released on May 14th. We have released the first single titled "The Sound of Violence" and the response from fans and press has been amazing!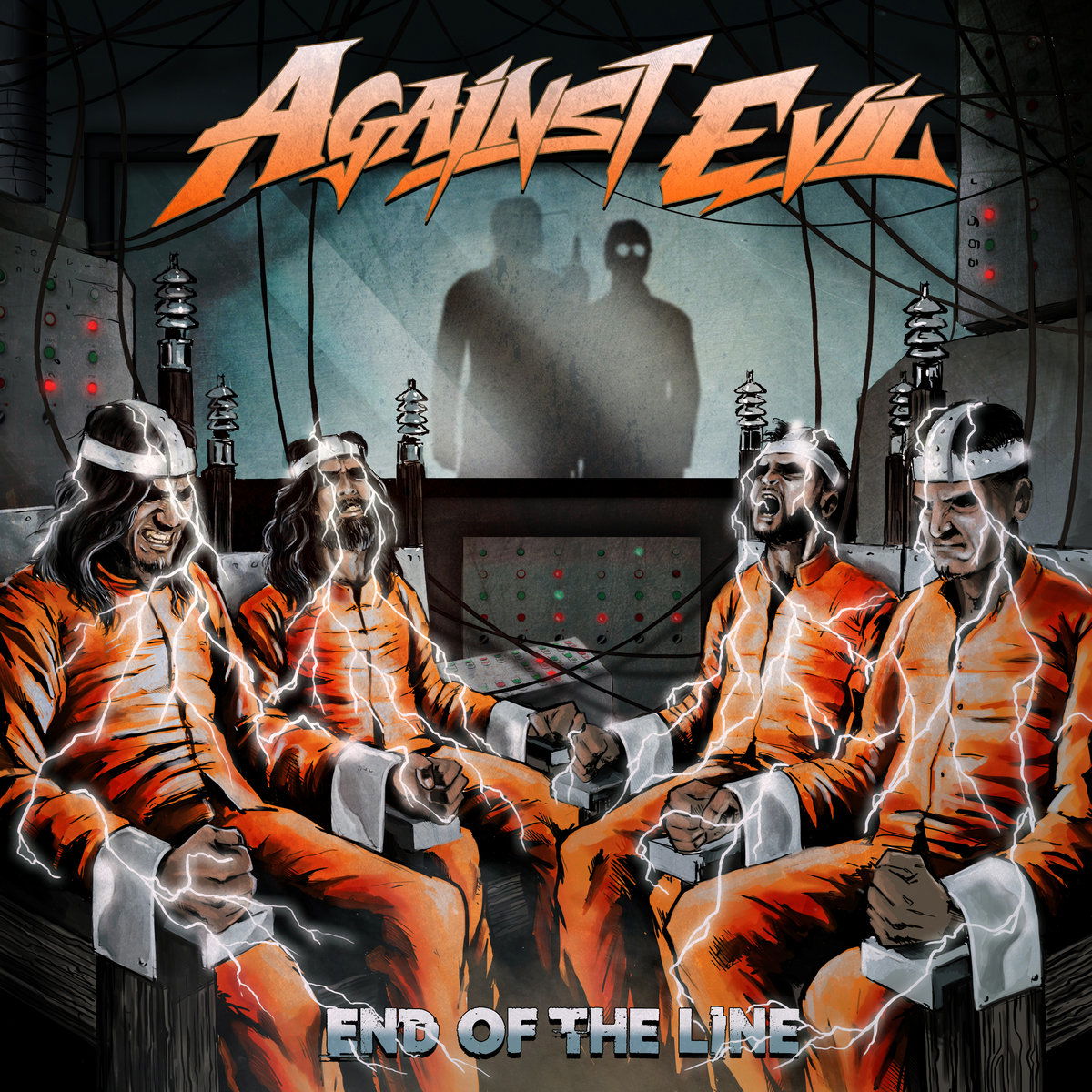 Label or DIY and why?
Both have their own pros/cons. With a label, bands only have to worry about making good music and the rest such as promotions, PR, production of physical albums, merchandise, taking orders, shipping, etc. is handled by the label. With DIY, the band must handle all the above by themselves. But it also gives them the freedom to do things completely their own way. So, it all depends on the artist/band's preference, popularity, and other things.
Do you prefer Vinyl, Tape, CD or Digital Format and why is that?
All of the above. The format does not matter as long as there is good music to listen to.
Your music style is Heavy Metal. Which are your main influences (Favourite Artists / Bands etc.)
We grew up listening to the classic, traditional heavy metal bands from the 80's such as Judas Priest, Dio, Accept, Iron Maiden, Megadeth, etc. So, they are our main influences.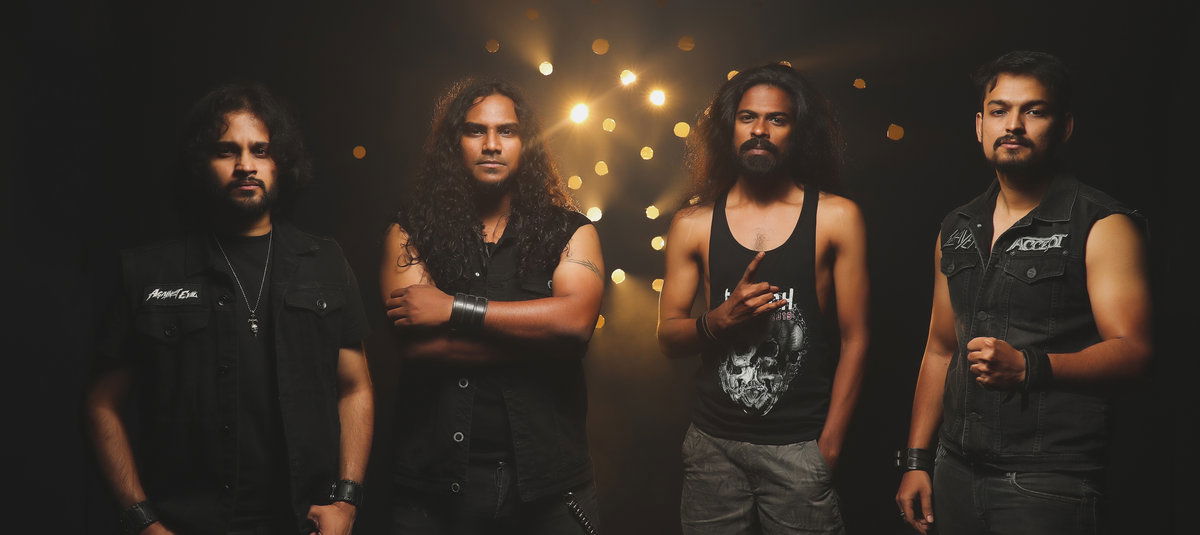 Which things, do you think, a Band should sacrifice in order to succeed? Have you ever sacrificed anything in your life for a better future of your Band?
Absolutely! We have sacrificed a LOT to be able to keep making music and continue touring. All of us have college and master's degrees and we gave up good paying jobs because we didn't have enough time to keep doing what we love. We had to find smaller jobs that gave us a good balance between work and making music.
Describe your ideal live show as a performance Band. Have you already experienced that?
Our ideal live show includes a good soundcheck, then hanging out with our friends, fans and other bands that are performing with us, having a lot of beers and stuff. When it's showtime, we always give it all we've got and play like there's no tomorrow. We've always had a great response from the audience. Whether it is singing along or headbanging, we feed off their energy. Luckily, almost all our live shows have been amazing so far.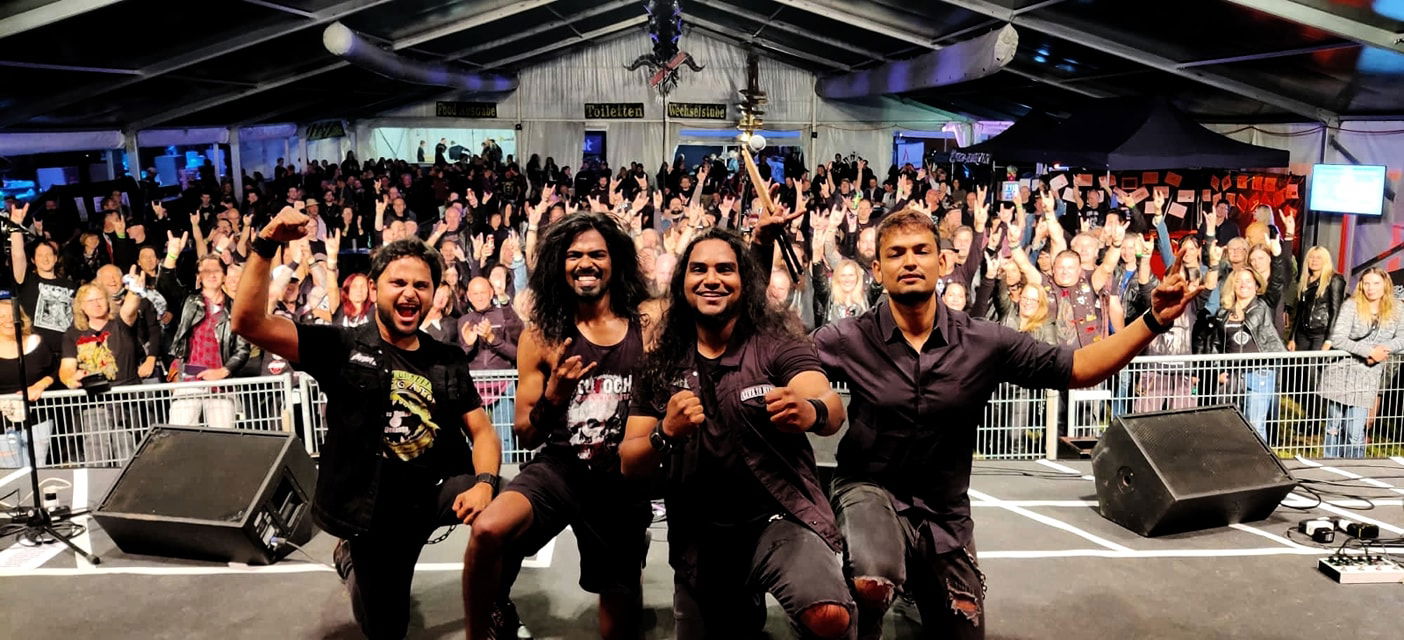 Which attributes, do you think, that a new Heavy Metal Band should have in order to gain identity and be unique?
In my opinion, it's better to do things our way and not worry too much about trying to be unique. We always make music for ourselves and try not to think about whether the fans or the audience will like it or not. Our only goal always is to work as hard as possible and put out the best music that we could possibly make and so far, the response has been fantastic. So, I'd say hard work and dedication to the craft is really important for success.
Do you believe that Bandcamp and other Digital Platforms help the new Heavy Metal Bands? Which, do you think, is the ideal way for a Band to promote its work?
Absolutely! We have been using Bandcamp to release our music, merchandise since our first album. I think it's THE best platform for independent, underground bands. The digital platforms such as Spotify, Apple Music, etc. are good to reach a wider audience and convenient to listen to but, the downside is that bands do not make any money from those platforms.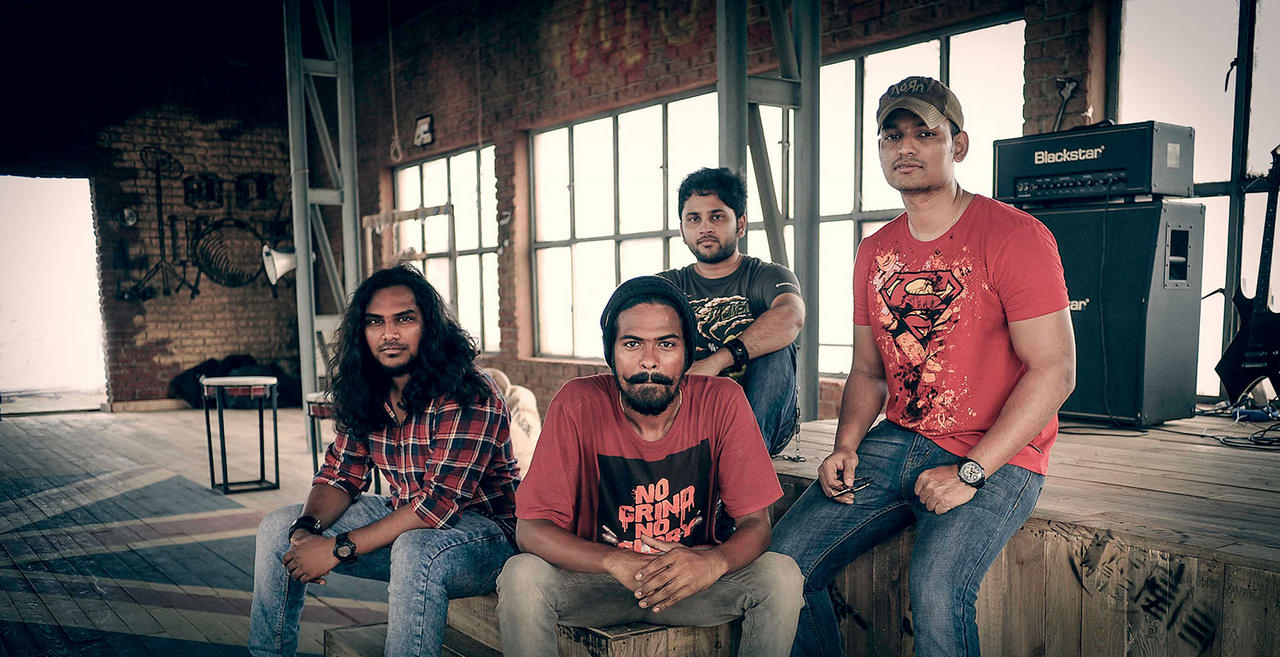 Tell us a few things about the New Underground Metal Scene in India (Bands, Fanzines, Webzines, Metal Clubs etc.)
There are some really good metal bands in India but not enough audience and opportunities because metal is a genre that is not at all popular here. Regarding metal fanzines, webzines and clubs, there are none that I know of.
Do you know anything about the Hellenic Metal Scene?
I do not. But I looked it up and it's the very popular Greek Black Metal scene if I'm not wrong?
What are your future plans?
We are currently promoting our new album that will release on May 14th worldwide. We plan on playing some shows here in India after that. We also have another European tour planned for October/November 2021, but it all depends on the corona virus situation. So, hoping for the best.
Thank you very much for your time & Keep up the good work! The closure is yours.
Thanks a lot for taking the time to do this interview and featuring us on your webzine. I would like to thank all our fans for the love and support. Do check out new album "End of the Line" which will be out on May 14th worldwide. We have released the first single and more are on the way. If you are a fan of traditional heavy metal, power metal, speed metal or even thrash metal, I promise you that you will like it. Take care and stay safe! Cheers!!
By Steve the Filthy Dog.
AGAINST EVIL CONTACT:
https://againstevil.bandcamp.com/
https://www.facebook.com/againstevil.india
https://www.instagram.com/againstevil.india/
https://open.spotify.com/artist/7KidUKr9UKzJ7SA5RZYCy9