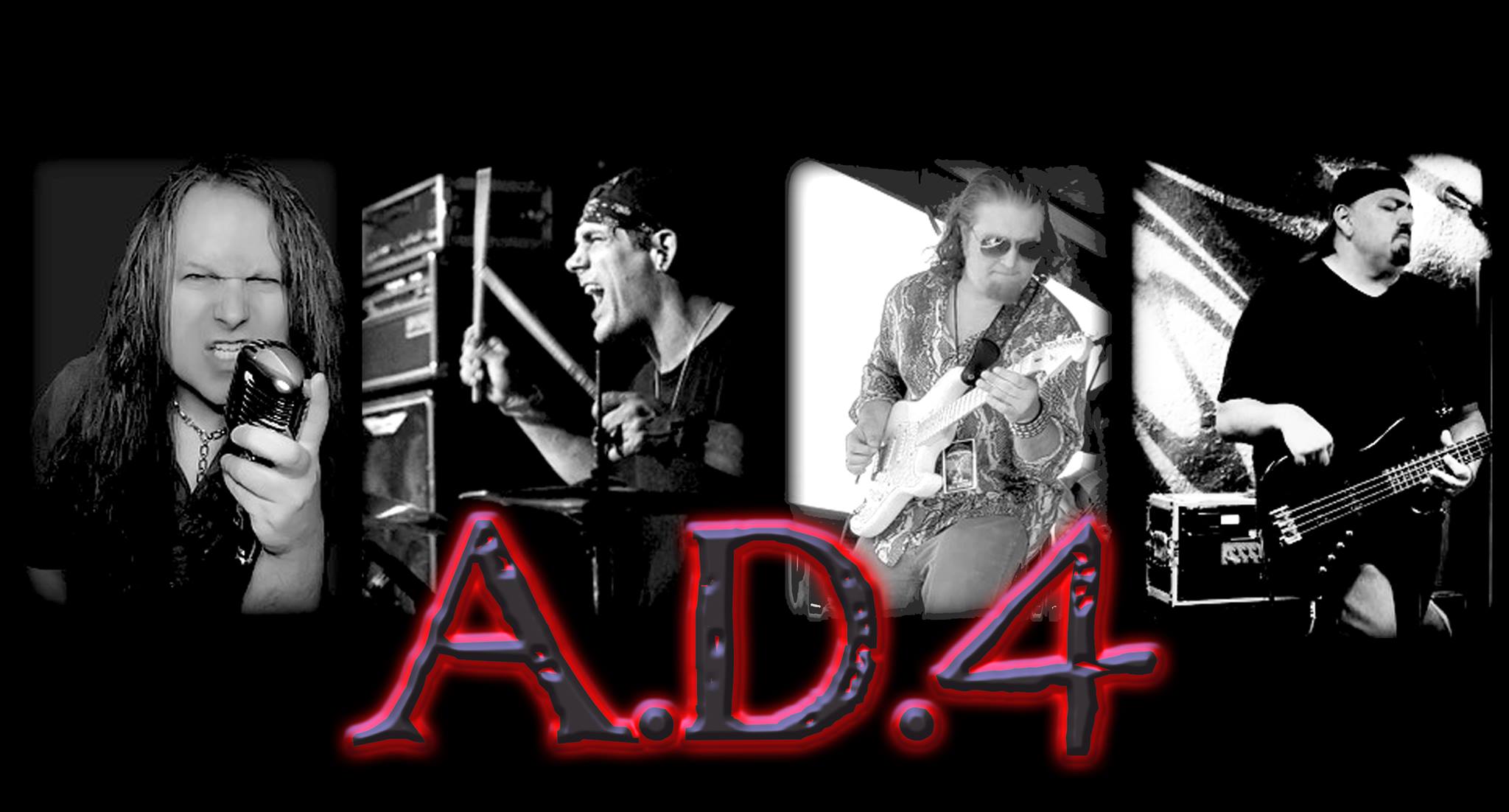 !!!KEEPERS OF THE TRUE US METAL!!!
We had a conversation with John Besser (Drums). Enjoy!
Welcome to the FILTHY DOGS OF METAL Webzine.
Tell us a few things about A.D. 4 (Members, Starting Year etc)
A.D.4 was started in 2019, by Eddie Vitolo (Guitar) and myself, John Besser (Drums). We love classic heavy metal, especially early 80s metal. We wanted to write and record some songs inspired by our influences, Iron Maiden & Judas Priest, and really keep it true to that era of classic heavy metal. We figured, we'd put out a single or two, and see if people liked it. Hollywood How (Vocals) and I are in a Priest tribute band together, so I knew he'd be perfect for this new band, as he is a great singer with amazing range. He loved the music and joined the band, immediately. In the very beginning, Sal Italiano (Anvil/Cities) played bass on a few early tracks, but wasn't available when we were scheduled to record the E.P. With less than a month to find a new bassist, I called on a monster bassist I had worked with previously, John DiGiovanni (Bass) and asked him if he was interested being in the band. I knew he was perfect for us. He joined in May of this year.

You have recently released your EP ''A.D. 4''. What is the feedback from your audience as well as from the press?
So far we have been getting some great responses and support from all over the USA, Europe and South America. We are very appreciative and grateful that so many people really dig our music. The EP has only been out for about a month and the press is just starting to become aware of us. I'm sure some reviews are soon to follow.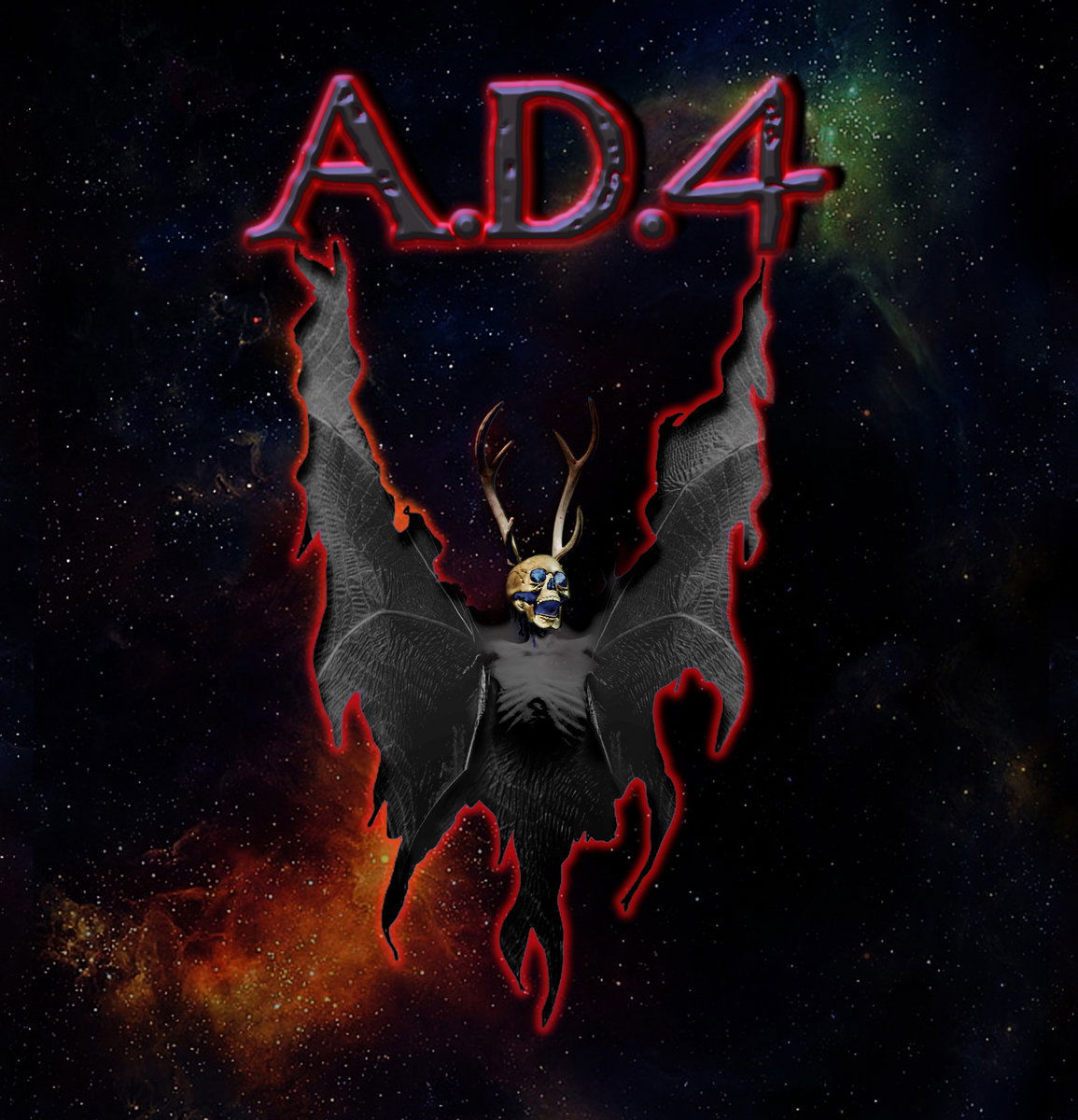 Label or DIY and why?
We released this EP on my small label, OTTO Records and Filmworks. We're a new band, we didn't want a development deal or a production deal, with people telling us what they think we should sound like. We already know what we want to sound like. We like our freedom and control of our music, so we did it ourselves.

Do you prefer Vinyl, Tape, CD or Digital Format and why is that?
Vinyl, definitely. It just sounds best to me. Its also a lost art, listening to a full album, while staring at the album cover and liner notes for hours. BUT, I can't deny how convenient it is having access to thousands of songs on my iPhone.

Your music style is Heavy Metal. Which are your main influences (Favourite Artists / Bands etc.)
As I mentioned a little bit before, Iron Maiden and Judas Priest are definitely our biggest influences. But, there's also some Mercyful Fate, Black Sabbath, Dio, Manowar, and Metallica mixed in there with some classic hard rock elements, for good measure.
Which things, do you think, a Band should sacrifice in order to succeed? Have you ever sacrificed anything in your life for a better future of your Band?
You will sacrifice sleep, comfort, time and money. Also, being away from home is very hard. There are definitely moments where you'll wonder, "what the hell am I doing out here, in the middle of nowhere?" But, you know its for the bigger cause. I am a musician, this is my life. …It's not for everyone.
Describe your ideal live show as a performance Band. Have you already experienced that?
When the sound system and engineer are excellent. That's ideal, lol. Knowing that the sound is great allows us to concentrate on playing at our best.
Which attributes, do you think, that a new Heavy Metal Band should have in order to gain identity and be unique?
Be focused. Be creative. Write the best songs you can, and keep playing. Release music.. Play everywhere!
Do you believe that Digital Platforms help the new Heavy Metal Bands? Which, do you think, is the ideal way for a Band to promote its work?
Yes I think digital platforms help metal bands get music out to music fans. Youtube and Facebook are both great places to promote your band. But ultimately, you need to make a real connection with the fans. Being genuine goes a long way. Fans will spread the word faster and more reliably than any adverts.
Tell us a few things about the New Underground Metal Scene in Staten Island, New York, USA (Bands, Fanzines, Webzines, Metal Clubs etc.)
Unfortunately, Staten Island is known more for Wu-Tang Clan than heavy metal. It doesn't have much of a metal scene for original bands. There are definitely some areas and cool clubs, but much of NY doesn't really have a big metal scene, actually. And due to the pandemic, many NY rock clubs have closed down. It's a shame, but I am sure the rock clubs will be back, just going to take longer than we thought.
Do you know anything about the Hellenic Metal Scene?
A little bit. Pretty amazing. Seems to be quite a bit heavier than us 😉
What are your future plans?
We are currently in the studio recording a full length album, follow-up to our debut E.P. Should be out early 2022, but we will be releasing some new singles along the way til then.
Thank you very much for your time & Keep up the good work! The closure is yours.
Thank you for giving us the opportunity to spread the word about A.D.4 and we are really looking forward to releasing new music. Keep an eye out for it! Cheers!!
By Steve the Filthy Dog.
A.D.4 CONTACT:
https://www.facebook.com/AD4Metal
https://ad4metal.bandcamp.com/
https://www.instagram.com/ad4classicmetal/