!!!HEAVY METAL FROM CHILE!!!
Welcome to the FILTHY DOGS OF METAL Webzine.
Tell us a few things about ACERO NACIONAL (Members, Starting Year etc).
Well, Acero Nacional was born on May 30, 2010. It is made up of five musicians: Carolina Hernández and Cristian Kowal on guitars, Jorge Fuentes on bass, Javier Sepúlveda on drums and Andrés Fuentes on voice. We have two LPs: 'El sonido del metal' from 2016 and 'Trueno' from 2019. We also have 2 EPs: 'Renacer' from 2011 and 'Rocanrol' from 2015.
In 2019 you have released your album ''Trueno''. Have you prepared anything new since then?
Unfortunately due to a fair and necessary social uprising that happened here in our country, we saw the promotion of the album interrupted a bit, so we decided to postpone it until 2020… what we didn't know was that the world was going to go through a pandemic, so we haven't been able to progress in new compositions. There are ideas, many ideas, as we have many events around us, which will probably be reflected in new songs.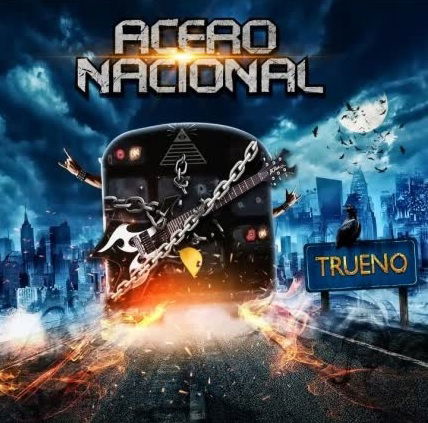 Label or DIY and why?
Truth is that we have never had a record label. We have always worked independently, in fact, we have never even been contacted by one. On the off chance that a record label contacts us, we will obviously evaluate their proposal. We wouldn't refuse or shut down the opportunity.
Do you prefer Vinyl, Tape, CD or Digital Format and why is that?
Certainly we prefer the digital format to distribute our music. Although most of us are collectors, be it vinyl, cassette or CDs, in order to distribute our music we prefer the digital format since it's much more democratic and accessible. All people with an internet connection can have access to our music, and that makes it global and immense. In any case, since there are collectors like us, we also make copies of our discs in physical formats.
Your music style is Heavy Metal. Which are your main influences (Favourite Artists / Bands etc.)
Our main musical influences are the ones we grew up with. Mainly the heavy metal classics with Judas Priest and Iron Maiden, the Thrash metal of the 80's with Metallica and Megadeth and finally, the incomparable sound of Pantera. All that in a blender makes the sounds of Acero Nacional.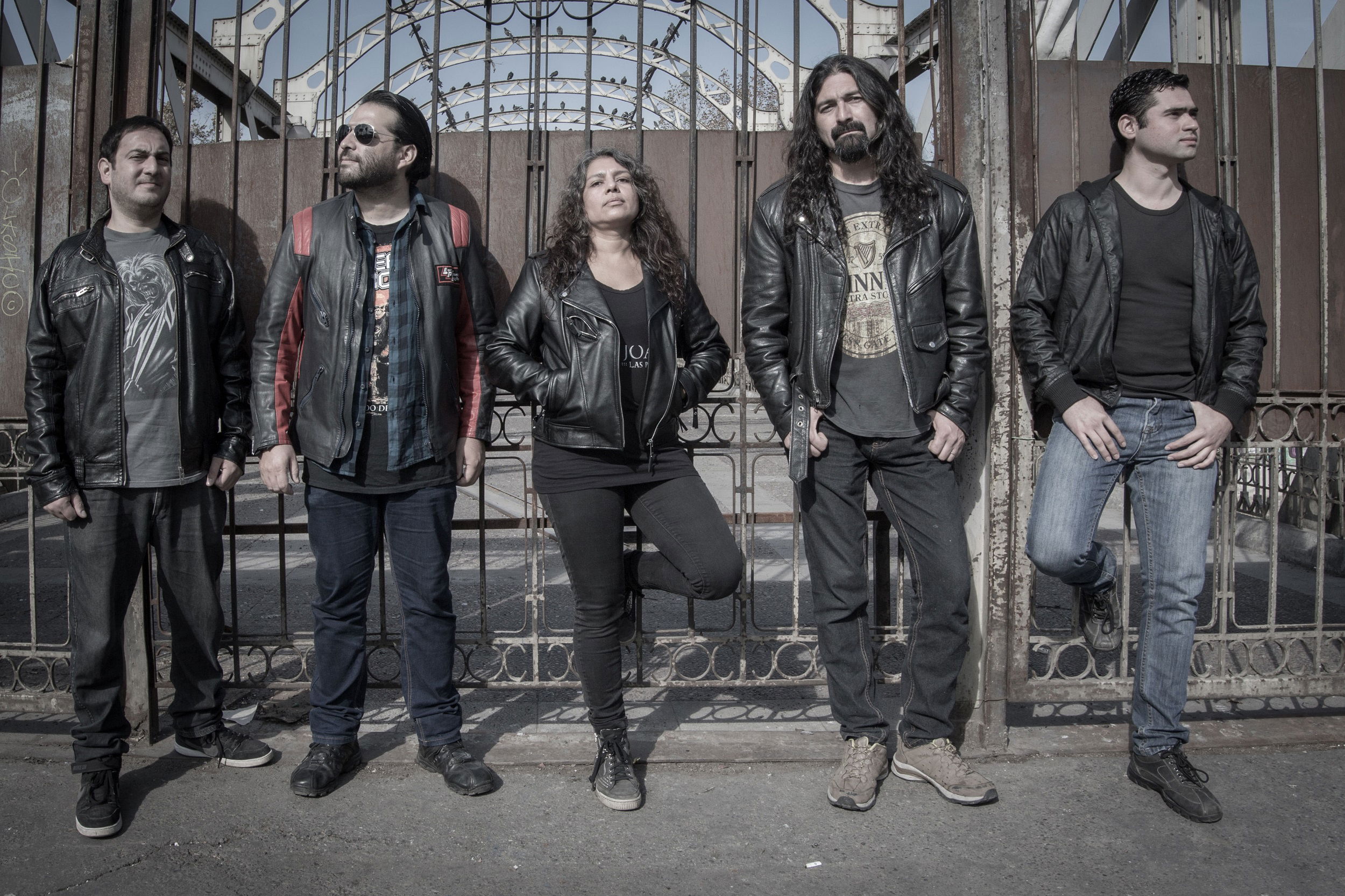 Which things, do you think, a Band should sacrifice in order to succeed?
When a human group gets together and forms a band, the first rule that must be established is that "the band comes first". By virtue of this, clearly many things are sacrificed. Anyway, the sacrifice must be directly proportional to the success of the organization.
Have you ever sacrificed anything in your life for a better future of your Band?
Yes, family mainly. However our families know what we do, what we have achieved, so they understand if we aren't present during a birthday celebration for example. We have our families' full support.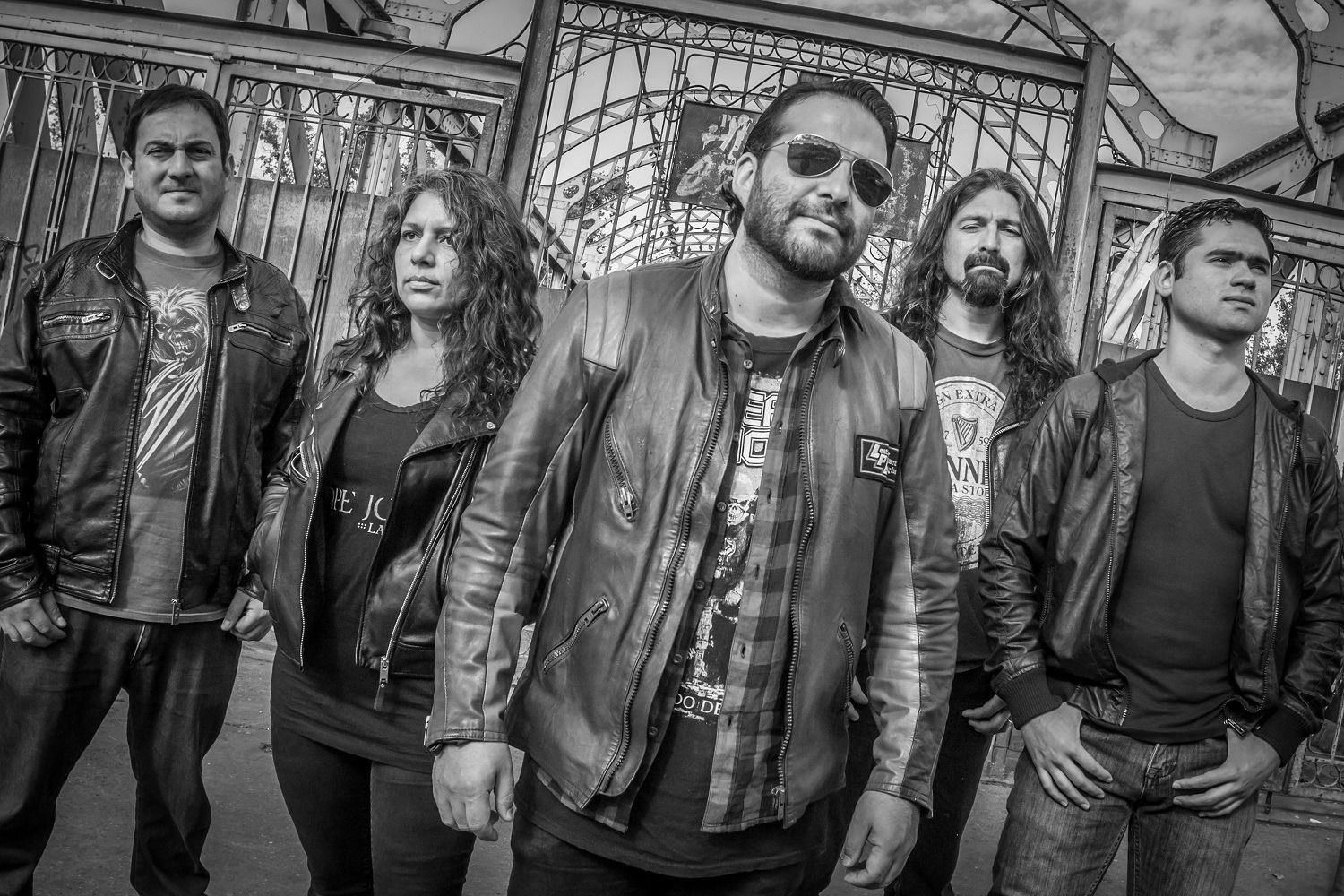 Describe your ideal live show as a performance Band. Have you already experienced that?
The ideal show would be one full of people. The perfect show is the one in which we listen to people singing our songs, in addition to having constant feedback from them. The ideal show is the one that has a spectacular sound, both on stage and below, leaving our audience an enjoyable experience. We have had that show and specifically, it's the "Trueno" launch show.
Which attributes, do you think, that a new Heavy Metal Band should have in order to gain identity and be unique?
The first thing is to work on the songs, to achieve an enjoyable product to listen to, but mainly to work on the lyrics of the songs. To tell stories so that the people who listen to you can identify with, providing the listener with a sense of familiarity and belonging.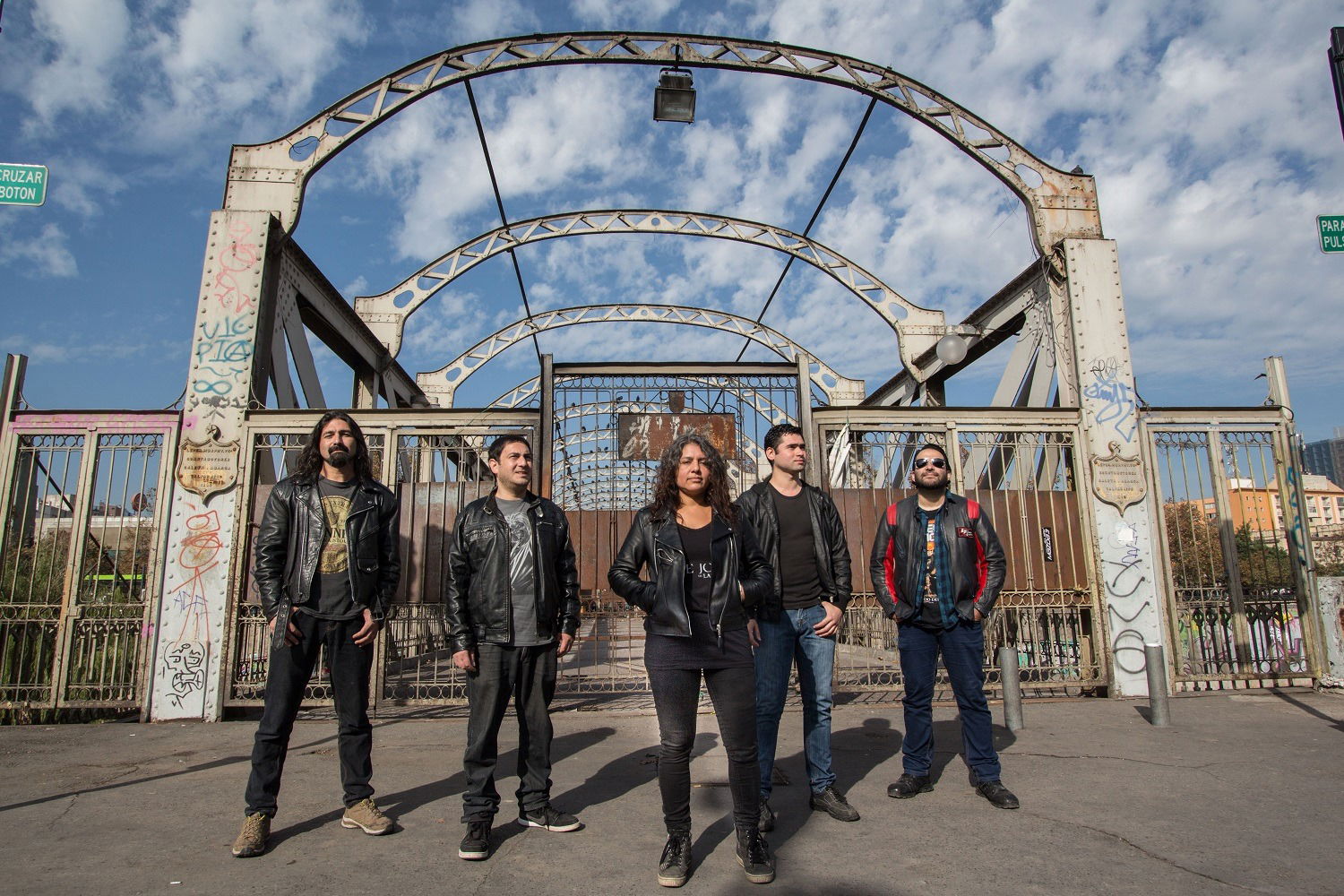 Do you believe that Bandcamp and other Digital Platforms help the new Heavy Metal Bands? Which, do you think, is the ideal way for a Band to promote its work?
All platforms help the distribution of a musical project. Spotify and YouTube are the main broadcast channels, the most massive ones, and where a band should be. Also, a band today must have a strong social media presence, updating each of them daily to attract and get more followers and potential listeners.
Tell us a few things about the New Underground Metal Scene in Chile (Bands, Fanzines, Webzines, Metal Clubs etc.)
In Chile there are many great bands, with excellent musical proposals and with an international sound. Unfortunately we do not have a united musical scene, only small groups of bands that get together according to the style they develop or the friendship they create. As for digital media, they are always supporting, spreading the national metal scene, covering the shows and spontaneously participating in the sort of national scene that we have.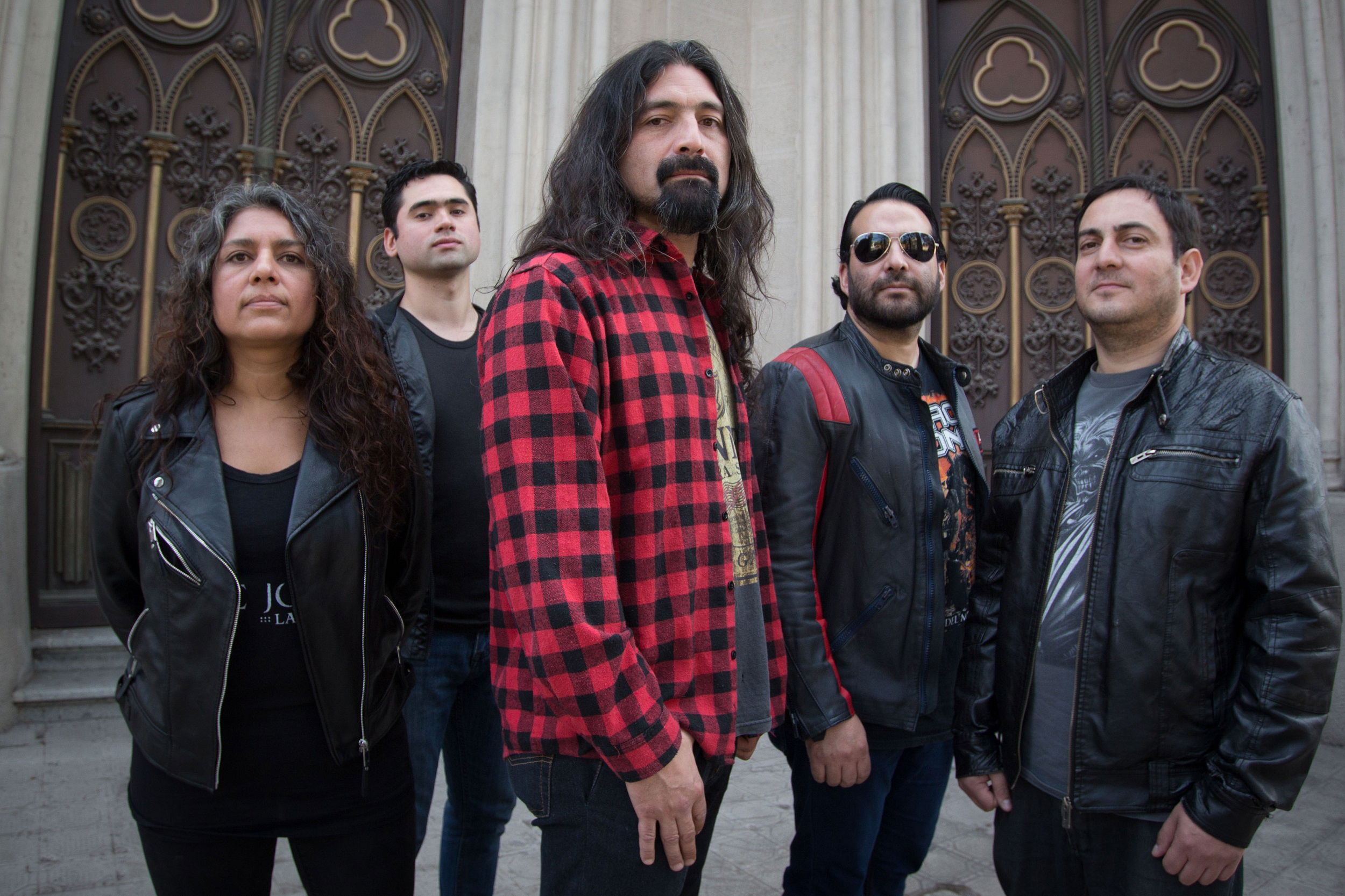 Do you know anything about the Hellenic Metal Scene?
We know something, thanks to music streaming platforms. The best known band here in Chile is clearly Rotting Christ, in fact, Chile was until before the pandemic a mandatory stop on their South American tours. We also know Paladine and Wardrum, Greek heavy metal bands.
What are your future plans?
As soon as we can get out after the pandemic, the first thing we will do is return to the stage. At the same time, we will also begin to start working on the ideas of what will be our third album.
Thank you very much for your time & Keep up the good work! The closure is yours.
Thank you very much for being interested in Acero Nacional. A big hug from all of us to you.
By Steve the Filthy Dog.
ACERO NACIONAL CONTACT:
https://www.facebook.com/aceronacional/
https://aceronacional.bandcamp.com/releases
https://www.instagram.com/aceronacional/
https://soundcloud.com/aceronacional
https://open.spotify.com/artist/2alYjdyBzYjQCWHNC6cz5X