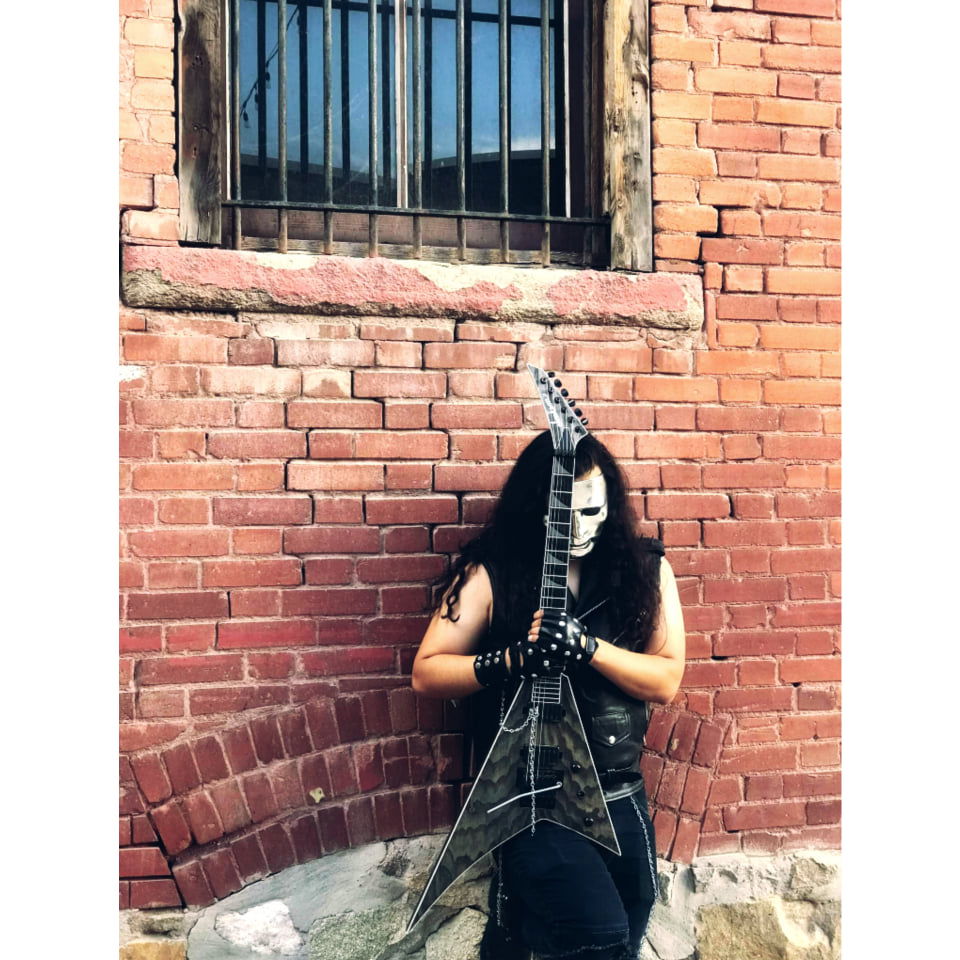 !!!DARK US HEAVY METAL!!!
We had a conversation with Paul Saulburgh (Vocals/Guitar). Enjoy!
Welcome to the FILTHY DOGS OF METAL Webzine.
Tell us a few things about ABYSSWALKER (Members, Starting Year etc).
Abysswalker is a dark fantasy heavy metal band from El Paso, Texas started in 2019 by frontman Paul Saulburgh. Initially starting as a solo project, the band went on to have a number of local musicians. After some tribulations it was decided in 2021 that Abysswalker would return to being a solo project.

In 2020 you have released your EP ''Days of Ruin''. What was the feedback from your audience as well as from the press?
Audiences praised the EP as being a breakout from the generic sound of heavy metal. It was noted by many that the songwriting definitely aimed to challenge existing norms and pushed to innovate the Heavy Metal genre.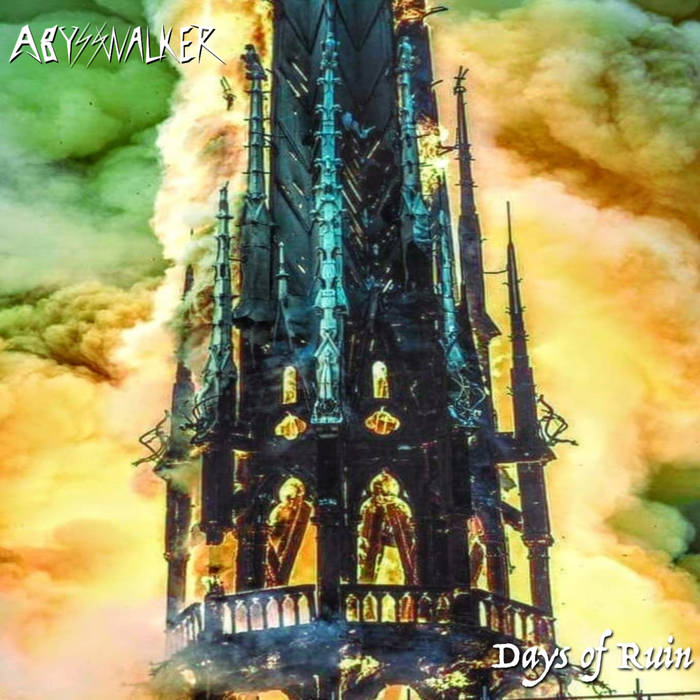 Label or DIY and why?
At the time we are currently unsigned and all our physical releases have been produced and marketed in house. We've had some labels reach out but we just weren't happy with the terms we were being offered. But hey anything is possible.
Do you prefer Vinyl, Tape, CD or Digital Format and why is that?
I prefer all! It doesn't matter what you choose to play your music I think that music is beautiful no matter how you choose to listen it. Although Vinyl does have a special place in my heart and I do think that vinyl is the best way to listen to music as it really brings out a lot of the emotions that goes into making the music.
Your music style is Heavy Metal. Which are your main influences (Favourite Artists / Bands etc.)
My favorite bands of all time and influences are definitely Megadeth, Alice in Chains, Queensryche, Ghost, Kreator, Old-school Glamtera and Kamelot just to name a few of the big ones. But in the last recent years the Portland, Oregon NWOTHM scene has been a HUGE influence on me, bands like Spellcaster, Silver Talon, Unto Others, and Bewitcher are the driving force behind metal in recent years if you ask me. But also in recent times I've been very driven and inspired by Darkwave acts such as Perturbator, Drab Majesty, and Omnimar.
Which things, do you think, a Band should sacrifice in order to succeed? Have you ever sacrificed anything in your life for a better future of your Band?
This is a hard one. I think sacrifice is needed for any member of the artistic medium to succeed. But the quality that is the most important in a band is to always push artistic integrity and to never compromise. Ive experienced this myself recently and I believe that the best music comes from those who fight the hardest to push their creative visions. And sometimes it just so happens that in certain bands certain band members don't always see eye to eye on these things and you just have to part ways in order to really fulfill your goals.

Describe your ideal live show as a performance Band. Have you already experienced that?
My ideal live show would be a stadium setting with a drum riser, ramps, fog machines, and an epic projector and visualization show. I'm trying to push this in my upcoming performances and it will be interesting how it gets executed at a band of my level.

Which attributes, do you think, that a new Heavy Metal Band should have in order to gain identity and be unique?
The most important attribute is to break through derivativeness. A lot of bands in my opinion are too focused on recreating the sounds of their musical heroes and they forget that they need to create their own mold to stand aside from the crowd. A lot of the time its fear that your ideas might break you but its always those who dare that win in my opinion.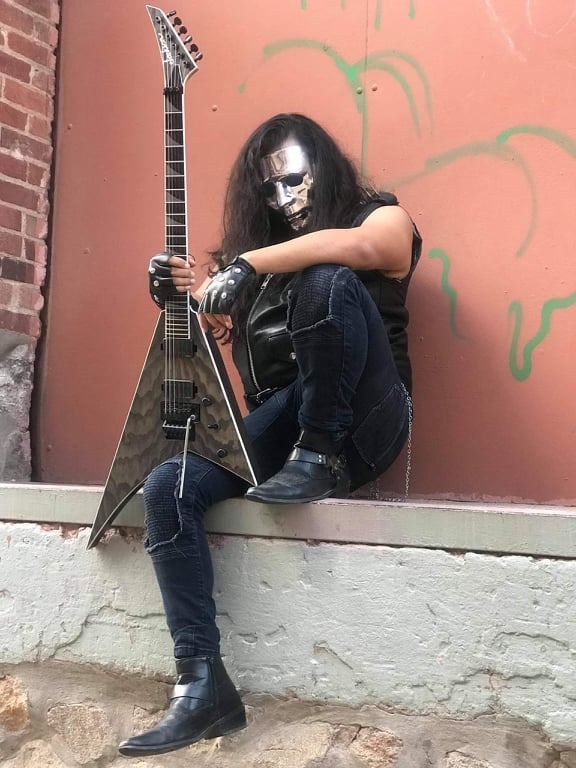 Do you believe that Bandcamp and other Digital Platforms help the new Heavy Metal Bands? Which, do you think, is the ideal way for a Band to promote its work?
Absolutely ! Ive been keeping up with indie bands on Bandcamp since as far back as 2012 and I always saw it was a fantastic way to reach your audience and to be able to make some money from your craft. In fact 95% of my record and merch sales are all from Bandcamp with most of my audience being from Eastern Europe. So Bandcamp thanks for being here!
Tell us a few things about the New Underground Metal Scene in El Paso, Texas, USA (Bands, Fanzines, Webzines, Metal Clubs etc.)
The new Heavy metal scene in El Paso is a small but fast growing scene. Some pretty awesome bands like Shadow Valley, Slvthammer, Obscurity Within, Heinous Mutation, and Death Gravity really rock and bring new sounds and energy to the table.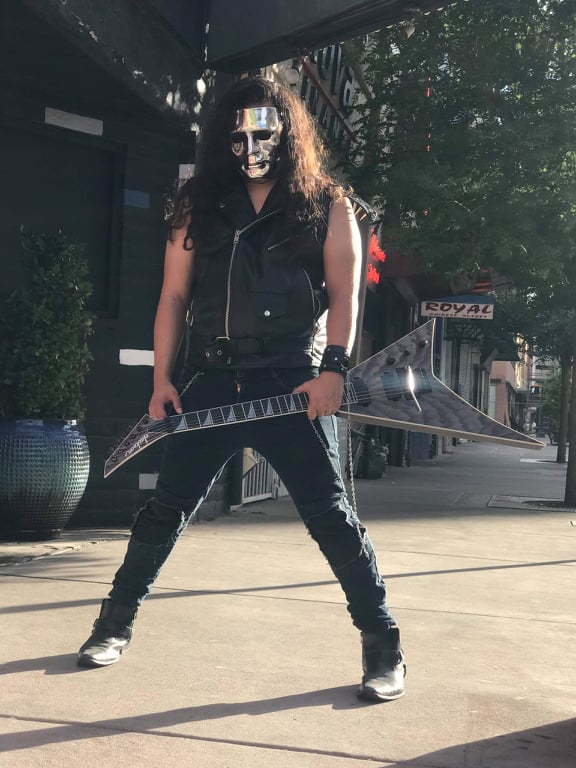 Do you know anything about the Hellenic Metal Scene?
You've kinda got me there!! The only band that I heard in recent years was probably Steelwitch and their self titled EP that got released that year. Really good Stuff!!! Hope to share the stage with them one day

What are your future plans?
For the future I plan to release a new single sometime in August or September titled "Blame and Guilt" which is a radically different sounding song for Abysswalker that marries Heavy Metal with Electronic and gothwave elements. I hope the song does not result too divisive among my following but hey gotta try new things right? Lol. Afterwards I plan to release another single in the fall titled "Night of the Blessed Heresy" which will be my last single until the release of Abysswalker's first full length studio album: "A Spire at the Gates of Heaven". So I've got a really busy year ahead of me!

By Steve the Filthy Dog.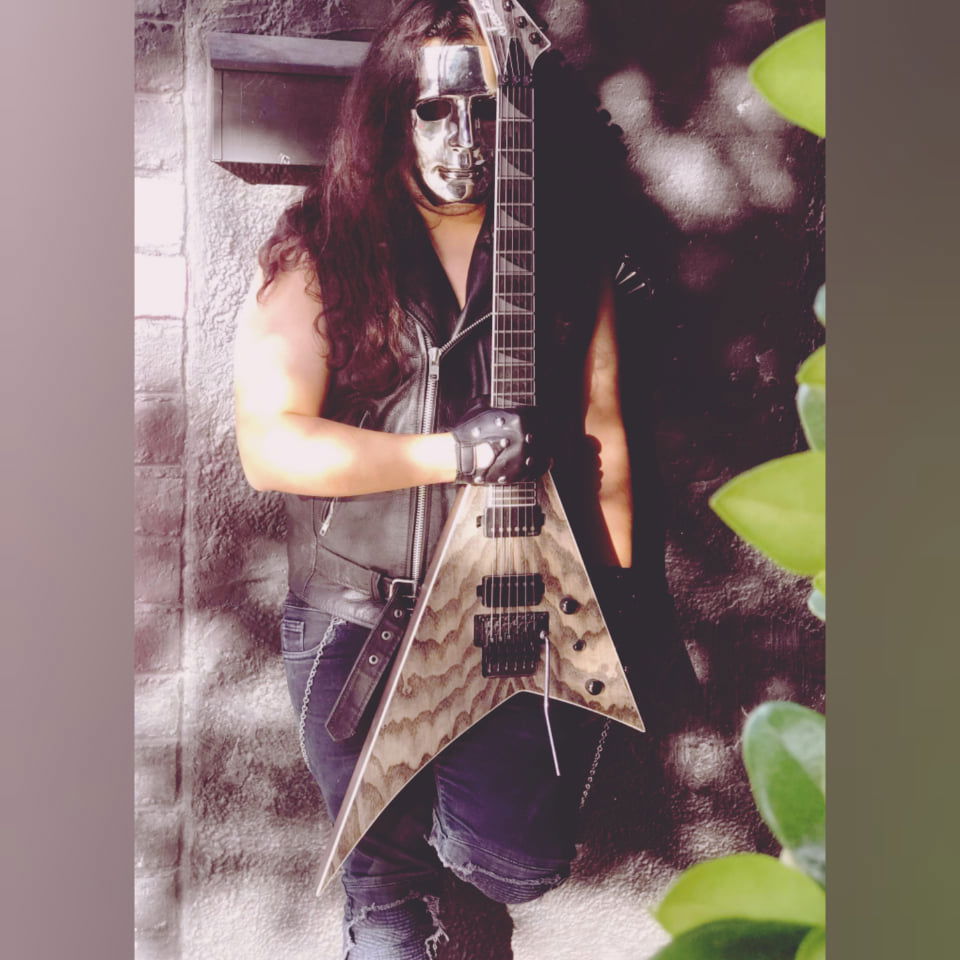 ABYSSWALKER CONTACT:
https://abysswalker1.bandcamp.com/
https://www.facebook.com/abysswalkerband
https://www.instagram.com/abysswalker_official/
https://open.spotify.com/artist/6d06BWZVABHHUjp3KzVcT1