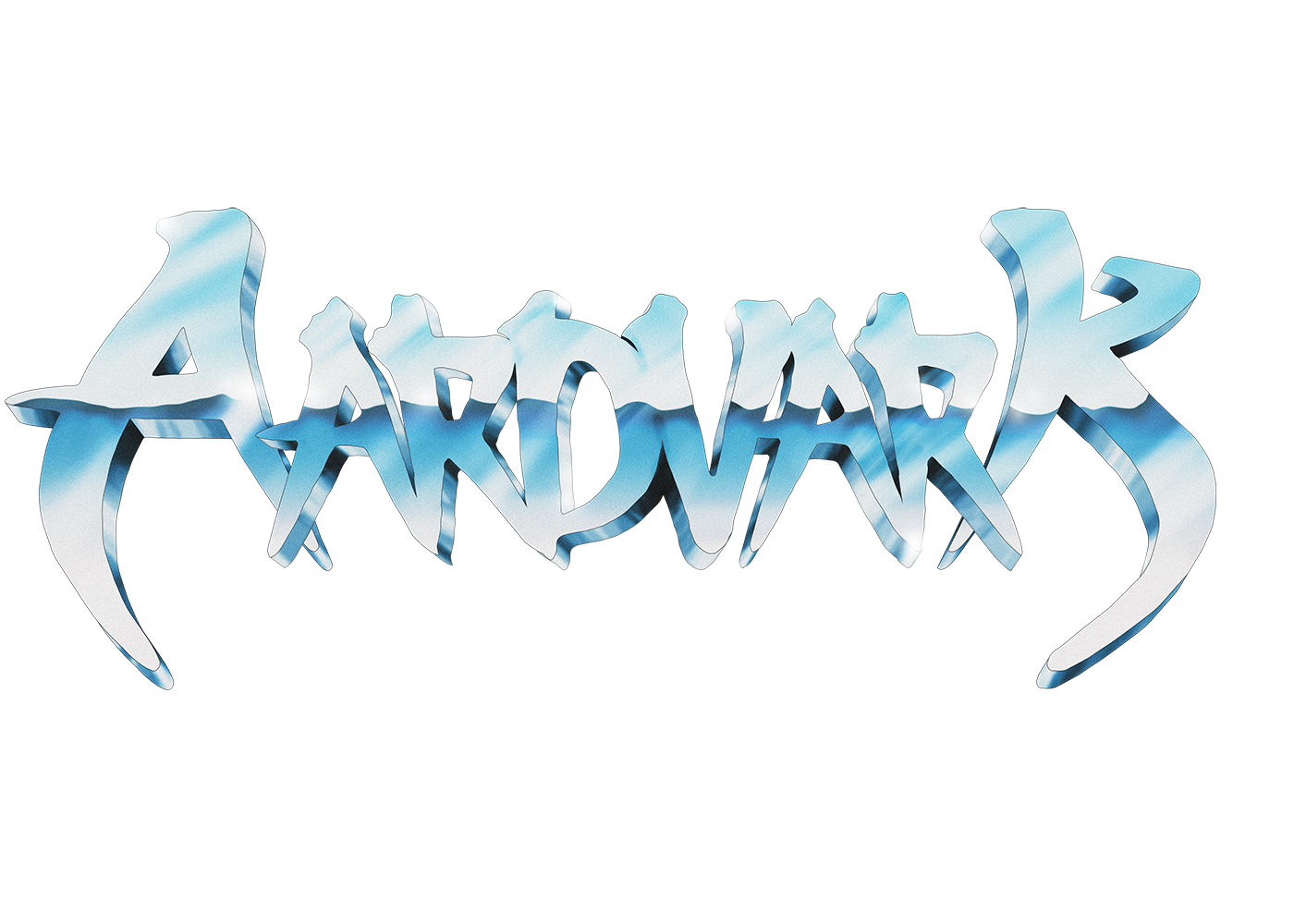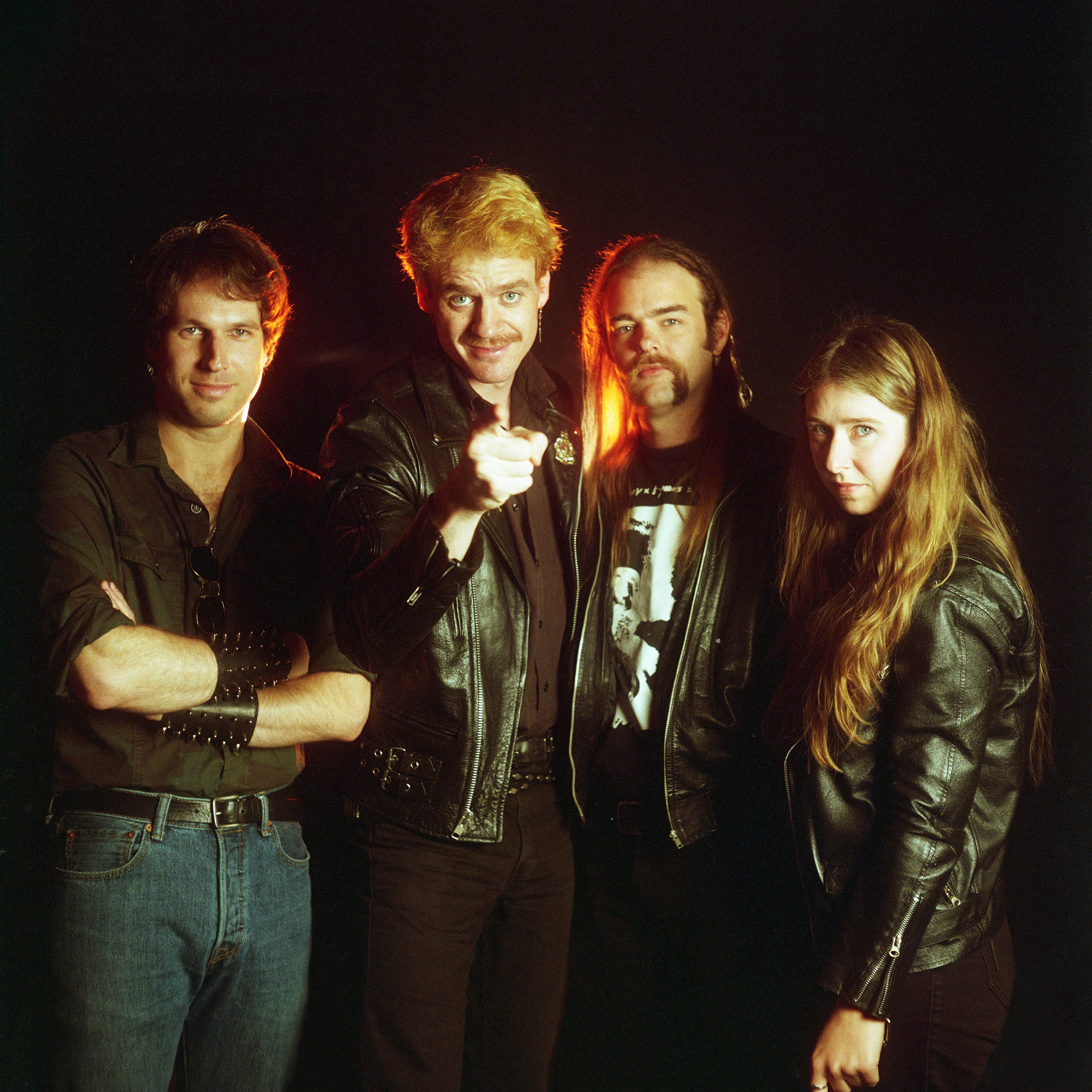 !!!CLASSIC HEAVY METAL FROM AUSTRALIA!!!
We had a conversation with Ed (Guitars/Vocals). Enjoy!
Welcome to the FILTHY DOGS OF METAL Webzine.
Tell us a few things about AARDVARK (Members, Starting Year etc).
We're a classic heavy metal band from Melbourne, Australia. Many of the songs were written years ago, but it wasn't until 2021 that we came together as a fully formed band and started rehearsing. I (Ed) am the lead vocalist and guitarist, and haven't really been in any other bands for at least 10 years. Writing and playing heavy metal was always a hobby for me; it wasn't until recently that I decided to focus on it a little more seriously. Sorcha is the other guitarist of the band, she's been in a few local bands, most recently the doom/drone band Dowser. Danny is the bass player and has played in the hard rock/heavy blues outfit Child and progressive/jazz fusion band Krakatau, amongst others. Dylan, our drummer, also plays in Krakatau and briefly played in the short-lived heavy metal band Teuton.
You have recently released your single ''Aardvark''. What is the feedback from your audience as well as from the press?
Considering we're a Melbourne based band who sort of showed up out of nowhere with this single, the reception has been really encouraging. It's nice to know there's still an audience out there for this kind of music. We're super excited to release the album, hopefully sooner rather than later!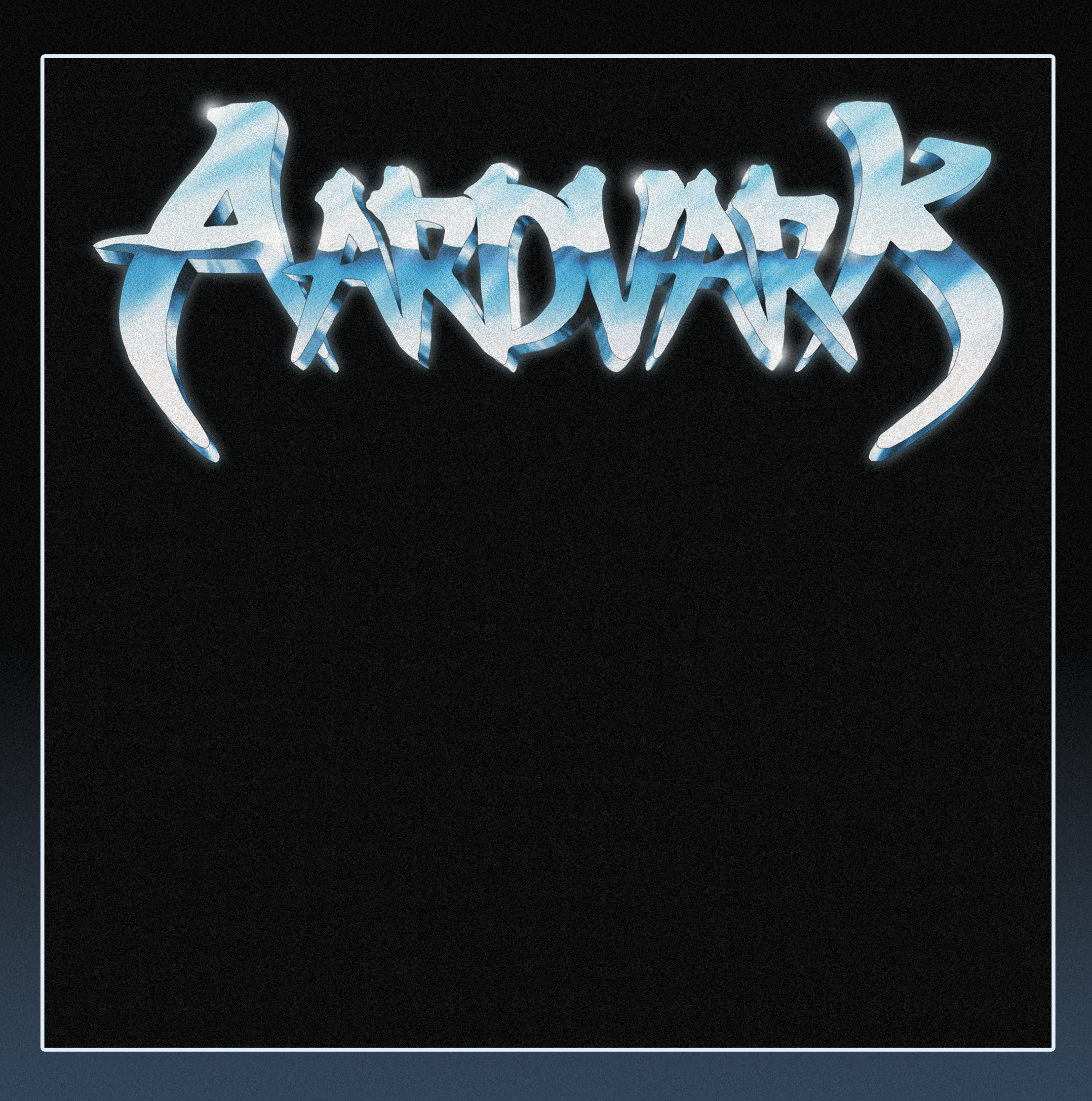 Label or DIY and why?
For the single, we decided to release it DIY. This was mostly just to show a few songs off our upcoming album and to let people know we exist! Our upcoming debut album is now recorded, mixed and ready to go, and we'll be looking for a label release for that. We basically just want as many people to hear it as possible, which a label will be more capable of doing than us independently.
Do you prefer Vinyl, Tape, CD or Digital Format and why is that?
Different formats have their own advantages and disadvantages, but I don't really mind how others like to listen to their heavy metal. It's more about the music than the format in my eyes.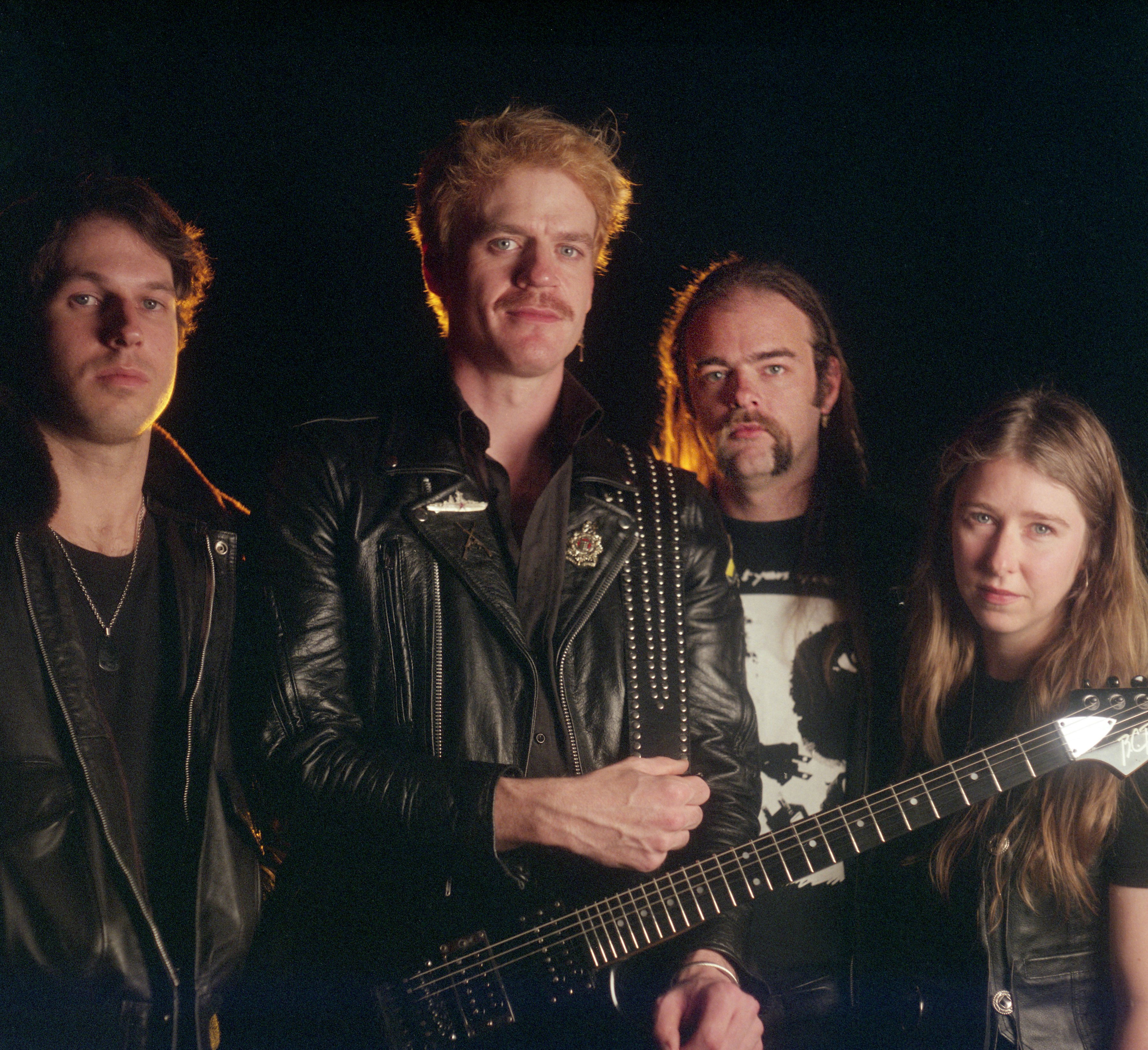 Your music style is Heavy Metal. Which are your main influences (Favourite Artists / Bands etc.)
Oh, this is a difficult question! We have some main influences, but very few of the songs have been written with specific influences in mind. Bands that have probably subconsciously influenced us include Judas Priest, Accept, Thin Lizzy, TANK, Satan, Mercyful Fate, Chariot, U.D.O, Wolf, Omen, Riot and Persian Risk among many others. But we also take some melodic sensibilities from less expected genres with artists like Steely Dan, Michael Franks, John Valenti, Bill LaBounty etc.
Which things do you think a band should sacrifice in order to succeed? Have you ever sacrificed anything in your life for a better future for your band?
I think sacrifice is a necessity for anyone pursuing the things they love. Success can mean a million different things to different people. In the context of our music, success would simply be finding an audience who get the same feeling from our music that we get from the music we love, and having the opportunity to tour and release more records. So to answer the question, yes, there have definitely been sacrifices, both personal and financial to all of us. I feel like life is all about choosing which struggles are worth that sacrifice, and this is one that, up to this point, absolutely has been!
Describe your ideal live show as a performance band. Have you already experienced that?
We'd love to just play to as many people as possible. I've always wanted to play a daytime festival, I don't know why but it really appeals to me for some reason. But any festival would be great fun. Hopefully we can eventually build up a stage set to reflect the vibe of the band. We haven't achieved any of this yet, we're still super new to the scene, but one day.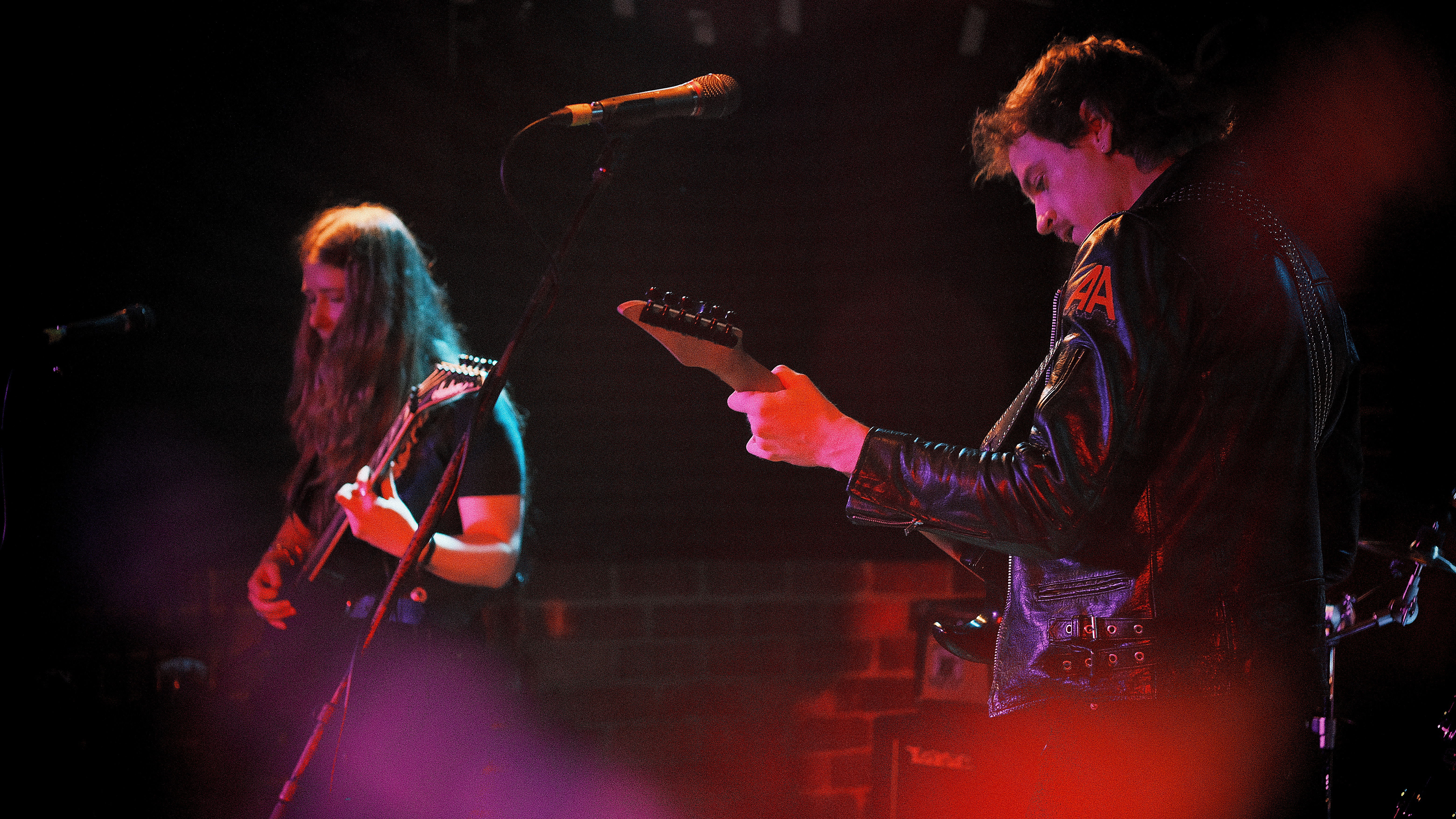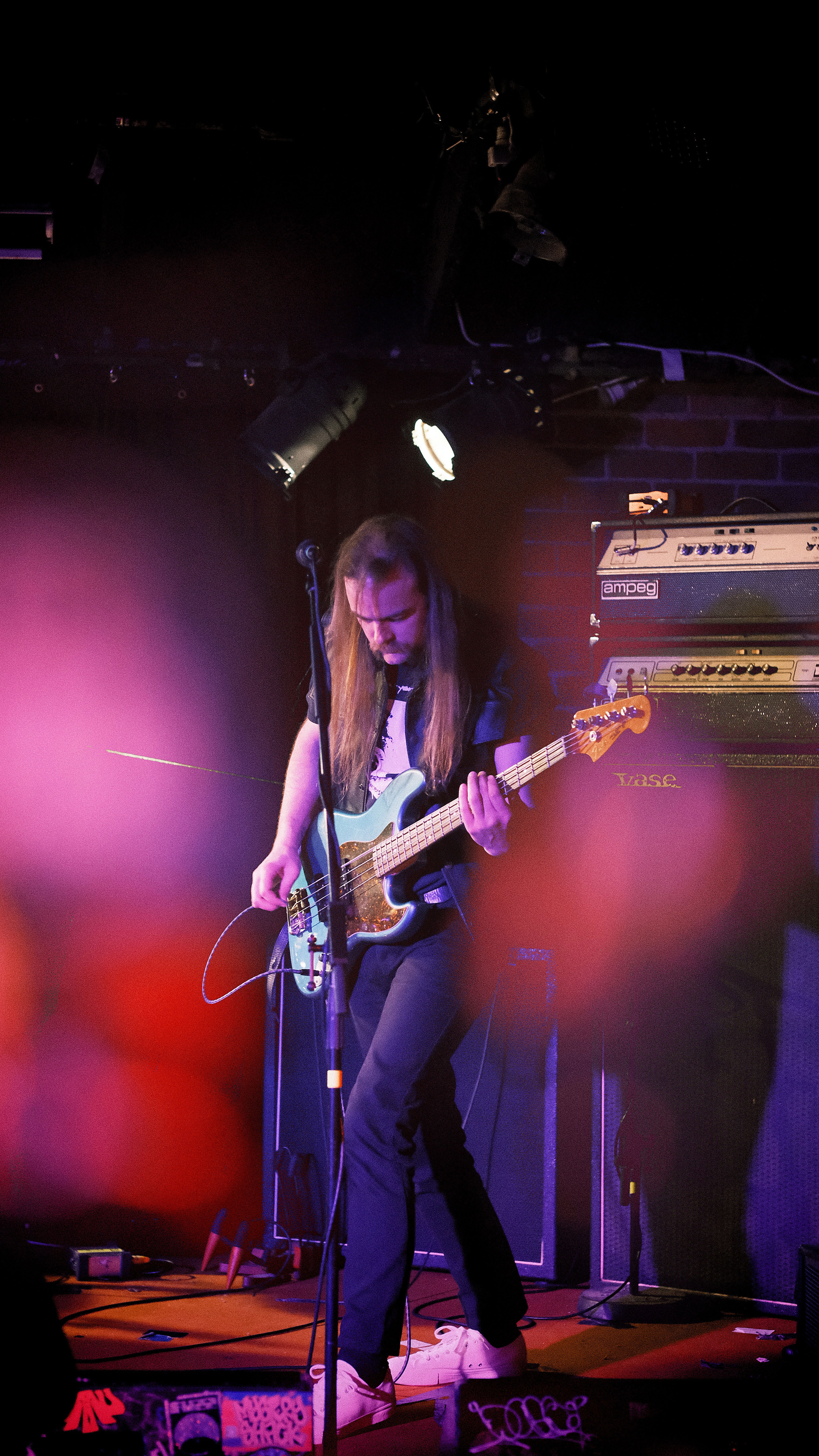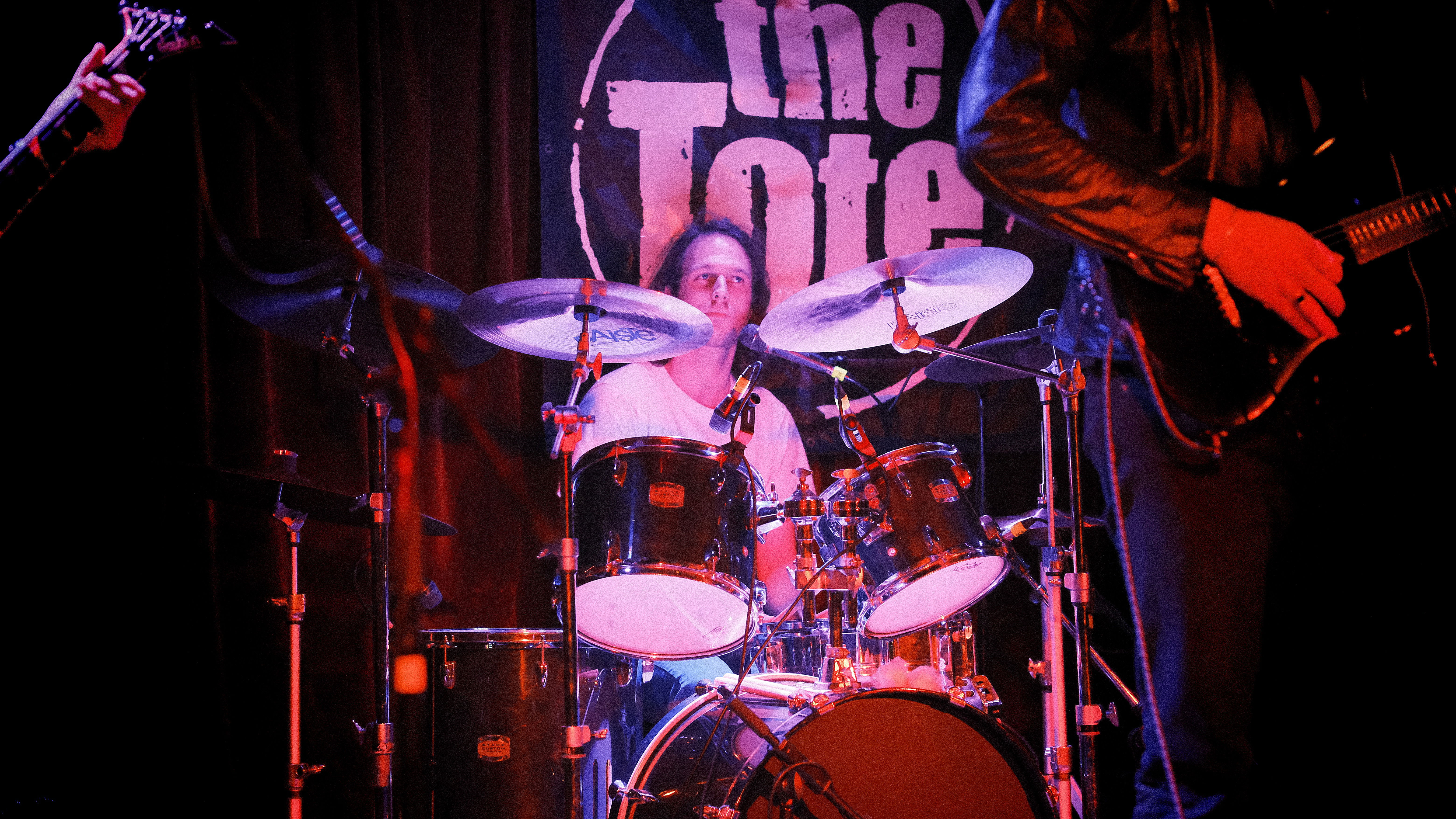 What attributes do you think that a new Heavy Metal Band should have in order to gain identity and be unique?
It's really a matter of being authentic to yourself. I feel like it's difficult for people to be vulnerable in general, but especially within this genre that we love so much. Much of the focus in heavy metal is around aggression and masks of toughness—that's definitely a part of the genre—but the stuff we really connect to is the stuff of the '80s where many of these guys and girls weren't afraid to tell us about their lives, what they struggled with, what made them laugh and have fun, etc. I feel like that's a hugely underappreciated aspect of this genre.
Do you believe that Digital Platforms help the new Heavy Metal Bands? Which, do you think, is the ideal way for a band to promote its work?
Yeah, I think it's really beneficial. Of course there are so many heavy metal bands out there now that it feels like it's easy to get buried. But our goal isn't necessarily to make it to the top, it's just to be discovered and enjoyed, and for those purposes I think digital platforms are really useful. Being able to be in contact with like-minded music heads around the world is amazing for underground music. We probably wouldn't have been able to do this interview without it.
Do you see any differences between the Australian Metal Market & the EU Metal Market
I can only really speculate as to the European scene, but from what I've heard it's still incredibly active and vibrant with a lot of support for older genres of heavy metal (and just generally a way bigger scene). It's a bit different in Australia. There seems to be a big underground scene, but there's a general preference for modern and extreme genres of metal. There's still a huge appreciation for classic heavy metal, but there's not a lot of bands playing those styles out here.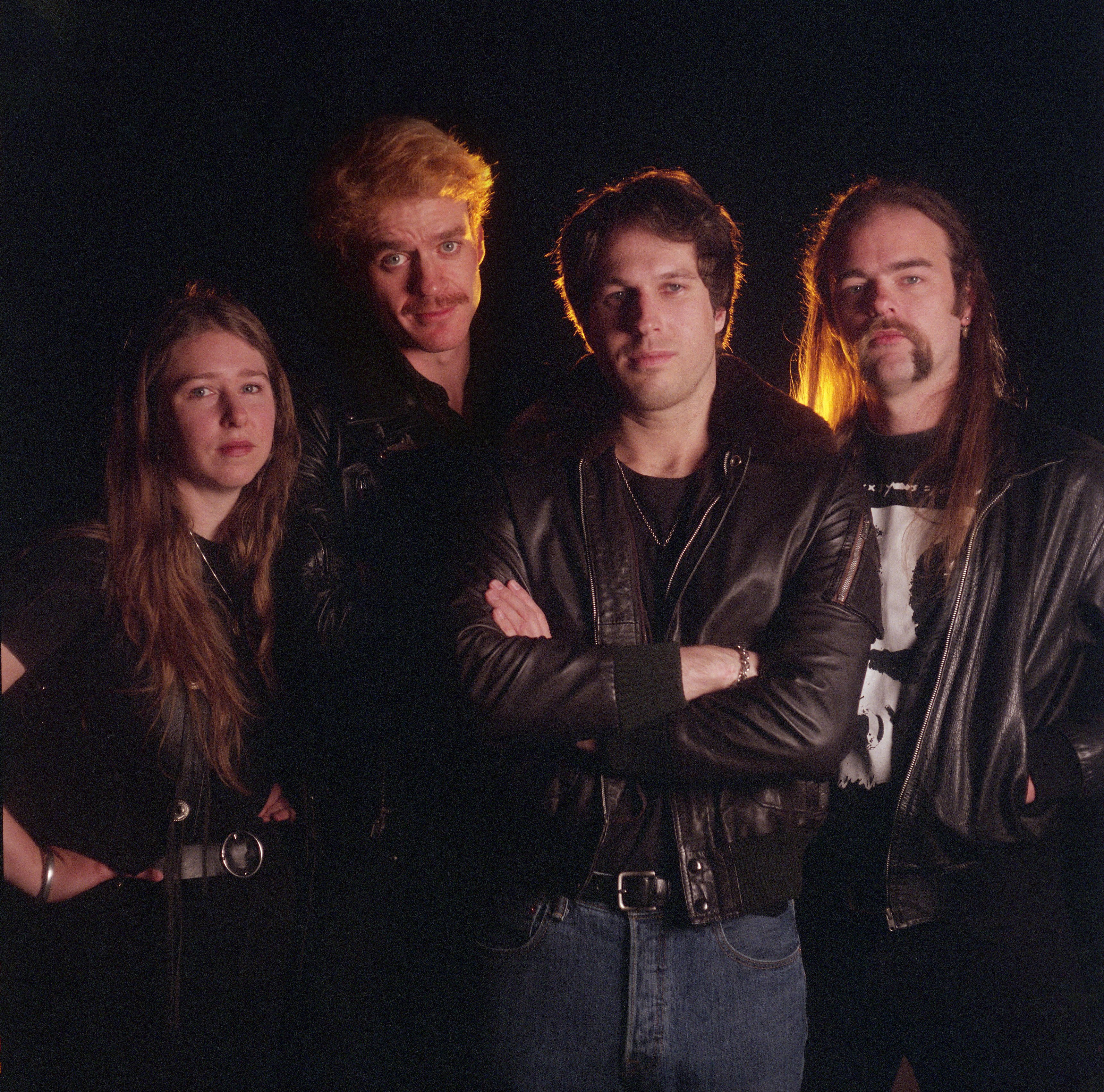 Tell us a few things about the New Underground Metal Scene in Australia (Bands, Fanzines, Webzines, Metal Clubs etc.)
Unfortunately I couldn't tell you too much about this, because most of the scene is based around genres of metal that I'm not very familiar with. My metal knowledge stops around the mid-'90s, haha! Although we've all been involved in the wider Melbourne music scene for a long time we're all pretty new to the local metal scene.
Do you know anything about the Hellenic Metal Scene?
I can't say I do, but we would love a run down of bands to check out.
The last 3 years, worldwide in the world, we have faced many dark, strange & new situations in our everyday life (covid, lock-down etc.) Did all of this affect you positively or negatively?
Yeah, it was a strange, uncertain time. It affected most of us pretty negatively, I think. From memory, Melbourne might have been one of the most locked down cities in the world, which made many go quite stir-crazy. We formed right in the middle of the pandemic which obviously wasn't ideal. It was impossible to actually meet up and get things done for most of that period. However, I think we have to accept and learn from the lessons of these challenges and try our best to move forward positively, otherwise it's just a recipe for bitterness.
What are your future plans?
Well, as I mentioned above, our album is ready to go. The next step is to find a label to release it and get it out to your ears as soon as possible. We've almost finished writing a second album, so we hope to roadtest some of those songs at shows soon. Other than that, we just want to play as many shows as we can, and make our way over to you at some point in the future!
Thank you very much for your time & keep up the good work! The closure is yours.
Thank you for the opportunity, it's very much appreciated!
By Steve the Filthy Dog.
AARDVARK CONTACT:
https://www.facebook.com/Aardvarkband
https://www.instagram.com/aardvark.band/
https://aardvarkheavymetal.bandcamp.com/album/aardvark